by Roni Wing Lambrecht
Dalton Lambrecht
April 25th, 1998 – December 29th, 2013
Our beautiful son was just fifteen years old when he passed, content with a lifetime of experience and a huge heart of love for others.
When Dalton jumped the dune on Sunday, December 29th, he had no idea that a huge sand rail was coming up the other side. We're told it was instant, that he didn't suffer at all. His dad held him while he took his last breath and went to heaven. Dalton died doing what he loved and we couldn't have asked for a better way for him to go. He will forever Ride In Paradise…
He is survived by his proud parents, John and Roni Lambrecht, his grandparents, Jean and Charles Bradfute and Ron and Denise Wing, his aunties, uncles, cousins, and better friends than anyone could ever dream of having, and his dog, Daxton.
Please plan on joining us for a celebration of Dalton's short life including stories from you, if you wish…
Sunday, January 12th, 2014 at 1pm
Fun, Casual, or Riding attire preferred
Douglas County Fairgrounds Event Center
500 Fairgrounds Drive
Castle Rock, CO 80104
In lieu of flowers, donations may be made to The Dalton Lambrecht Memorial Fund at 1stBank. All donations will be paid forward a charity that we feel Dalton would believe is appropriate.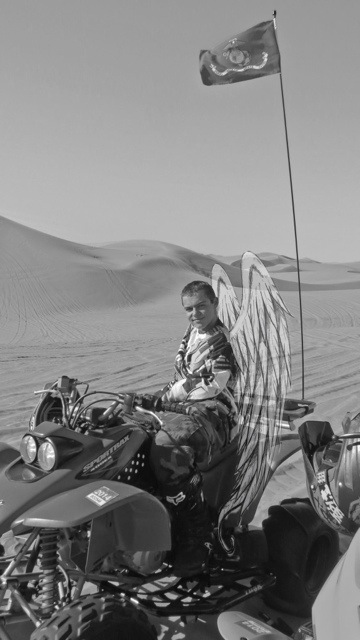 [ Dalton's vigil & link to Memorial fund: http://blog.scottsontherocks.com/blog/2014/01/05/candlelight-vigil-for-dalton/ ]