[pics incl]  I stepped outside to take a few pictures of the river flooding across the road again (it appeared to have receded earlier).  I also took pictures of the electric company replacing the pole nearby.
I stepped inside and said "Ya know how you can smell if it's gonna rain?  Well if you step out right now and take a really deep breath… It smells like wet dog!" 🙂
BAM!  The sky opened up and IT IS RAINING A MONSOON… but only over this house!!!
Dear Mother Nature, in my defense, there were 3 wet dogs at my feet! You can stop now!
The river appears to have receded @8:50amCT: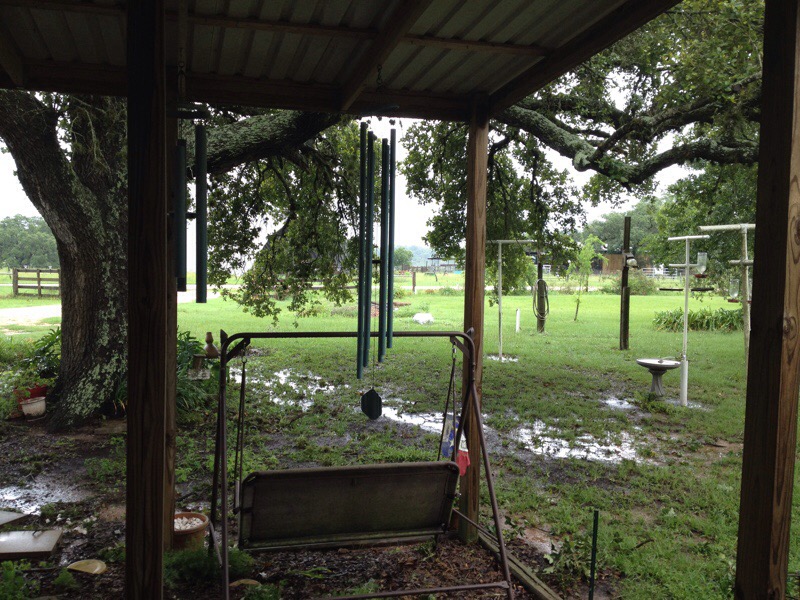 The river suddenly reappeared 12:50pmCT: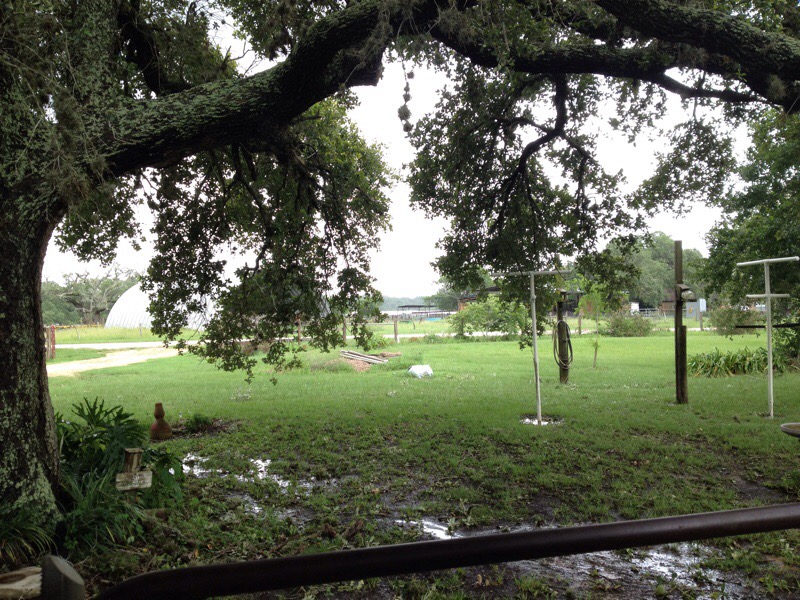 They have erected a new electric pole! No power yet! [NOTE UPDATE: power back on/off and has stayed on since 3:30pmCT]: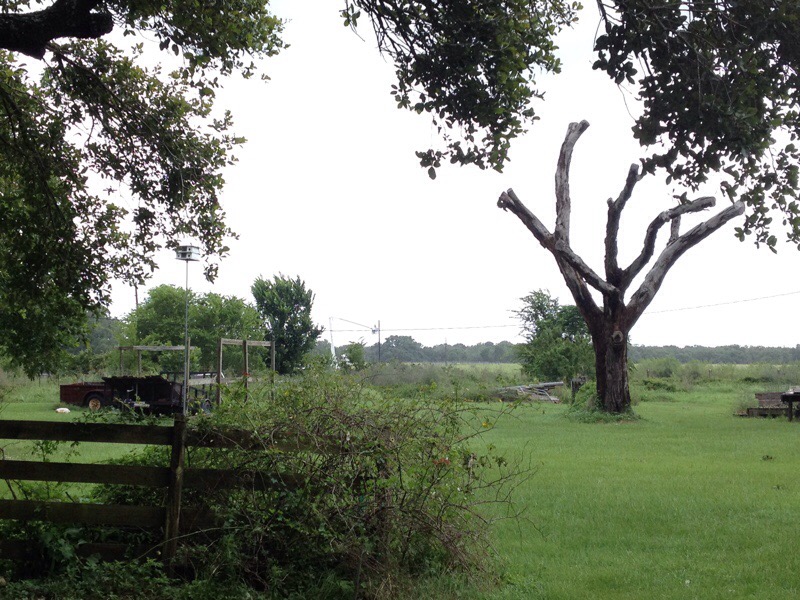 Look close, see that solo green dot to the left of the "E" in El Campo? We are there.