[pics incl] So they somehow talked me into leaving dry land. Something I often say is, "I get seasick just talking about getting seasick " so the fact that I kinda volunteered to get on a boat is a big deal… well, to me anyway! We basically just took a tour out to Golden Gate Bridge and back past Alcatraz. Amazingly, I wasn't leaning over the edge miserable the entire time?! And while I'm not saying we should run out and buy a boat (Jeff?..!), maybe I'd be willing to attempt another boat ride… close to shore!
Here's some photos of the tour…
First… the sea lions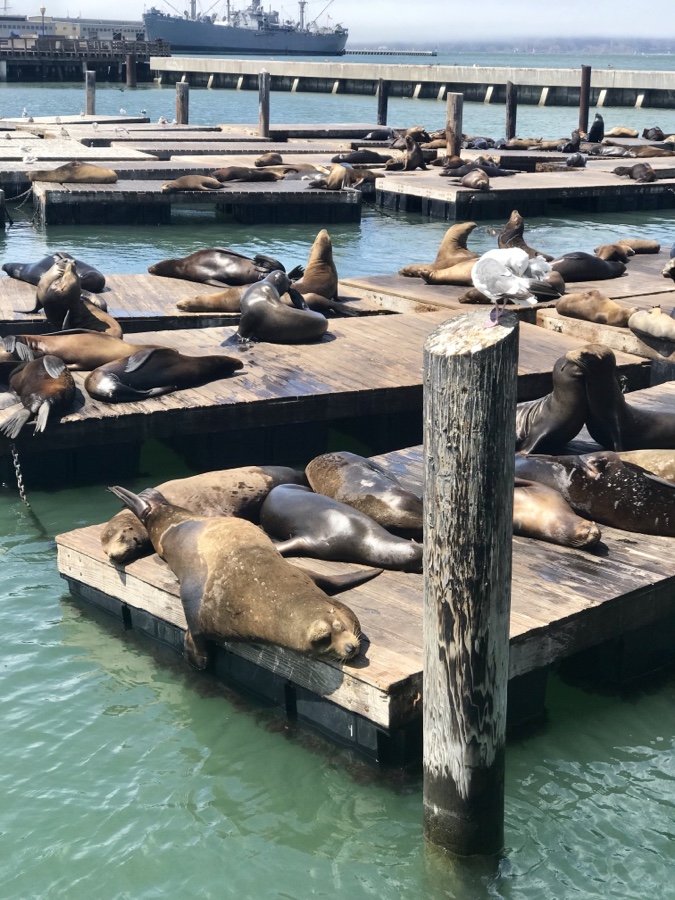 Jeff took pics back toward shore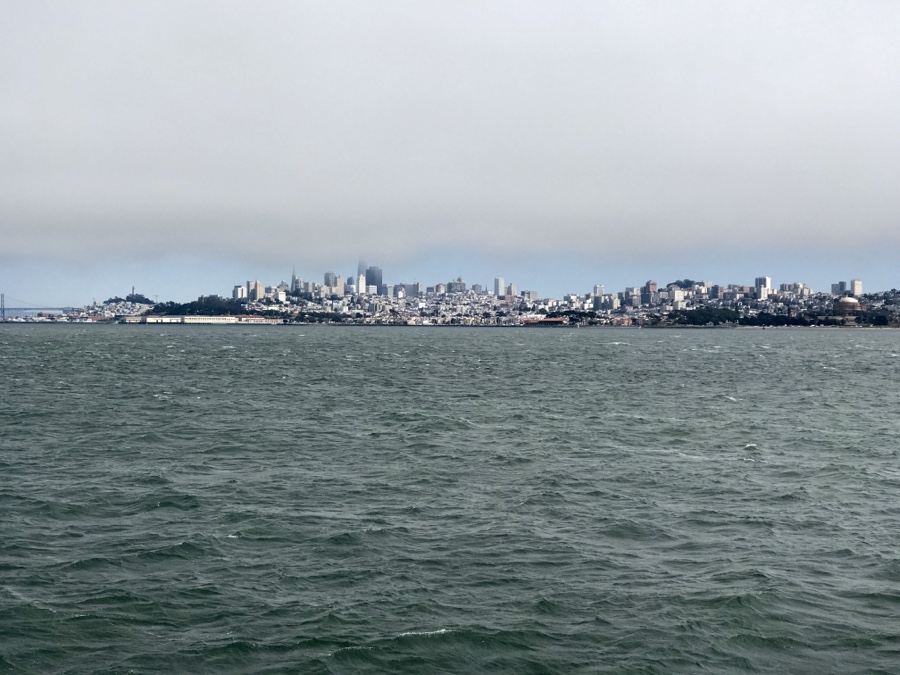 then we asked one of the guys to snap PROOF that I was on a boat (holding on for dear life… and not being sea sick HAHAHAHA)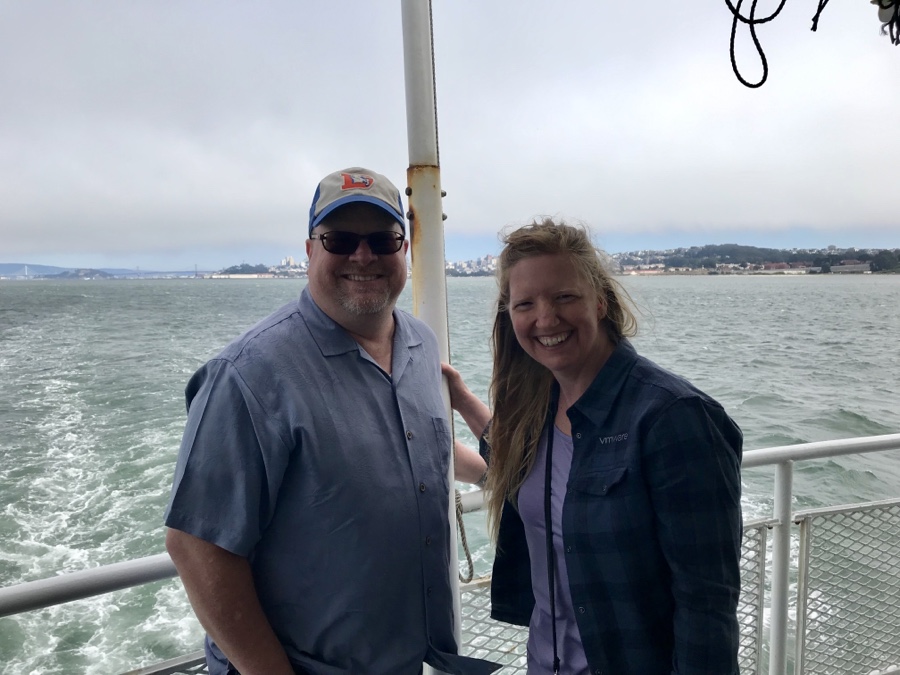 Jeff and I both took a few more pics but clearly our topics were different. He was proving to the kids that I was still on the boat… I was attempting to take pics of the bridge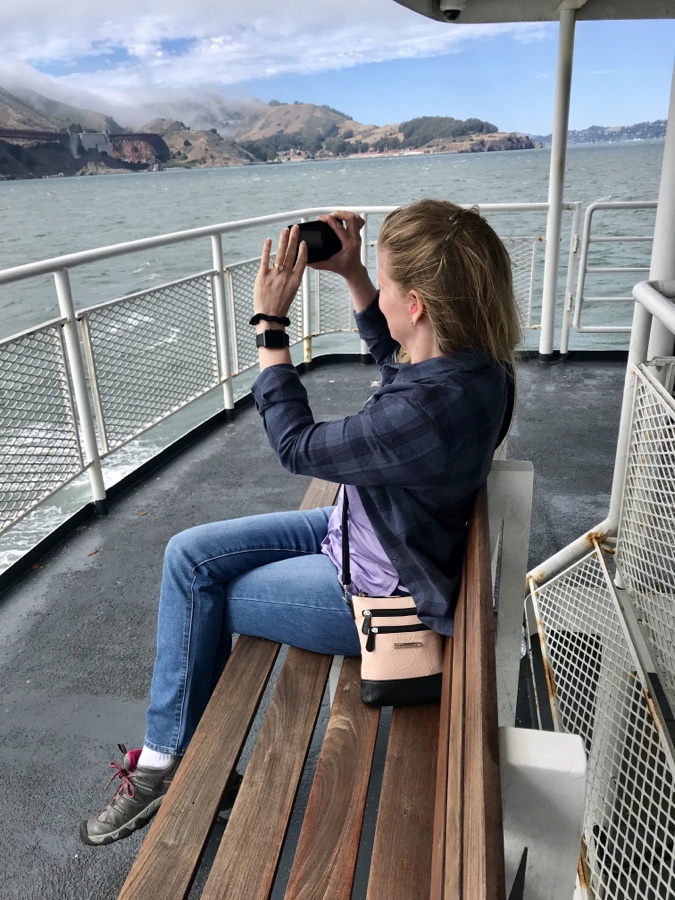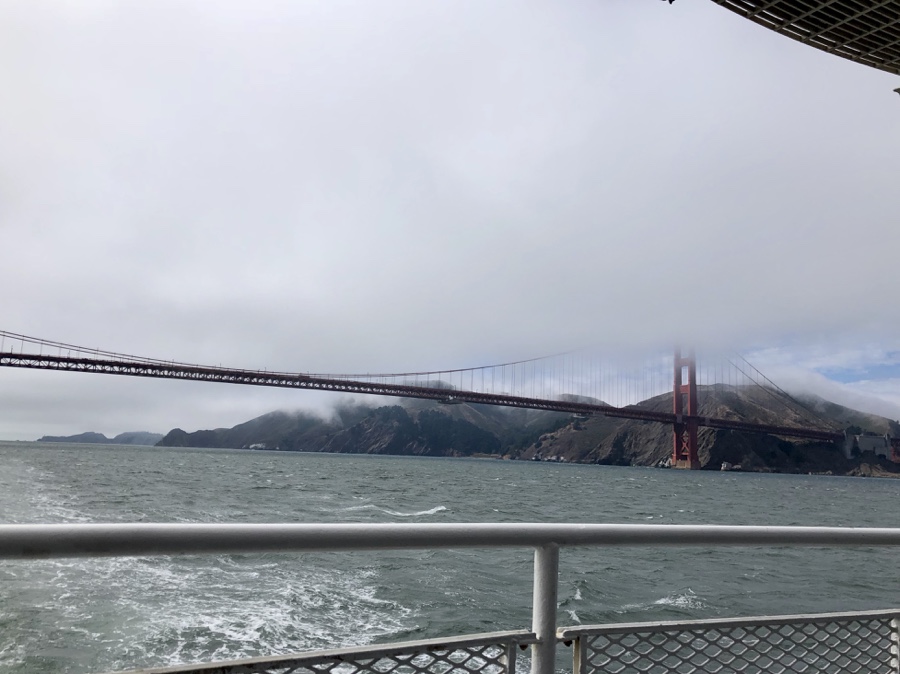 Alcatraz island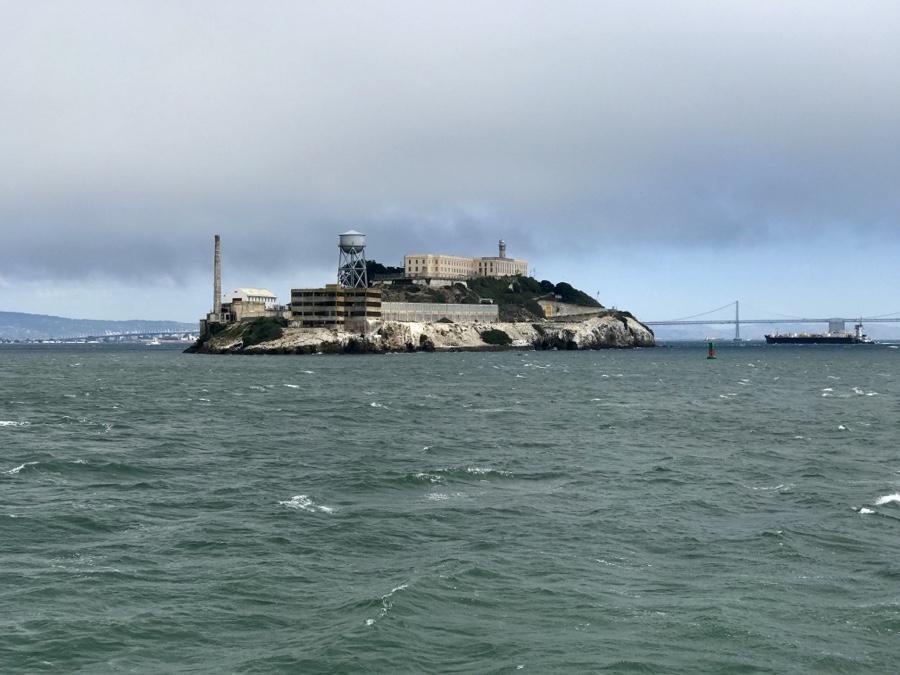 back into port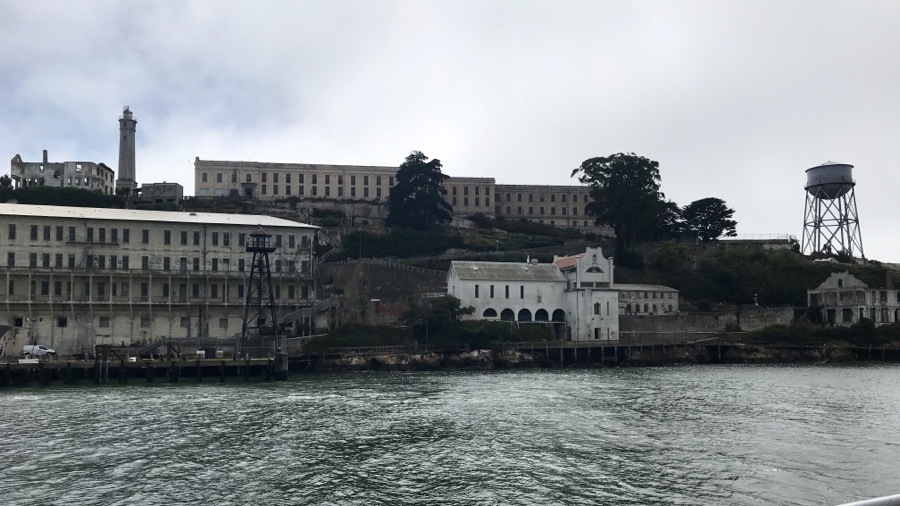 I'm thinking that maybe the adjustment of the brain pressure meds (change made for getting on airplane)… has somehow also helped w/ boat? hence need to test that theory. air traveling still affects my hand/neck & yes it still hurts but I think it's been better overall. I've only taken a couple flights since changes made so I guess time will tell….