[pics incl] Jeff took a pic of the superdome so we could send it to Jessica and mess w/ her. Kudos to our driver for knowing exactly where to get a good shot & rolling the window down.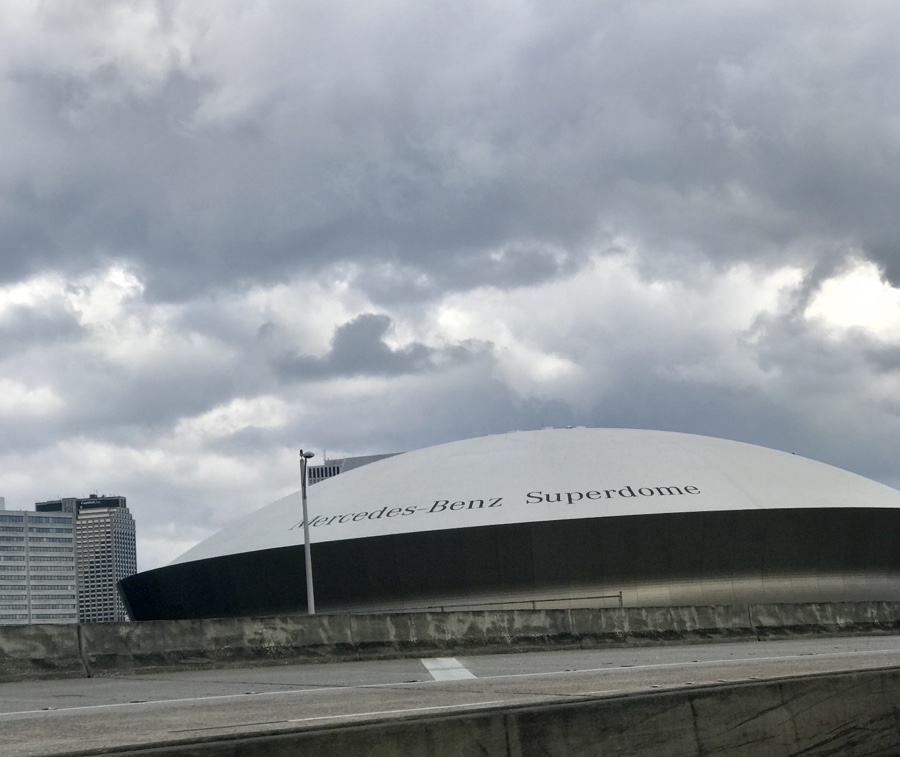 She's gonna try and drive over from LSU on Friday… YAY!
View from our hotel room (we're moving hotels after the expo) I was kinda trying to orient myself & took a picture of the map. HAHAHAHA I know, I hear ya. but then I realized, if ya'll have never been to NOLA, you might appreciate the map too! That's the Mississippi River winding by right there.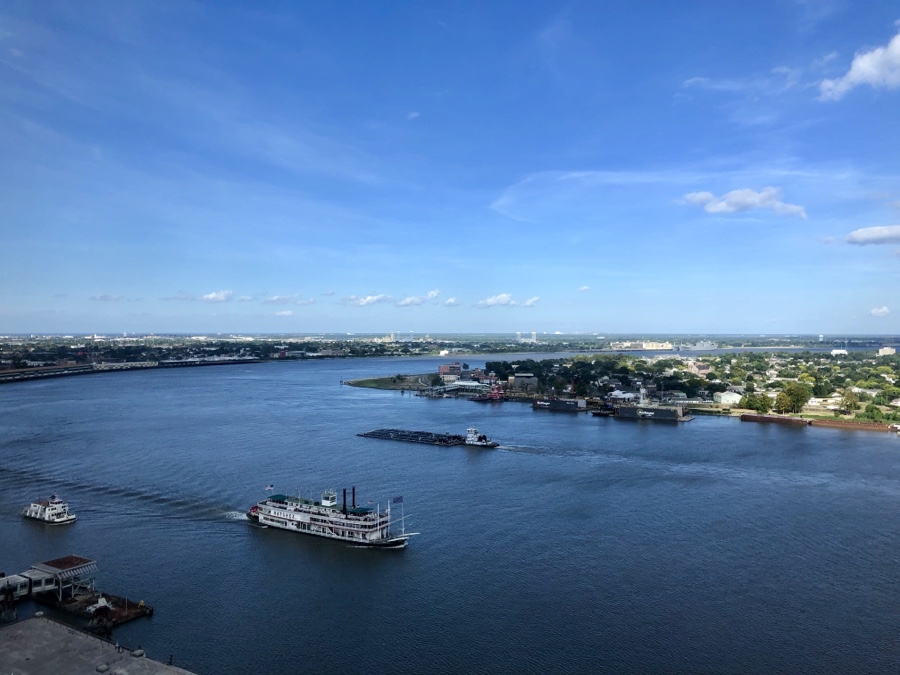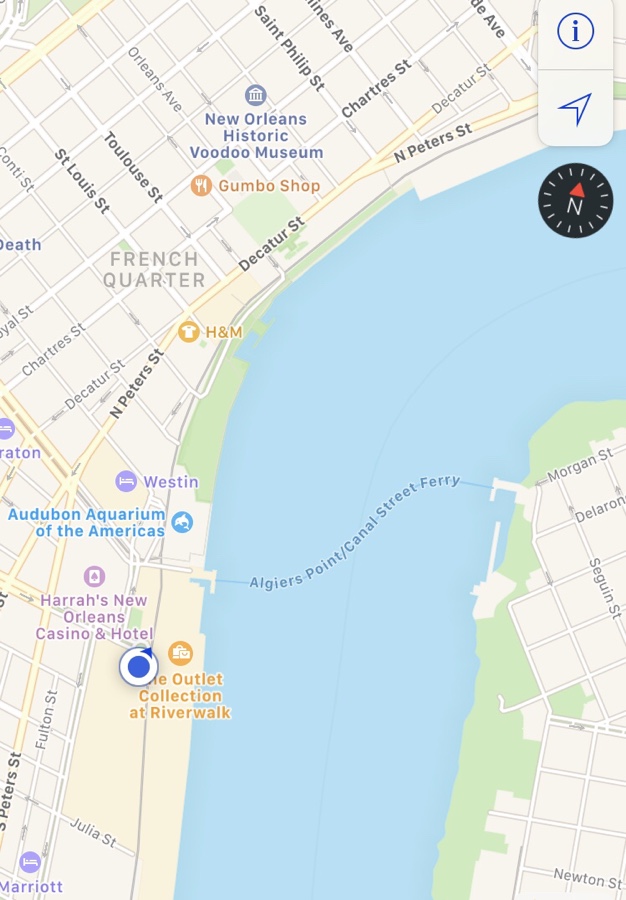 We met a couple co-workers for food one evening and I was amused by the couch 😋 I'm trying not to read anything into the fact that Jeff never told me to go sit down so he could take my picture………..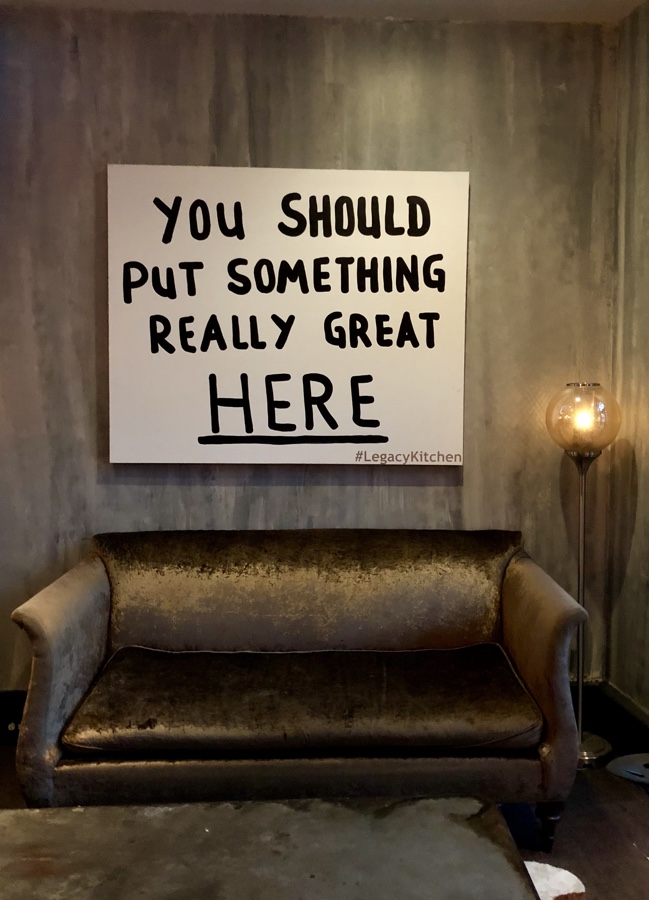 one day for lunch we grabbed food across from the expo at Mulate's (it's pretty famous so some of ya'll might know it) Jeff ran into one of the guys we went to dinner and boat tour in SF (funny note: his name is Jeff…. Jeff's wife named Teresa…. lots more HAHAHAHA) so it was the 3 of us for lunch. and while I can't eat shrimp…. I can eat alligator 😋
[quick note re: flight. I wasn't very txt-y or I'd have added to Jeff's group txt when we landed. head didn't do so good during flight, not as bad as that one awful one to CA but still took me about 24 hr to recover…. so…. ugh. that may just be the way things are gonna be? if I can deal w/ pain and accept that my head isn't gonna explode…. I guess flying is still better than being car sick for hours… yes I hear ya… or baotsick…. testing of boat sickness TBA)