pics incl] Well, you longtime readers should be laughing. Who remembers when Courtney demoted me from 7 to 6? [ http://blog.scottsontherocks.com/blog/2012/03/10/how-not-to-cook-7-things/] Thats a TRUE story. It's a well told story and as it was recently Thanksgiving, it had to be retold a few times to "new" people.
Courtney moved right before Thanksgiving so when we talked/Skype with her she described her new apartment AND the fact that her new roommate cooks. She is gushing to me over how fabulous the soup was the previous night and I commented that I had made my homemade chicken noodle /dumpling soup (and IMHO it was awesome this time… AND YES….. it IS one of my remaining 6 Things)
C: "But mom THIS was the best soup I have every had in my entire life!"
T: "Are you saying that now I can only cook 5 things? I LITERALLY just finished my "7 things story!"
C:"UMMMM no, I'm just saying that THIS was the best soup I have ever had in my entire life."
SOOOOO…… hmmmmm!
This conversation actually took place in the middle of a txt conversation between Stacy, Courtney & me. Courtney proceeded to tell Stacy that her roommate cooks, new apartment etc.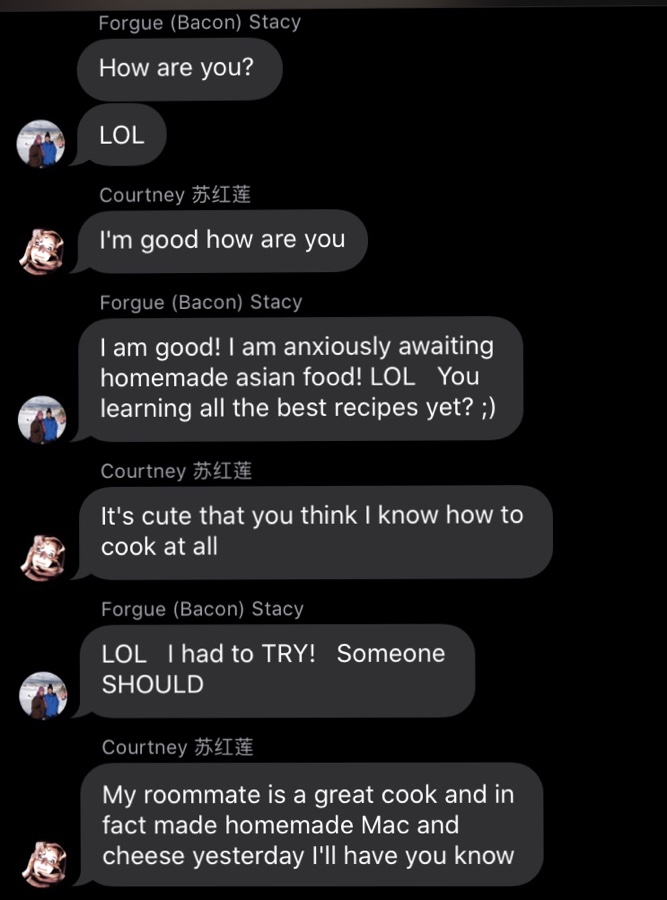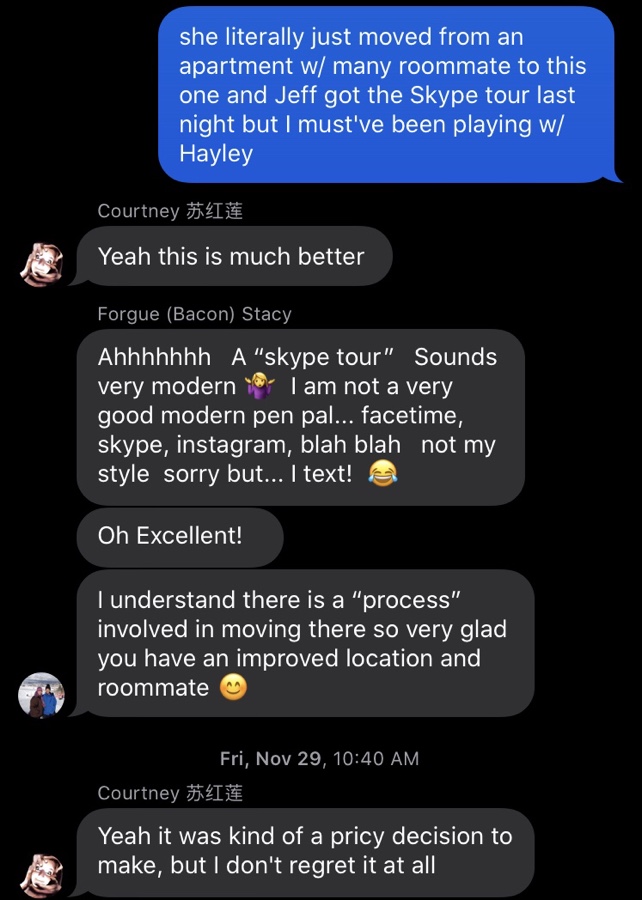 A couple days later, Courtney meant to just txt me in the middle of the night but instead had selected the group txt. She basically FAILED at making pancakes.
Right on cue the following morning, Stacy spent a good while exploring to her how to do it right…. when she was finished I interjected by stating that "OR… just have someone else cook them correctly."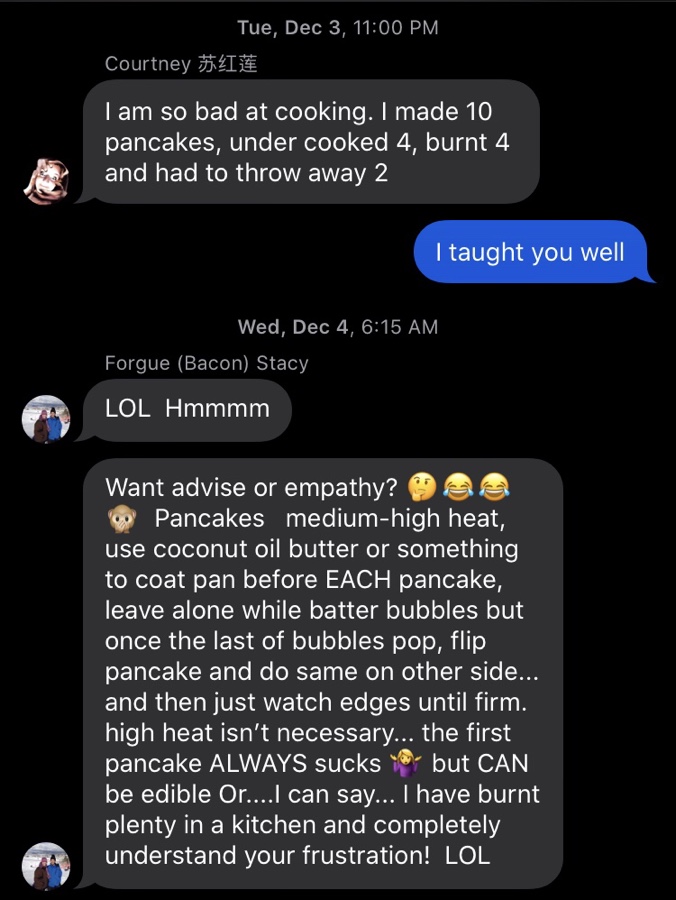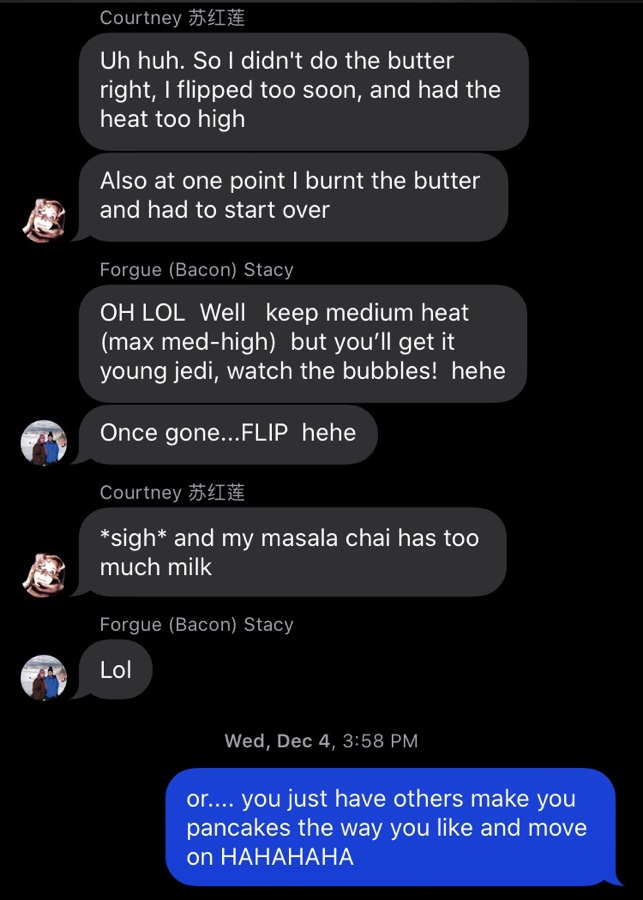 A few days later…. she discovered that correct way to have good pancakes is to have someone else make them! HAHAHAHA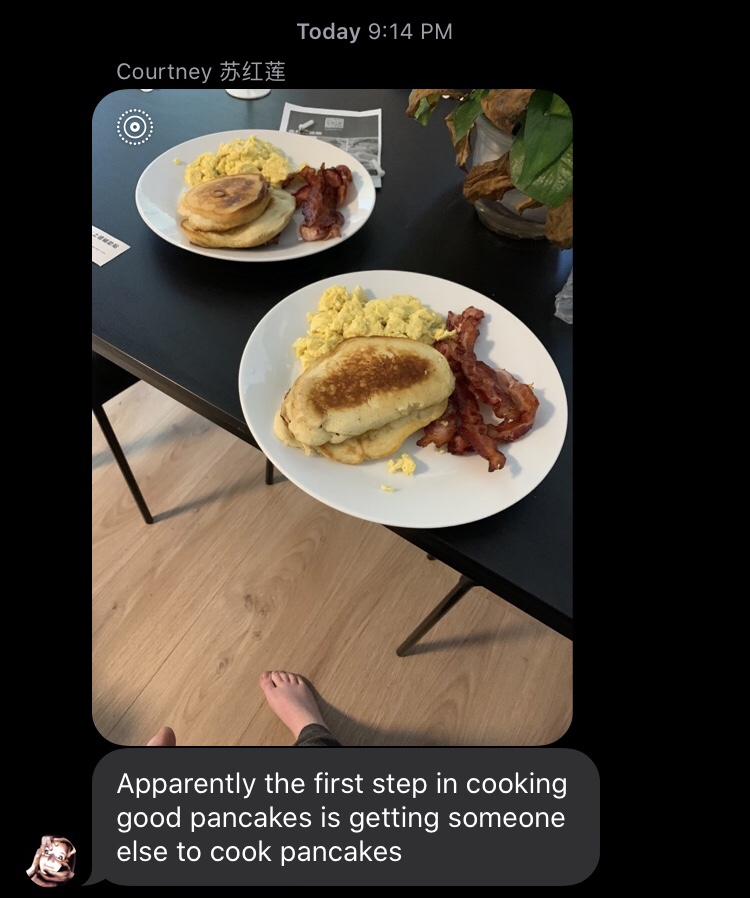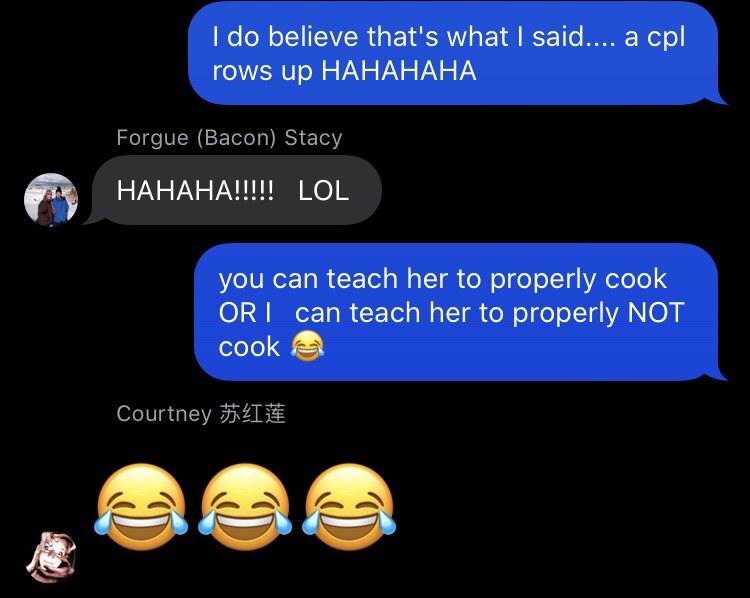 I just replied "you can teach her to properly cook OR I can teach her to properly NOT cook 😂"