[pics incl] We took all the kids over to Pino's (used to be La Dolce Vita).
Jeff has the kids go around the table and give what he calls "a dad status" That is along the lines of "watcha doing these days" in their own words. But somehow the story go diverted to "the dinner we didn't eat" a couple of weeks ago and I'd just like to point out that IT WAS NOT MY FAULT … entirely. Yes that could be an entire blog post all to itself but the entire topic has been banned by… the accords hahahaha Maybe i should let ya'll vote on whether or not I ruin your dinner with such a post hahaha
The head waiter, Sam, ended our evening by fixing banana's foster and singing random ballads. If you've ever been around for Sam to sing, it actually is a real treat!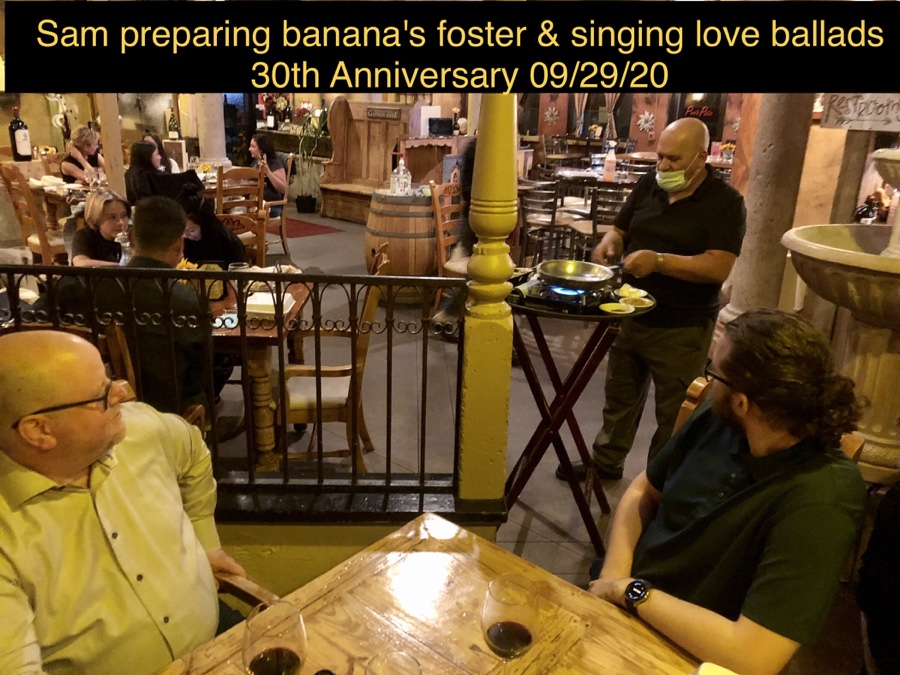 Wile Sam is spectacular for dinner & music, the multiple attempts at a group photo shot was quite amusing and mostly blurry hahaha In the end, only one of the shots is even usable!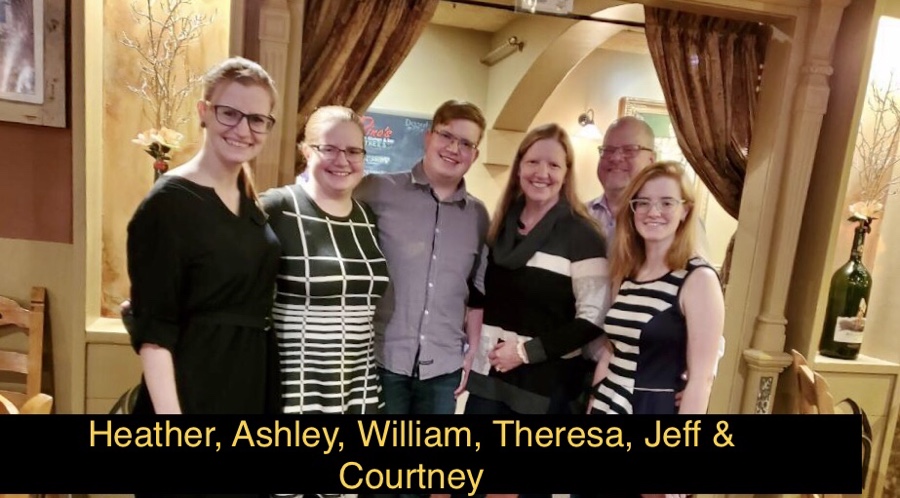 Last year we were in New Orleans: http://blog.scottsontherocks.com/blog/2019/10/03/anniversary-dinner-at-muriels/
We often go camping: http://blog.scottsontherocks.com/blog/2016/09/28/26th-anniversary/
Somewhere in previous posts, I think I put a wedding pix but just for kicks how about one w/ the wedding party? See if you recognize anyone?