[pics incl] We anchored for the night 01/23/22 in Valley Trunk Bay because it's near The Baths (sp?) on Virgin Gorda that we planned to visit in the morning.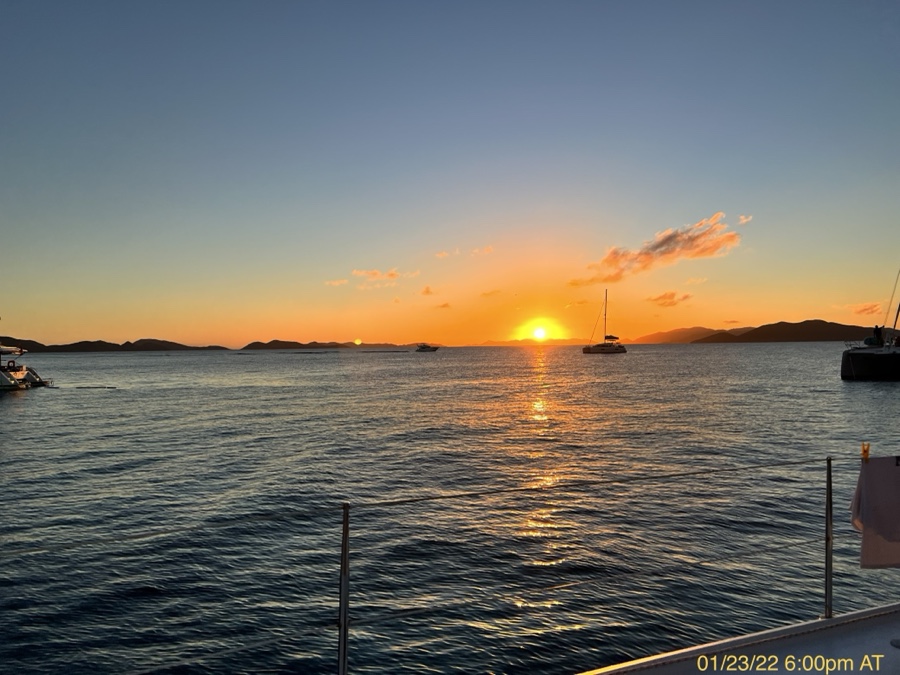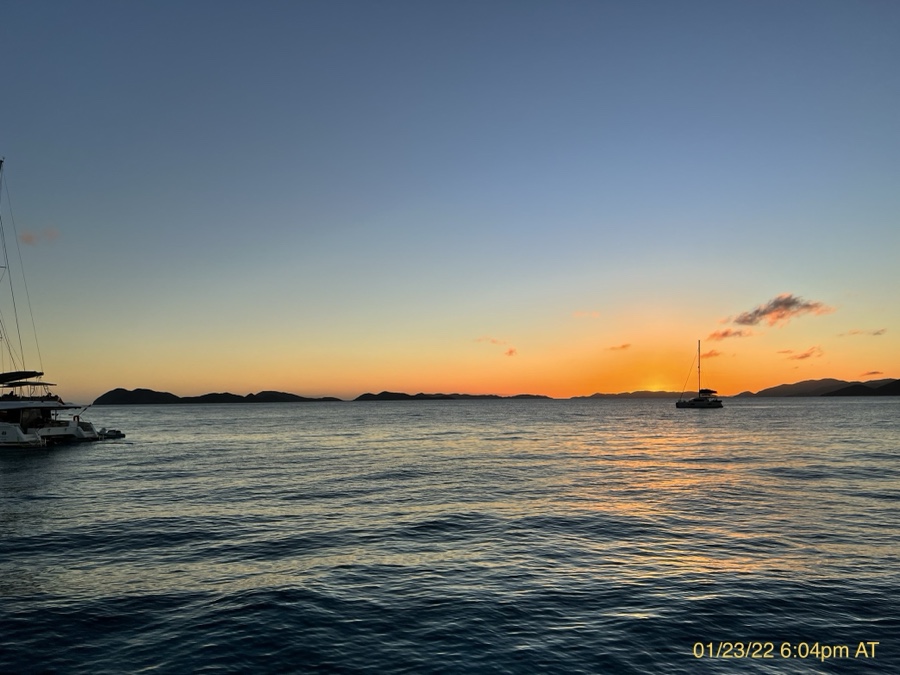 While we were taking these sunset photos a nearby Club Med yacht started raising the sails.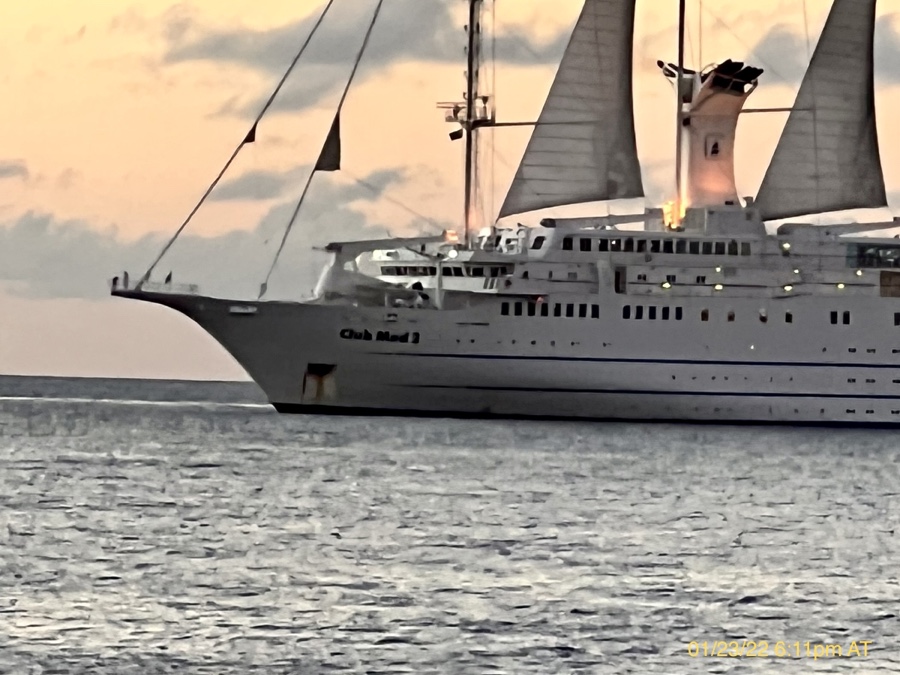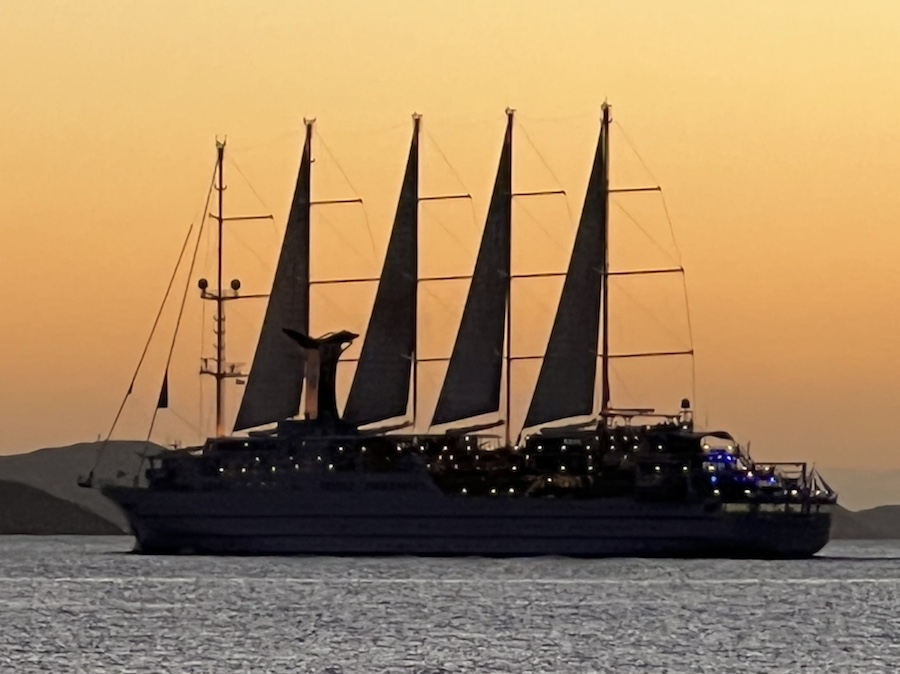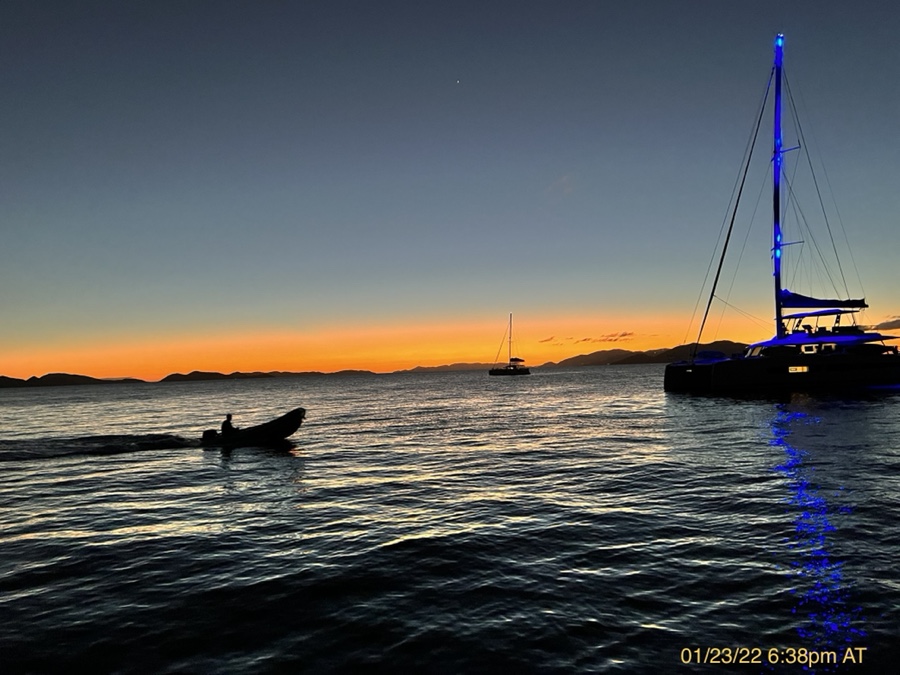 On the 01/24/22 I was up early taking sunrise photos 😉 During breakfast, we motored over to The Baths at Virgin Gorda.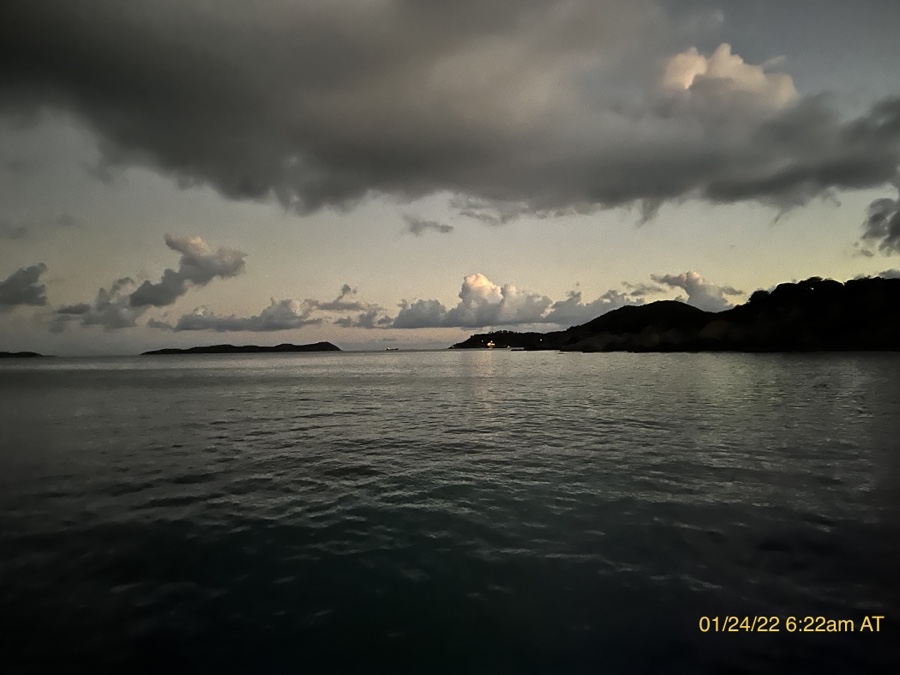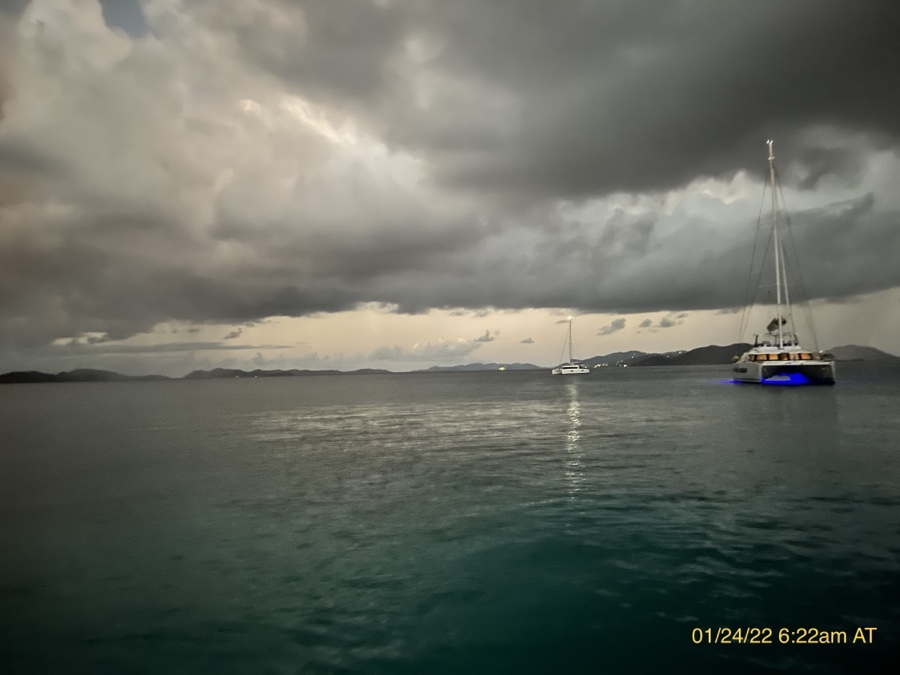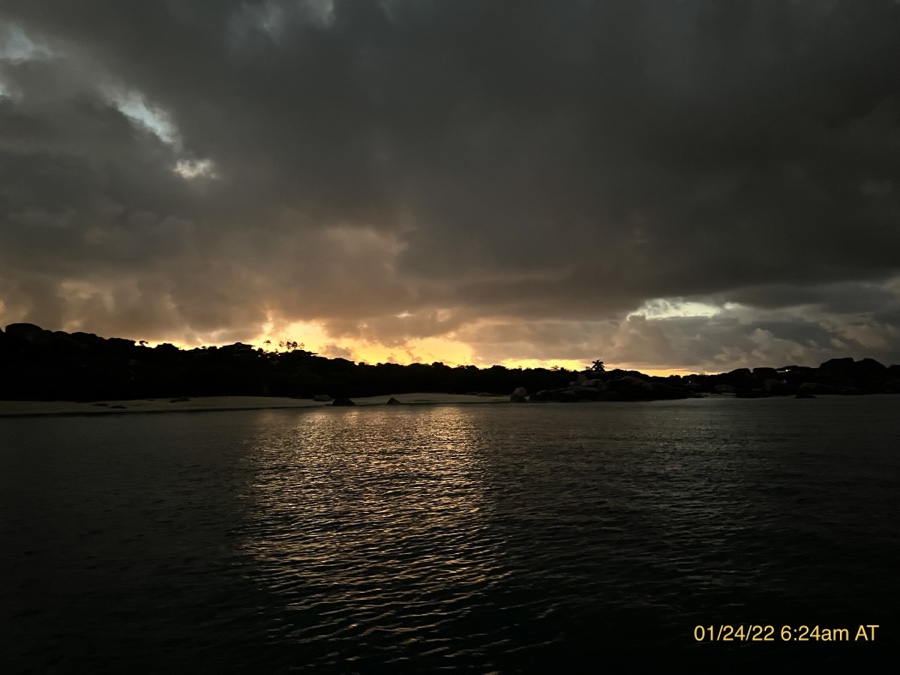 There was a storm in the distance that produced a double rainbow.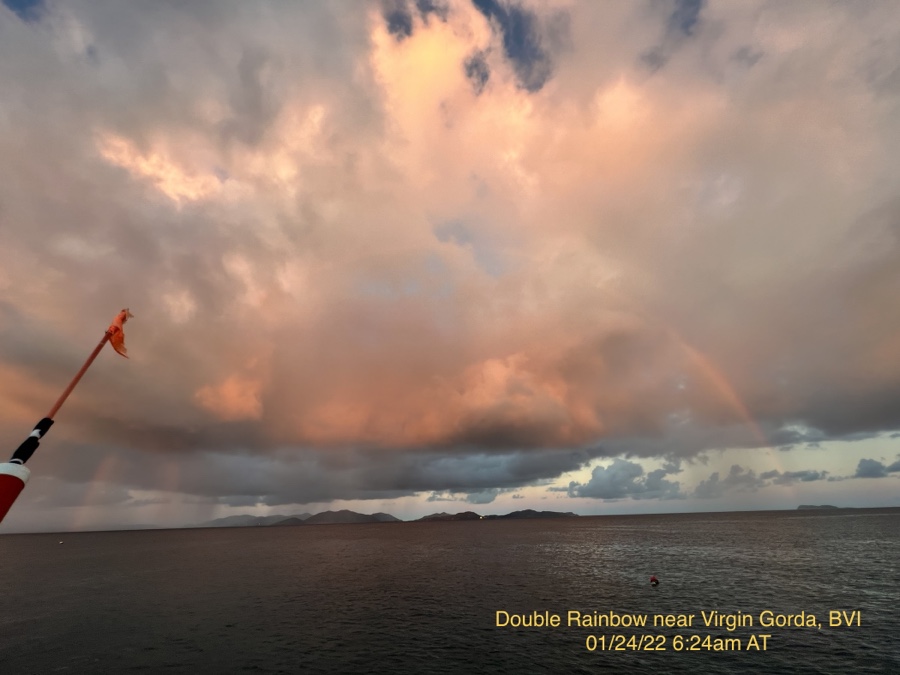 enjoy!