[pics incl] Adaptive Spirit [https://www.adaptivespirit.com] is an event where most of the cable (ie. cable TV) industry gets together to fundraise for and celebrate Team USA paralympics athletes. [NOTE: you might know it under another name as historically this conference has been known as SkiTAM or before that CTam] Many of the athletes are here now or will be here this weekend.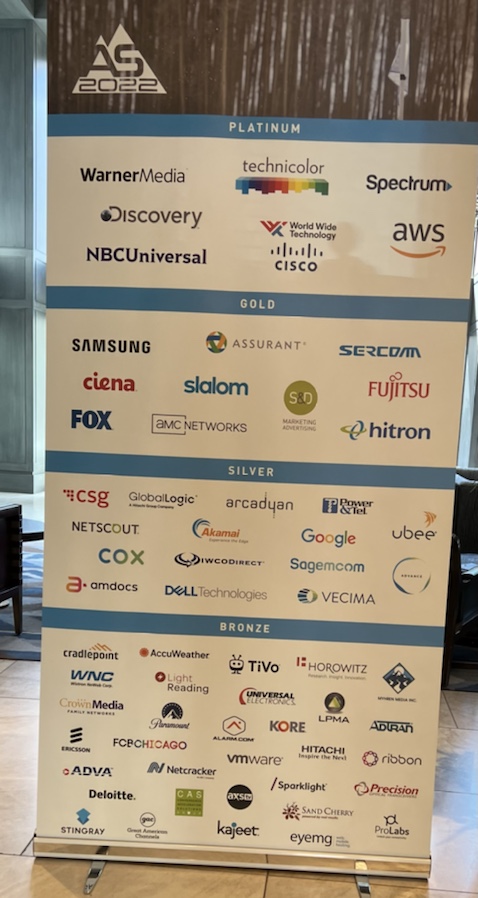 Since Jeff is a last minute sub, he hasn't been pre-registered for many of the panels & events so it'll be a "we'll see" event for him. I debated buying a guest pass but I am unable to join him on some of these events regardless… so If probably just get lost cuz I don't know my way around😂
This afternoon we decided to take a walk along the trail into Lionshead Village a little over a mile away (Vail Village is another half mile past. Most of the trail was clear… there's pros & cons to this. When you are just on a walk, it's great.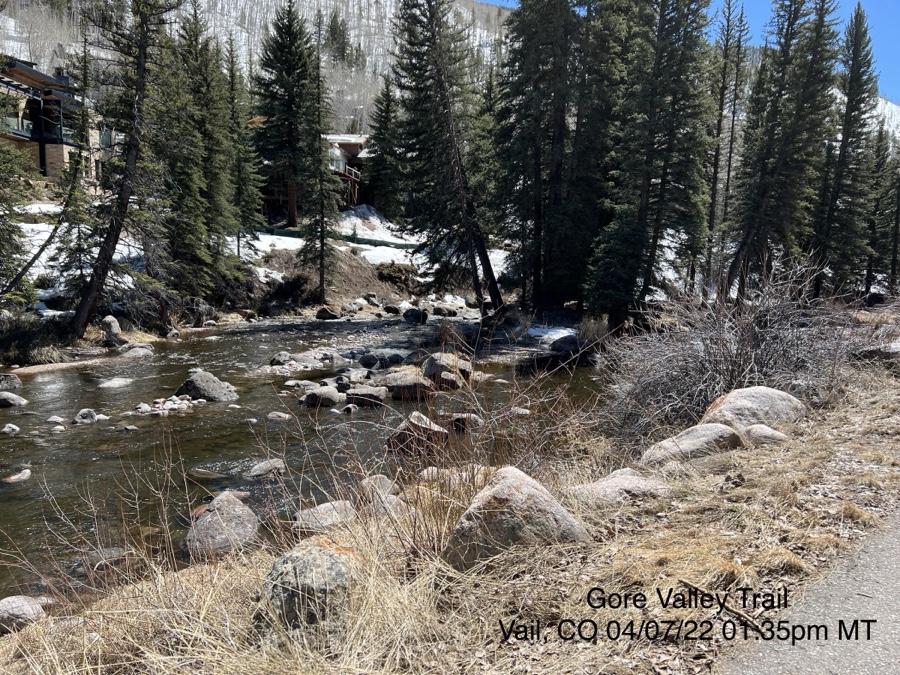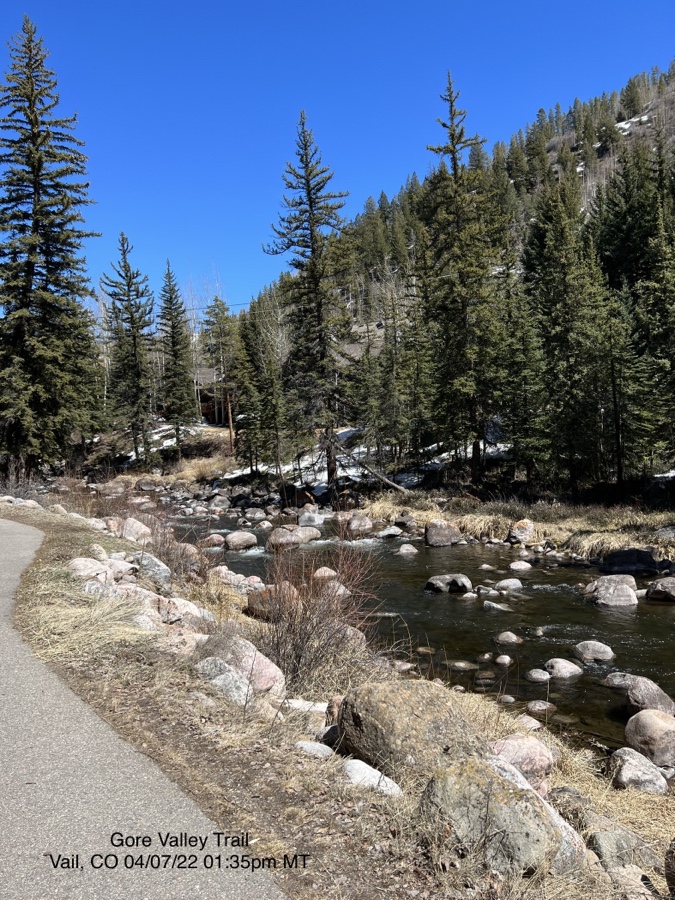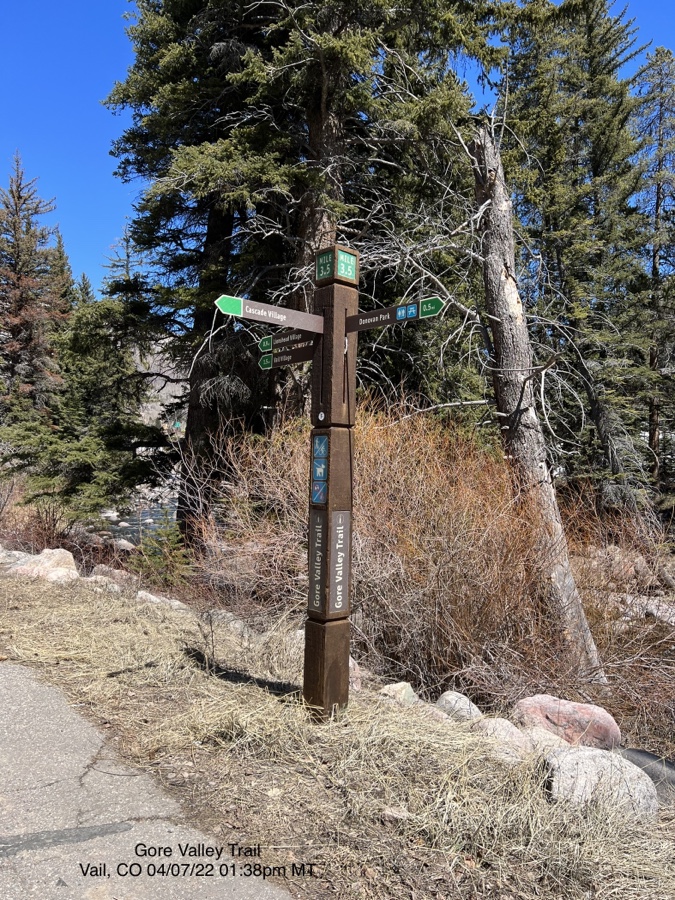 When you are trying to return on skis back to your hotels… not so much. They'd built up snow along one side of the path but it's melting off in a hurry. Skiers suddenly found themselves having to carry skis and walk in ski boots. [Side note: The boys are on electric "wheelie board thingys" The kiddo in orange appeared to be an instructor for the other one.]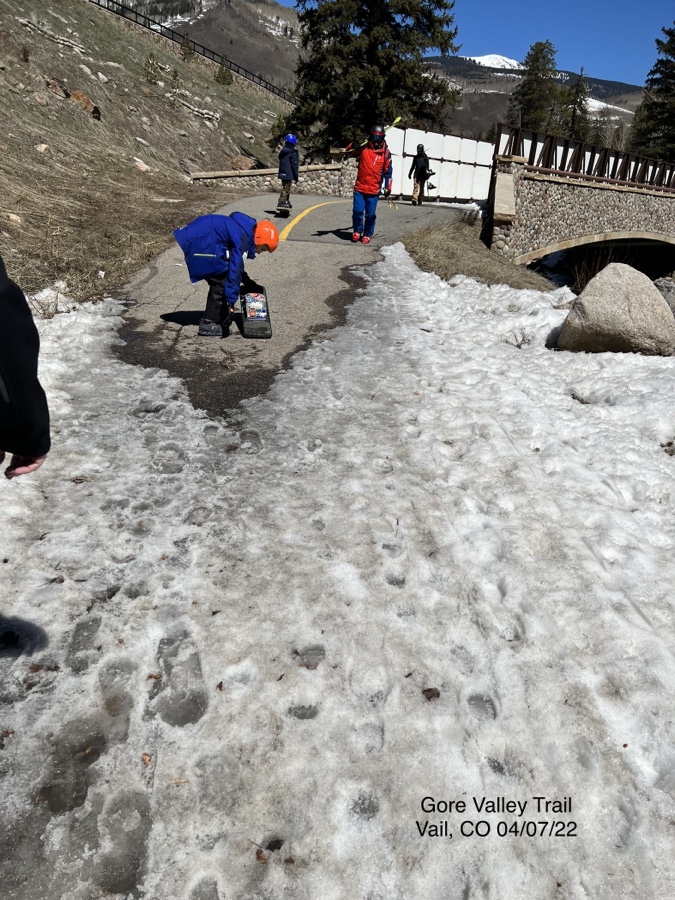 On the other side of this bridge it is more shaded and suddenly more snowy! We bailed on the trail and walked up the path to the frontage road sidewalk into the village.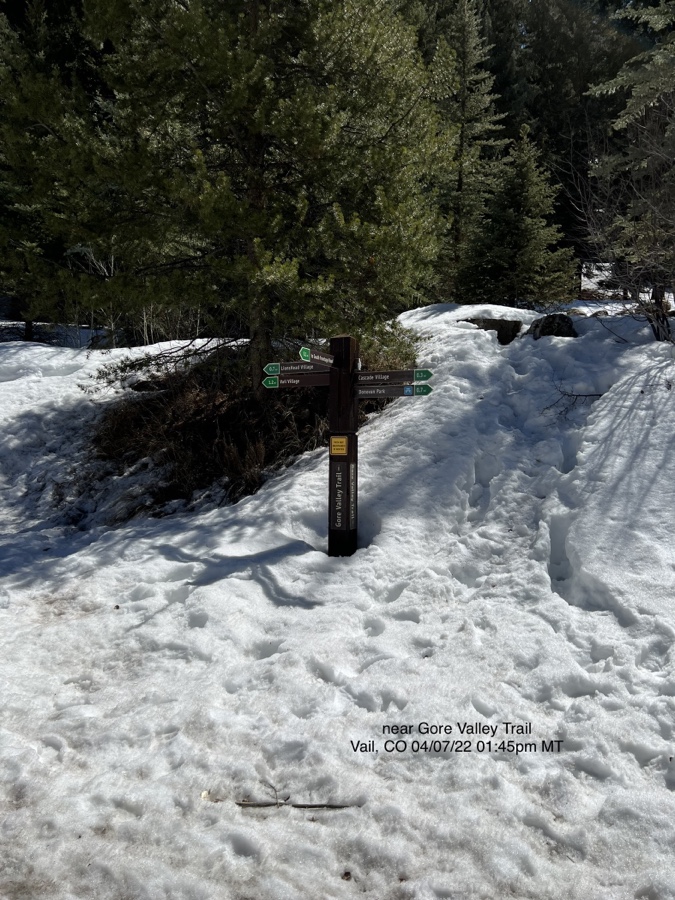 Literally RIGHT HERE… go straight on snowy trail towards the village or take nice sidewalk over a bridge to the frontage sidewalk.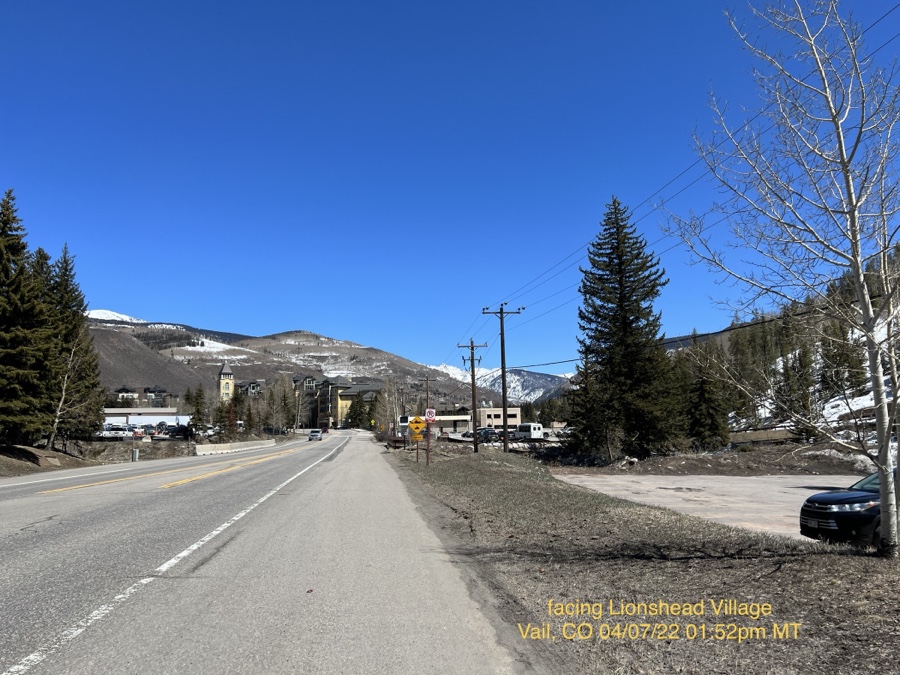 That sign says snowmobile cruising but a few are parked in "the grass" in that fenced area.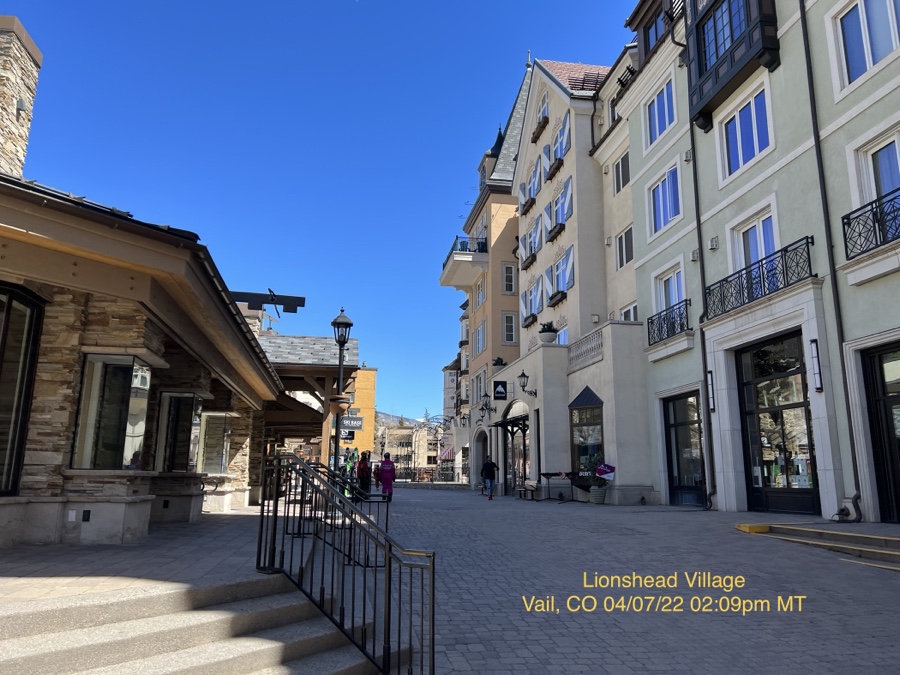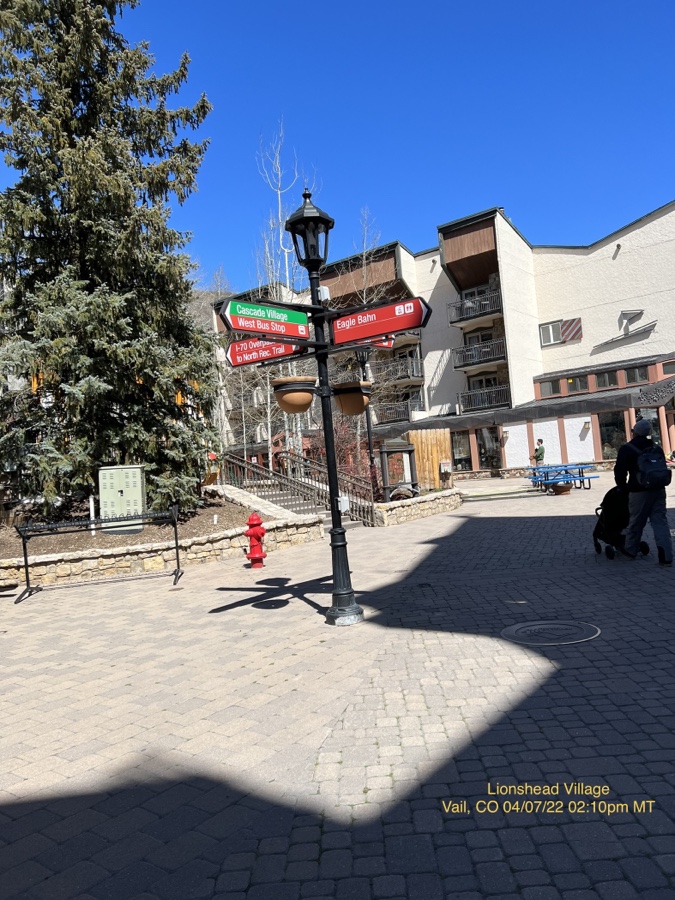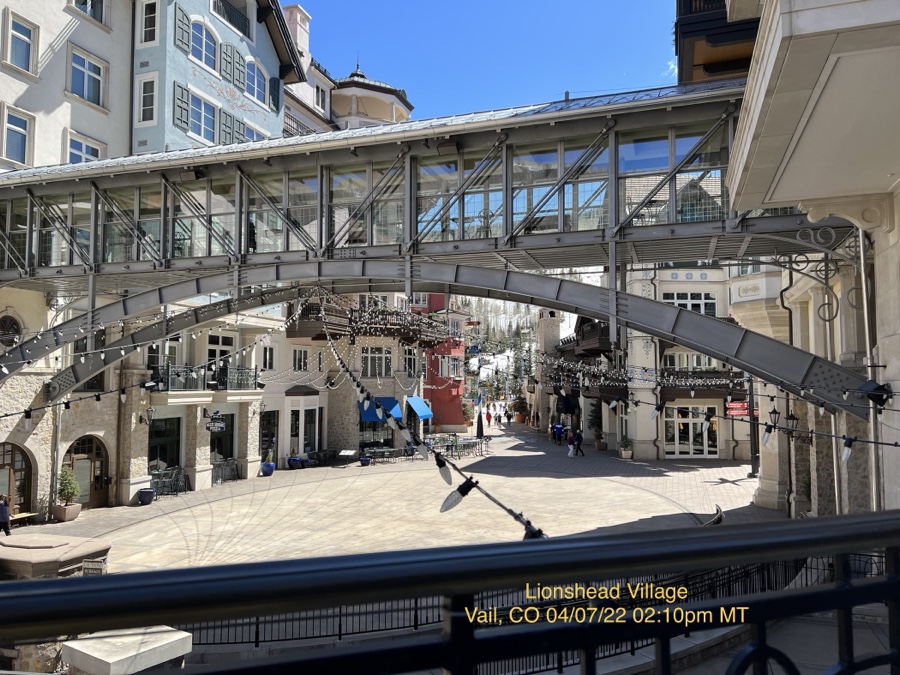 That circle area is supposed to be an ice rink but they are about to convert it to a grass arena for summer sport fun.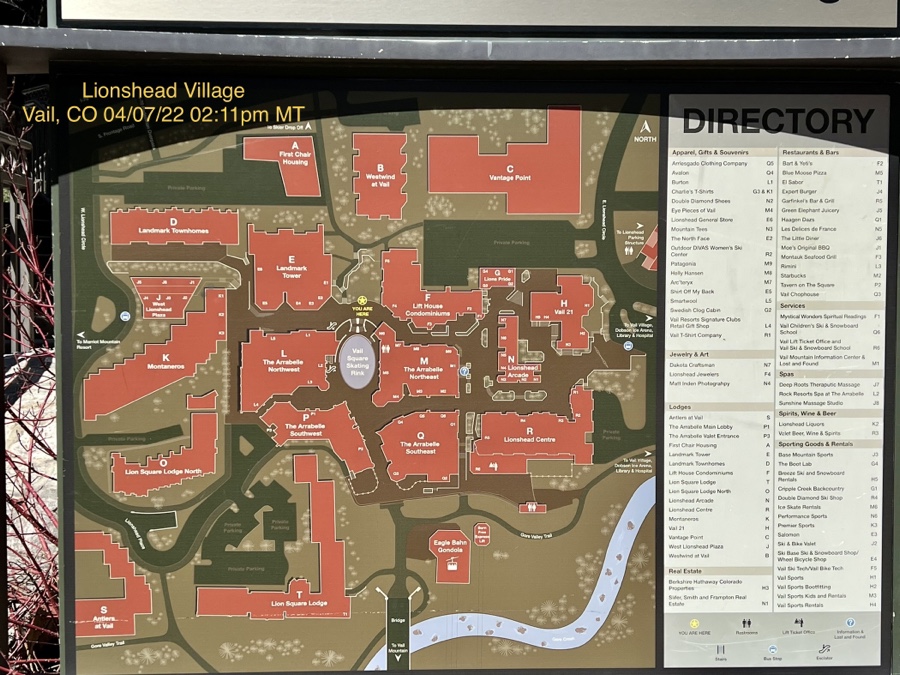 For dinner, we are w/ one of Jeff's coworkers at Mountain Standard in Vail Village. It was spectacular! someone recommended it as their favorite restaurant and it was obvious. A Taste of Vail is also going on right now so reservations were impossible to get. They had put us on a waiting list and we got lucky that someone canceled.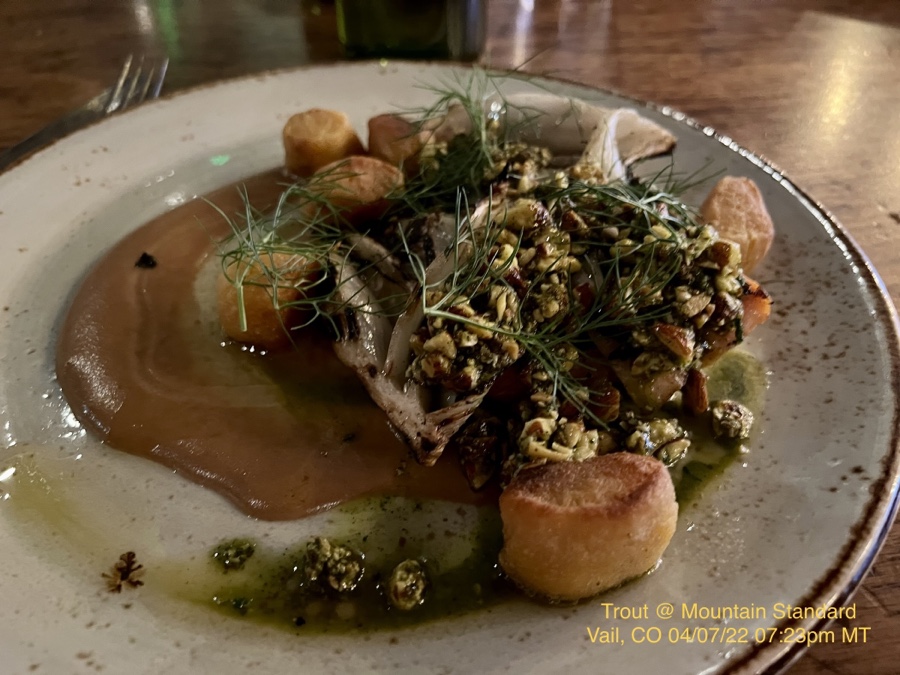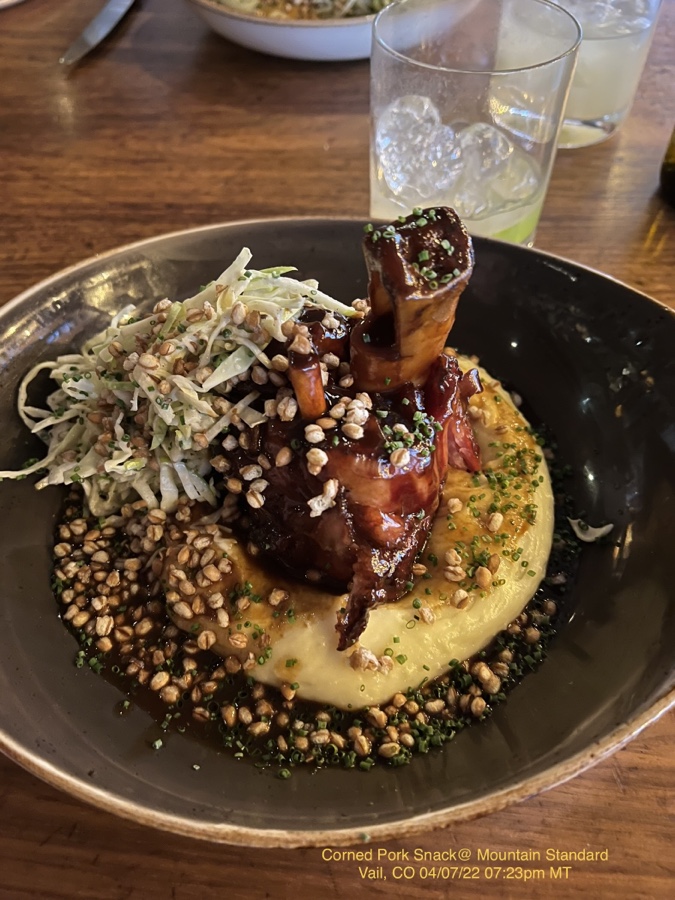 We all shared a warm pimento cheese appetizer and for dessert we all shared an apple with huckleberry hand pie. I had trout for dinner and they both had the pork shank. Mine was great but I also have to say the pork shank was fabulous.