[pics incl] The kids set up the table out on the back deck. It's ~60+ but the wind is blowing & a bit nippy. We took a couple pictures but then (some of us) had to go get warmer clothes!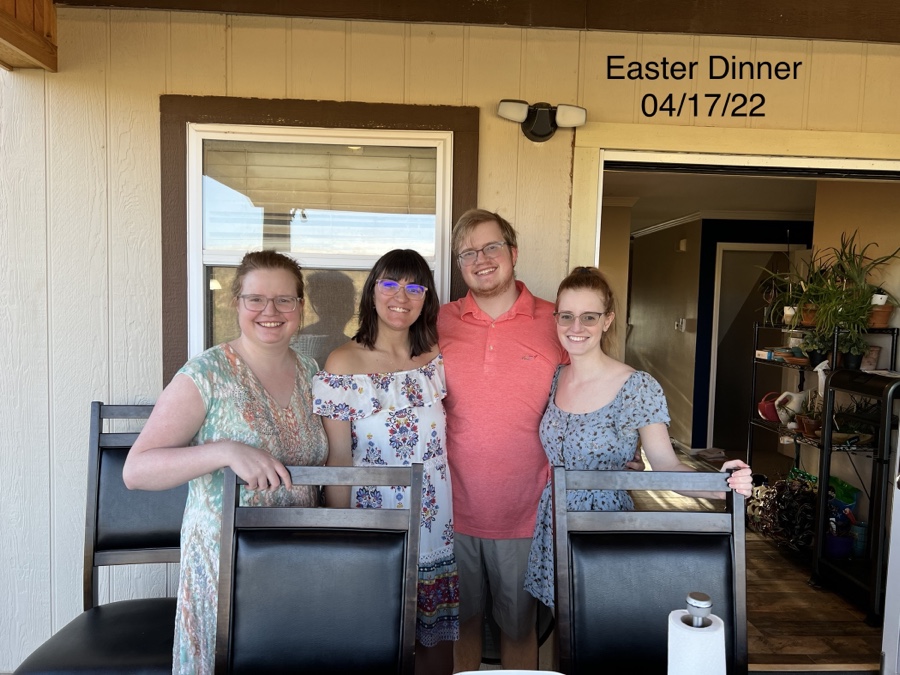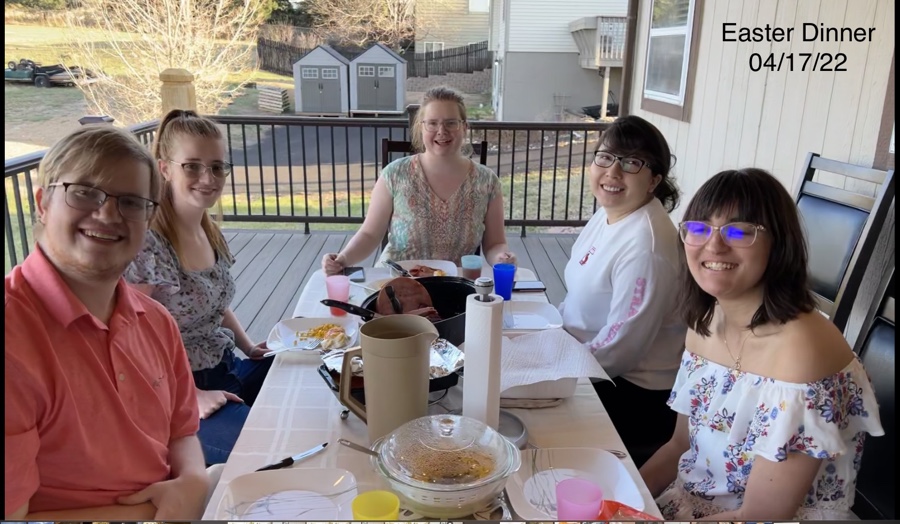 Emily was true to her word and made more piroshki… some with cinnamon and some with pulled pork. Perfect addition to our meal.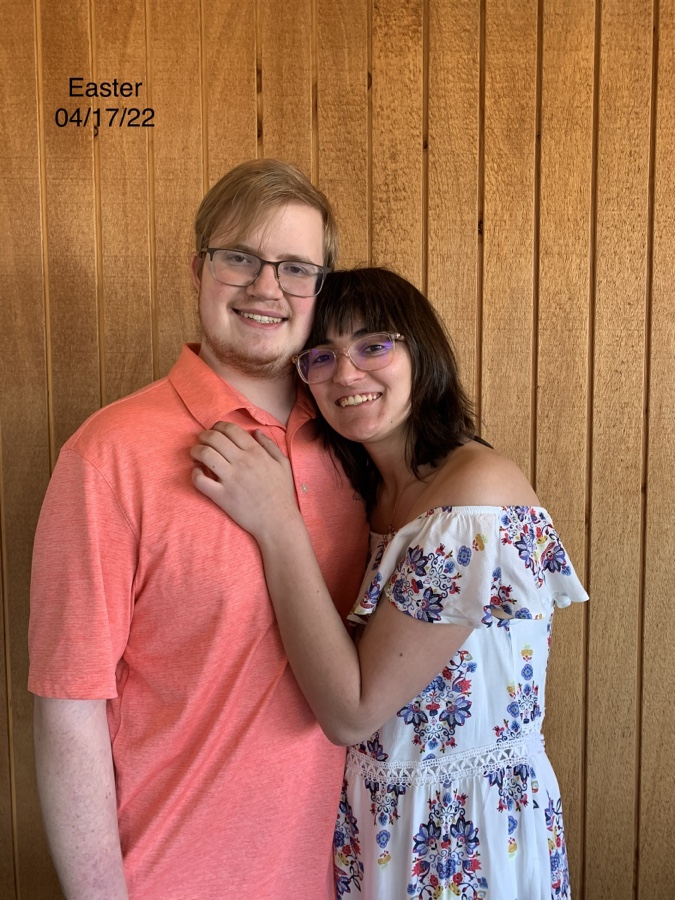 They colored eggs earlier and I asked if anyone took photos but they laughed and said they forgot but they were perfect willing to "re-stage the event." Claudia wasn't even here when they "originally" dyed eggs but we decided ya'll have been around long enough to get that we have fun re-staging "candids." But Emily to the rescue, she did snap a few pics of the original scene!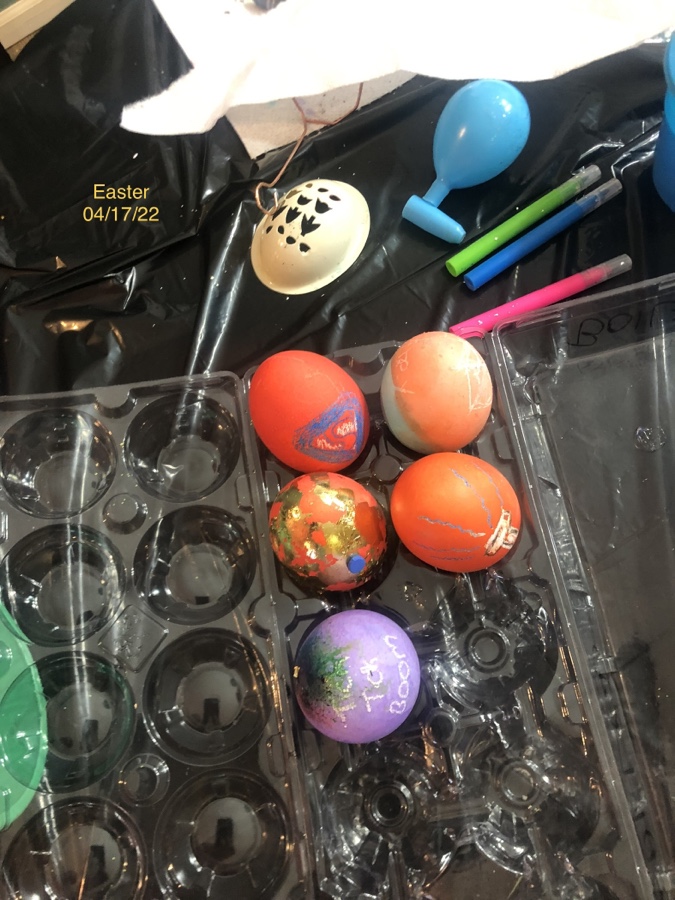 They are totally faking 😂 There is no dye! They did get out crayons though😂 These are REAL eggs, not boiled… so whatever you do… don't drop the eggs!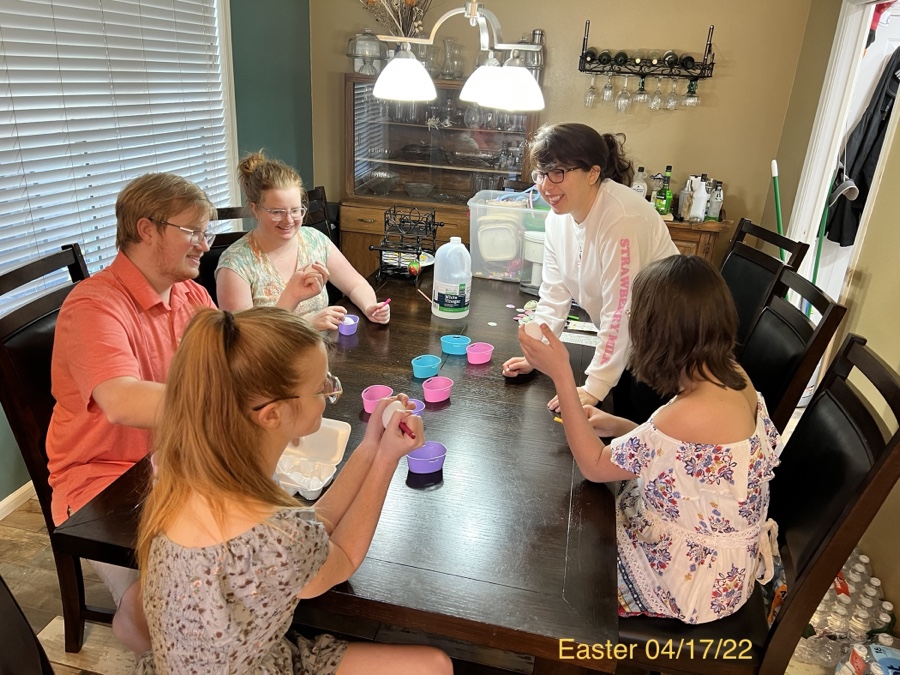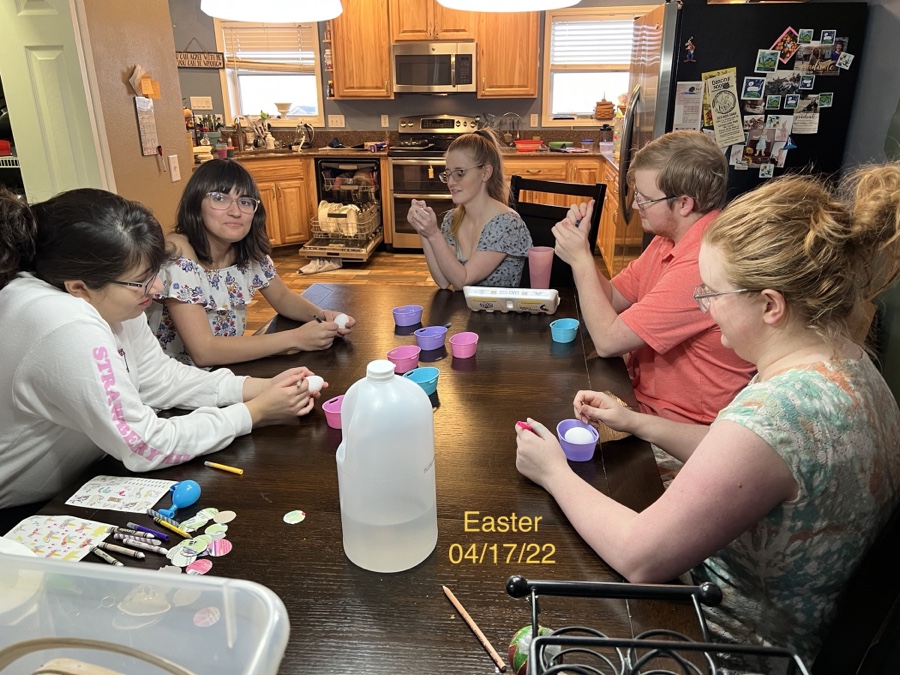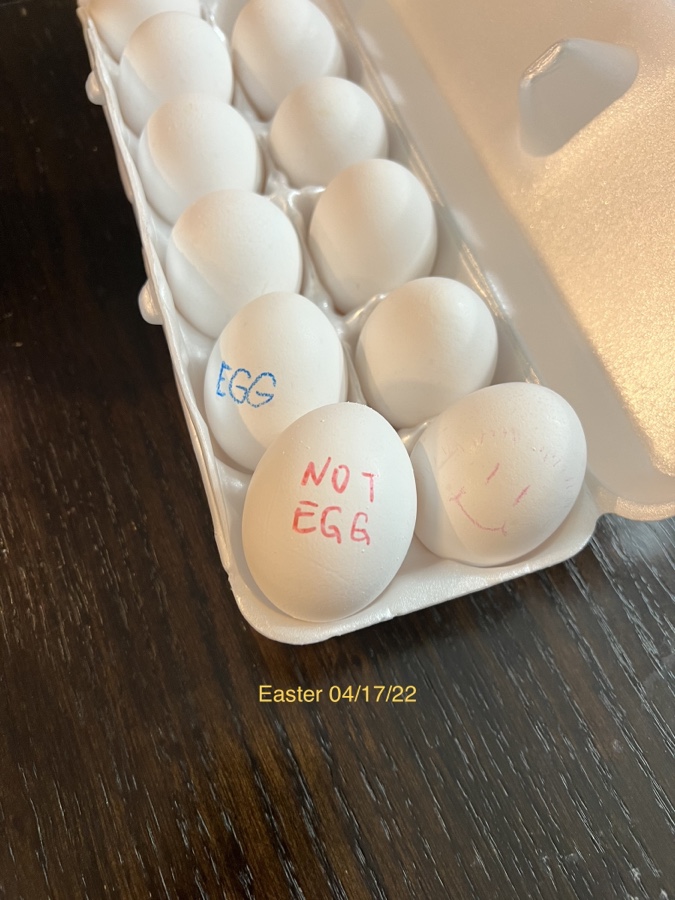 Then we got out the ones they colored… and Emily promptly dropped one! 😂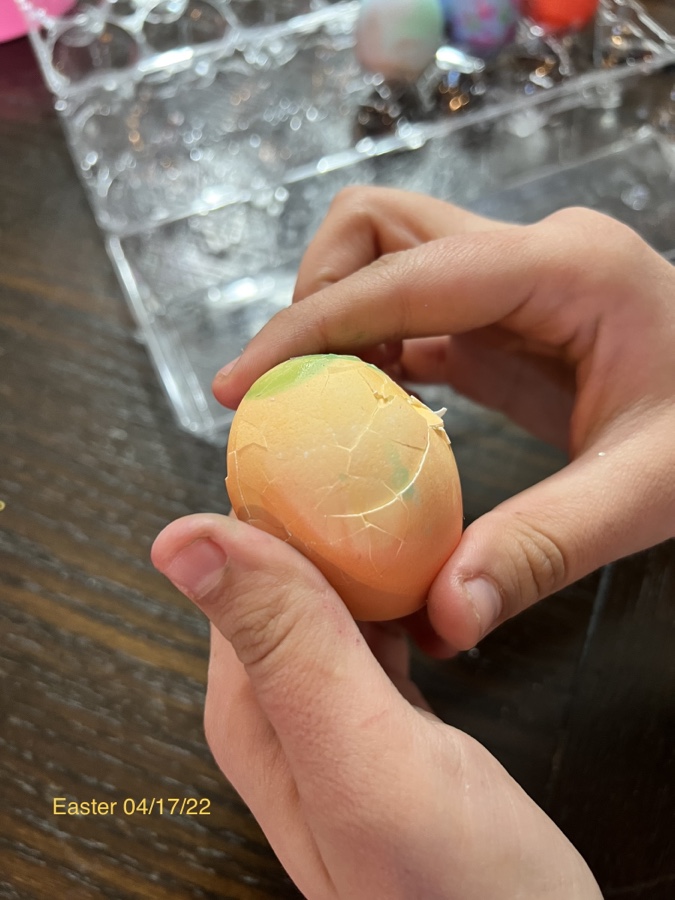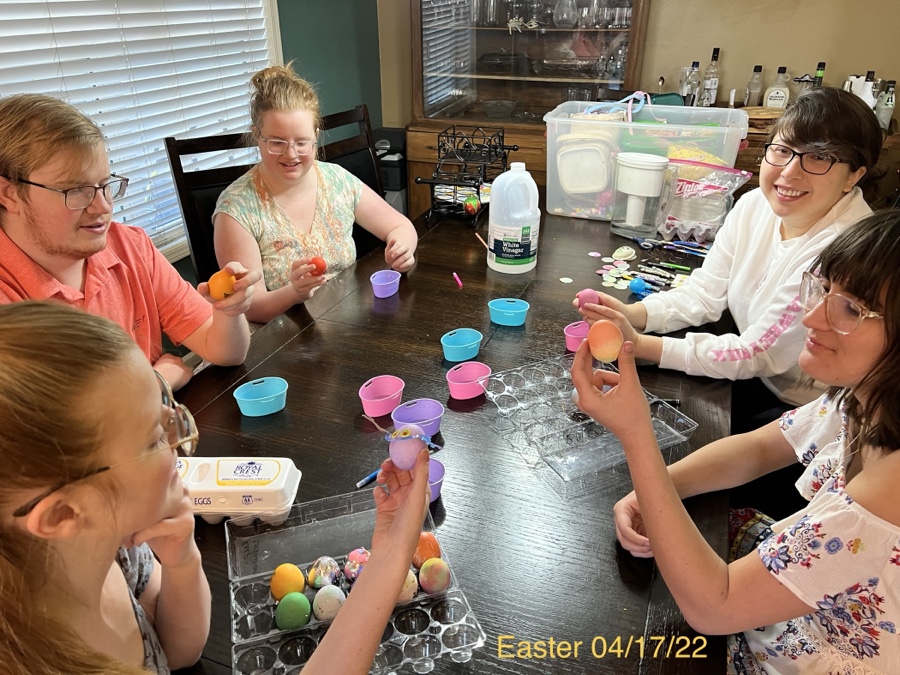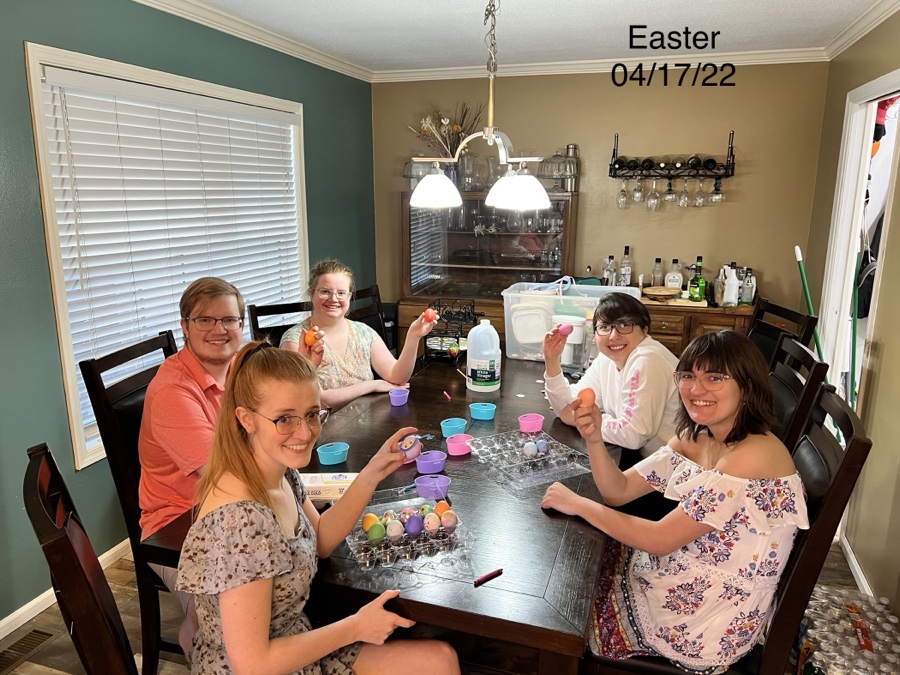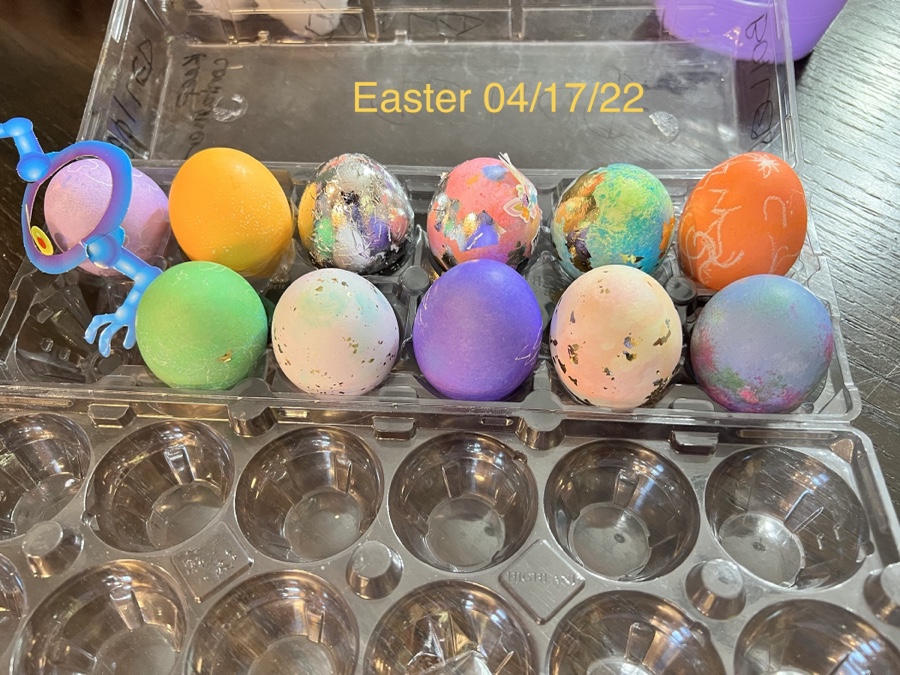 Ashley printed a phone case that's a design from her henna art… and decorated her egg to match.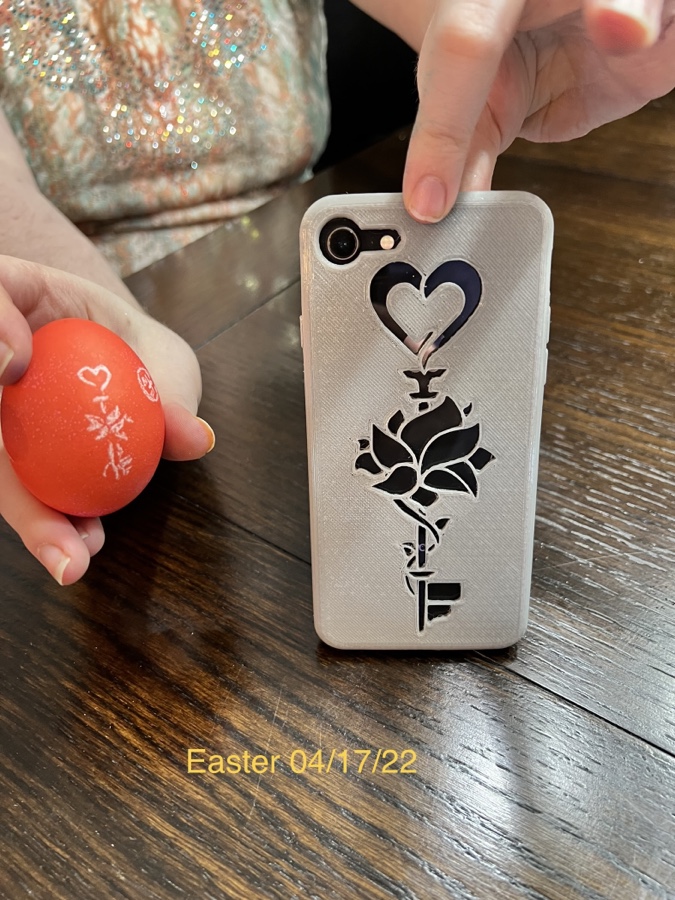 Emily's mom sent over a box of very yummy Russian chocolates! THANK YOU!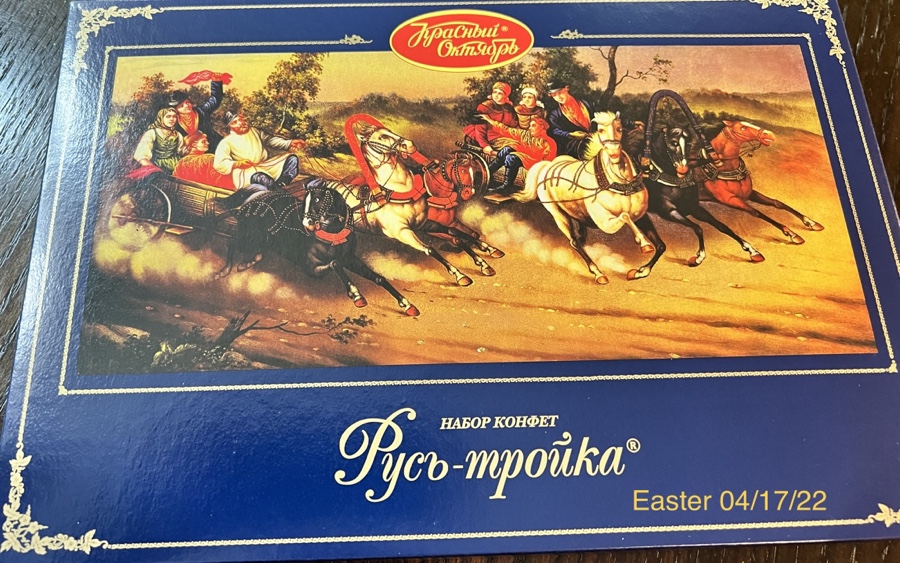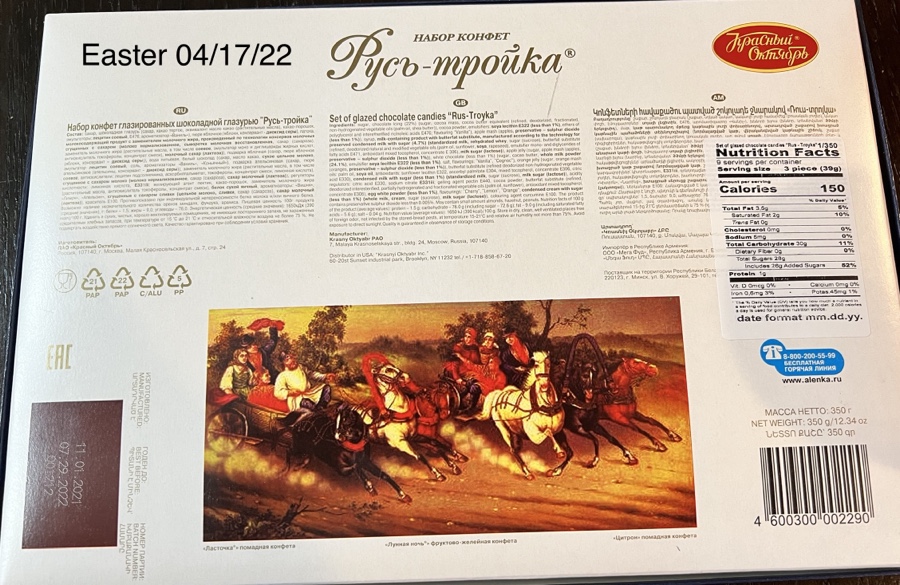 I hope all of you have a wonderful day too!
Jeff and I will be headed to Newark on Friday before heading to Antigua 😁