[pics incl] We are gonna be camping on/off for several days. Jeff & I took our camper to the campground nearby on Monday and went out to breakfast on our way back on Tuesday (we have home repairs also being done during this time).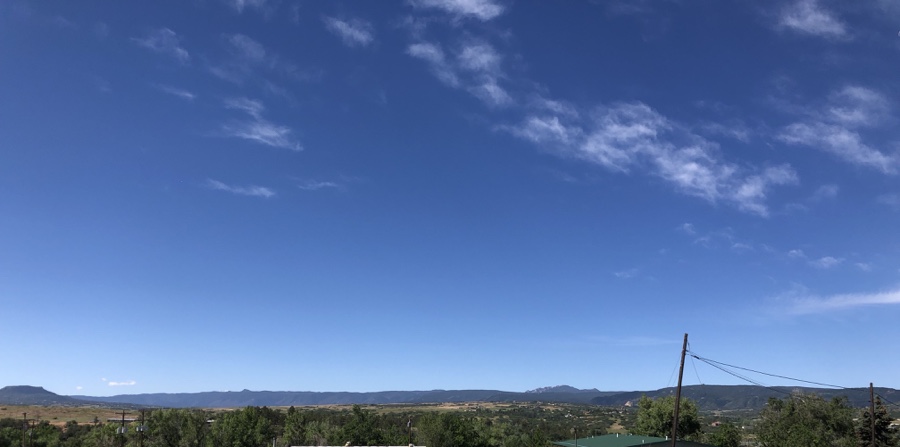 View from restaurant above. View at campground below.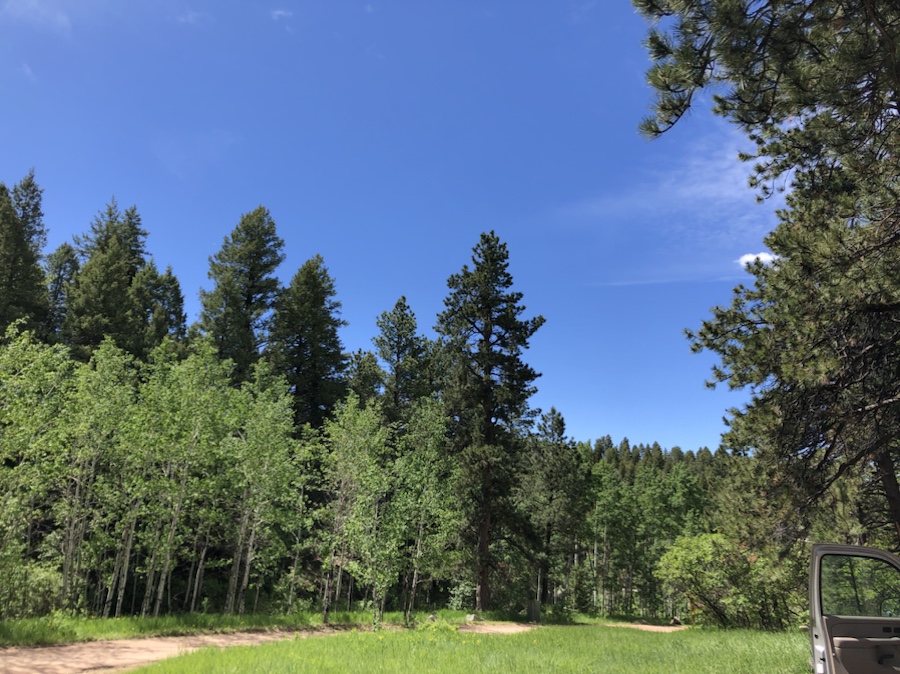 If you've followed blog then you've heard me discus adjectives. I often say, " I don't lie, I use ADJECTIVES!" The restaurant is full of FUN signs, so I txtd Courtney. She'd like to know at which table I sat.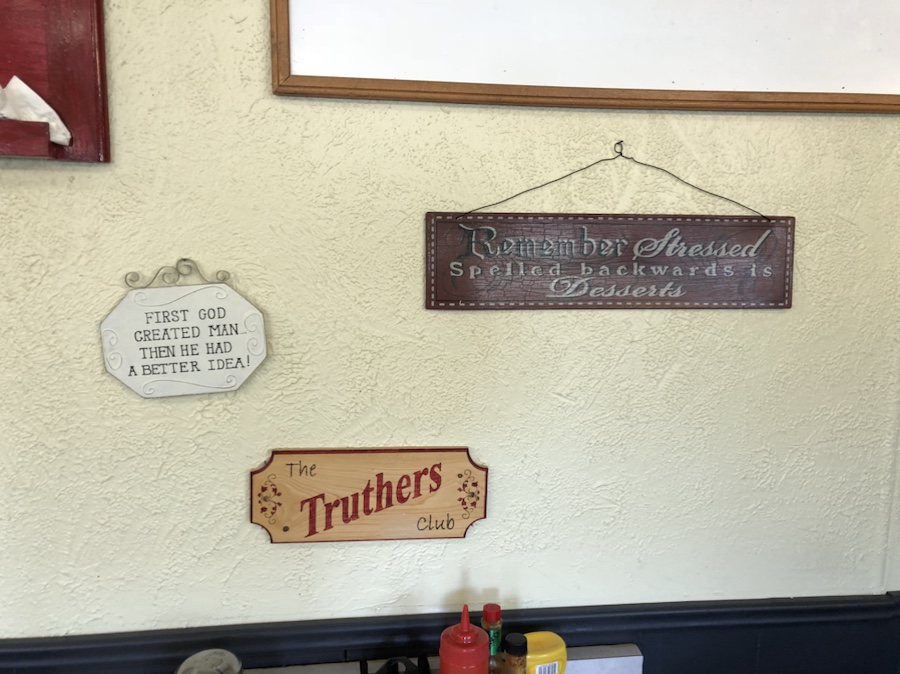 This place is one of Ashley's & William's favorites!