[pics incl] We met the Leung's for an early dinner (ok, call it a Mother's Day dinner) at La Fogata. All the employees asked about Heather and Courtney… who are they again? ;-P
It's been rainy for a couple weeks now and tonight it's supposed to snow! So, I decided we should go to dinner at 4:30pm instead of later, good idea!
Kevin handed his phone to another server so that both William and Jaime could be in our group photo! But then William had to teach him how to txt me the photo… because I NEVER get Kevin's photos that he says he txts to me. Having 1000 phone numbers in his details for me might have been the issue… considering most of them were more than 10yrs old! All better now.
William received a "properly" tomato'd burrito 🙂 [more about the tomatoes: http://blog.scottsontherocks.com/blog/2015/04/07/dinner-with-velma-and-david/]
Jeff is still on a mission to teach Kevin to talk with a "Texas accent." " Just talk like John Wayne…" This is a Chinese guy being told to talk like John Wayne… I'm still laughing! [more about that: http://blog.scottsontherocks.com/blog/2015/03/14/la-fogata-dinner-with-leungs-031415/ ]
Ashley's "Other Father" has decided that she WILL get her driver's license… Stay tuned on how that works out 😉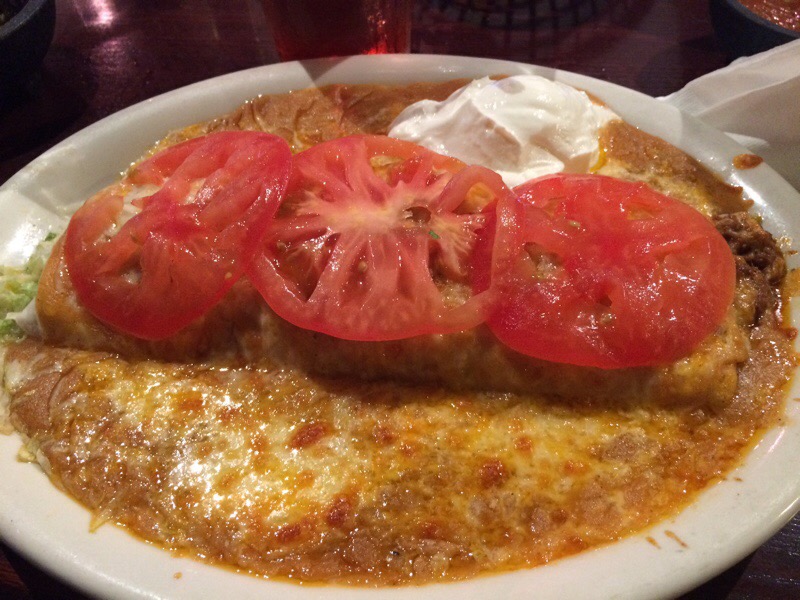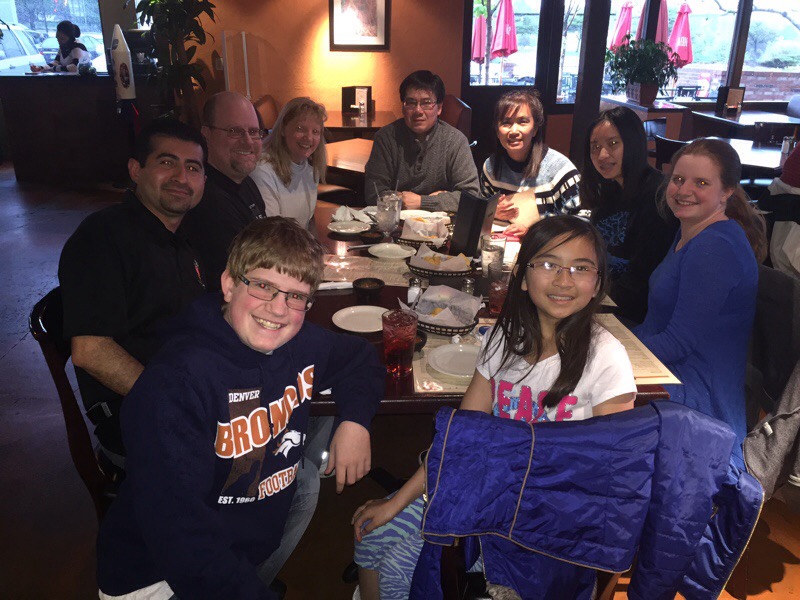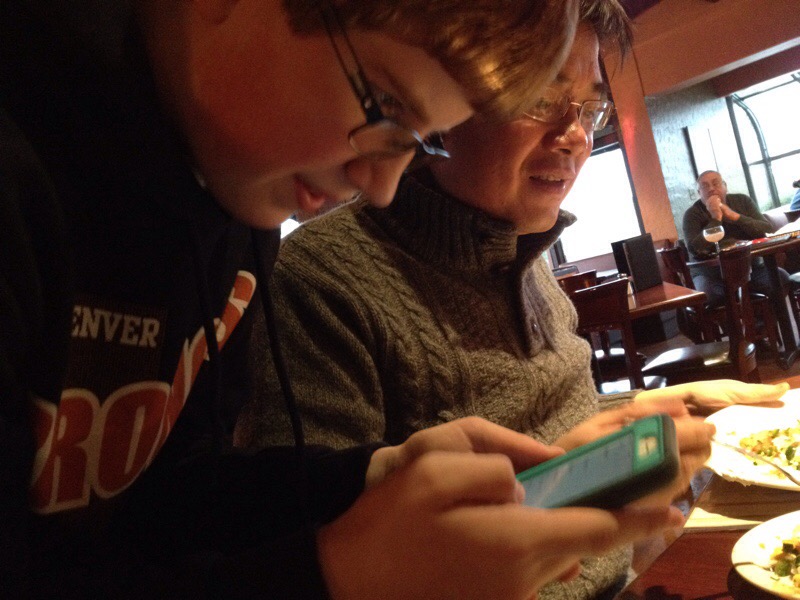 One Year Ago (actually 05/07/14):  http://blog.scottsontherocks.com/blog/2014/05/07/who-is-taller/