[pix incl] Yes, MOOSE. Let me preface this by saying that Ashley has finally been learning to drive. She started learning on Thursday.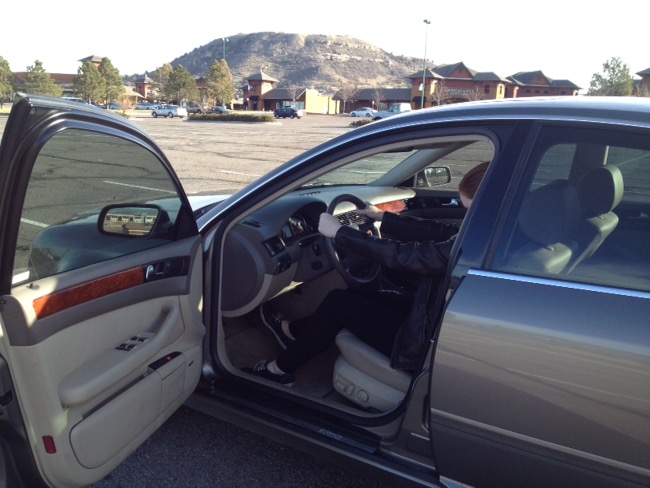 Today is the THIRD day she has EVER driven EVER… she and Jeff are in the car in front, returning from Grand Lake to Granby. Jeff said he told Ashley he was proud of her for not freaking out an the moose… "Moose?! What moose??!" I stopped to document Ashley's moose… by sacrificing Courtney. It was a worthy cause .. I mean, Claudia and William and I all thought (from behind our panes of glass) that sacrificing Courtney (her window was rolled down) so she could document Ashley's moose, was a worthy cause.
Clearly we underestimated… Courtney, she won, moose left w/ tail between its legs, looking for Rocky to come beat her up.