[pics incl] read the ending, updated 10/19/16!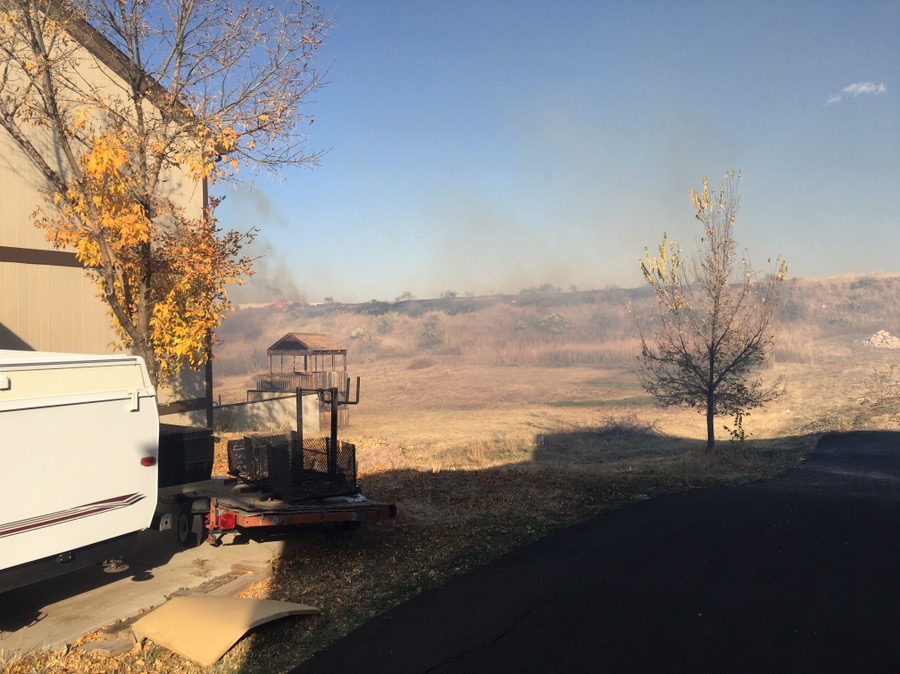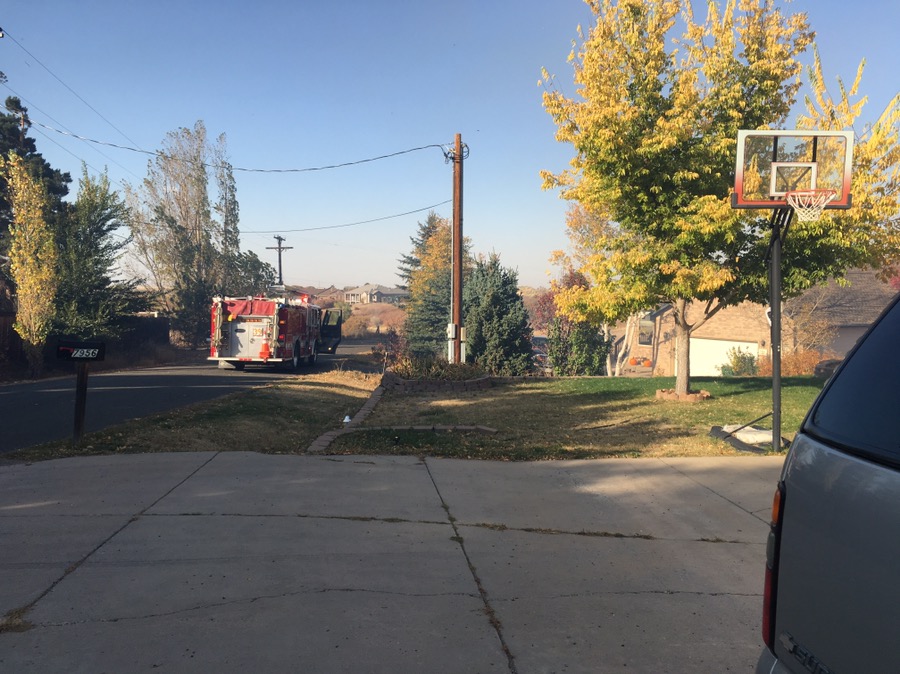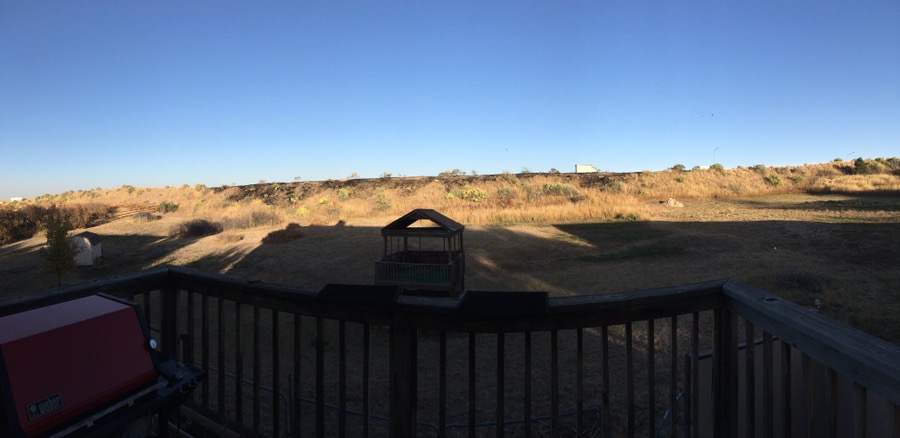 we r back its out but smells like a campfire. i was home alone I took a bunch in… pulse ox was 91 then 89 dropping so had nebulizer & steroids already
House FILLED w/ smoke… sigh
…. I will add "the story" as I feel better…
They were able to put out the fire quickly! South Metro Fire & Rescue Station 36 are our heroes!! [that's the station here in Beverly Hills w/ us]
DATAPOINT!! make sure your cell phone can call 911 … apparently since I got this new phone, mine canNOT!!! grr, guess I need to call and figure that out now OR find out what setting I have wrong on my iPhone! I ran to both neighbors on either side & rang doorbell 100x's (no answer) & called Jeff meanwhile to have him call 911 for me. A firetruck showed up moments later so someone else had called already.
Our house filled w/ smoke because we have an evaporator cooler & open windows. The entire area around our house also filled w/ smoke, I took in a lot going to neighbors too, so I needed nebulizer & steroid shot but seem much better now I hope (cough still)
thanks for all the offers for help & places for refuge. not sure if we need that yet. I'm sure we'll be re-washing lots of clean clothes 🙂
We all needed pie! lots of pie!
This photo is from Alexis Van Wagner
Here is a photo of the aftermath I took from the Kromka's backyard. Glad they were able to stop it before it did anymore damage! –Alexis
DATAPOINT #2: Ashley & I drove the suburban back after Jeff dropped us off (from going to get pie), we quickly realized that it was full of smoke! that was fun. [NOT!]
[intersting notes:
1) at lunch today Jeff and I discussed shampooing the carpets, since Shelbi is allergic to cats. He was taking off early and said he would p/u William & Aden… THAT is why I was at home, otherwise, I'd have been w/ boys. Jeff & William met me @ urgent care. Good thing too cuz the steroid shot made me nauseous.
AND, 1b) I went to buy carpet shampoo after lunch, so we are all set to shampoo the smokey carpets… tomorrow, since today's plans were abruptly interrupted!
2) Jeff & I had cleaned the kitchen this weekend and I had re-wiped down all the countertops literally minutes/seconds prior to the fire. I SAW IT HAPPEN or at least I saw it appear over my side of the freeway berm. I know/remember this BECAUSE I looked at my timestamps, I took pictures of Jeff's handy work on the baseboards around the stairs at 3:57pm, then wiped down counters, then failed to call 911 at 3:59pm, RAN to the cul de sac neighbor (cuz the fire was really more in THEIR backyard at first), no answer, called Jeff while running to the OTHER neighbor Fuerst & told Jeff to call 911, no answer @ neighbor, ran inside to grab my laptop & important papers box (we keep it handy) but cats ran to basement . I was attempting to go across street to get Abby when the fire took off again and smoke flared up and I could no longer see or breathe, at that exact moment fire trucks rolled in and blocked the road from my drive. the wind shifted again for a moment and I could see my backyard… so I took that photo above w/ smoke… at 4:01pm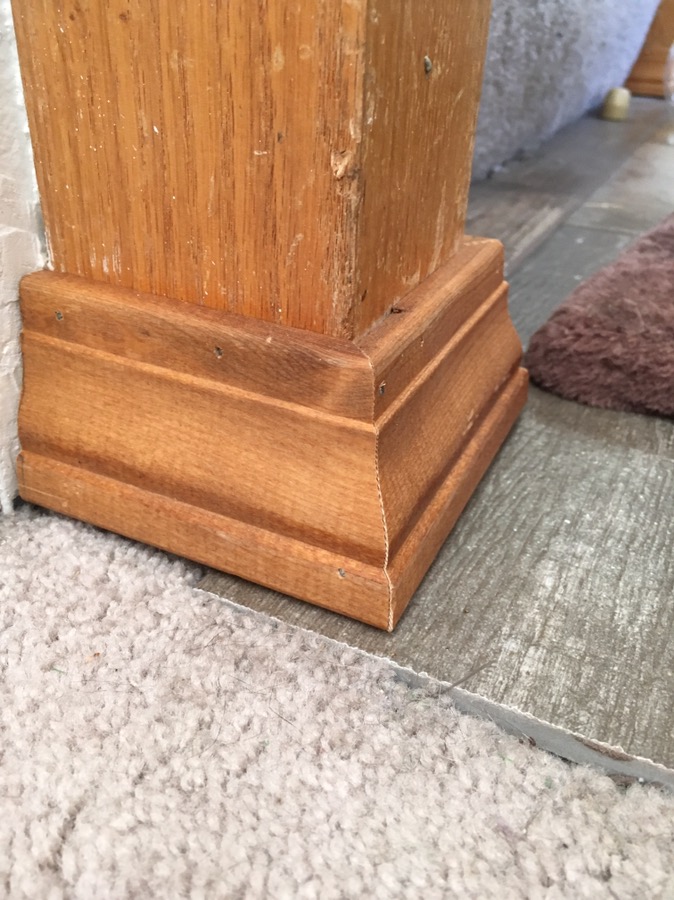 I took this at 3:57pm
THAT… is how fast our house could've gone up in smoke today if SOMEONE ELSE hadn't called 911
DEAR ABBY… I LOVE YOU, I TRIED TO GET TO YOU. The firemen assured me they'd go check on and your house, THAT is the ONLY reason I left. They said their rescue truck was coming but I told them I'd go to urgent care (@ my dr office anyway) up the street.
As I was pulling out, Linda Schroth pulled up to check on me an I did talked to a few other neighbors AS I was driving out to urgent care. I stopped for a moment to call Jeff and while I was coughing I told him I was going to urgent care & I did try to drive the loop back around to see the fire from another angle but there were too many fire trucks blocking all the ways back… and I WAS GLAD! I had an overwhelming and heartwarming response from our Beverly Hills FAMILY. Thanks ya'll
This too shall pass… once everything is washed & the coughing stops! 🙂 It's supposed to be <50% humidity for the next 7 days….
pie stories: http://blog.scottsontherocks.com/blog/2013/12/29/i-can-cook-pie/
fire stories: http://blog.scottsontherocks.com/blog/2015/01/15/lessons-learned-about-fire/
A few days later 10/19/16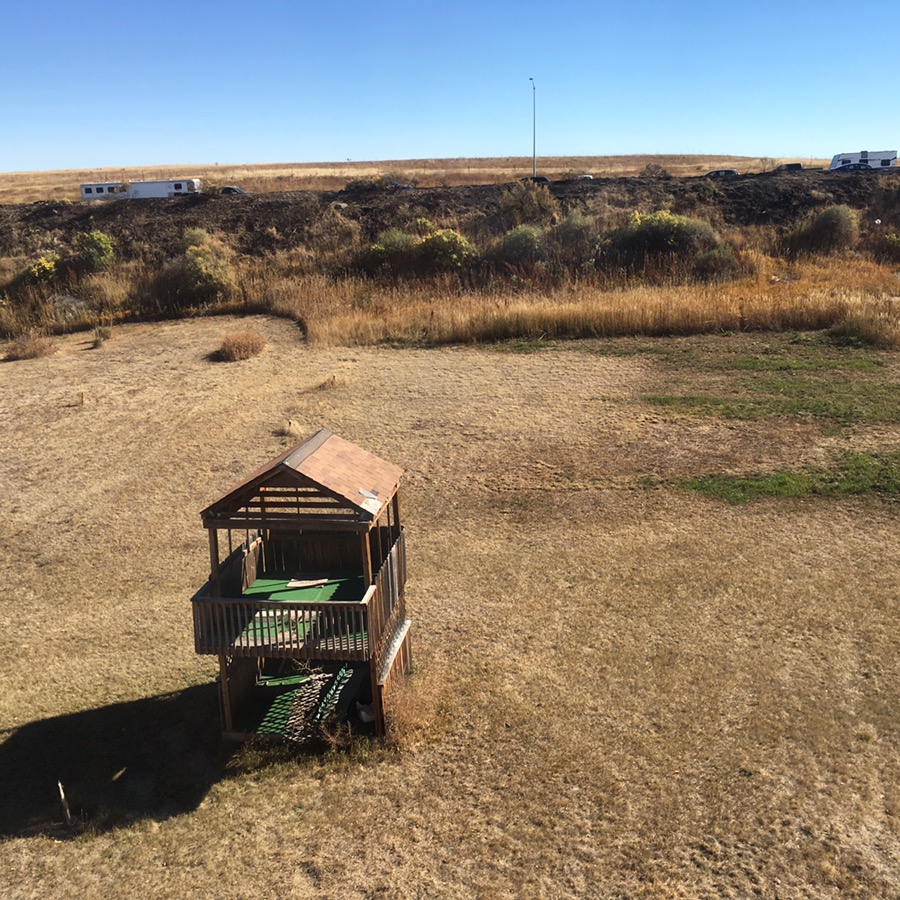 I'm still wheezing & sneezing out soot but I have a nebulizer & a course of steroids to hopefully keep from getting pneumonia. My throat hurts pretty bad but my voice is coming back now ;-P
AND… THE REST OF THE STORY:
today at the store I met the firemen who SAVED our homes. [note: THEY, recognized me; I was grateful because I did not recognize them 🙁 ]
Jeff is the tall blonde guy and I forget the other fireman name (sorry) NO ONE called 911, they were on their way from their "house" in Castle Rock, just the two of them, they saw the fire and diverted themselves! they just happened to have water on the truck to get going! [i had thought it was strange that there were only 2 at the time but now I know when they go to training or meetings or the store, it's just 2 guys and a truck] They said how it's like we had angels that day; that they just happened to be passing by, water on the truck, the wind shifted to let them get into it and control it, I had seen it and not been asleep and got out of the house! just one thing or one moment difference and we would be telling different stories right now. They said again how it "was like we all had angels on our shoulders that day" and I told them we did, that our neighborhood has a couple looking out for us and told them about Cody & Dalton. I happened to have DJ cards in my pocket and few of John & Roni's book flyer that I gave them. They were concerned I might get pneumonia and glad I got treated right away. they hugged on me and I had to snap a picture.
as you might imagine, fireman in the lobby attract attention and it didn't take long for us to have an audience listening in for details on our reunion. several people collected DJ cards & book fliers from me.