[pics incl] OK, NOT exactly.  Shelbi and Sadie came up here to show off her cute mermaid  & fox costumes.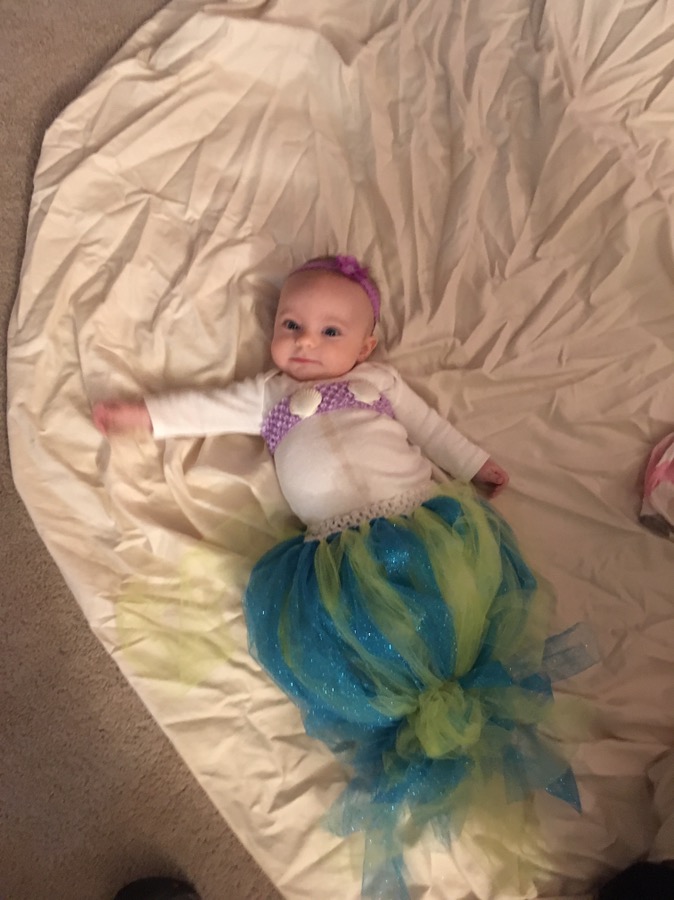 AND the big "play on words" & "I don't wanna jinx this" stuff from earlier these past couple weeks .. is… the Hetheringon's bought a house!  They closed TODAY on the house next door to Rod & Lisa! That's the house next door to, across the street from us.  Josh and Will went around to several houses to introduce him before exhaustion from the day caught up with him… or maybe that was, exhaustion caught up with his parents whom caught up with him 🙂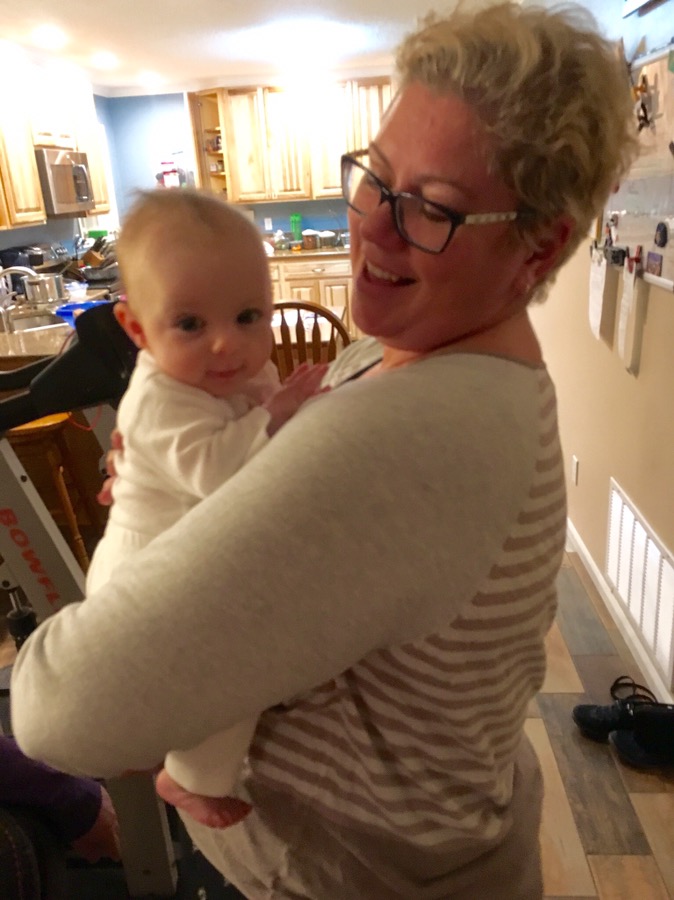 Debbie's gonna txt her mom "Look what comes with the house!"
This little stinker…. STILL likes Will best?!?  WHY?!  I fed her?  Debbie had a cool New Zealand accent she clearly found amusing, Ashley had green hair & lips… but NOOOOO….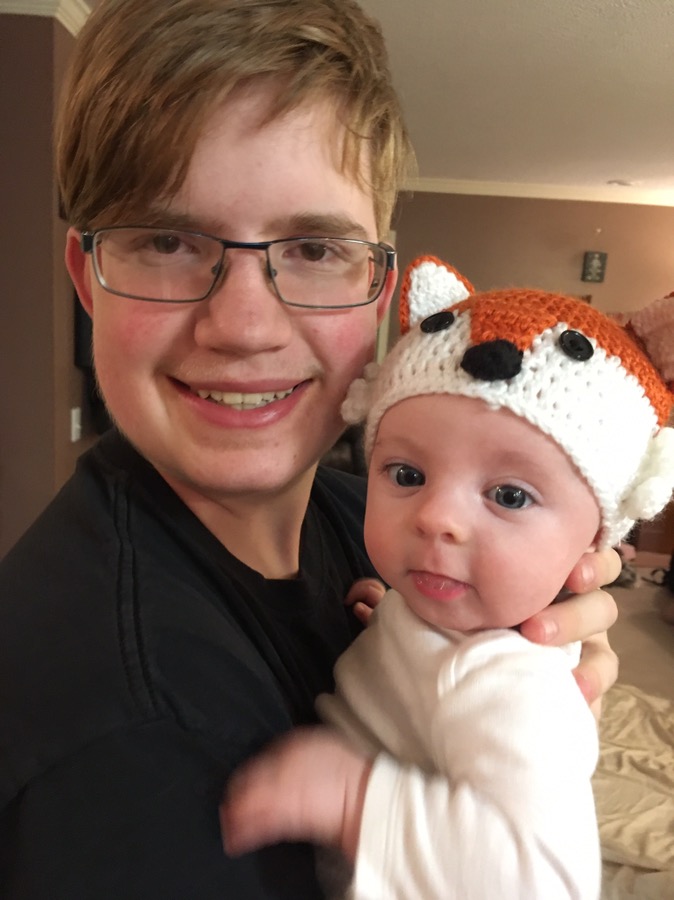 Three months old and she's rolling over?!?  Hello? what happened to some prep-time to get baby gates?
And since I guess my pic of Josh & Will didn't come out 🙁 here is one from when William was half as tall (10/31/2013)