[pics incl] Jeff's work vendors invited William to join them in their stadium suite at the Broncos game today. William didn't know it also included special passes to go down into the tunnel where the team enters/exits. He has previously golfed with these guys a few times so when he was invited by name to attend he certainly appreciated being considered!
When I got up this morning, Peanut & I watched the sunrise… wonder if it means anything? It was a lot more vibrant about 5 minutes sooner but sometimes you just gotta leave the devices alone and watch it with your own eyes.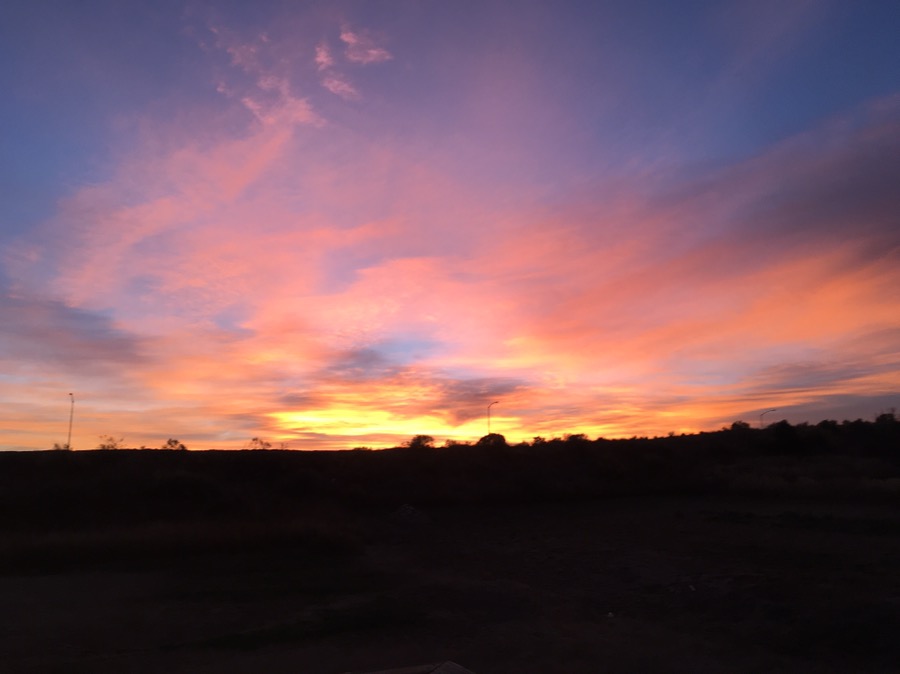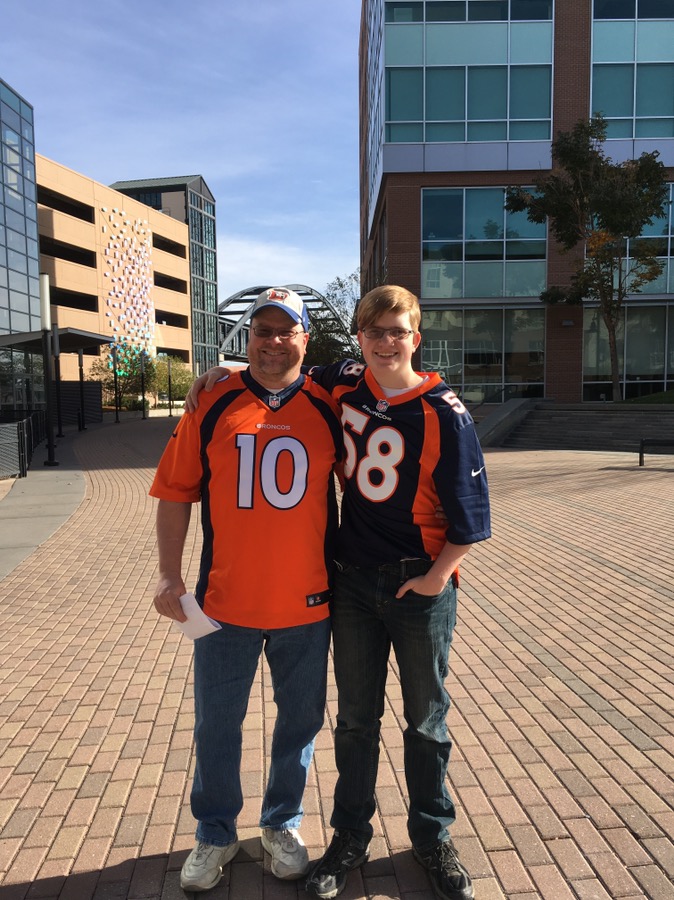 He needed a new jersey because he grew out of his 🙂 I kinda thought #58 was appropriate considering the history [see more about Von Millee's charity: http://blog.scottsontherocks.com/blog/2016/06/22/vons-visions/] As I dropped them off at them literail, I realized I had forgotten to snap the picture at home before we left. They obliged my crazy, "wait" leaving the truck right there with Claudia in it, while I ran around it and ordered them to SMILE!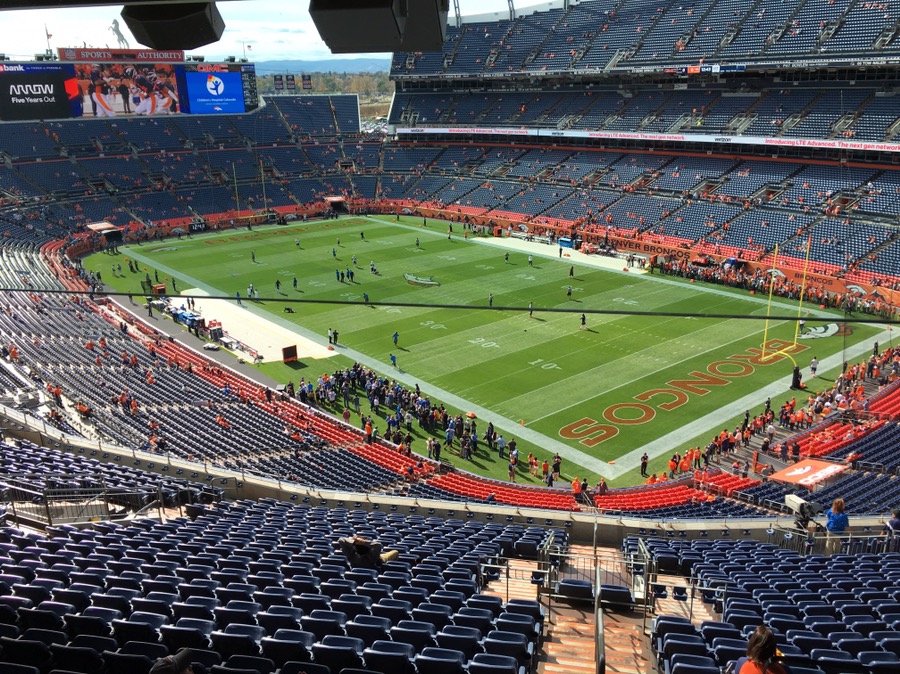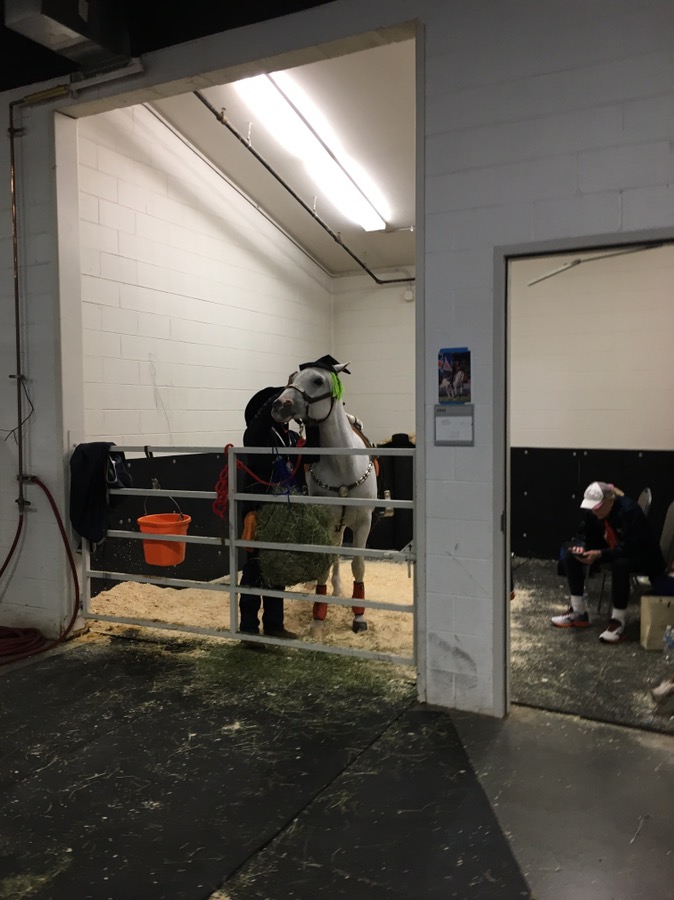 They are txt'ing me these photos prior to kickoff. This is Thunder. After dropping off Claudia at home, I went to pick up Josh while his parents are "rearranging some furniture!" ha! (ask me again tomorrow…) Josh thought I was rescuing him from such treacherous work but he's been a sport and brought in my cast iron from the camper I cannot lift 🙂 He & I are hanging out at the park having a nice lunch now discussing whether the Broncos will win. Neither of us… really keep up … so that was a very short conversation. I know William and Jeff will have A LOT more to say about the game today.