[pics incl] Remember, we've been camping but we do NOT have a vehicle to get the camper back home. Our neighbor, Tim, to the rescue!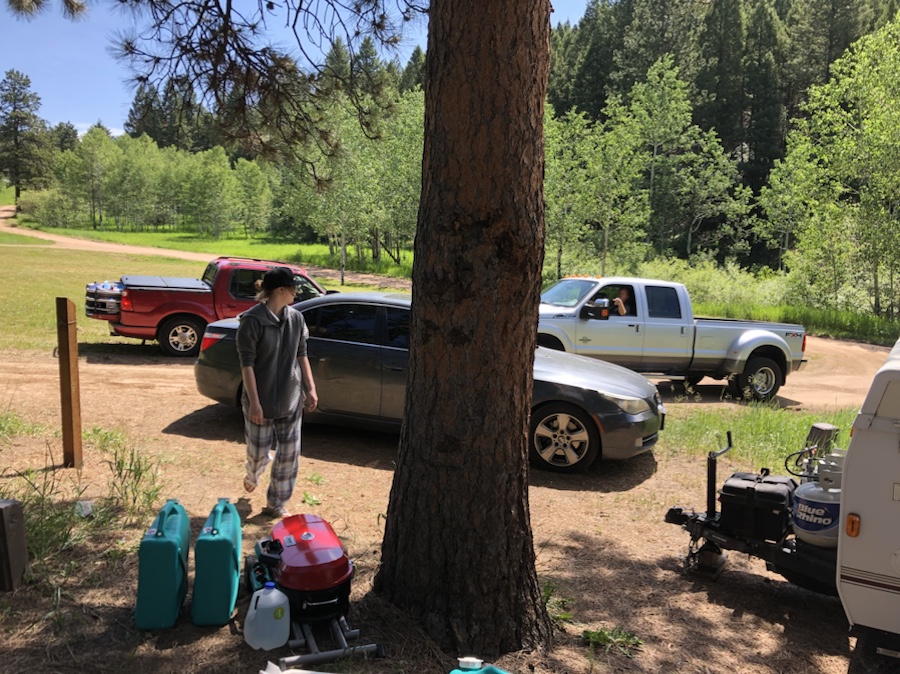 …and yesterday, William, Cloud & I decito meet Jeff down in town for lunch. However, we only had William's Jeep. I've only been in it a couple times and I get super carsick…. throw in a very bumpy manual transmission ride and it was a real discussion over whether I was gonna get in it! Turns out, William is an excellent driver and the Jeep loves me HAHAHAHA [but just in case… we all took a BEFORE photo]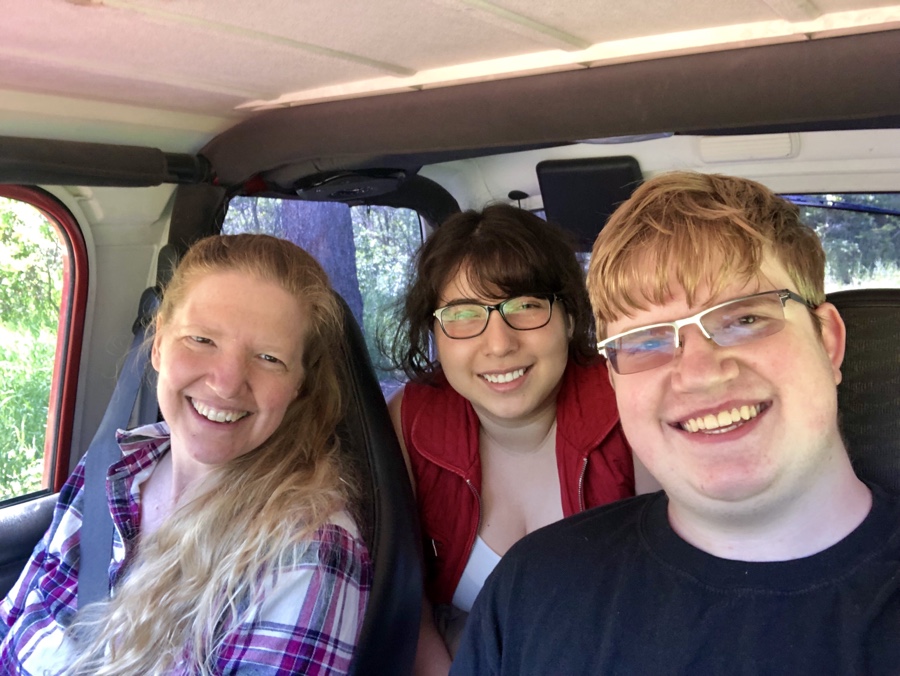 [NOTE UPDATE : a few days later I had another discussion over whether or not I wanted to get in the Jeep on a 75mph interstate HAHAHAHA]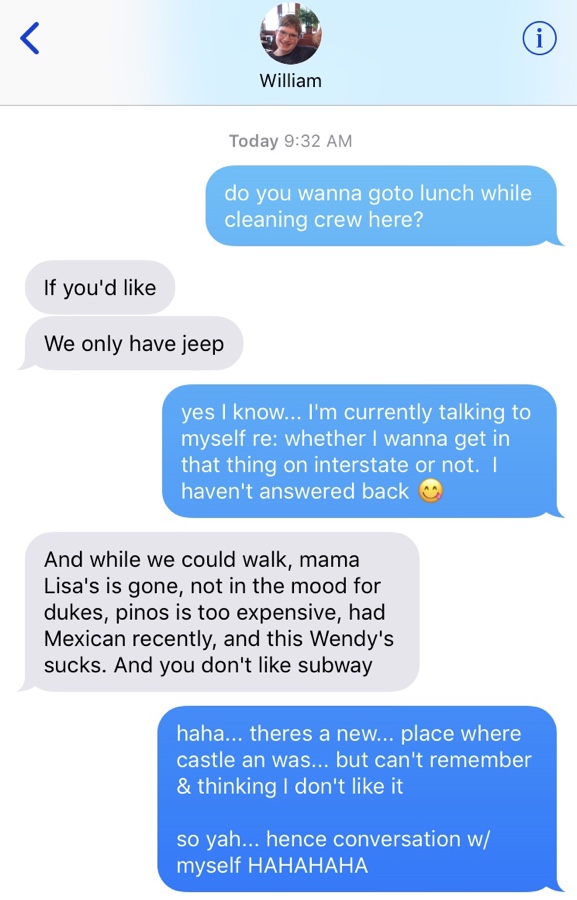 It all wotk d out, we made it to lunch.