[pics incl] Scotty and Jacque are in CO and we drove up to Granby. This is the view just past Loveland Pass.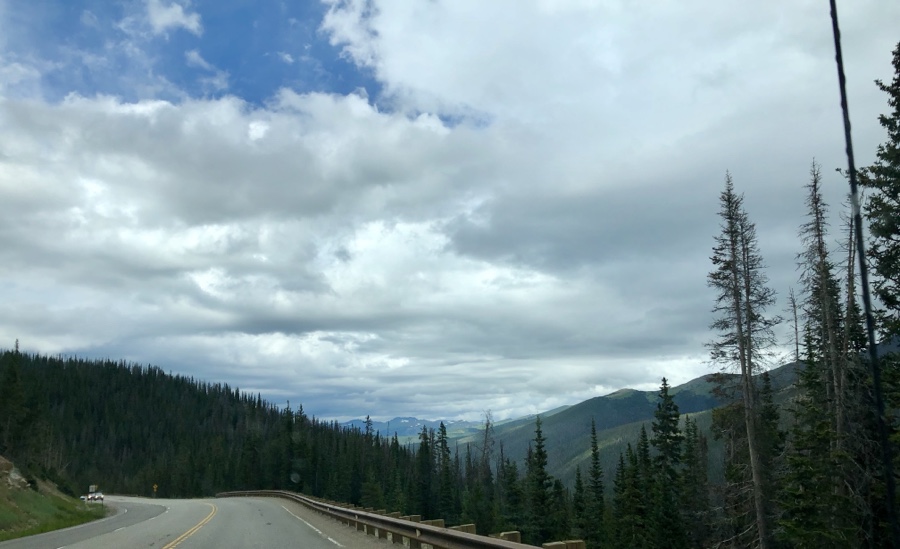 It started sprinkling & raining harder as we pulled into the condo.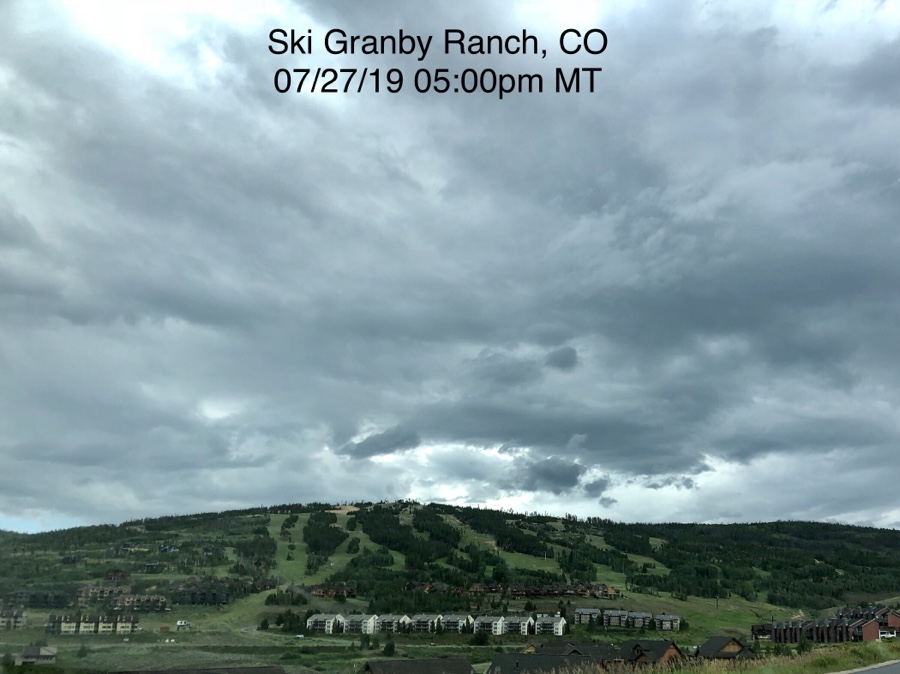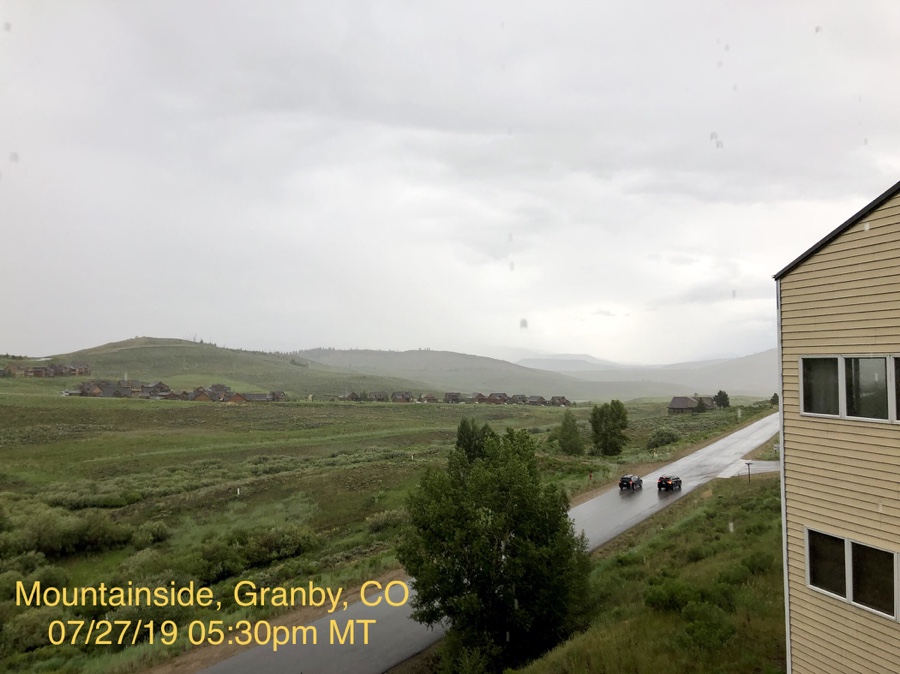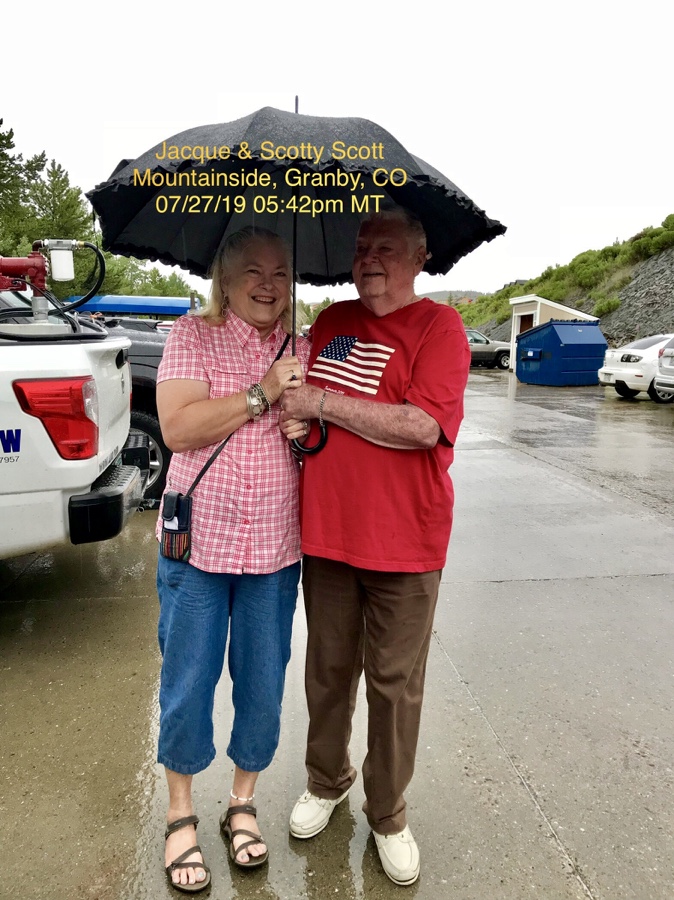 an hour later it was gorgeous!
FYI… I'll try to remember to be consistent on txt placement… and if possible, put the G… in Granby… directly underneath the gazebo at the top of the foothill directly on front of me. If you've been here, it's the one w/ the parking lot and crosswalk BEFORE you get to the ski area when you are facing the ski runs (see above)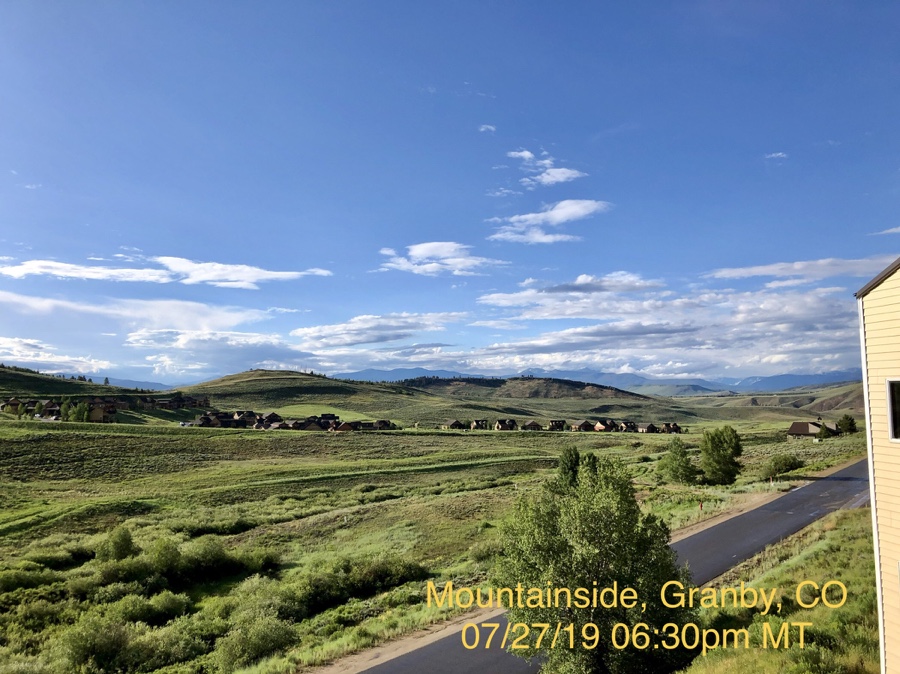 This morning, the clouds were low to begin burning off.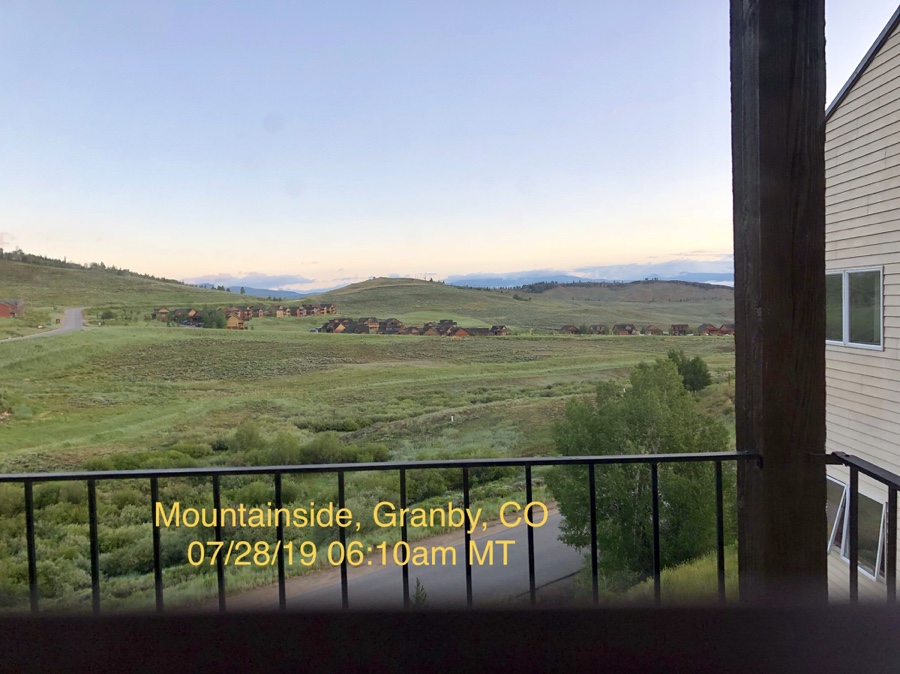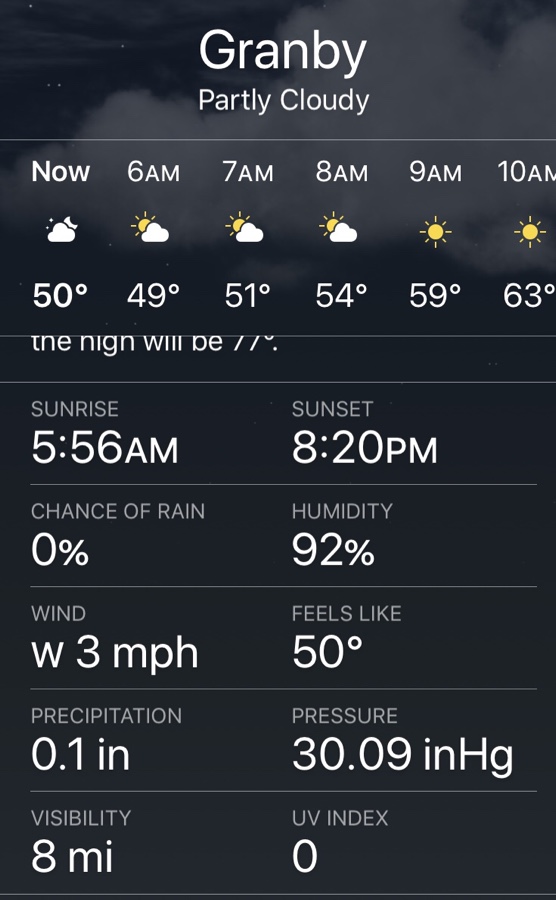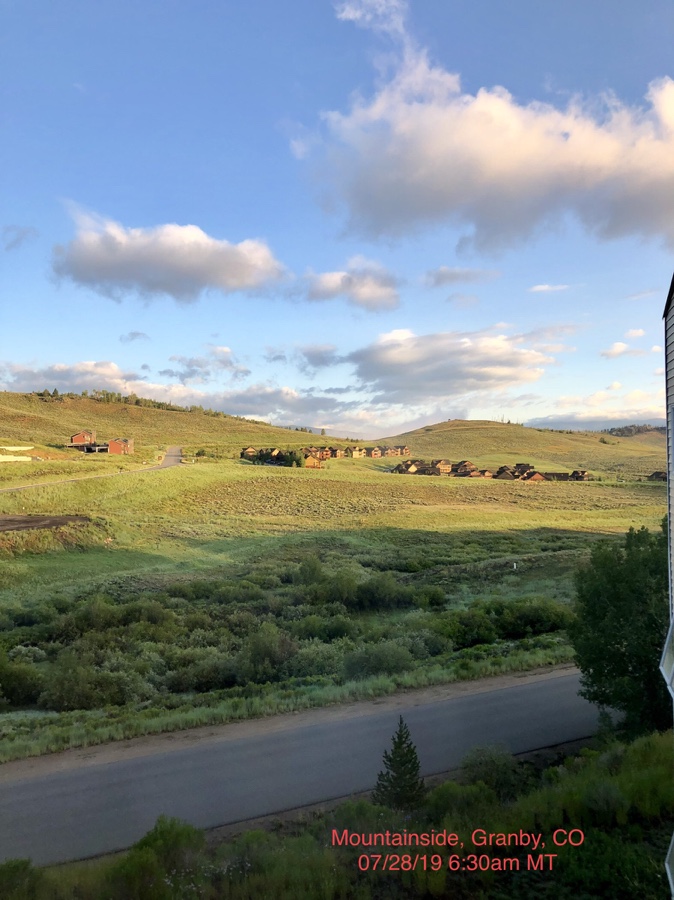 It's still pretty hazy this morning.