[pics incl] Jeff and I arrived in League City and Esteban's is calling!
Since it's my parents anniversary, we decided to kill two birds (HAHAHAHA).
I txt'd Neil the plan and he asked if we wanted to wait for tomorrow ao Ashley and William can go…. ummmm… NO!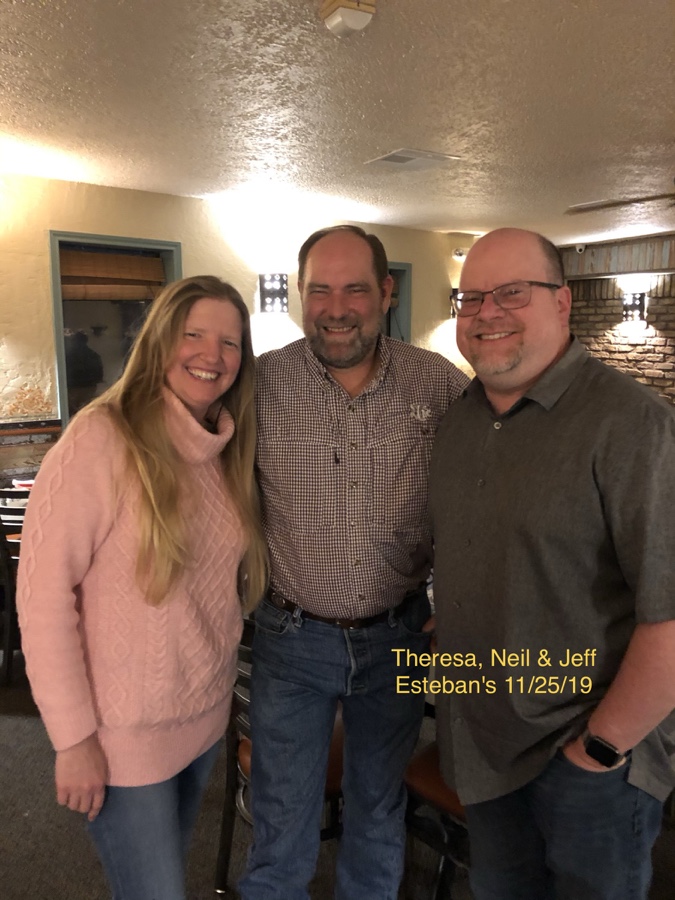 Afterwards, Jeff encouraged Hayley to "need" a Blizzard from Dairy Queen. While we were driving Hayley asked what the altitude meant on our car display… and we explained "feet above sea level". Just FYI, our house is 6450ft but the LC DQ is 0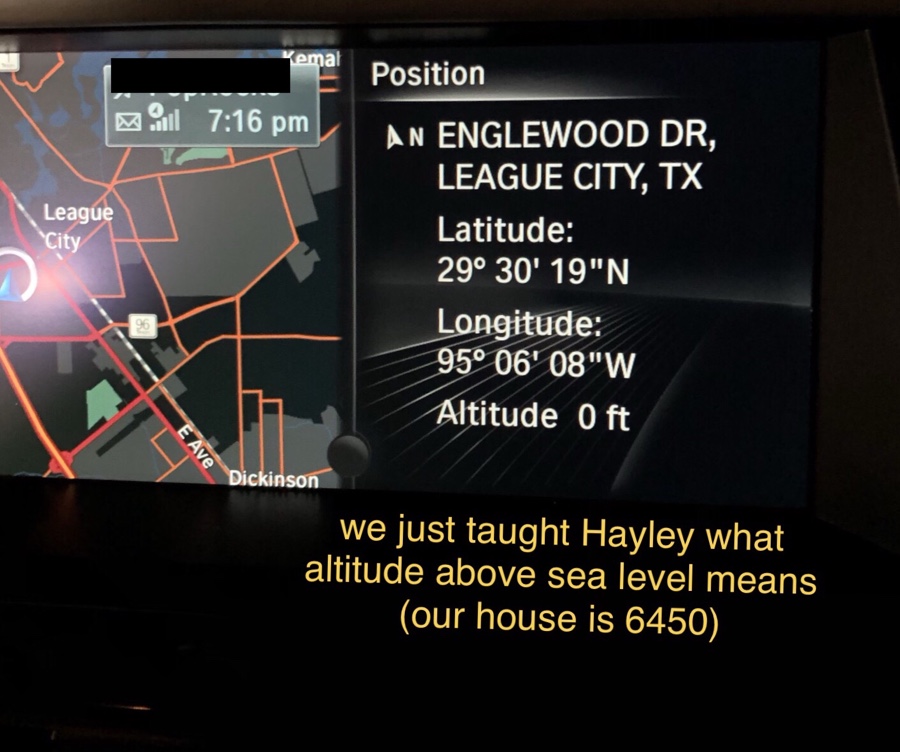 FYI… yes of course we took the kids to Esteban's for lunch the next day!