[pics incl] After all the swimming today, I needed to rest my head/neck, so I did not go ashore to The Bubbly Pool. Jeff took photos for me. He uses the "live" setting which is like a one second video. I haven't decided if I like this setting or not. It's great if you are showing photos in person and can explain😉, otherwise, it's just a still photo. It is super easy to get a still photo from a live one so that may be something I start doing?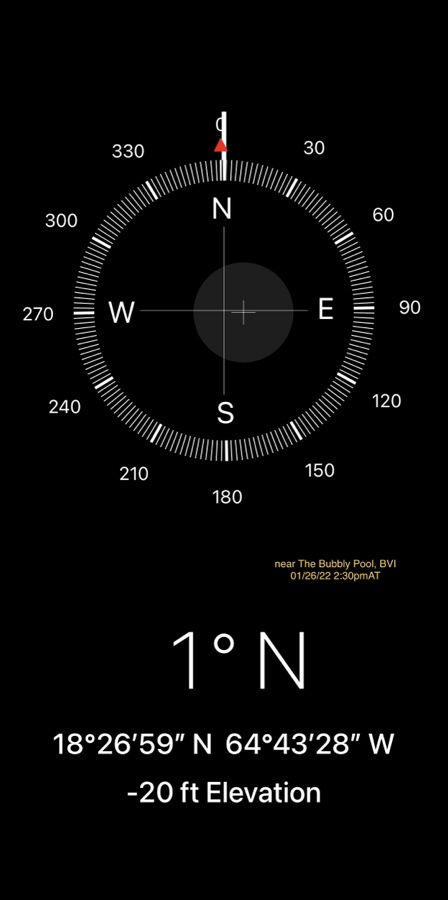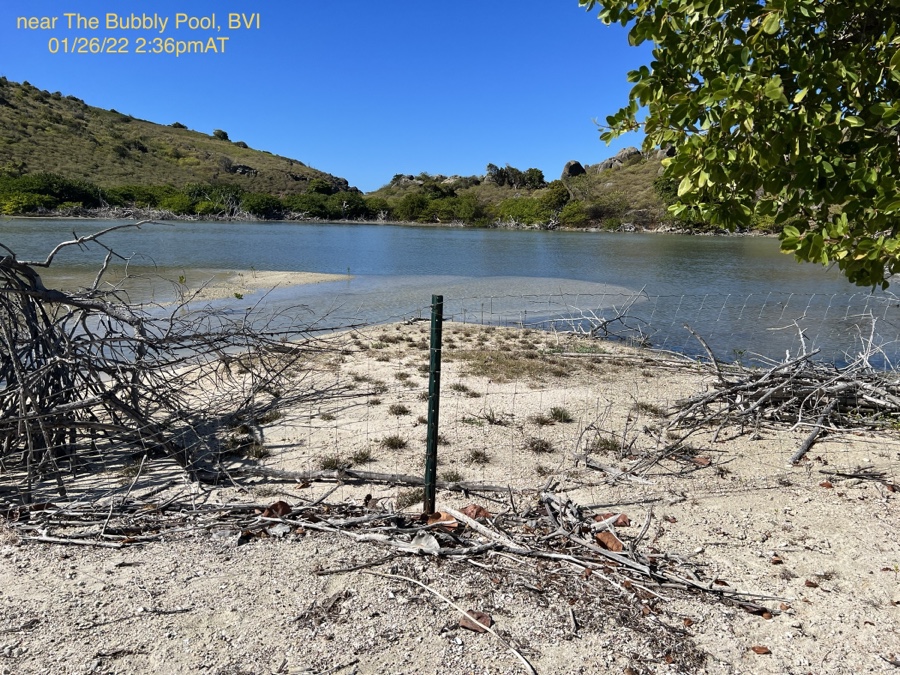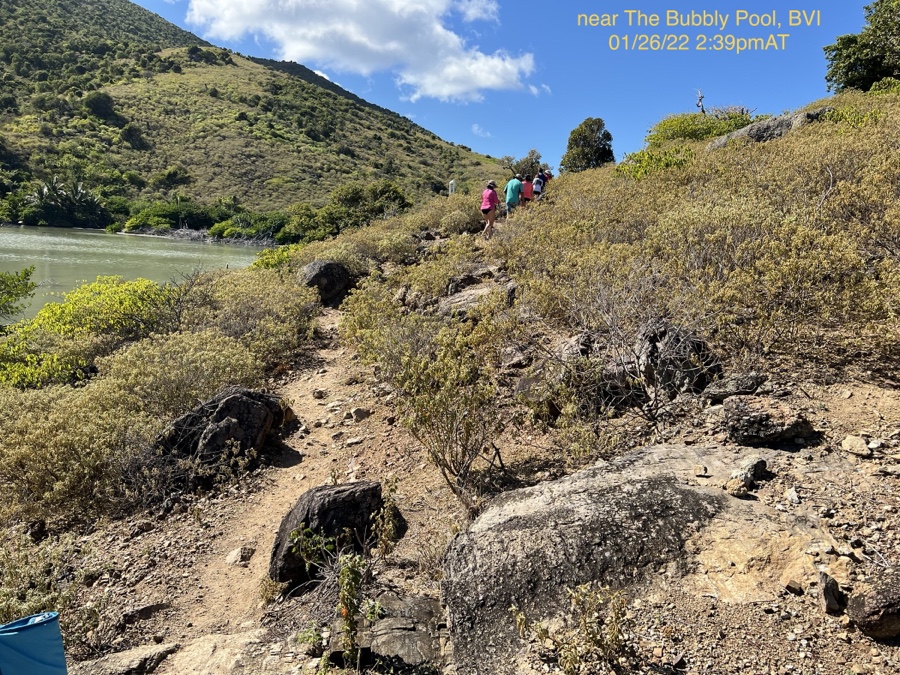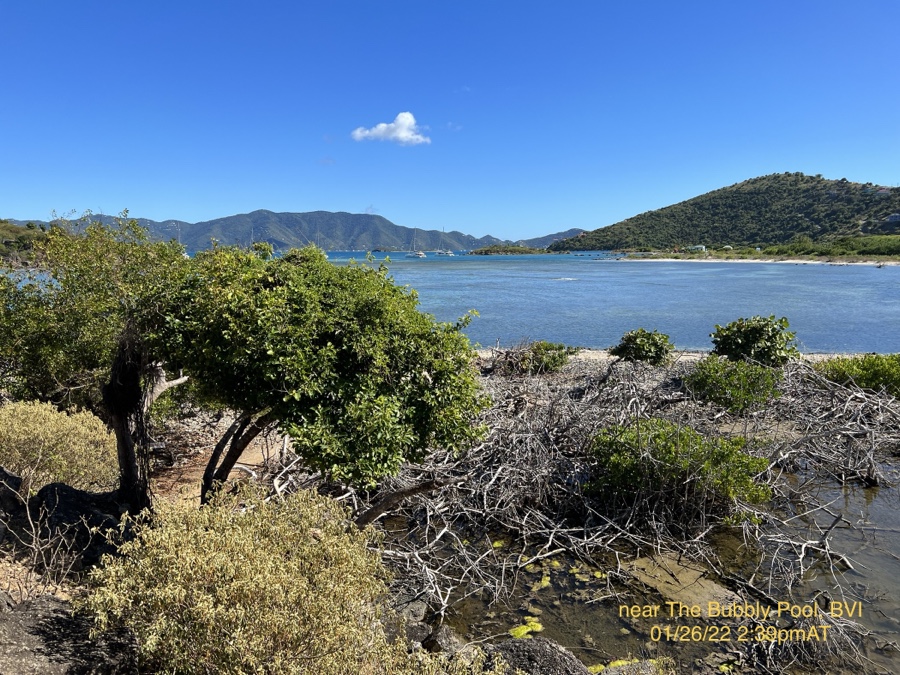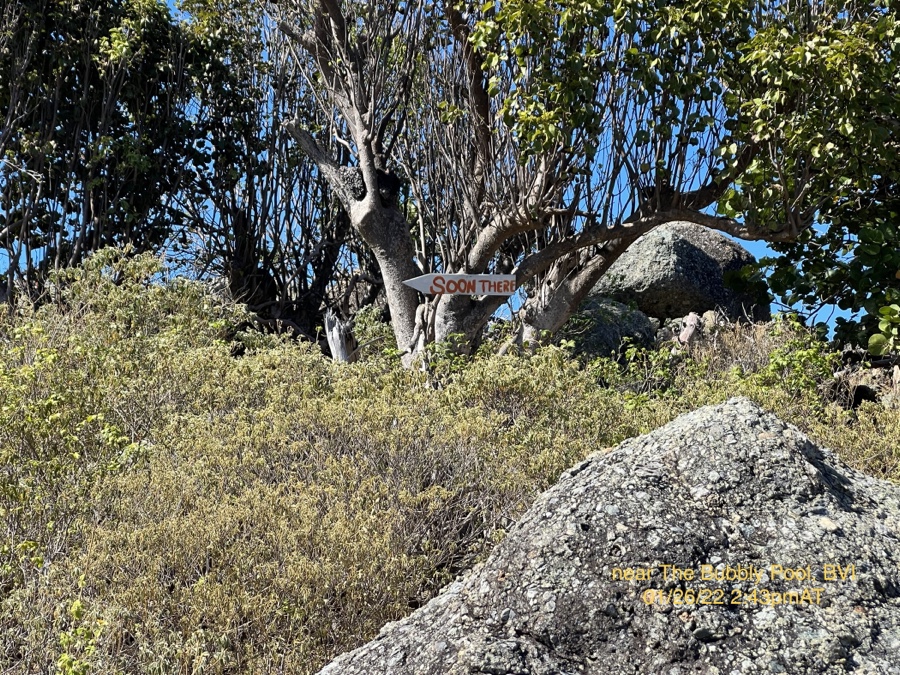 Soon there 😉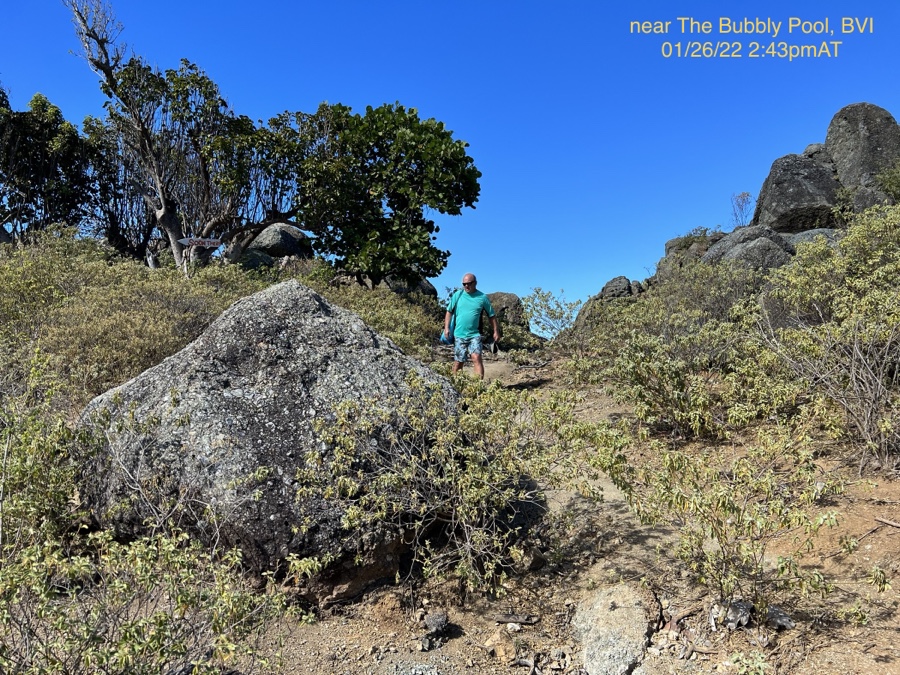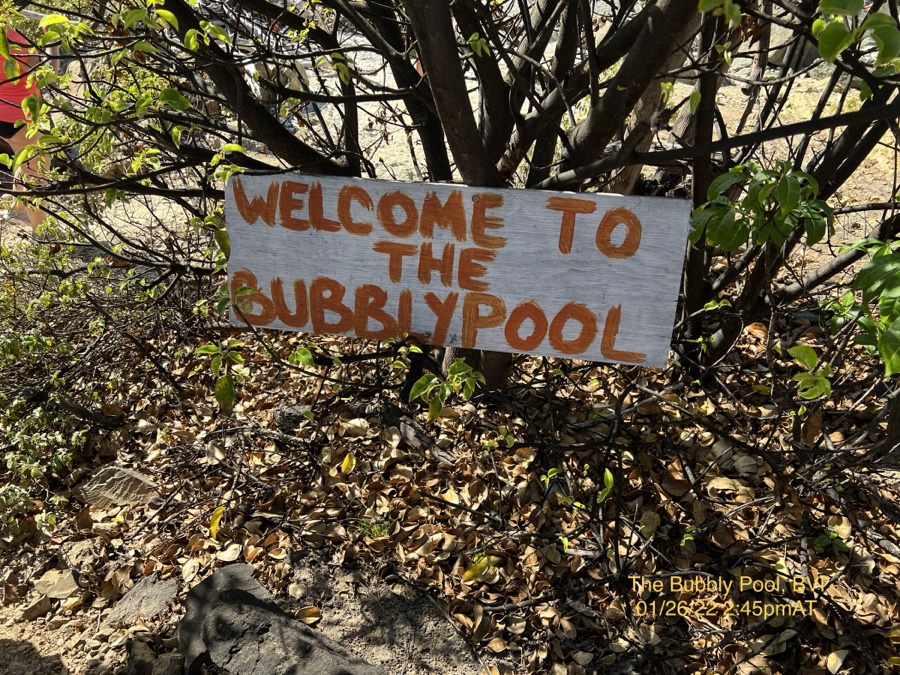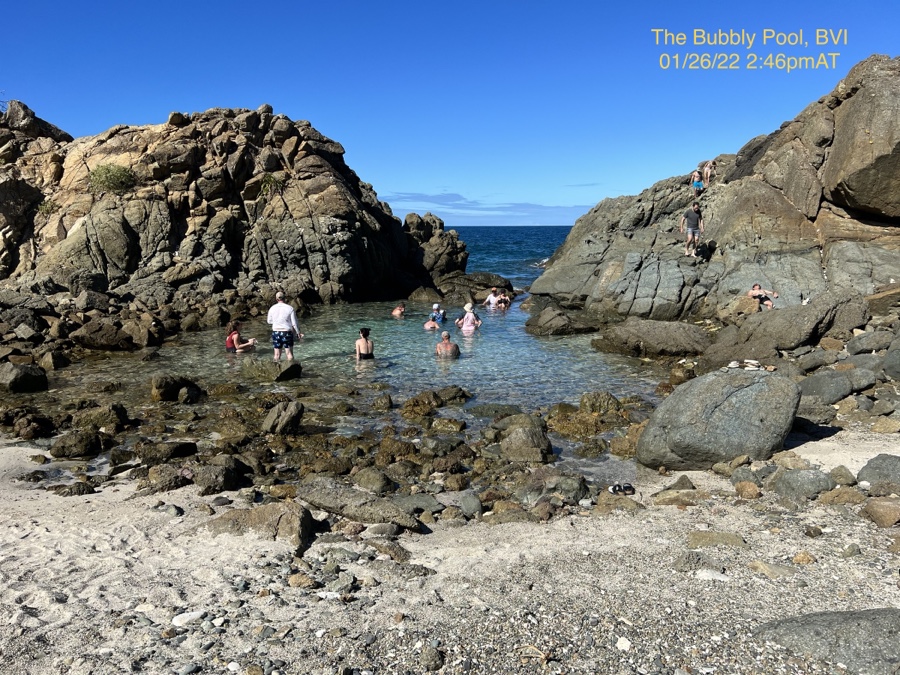 When the waves crash against the outer rocks… a burst of water shoots thru and soaks everyone.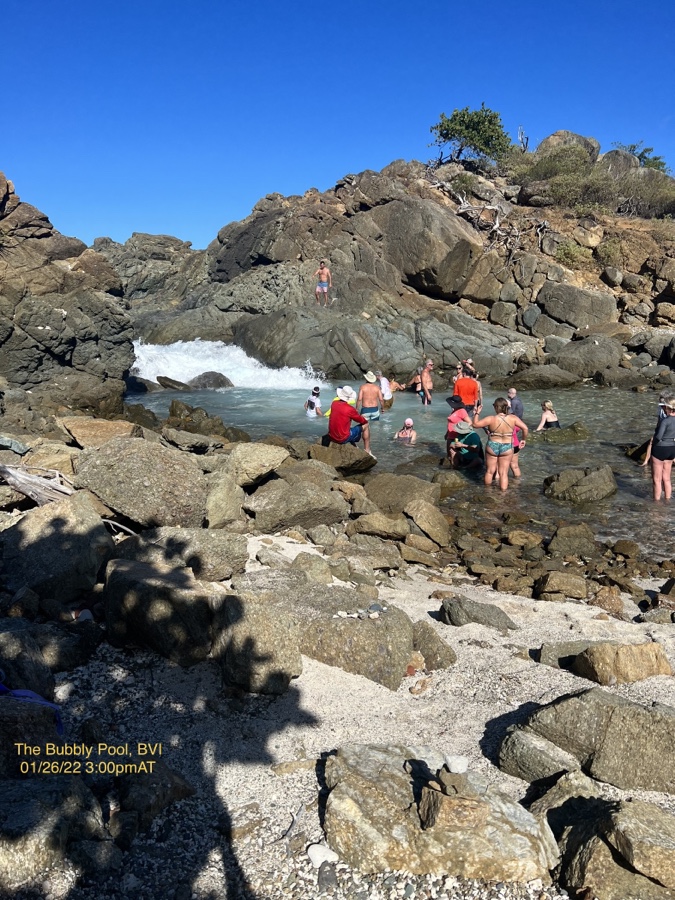 Thanks for taking photos for us!
Afterwards, Jeff was in the captain's chair for a while…. his happy place.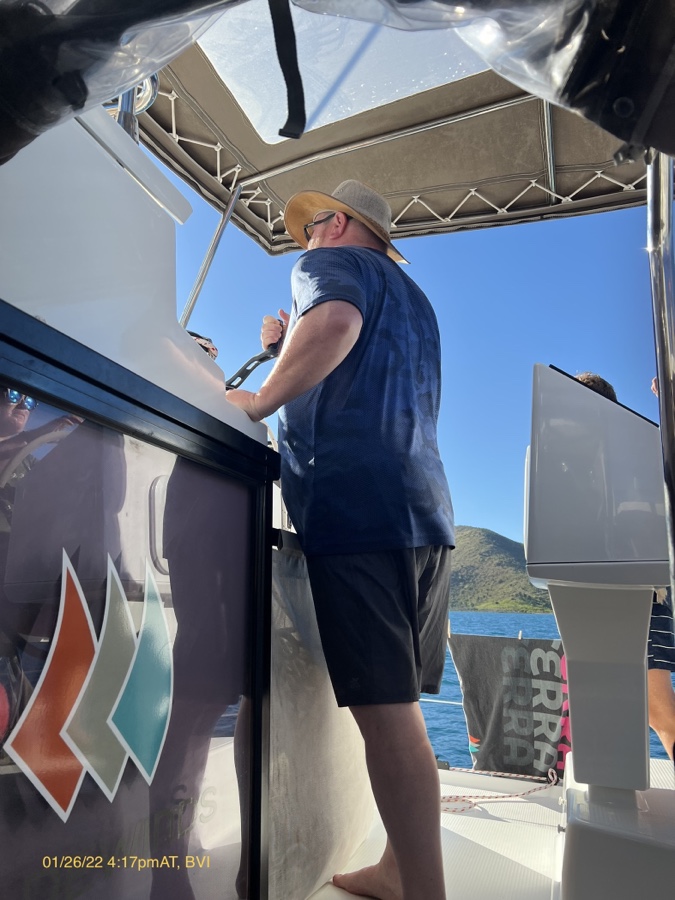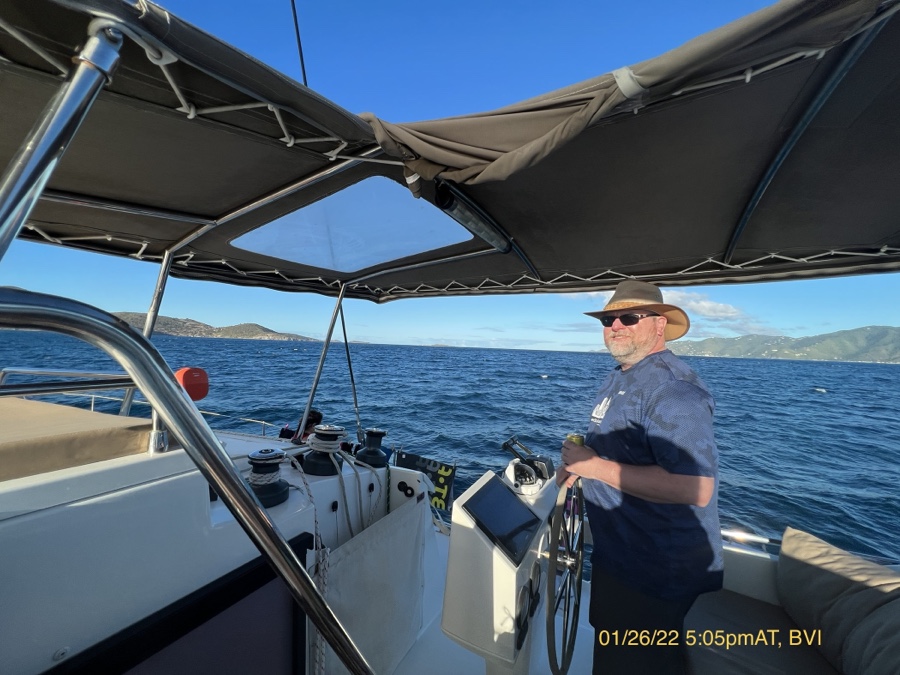 I brought him a cold drink and the captain appeared and handed him a beer, said "Now you're double parked!" and walked off.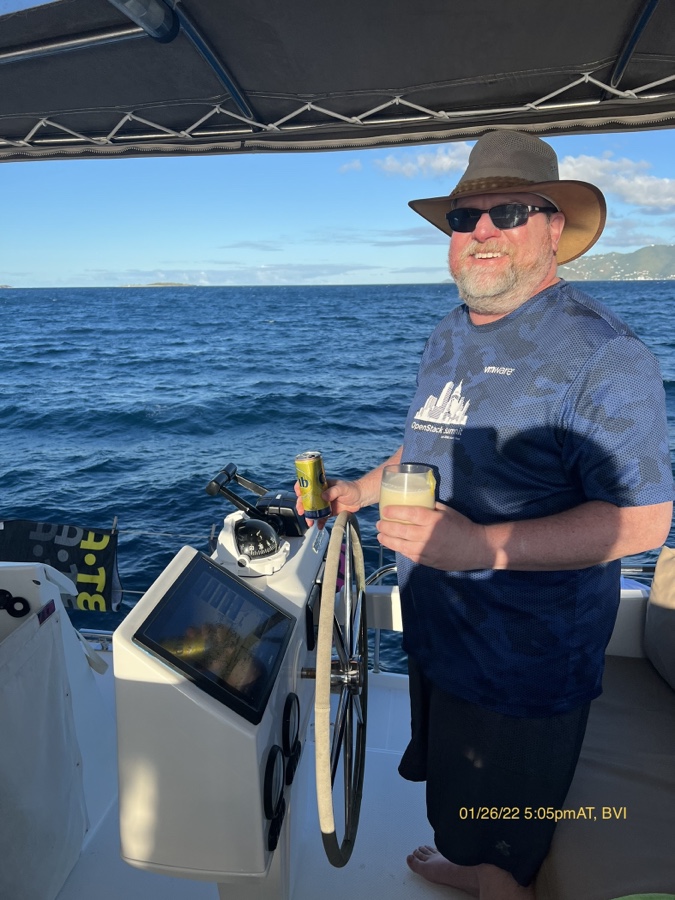 Tonight's sunset was AMAZING!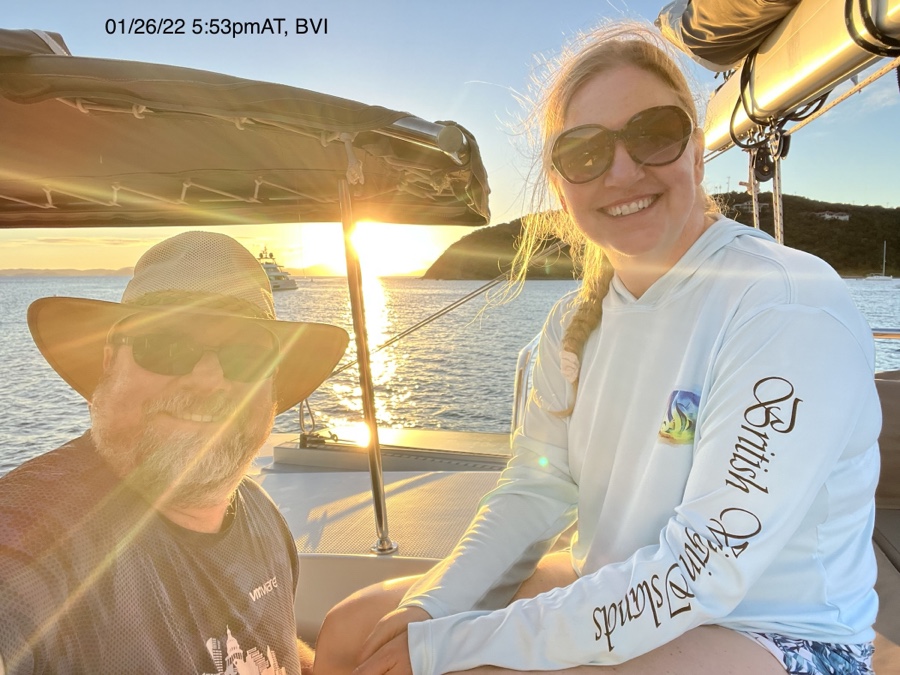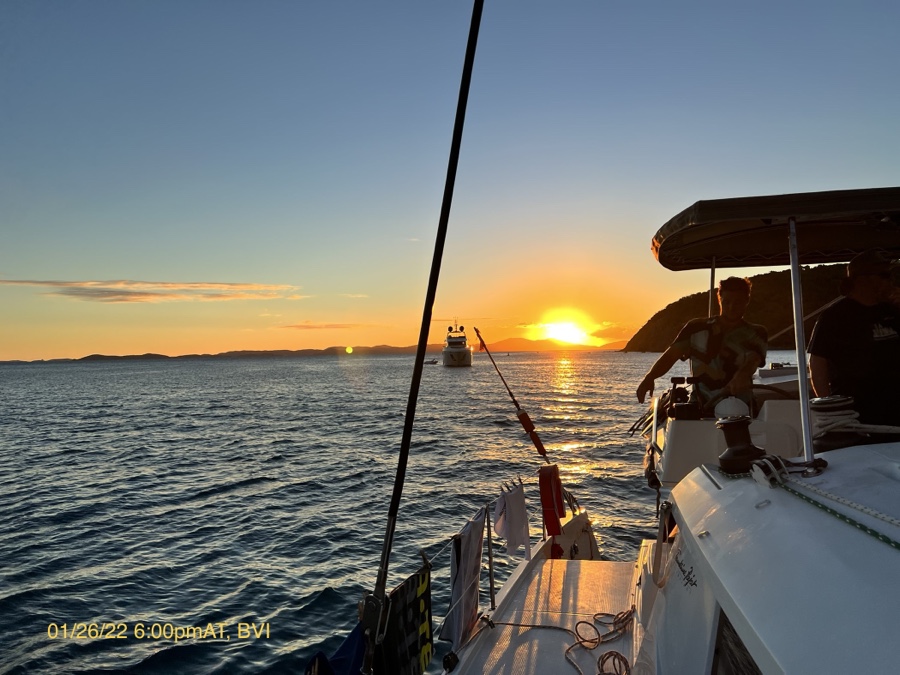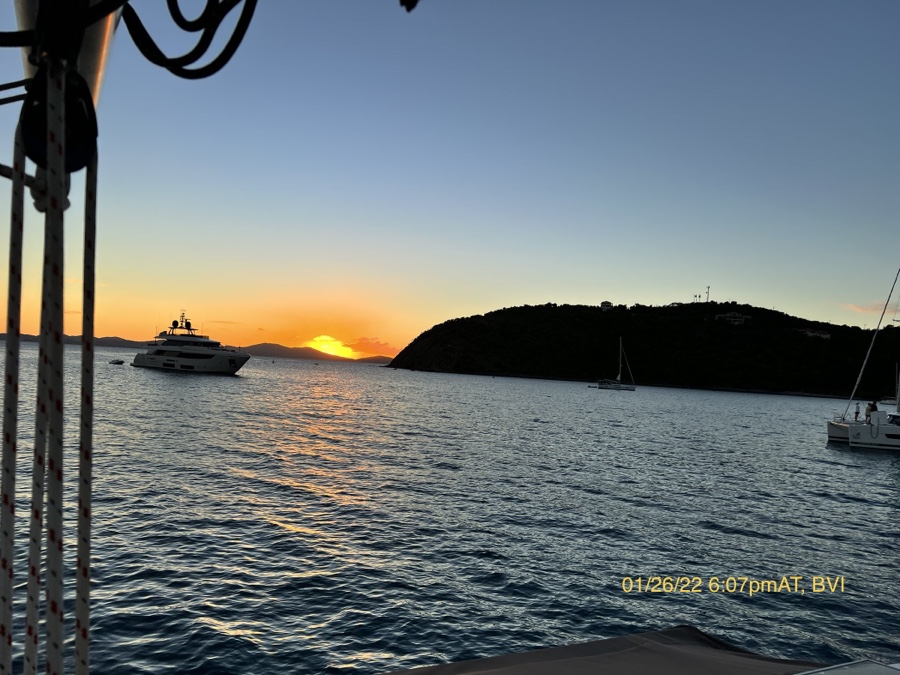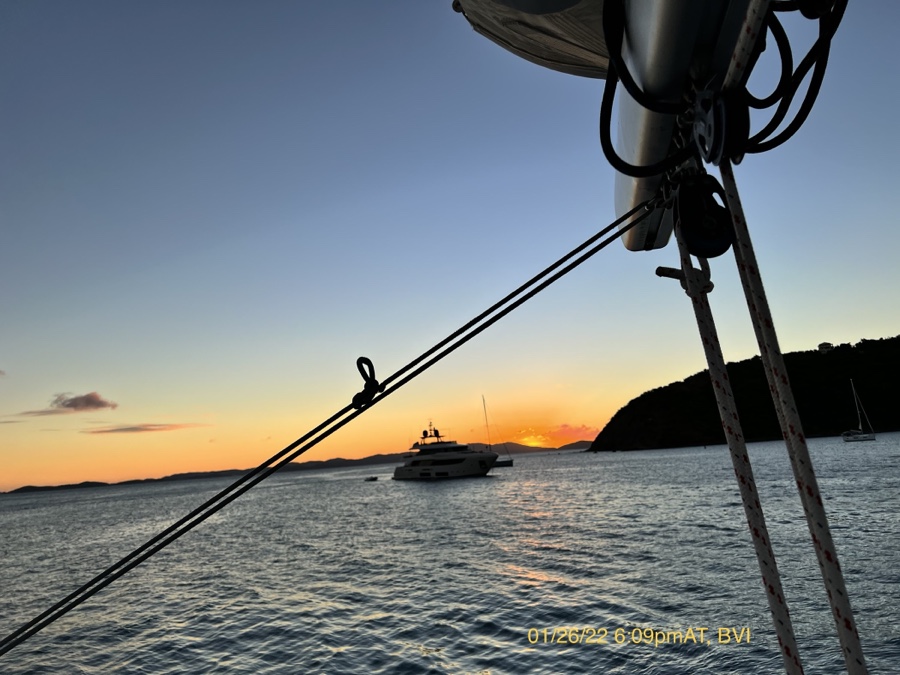 We stopped for the night.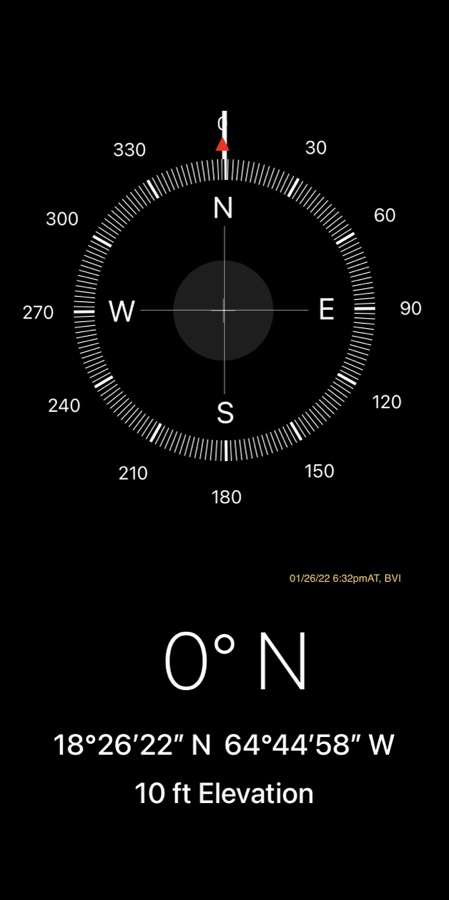 Dinner included this french onion soup and chocolate pie.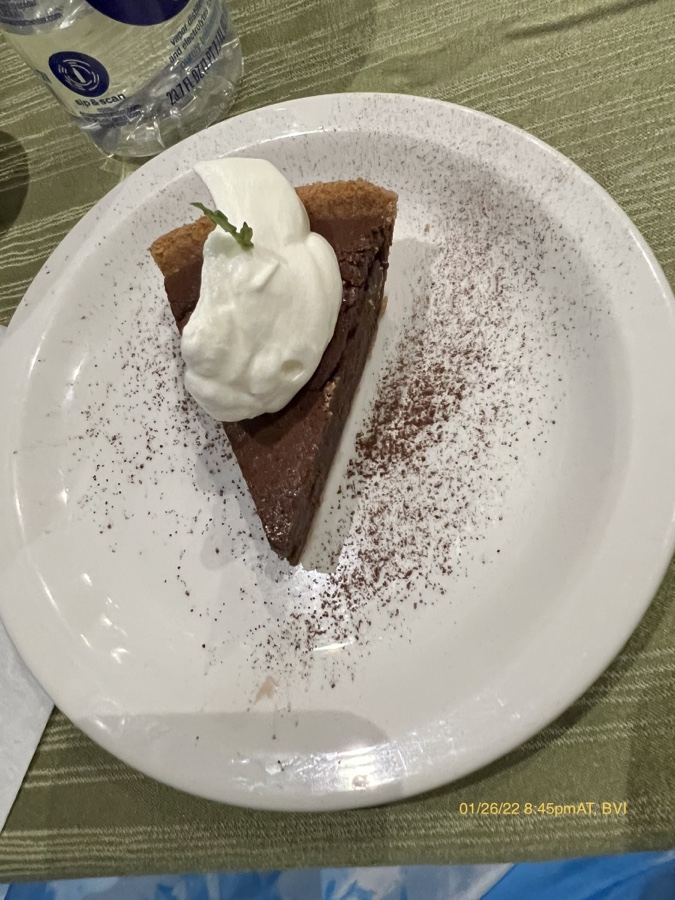 Later, the guys put a light out in the water to see if they could attract anything. I think they had fun not catching anything😉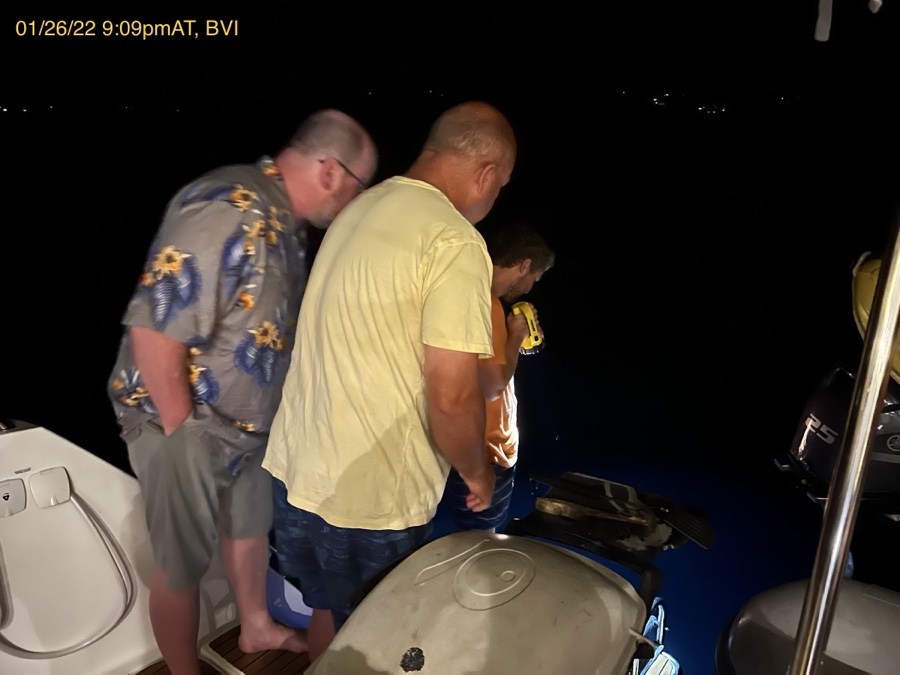 enjoy!