[pics incl] We spent a good part of 01/27/22 sailing and snorkeling. The sunrise and sunset were gorgeous again.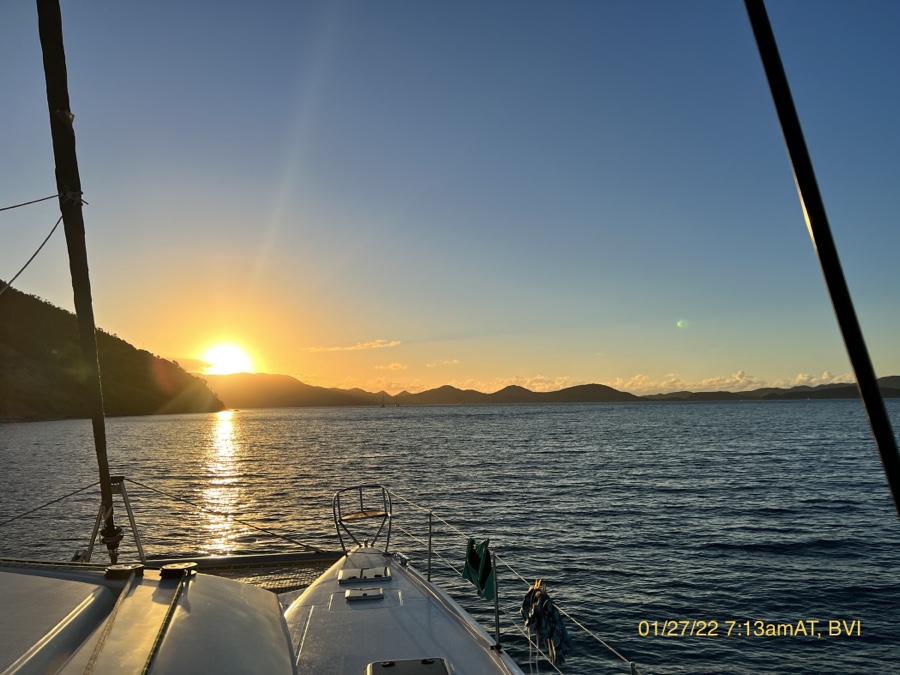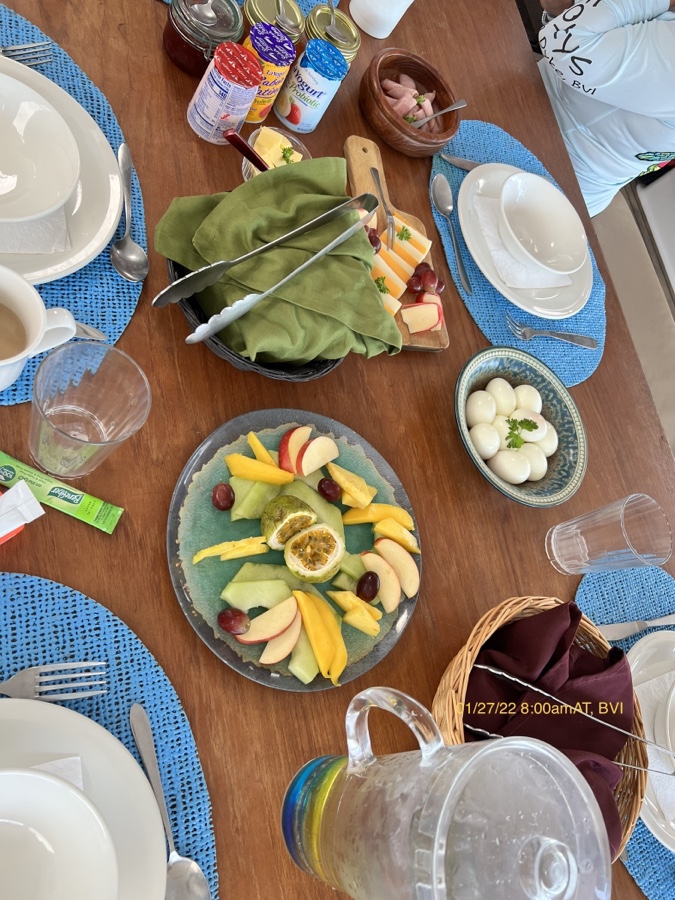 Jeff enjoyed being in the captains chair again!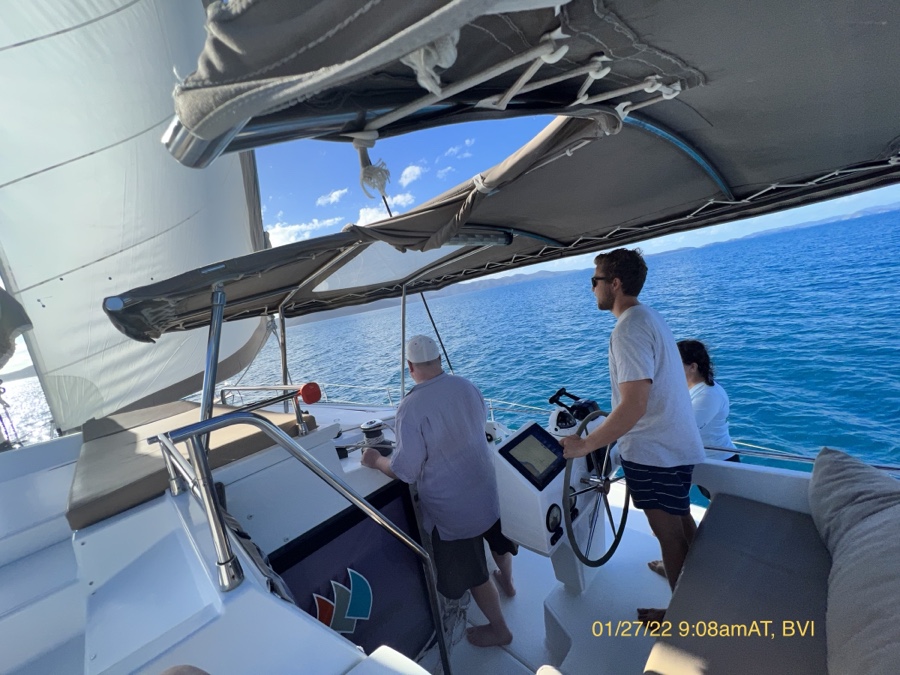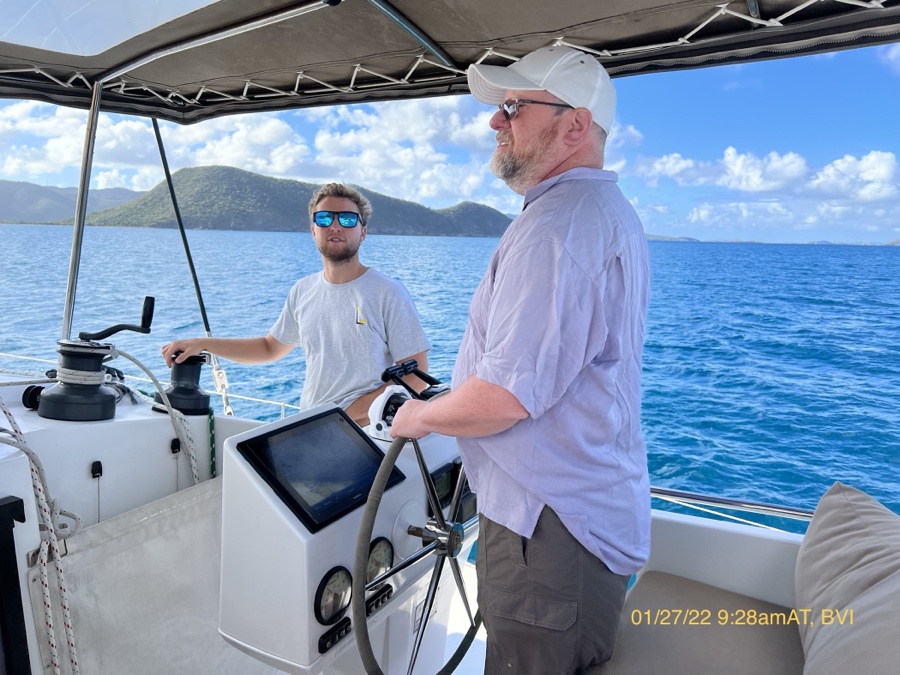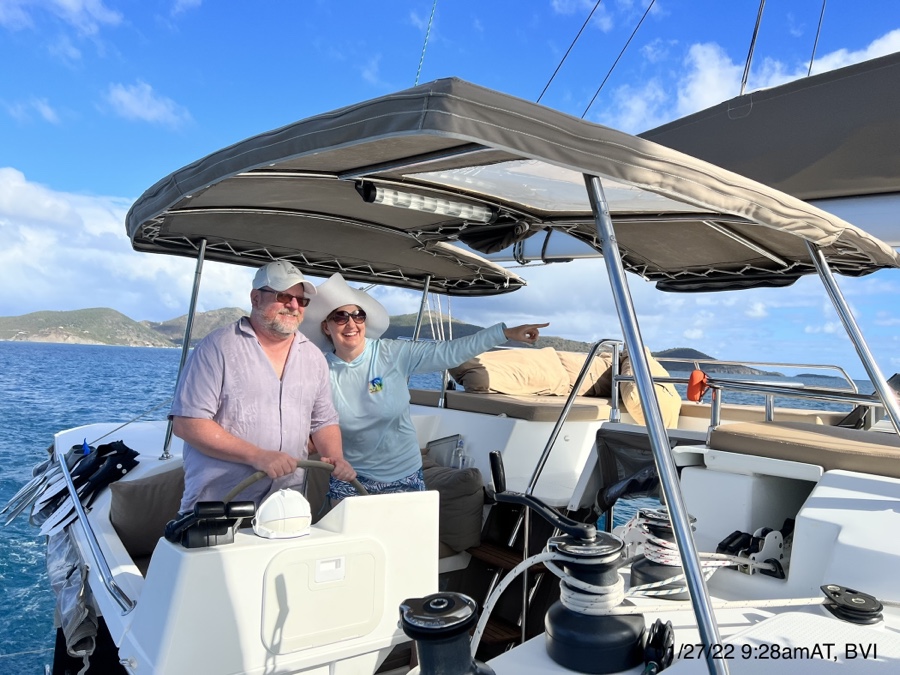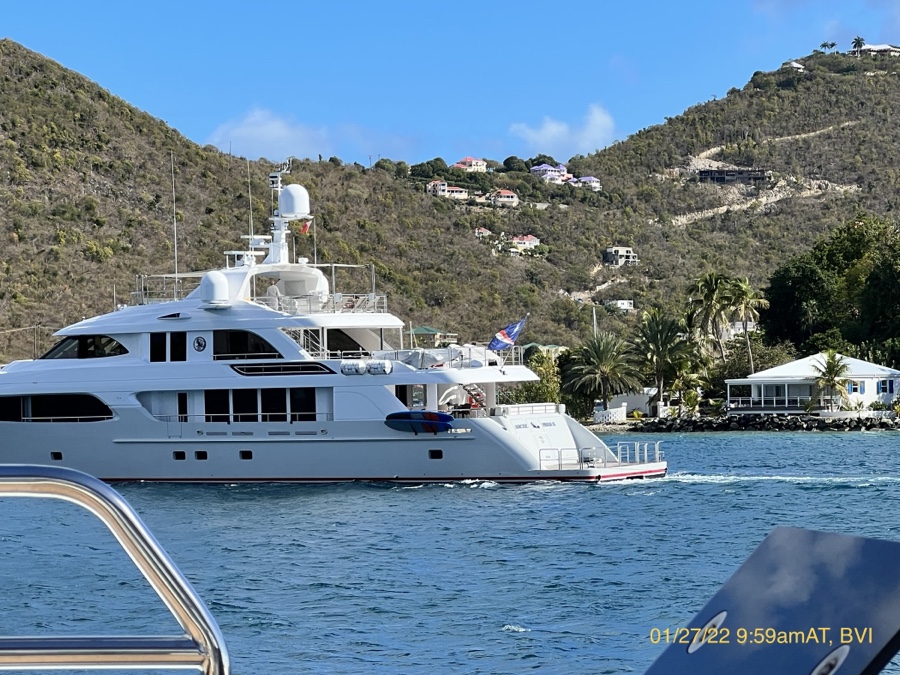 I took my phone with me snorkeling but learned a lesson… you have to make sure ALL THE AIR is out of the bag or it causes distortions. I followed some giant (and baby) sea turtles for a good while but all of the photos & videos are blurry. They were about 35′ down and I had even figured out how to dive down a few feet… sigh. Here's one of the "better" blurry ones where you can at least tell its a turtle.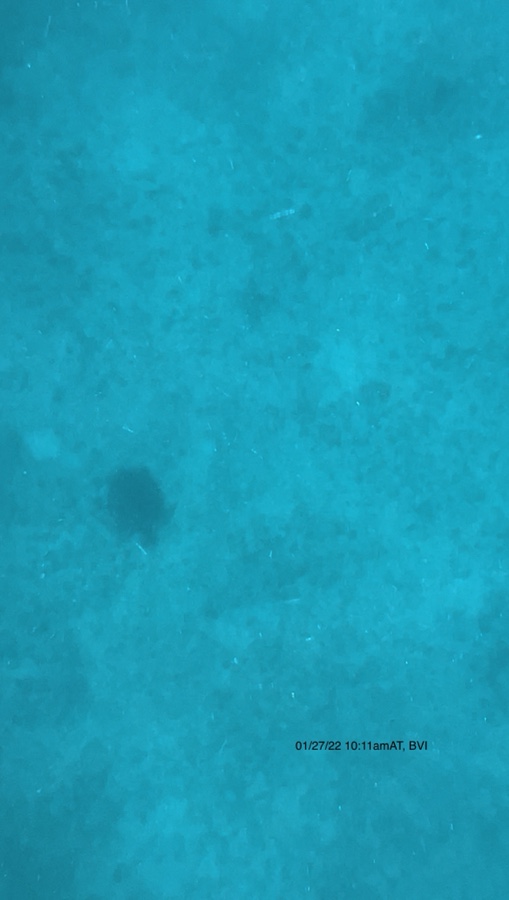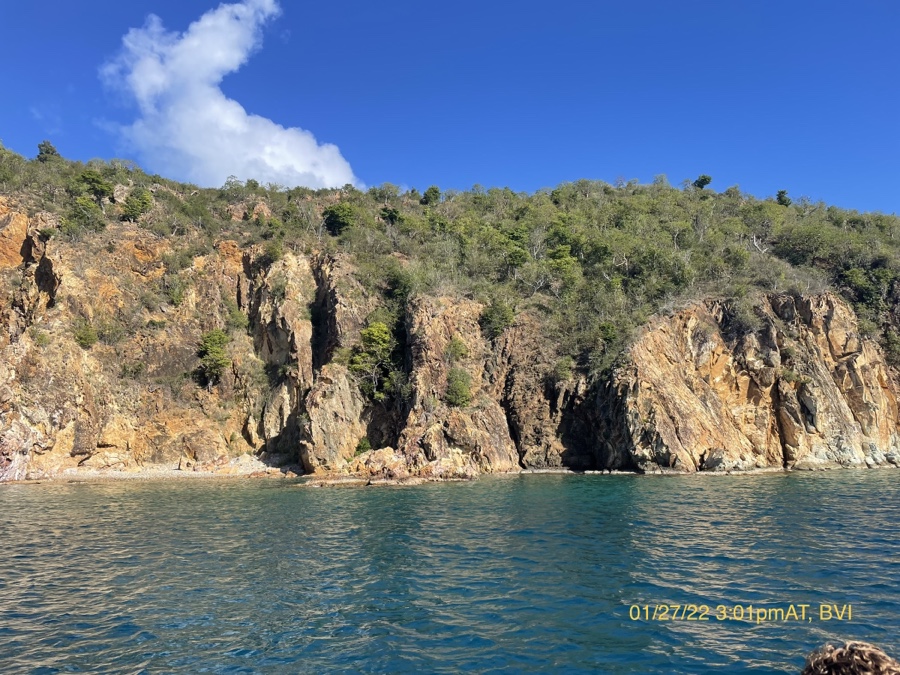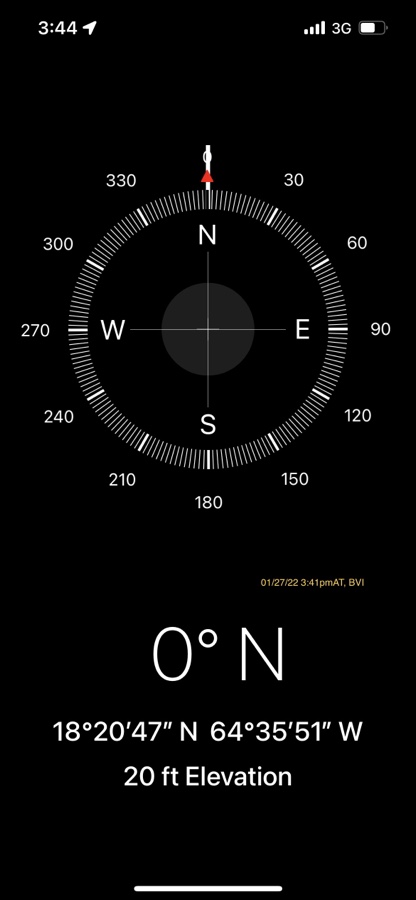 we stopped for the evening and had a late snack on the flybridge.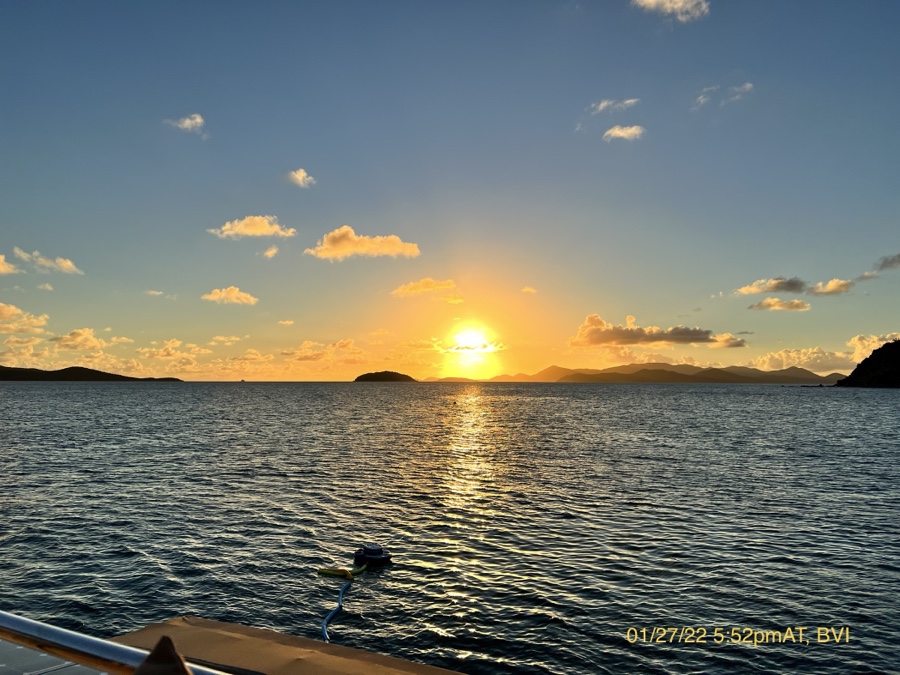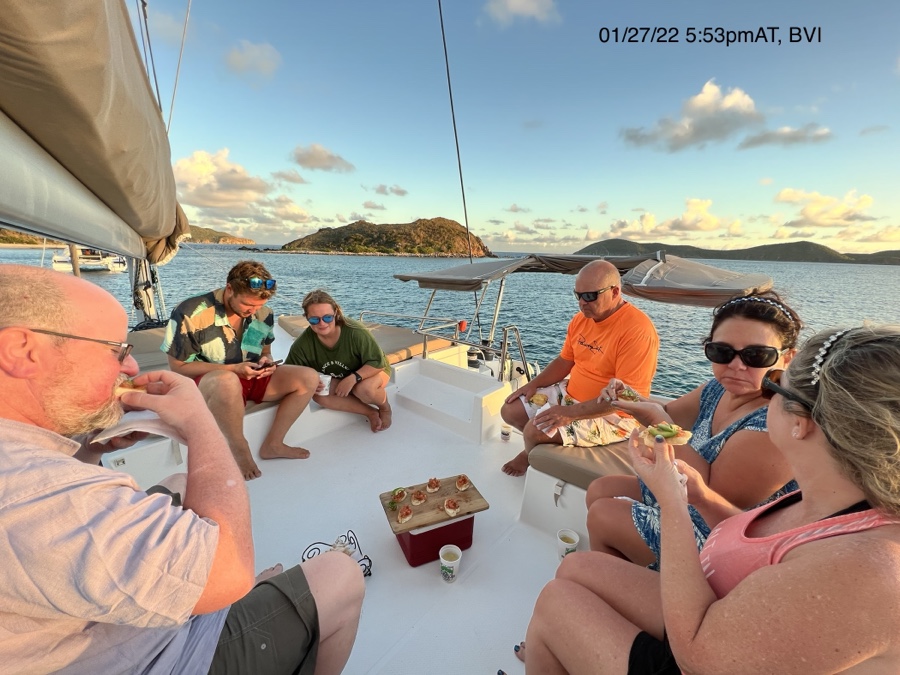 … and watched the gorgeous sunset!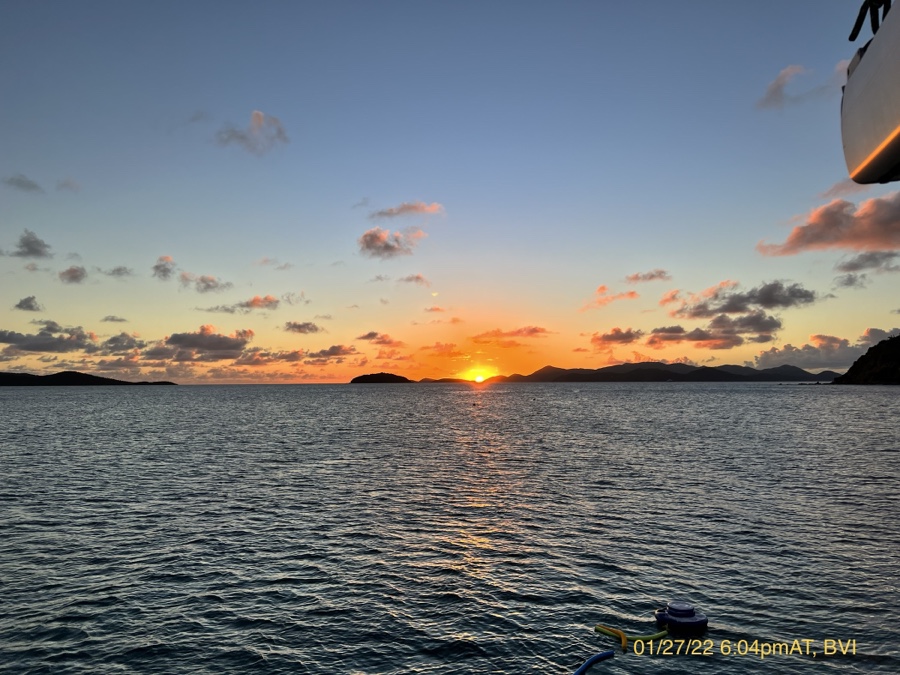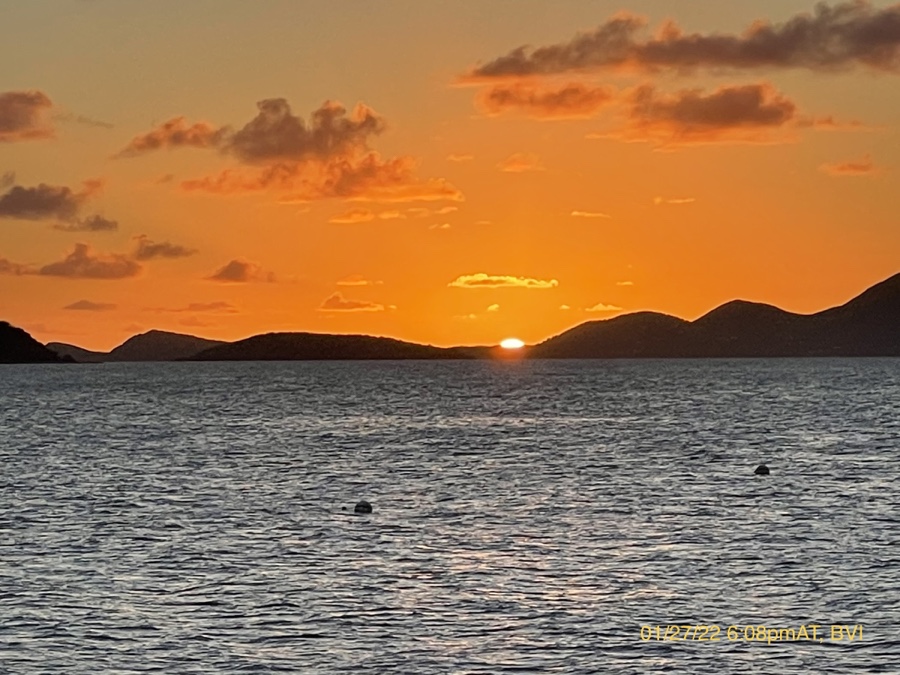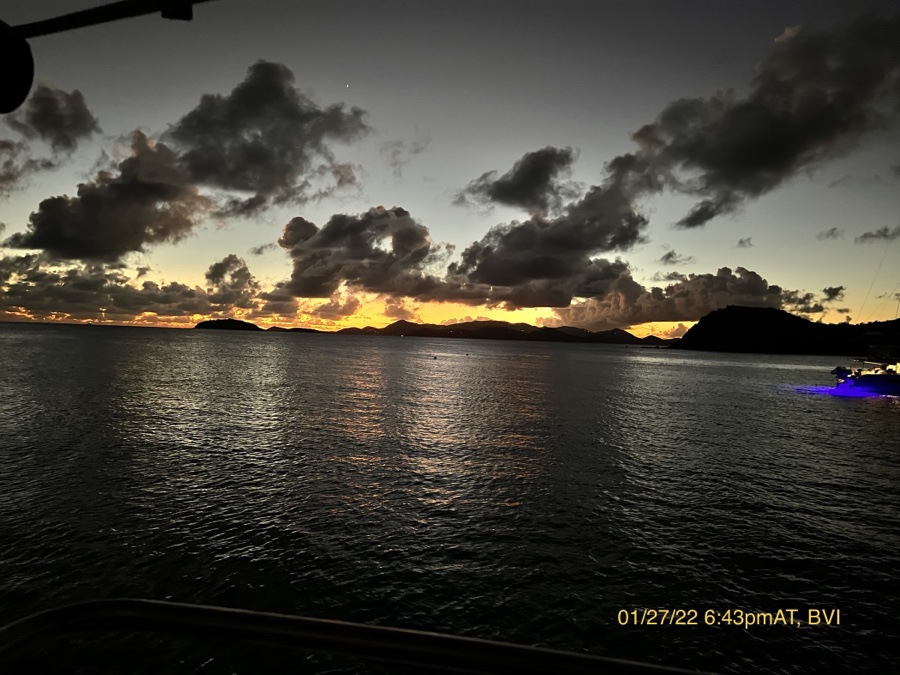 Dinner tonight included zucchini soup and we all laughed when someone pointed out that the roasted garlic cloves looked like the barnacle that injured her elbow!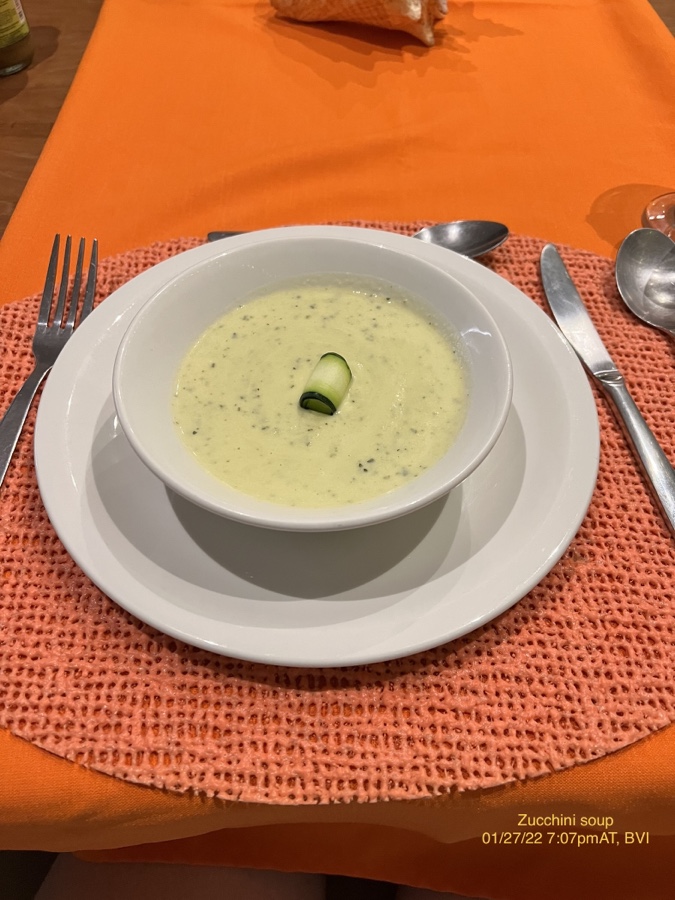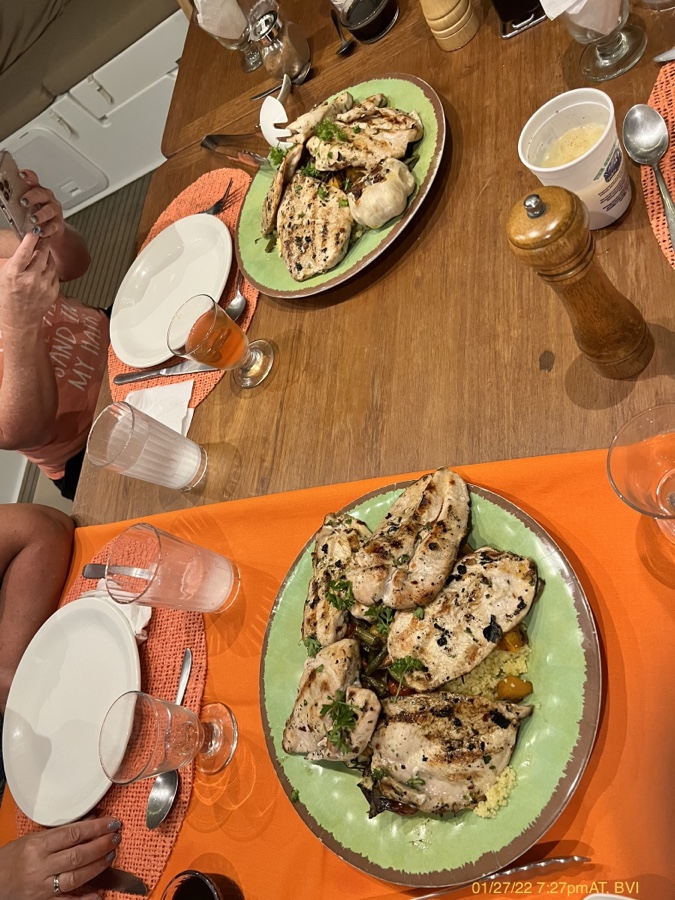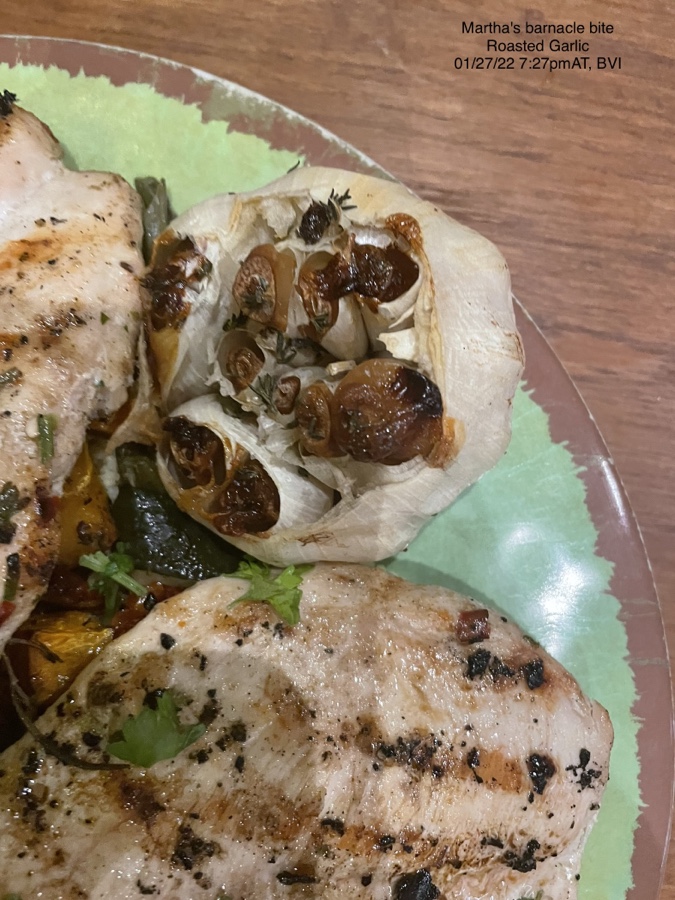 enjoy!