[pics incl] April 25, 2014 would have been Dalton Lambecht's 16th birthday. [ http://blog.scottsontherocks.com/blog/2014/04/10/doitfordalton-com/ ]
We are all still walking around a little numb; we still burst into tears, but slowly we have found some smiles intermingled.
Roni and John have done so much to help all of us (and by that I mean EVERYONE) cope with our feelings. They know we all want to do whatever we can to help them, and each other, celebrate his life. His birthday was a bittersweet opportunity for everyone to gather. I think Roni said there were 80 people at this National Forest ATV campground. I took a photo out the window as we arrived but a few more campers & tents arrived afterward. We parked where Heather's maroon truck is up front. I had William take a panoramic (click on it).
Theron & Traimee (Marc Doig's kiddos) joined us camping. Theron helped Heather reassemble "Grandma Linda's camp rocker," and then I locked Theron in his tent 😉 [ More about Doig's: http://blog.scottsontherocks.com/blog/2014/01/15/heathers-21st-bday-with-jaime/ ]
Roni started a bonfire and we all held hands and sang "Happy Birthday, Dalton." Before you think I didn't, we had TWO takes because the fire didn't really start at first; it was such a beautiful moment, I had to take a photo. I cried the entire time, I hope it helps you see. I know many of you would have been here.
A note from Roni: http://blog.scottsontherocks.com/blog/2014/05/07/the-time-to-buy-life-insurance-is-now/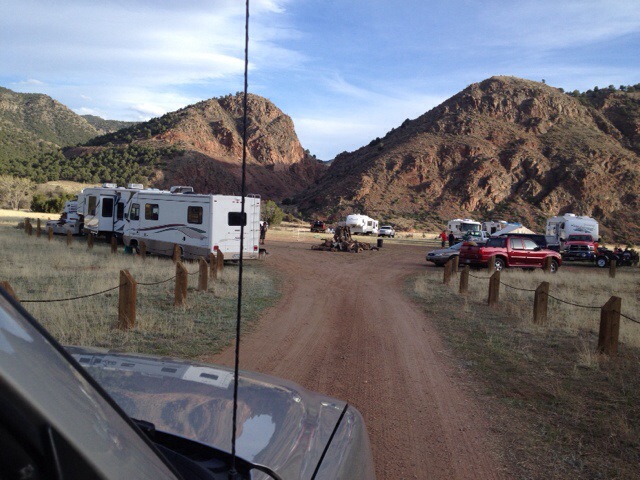 The girl sitting here is Dalton's girlfriend, Jennah.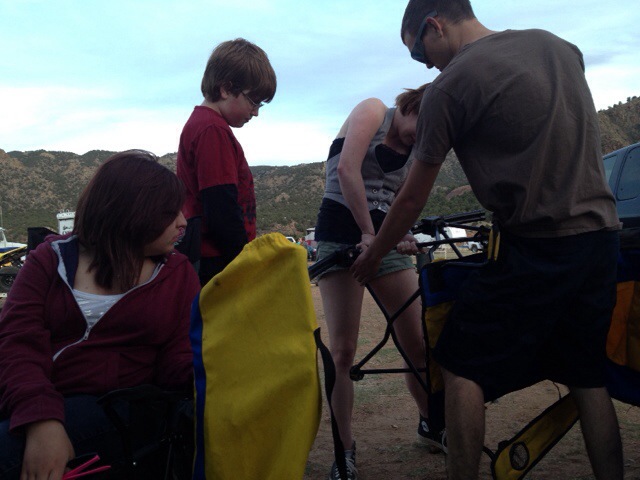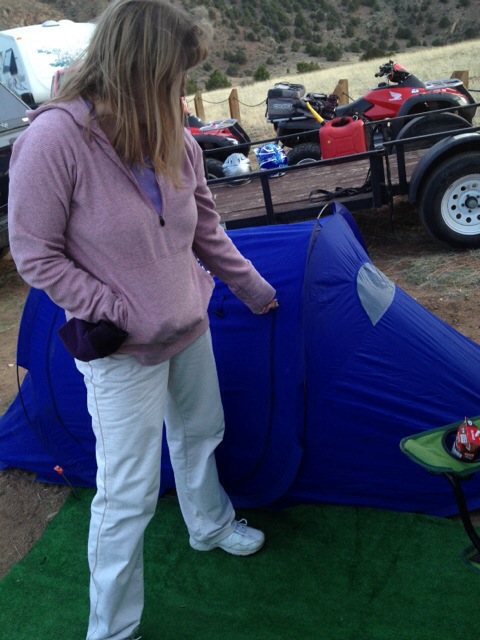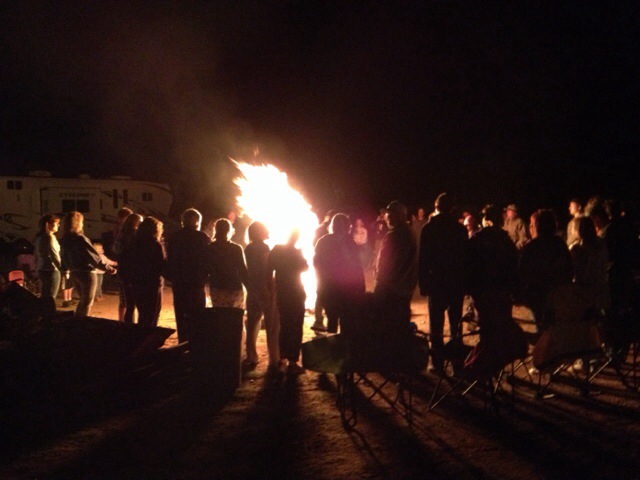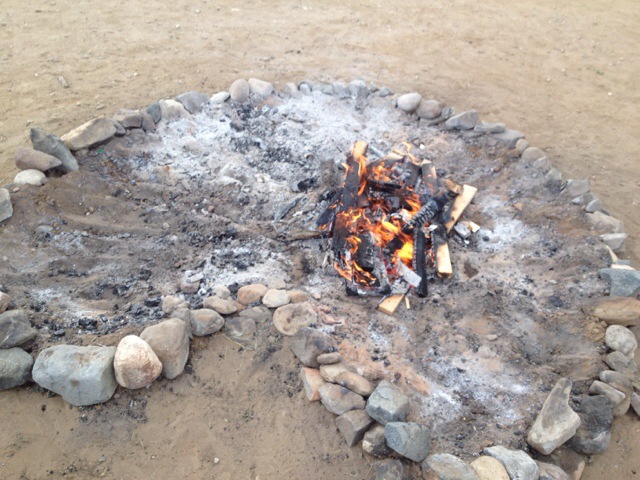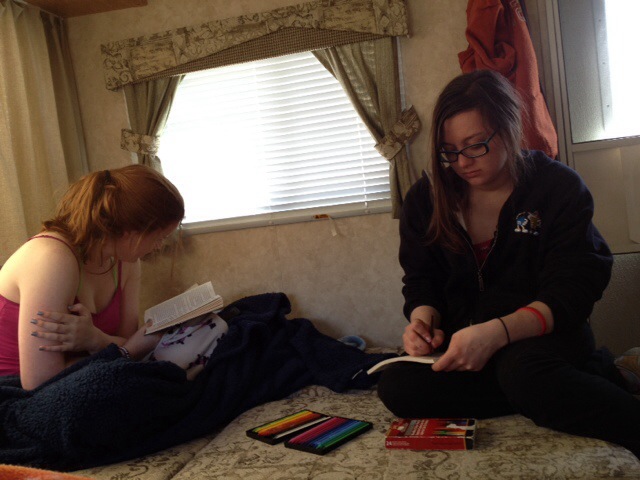 I lost my kids… I found them playing with the baby… toys. 😉