[pics incl] Courtney's friends Emily, Miranda, and Ashlyn are here and I tackled them for photos. Throw in the three from the previous photos of Heather's hair, and ME, and William is surrounded! He's thrilled 🙂
He's in there on the right!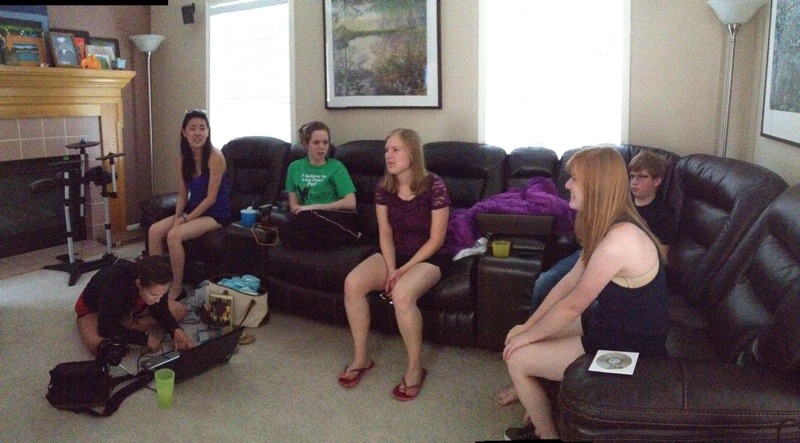 Abby is putting sunscreen on Courtney as payback for all the times Courtney slathered Abby as a child (a "MUCH SMALLER THAN Courtney", child)!!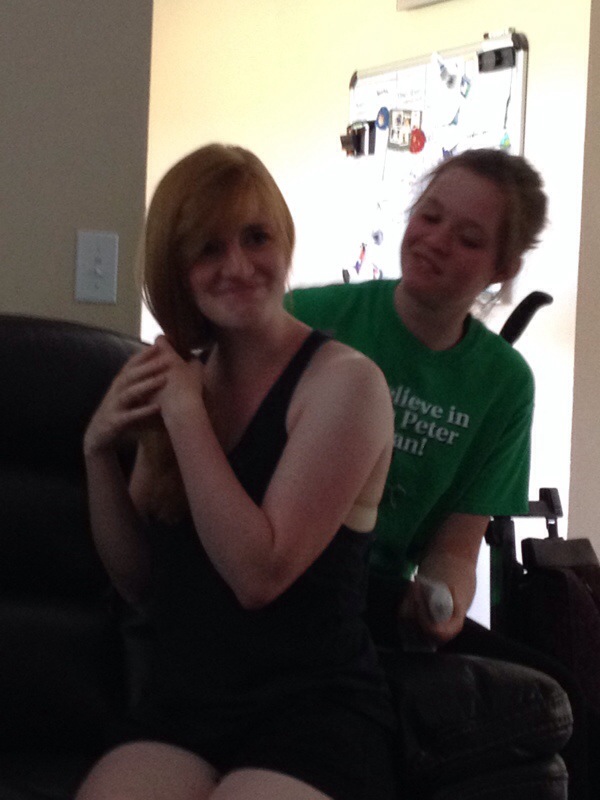 The "proper" photo!
The other pictures…