[pics incl] Today was a weird day with some proof in photos & txts.
I cannot confirm that bear is breaking into neighbor trash bins (although the emails since have me curious as to IF anyone has actually seen on or if another animal is the culprit and "a bear" is being blamed??). [NOTE 10/08/14: a bear ripped apart a car in a nearby neighborhood last night…..]
I can neither confirm nor deny that the puppy in the photo is a Chinese puppy. 🙂
Ashley's doodling should be framed!  That's THE BACKSIDE of her art portfolio?!?!
and… "we" got a new toy electronic video webcam because my laptop webcam is pretty sorry!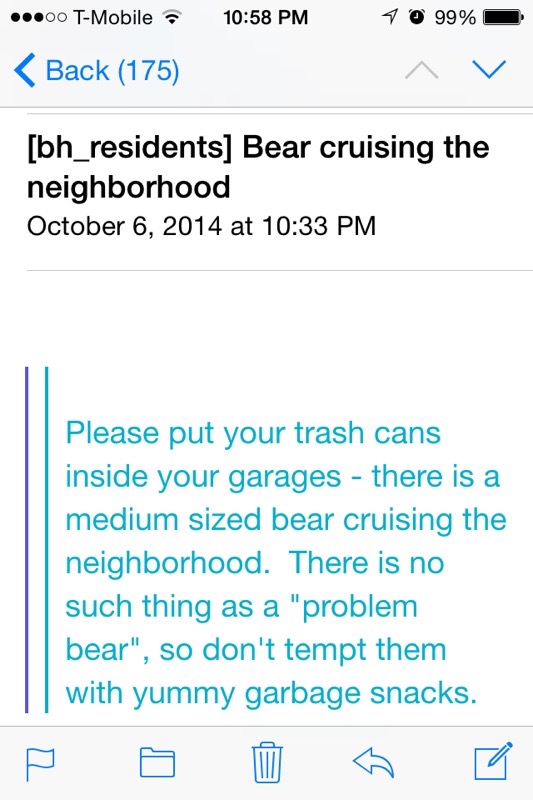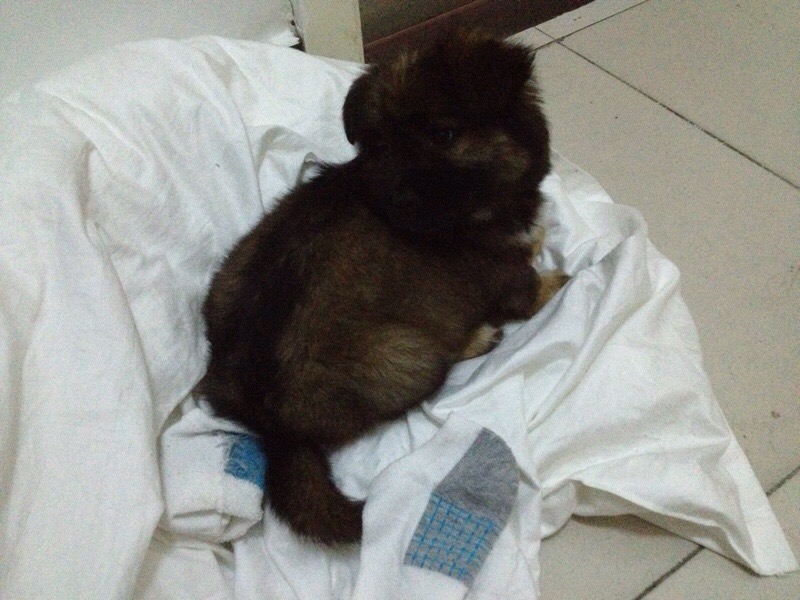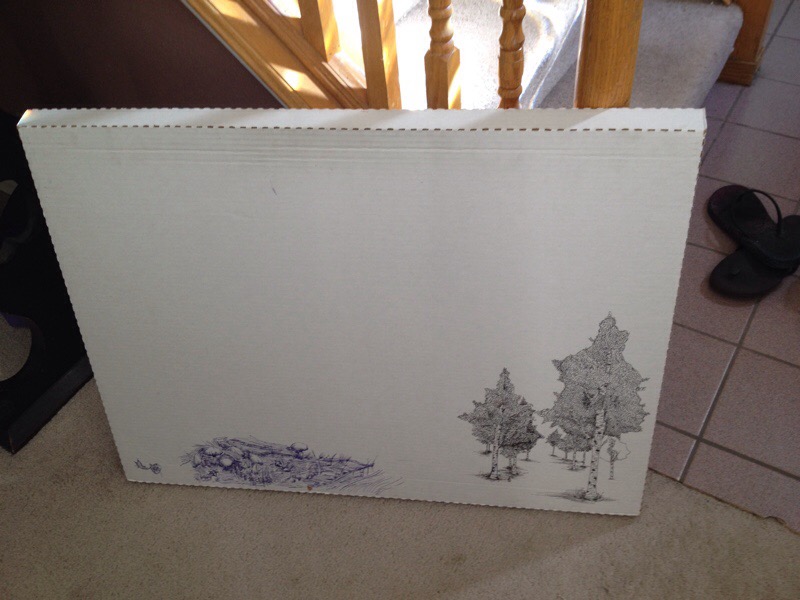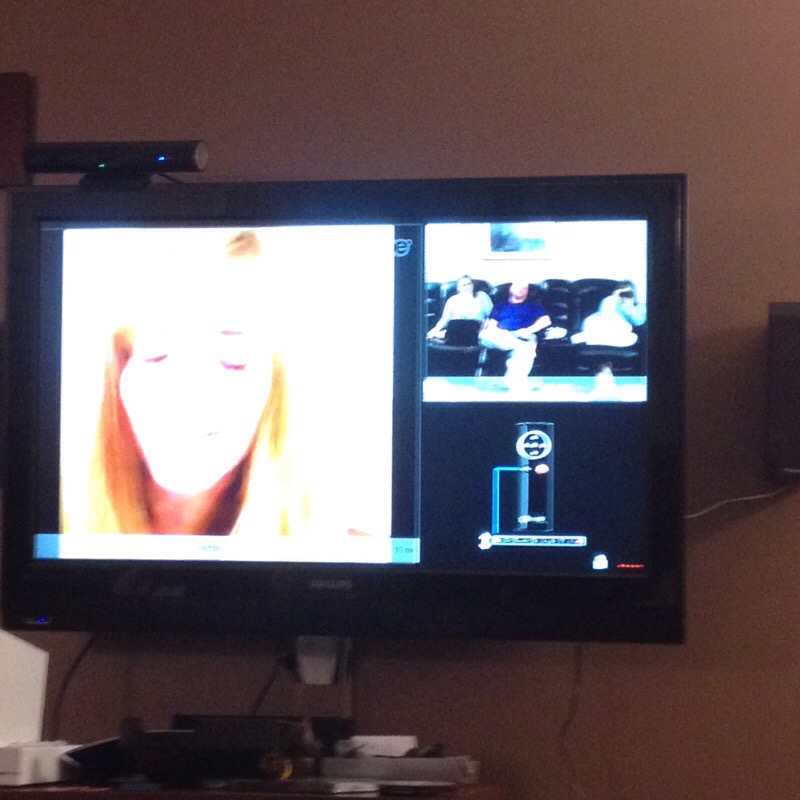 No computer necessary… just Internet… and Skype. See… it's up there on top the TV.
We coined a new phrase "taking a Skypė " (pronounced Skype-ee 🙂 and I like the "e" thing ė and since it's MY made up word, I can use any of the little "thangs" that I want!)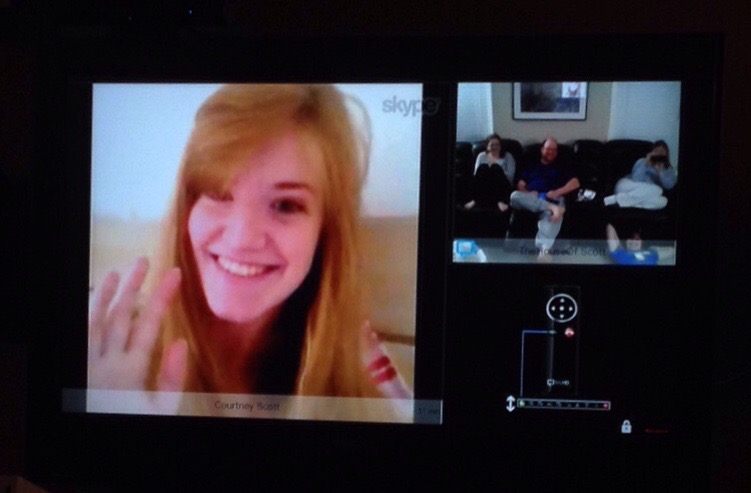 Say hi to Drew!