[pics incl] My brain is NOT cooperating to drive, so Andrew offered to come up and help Jeff and William winterize the evaporator cooler. Sadie & I had a long conversation about how she keeps favoring William and Aunt Mousie needs to see pictures of her with Jeff. She seems perfectly content with this conversation.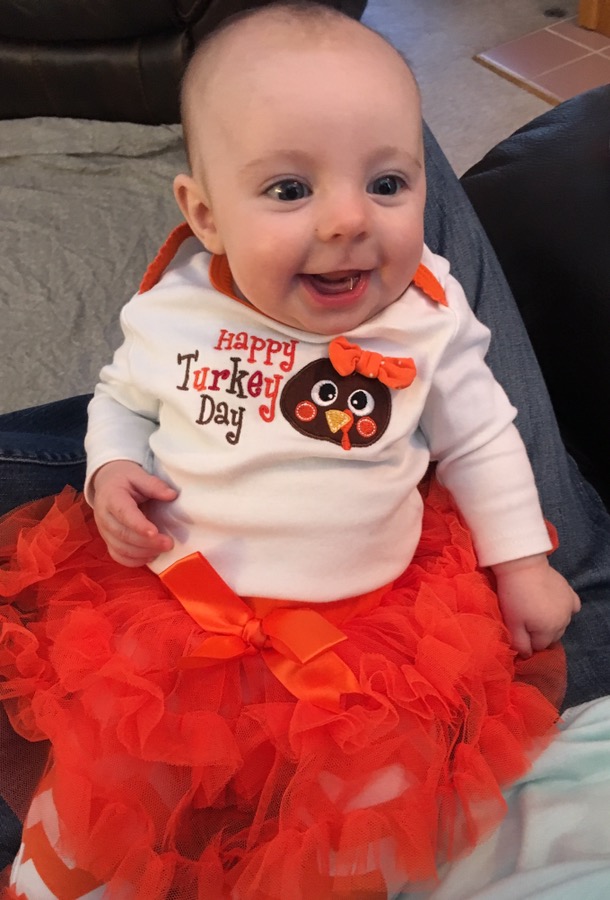 However, she spotted William first and I could barely contain this little greased piglet so he had to come and get her and acknowledge her existence, even though she was desperately fighting taking a nap (she just had too much to tell me… and can now SQUEAL while she is tell it)!!! [NOTE: watch William's face & mannerisms… and Sadie's]
Jeff coaxed her from William but she quickly turned and looked at Shelbi as if to say "do I have to smile?" She LIKES football and emphatically cheered for the Broncos for 90 whole seconds until she realized William wasn't holding her. Oh my gosh, her lower lip… big crocodile tears… Shelbi & I both TRIED to capture it but we were both laughing too hard… the little faker! Don't mind William's gloating, we took him down a notch a bit later ;-P keep reading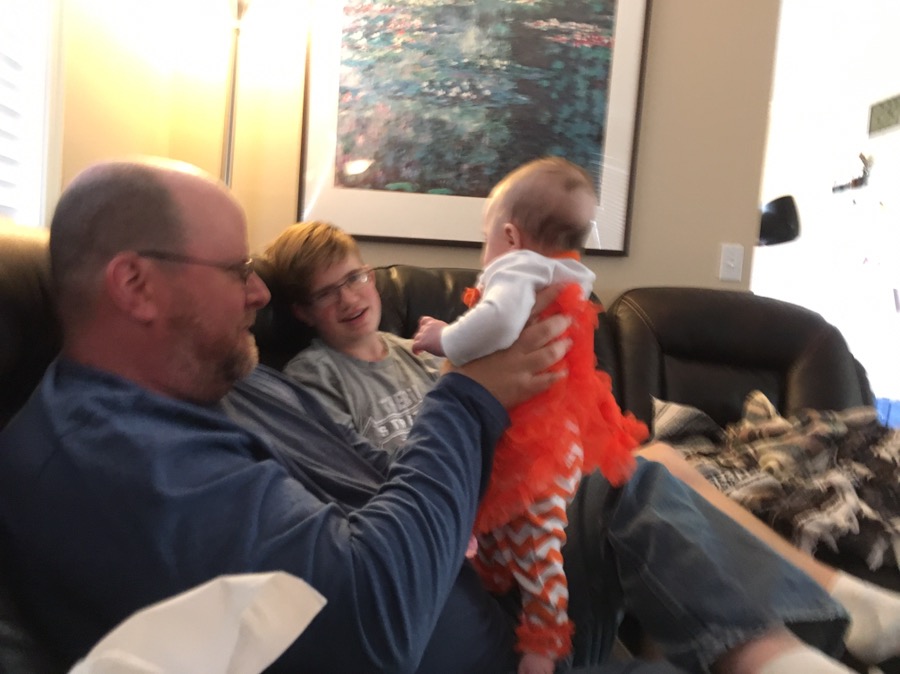 Will got her settled down and fed but while he was patting her back, Sadie was checking out Jeff.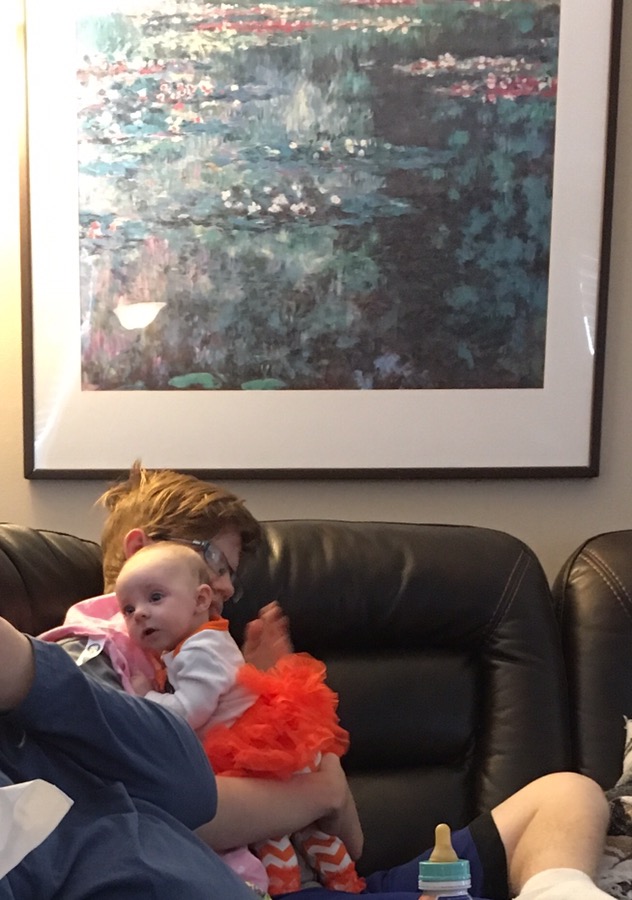 She was still fighting this nap and I remembered we have some "toddler" sheets & blankets in a zipper bag. I pulled out a blue one, which prompted a "Hey, that's mine…" [NOTE: in his defense the tone was more like "that USED to be mine" but it's MY story, i'm gonna tell it however "I" want!"]
"I'm sorry, I didn't realize you were still using this, let me wash it and freshen it up for you…" and before I could finish my harassment (and I was on a roll), his ears turned bright pink 😉 He graciously let her slobber all over it, put her right to sleep and then CHEERED something LOUDLY but get her back to sleep 😉
After the game, they introduced Andrew to the "2-story from the front, 3-story from the back" roof.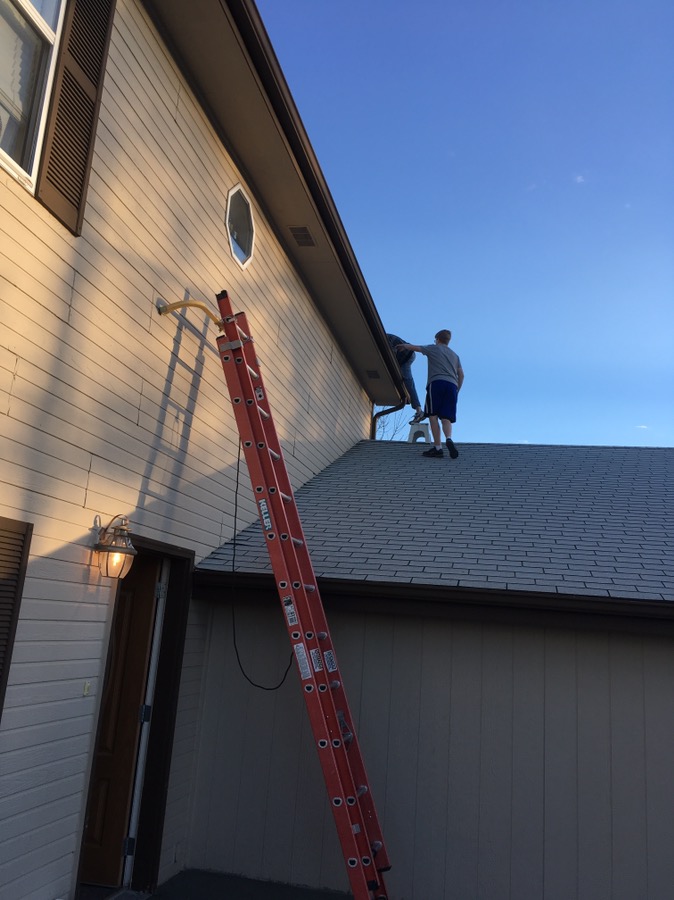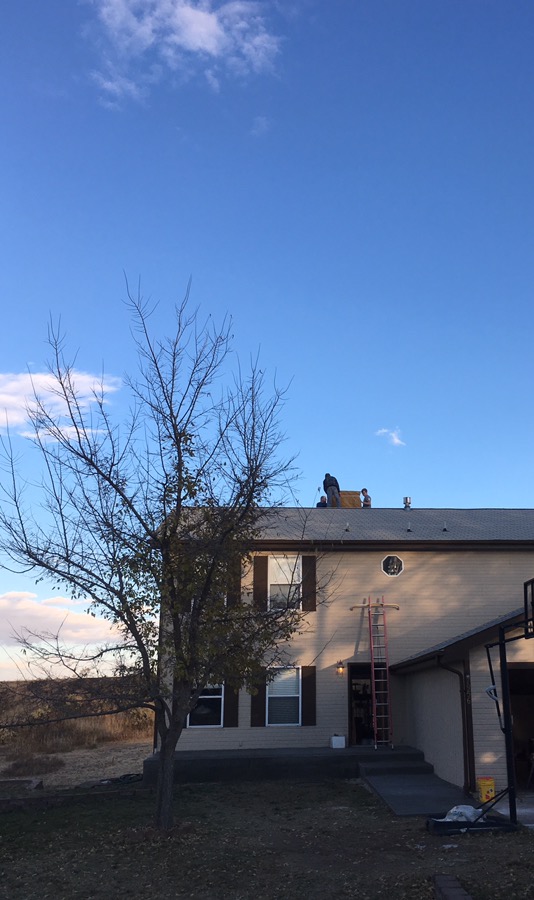 As they were leaving, Sadie tried to sneak away w/ William's blankie… better that one than Courtney's teddy bear! Just wait till she can open doors and discovers THAT room 🙂