[pics incl] To get to The Baths, you have to anchor and take a dingy to where they have it roped off, then swim to shore. To beat the crowds, we did all this, shortly after sunrise. [NOTE: I have no idea if I'm spelling some of these places correctly, if you know otherwise, holler].
At this point in the trip, I had not thought to put my phone in a waterproof bag & swim. All these photos were taken on one of our group member's phone.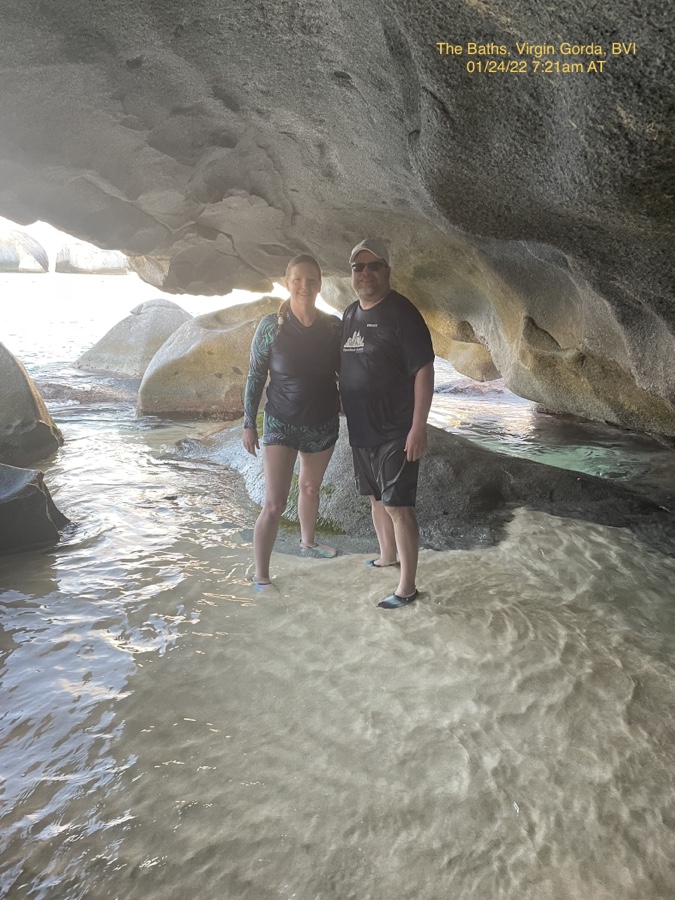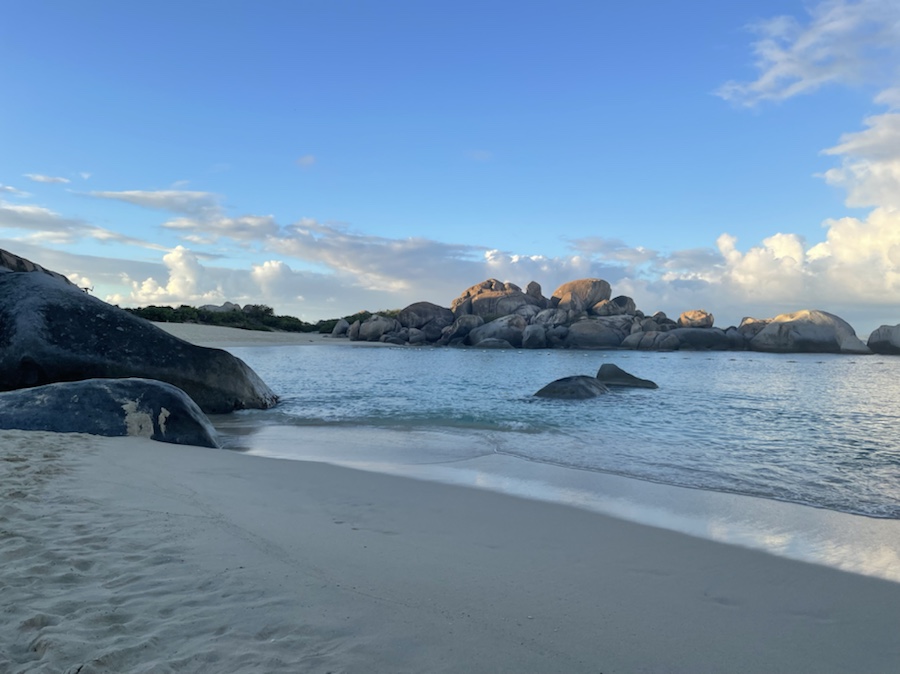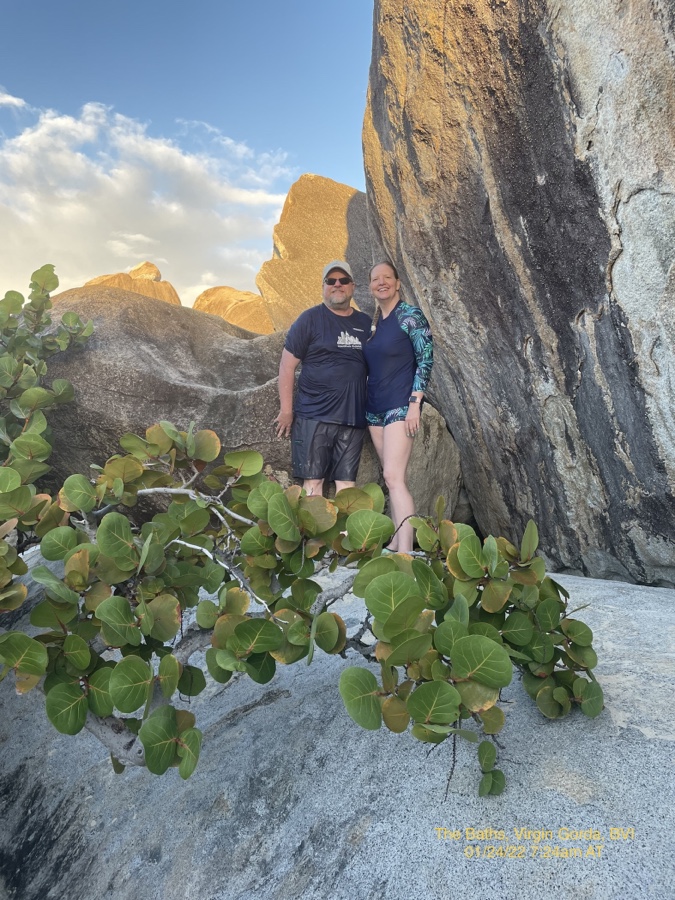 What's wrong with this picture? As I'm swimming too shore, my watch lit up. YUP, forgot to take that off! I learned that my watch has an "expel water" feature 😂.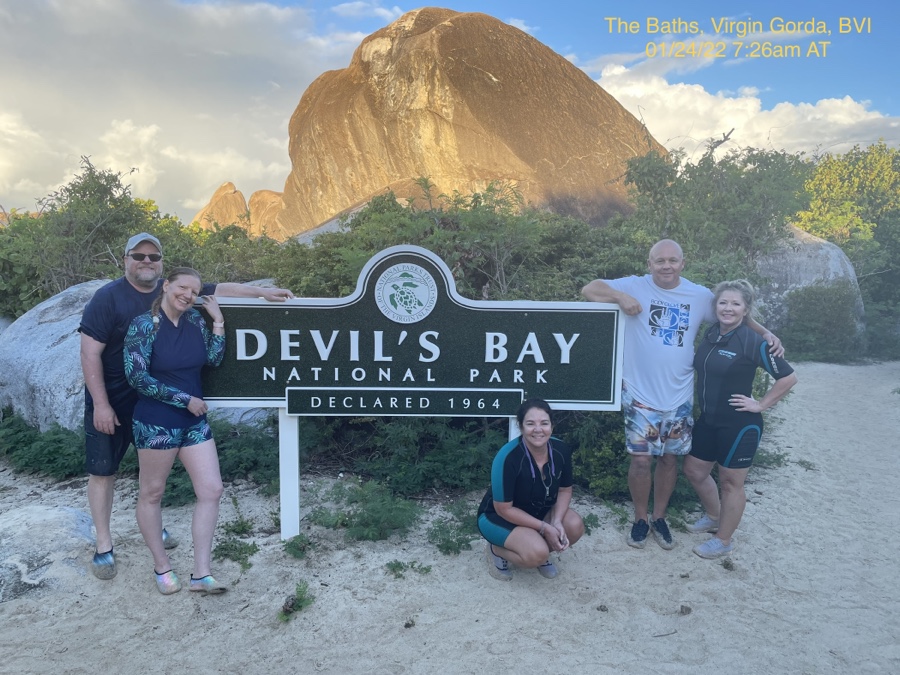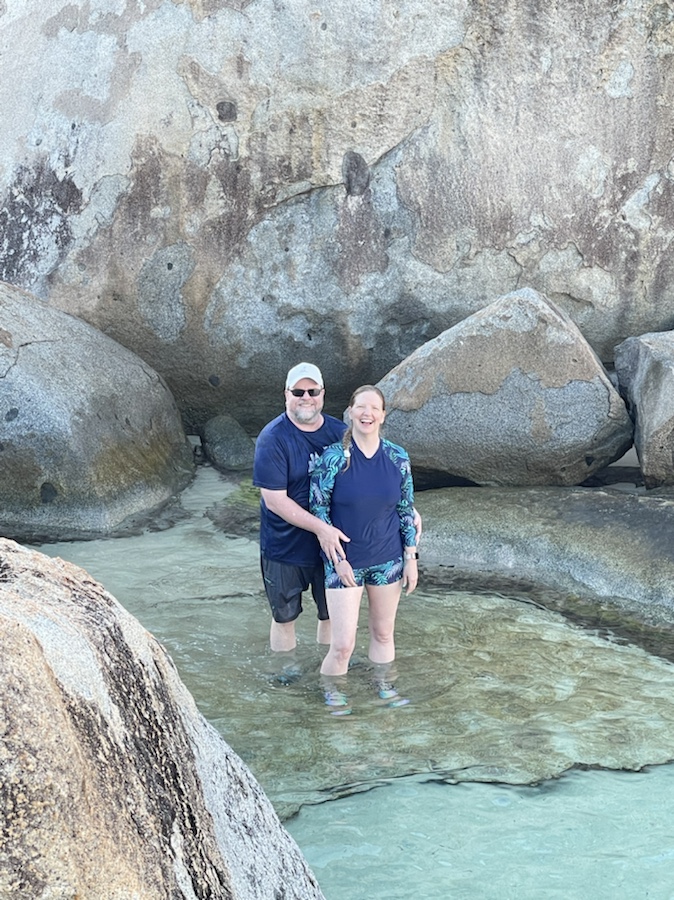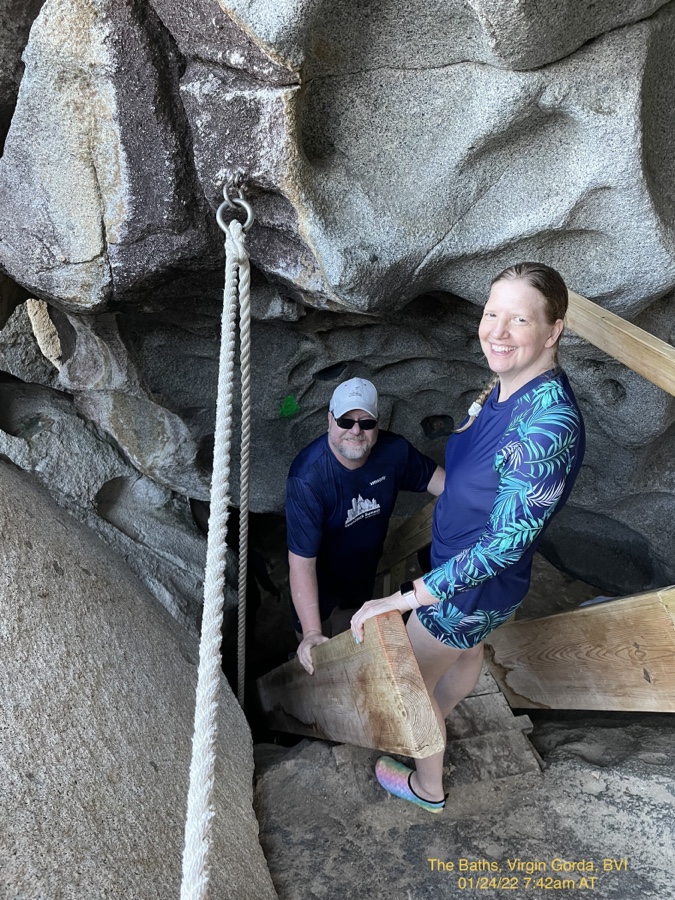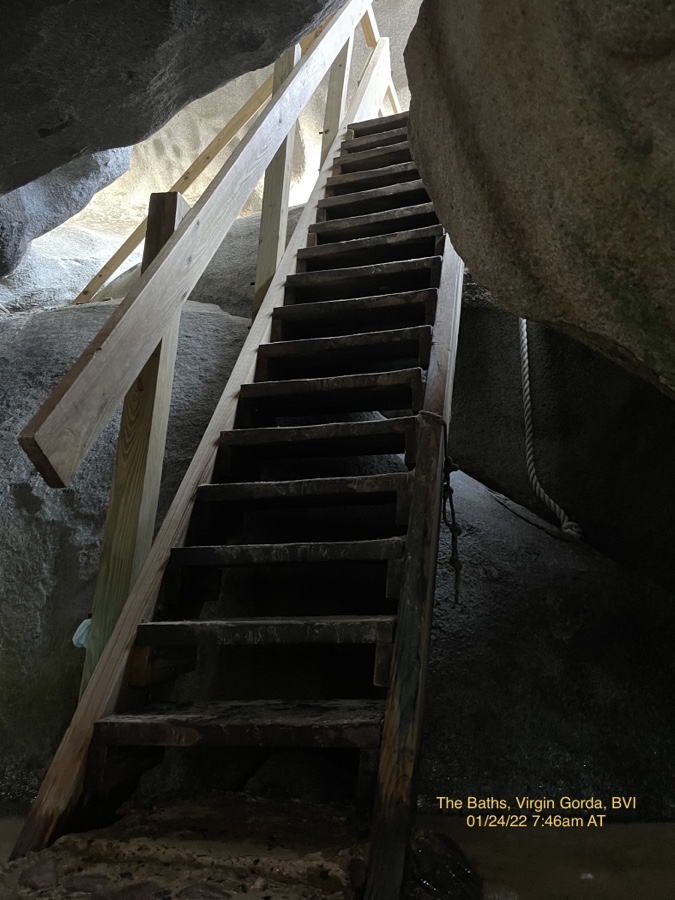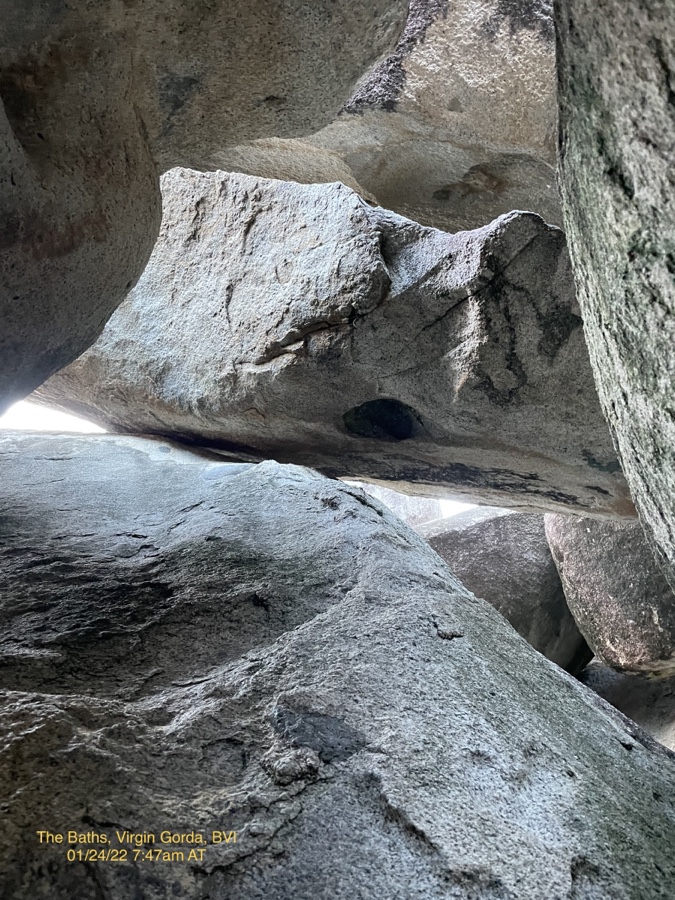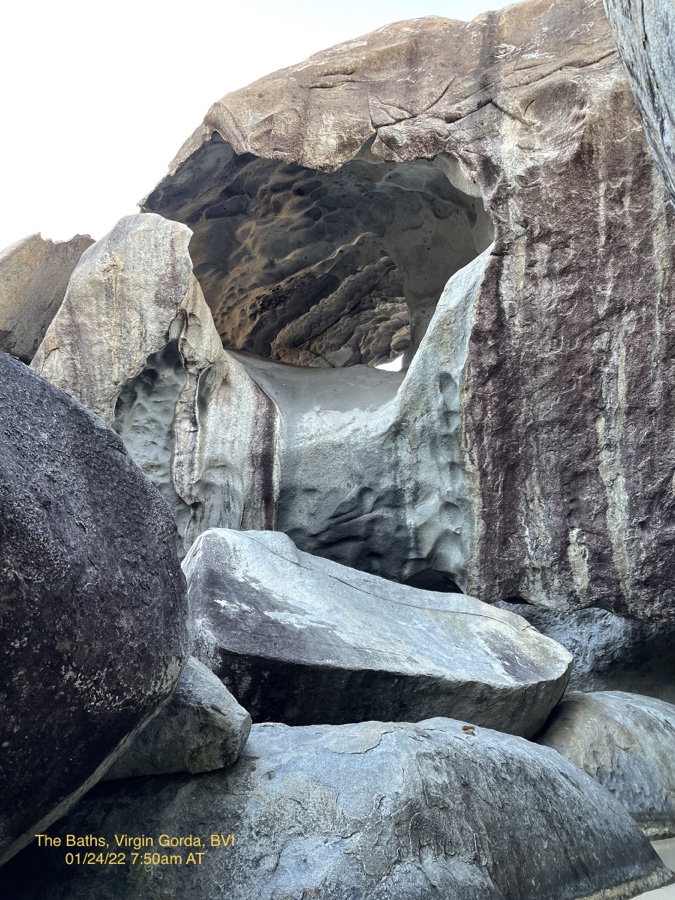 The moon seen over The Baths, Virgin Gorda, BVI 01/24/22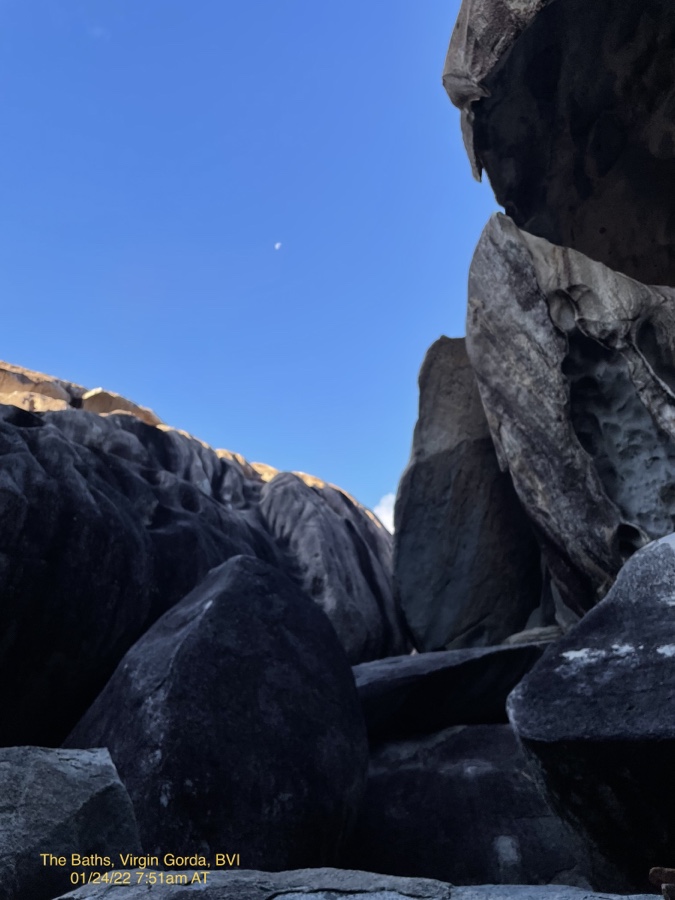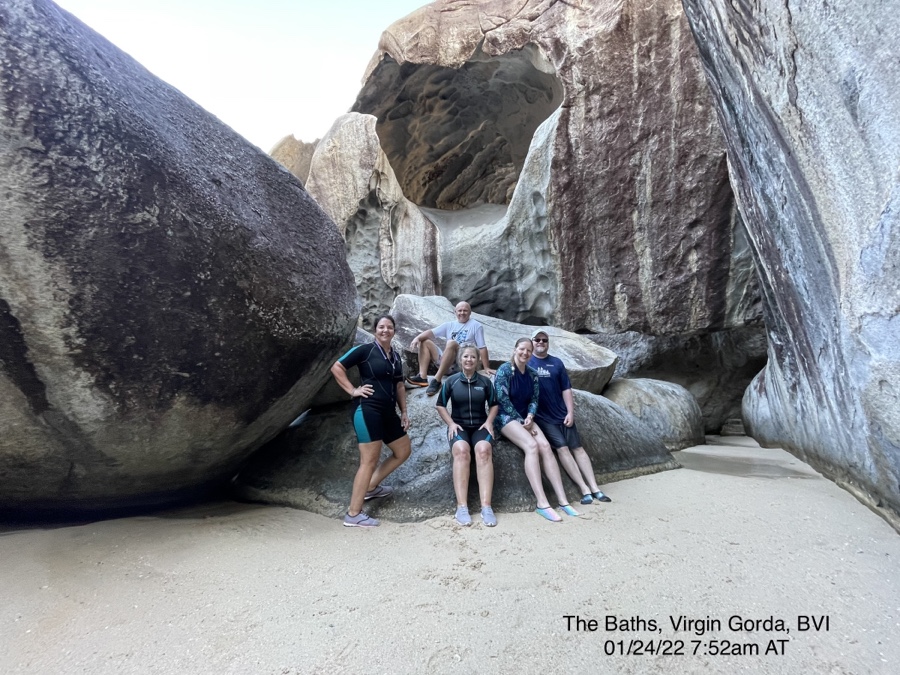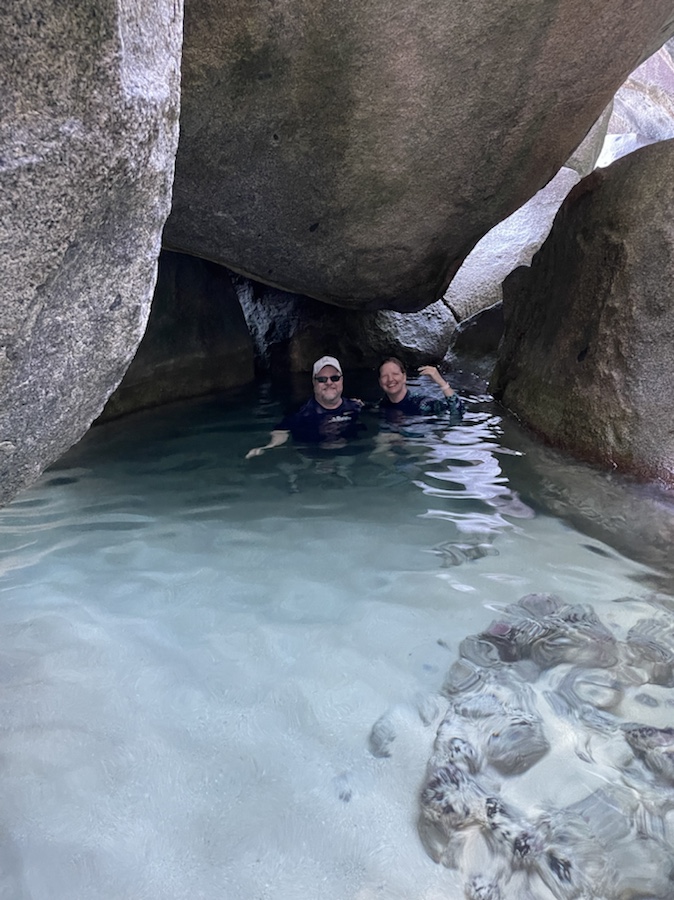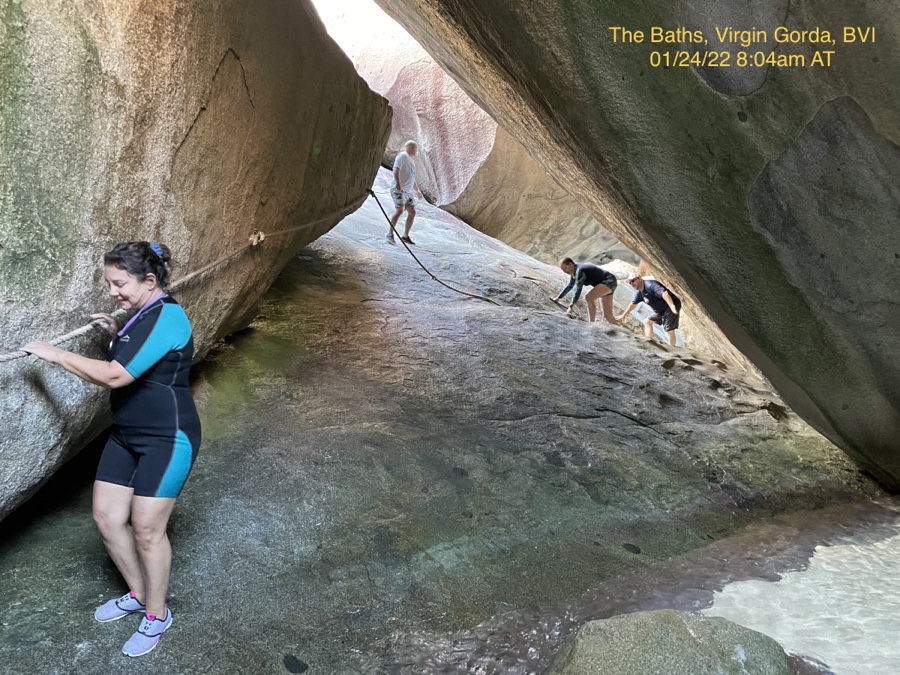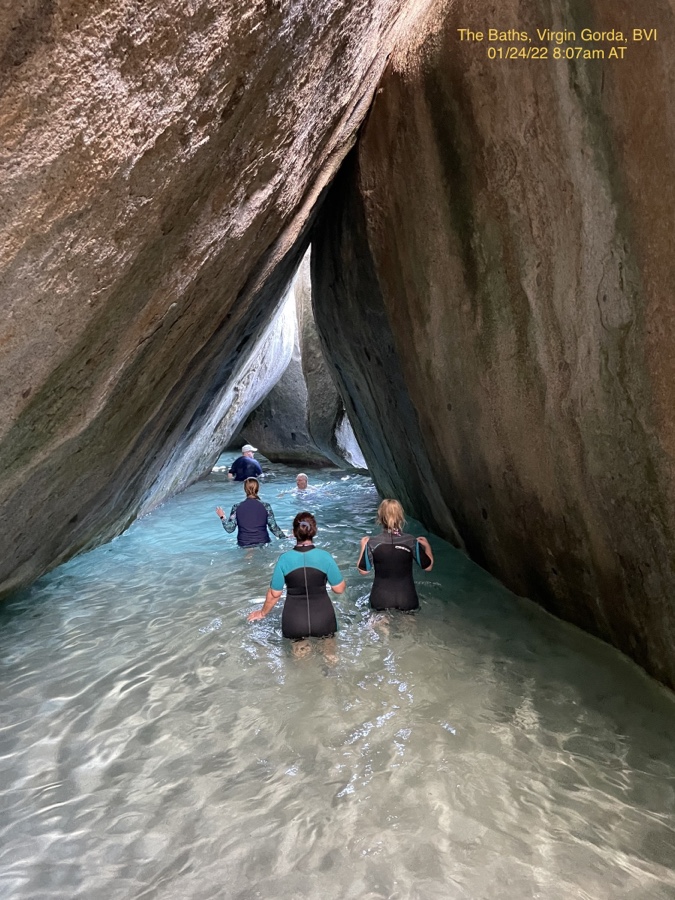 The tide is pouring in from the right.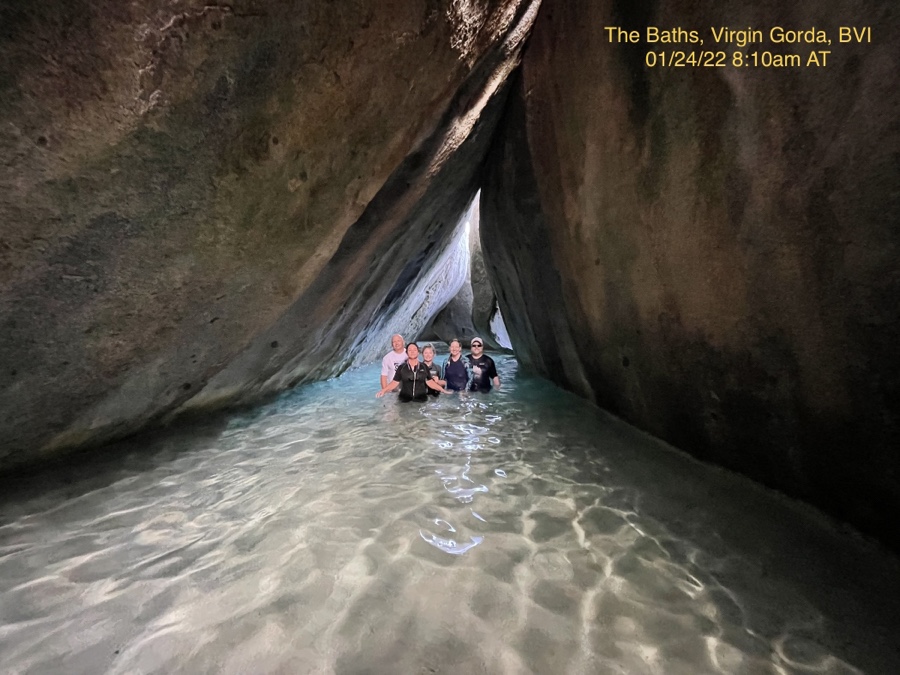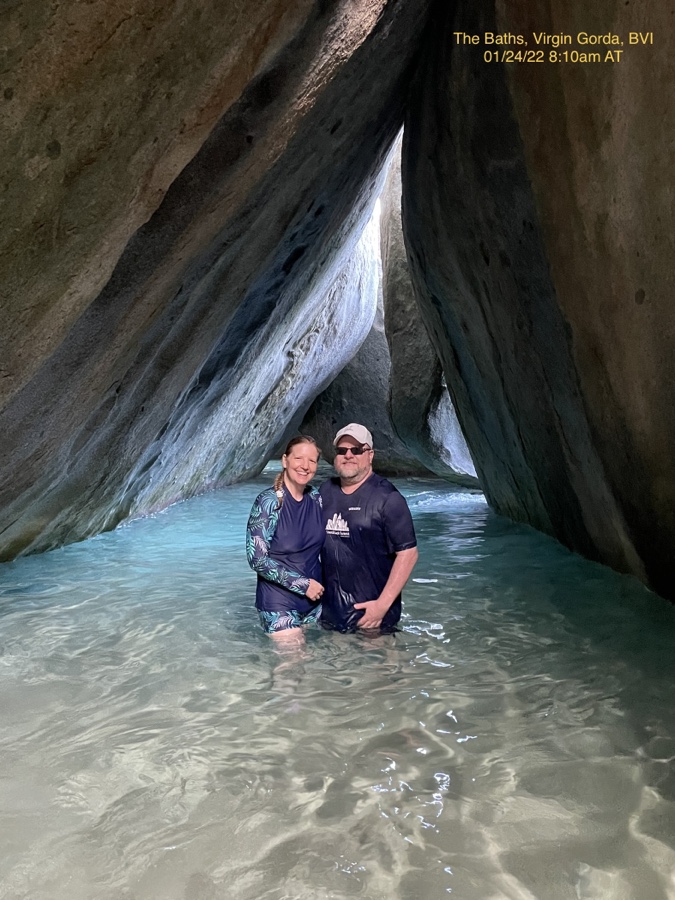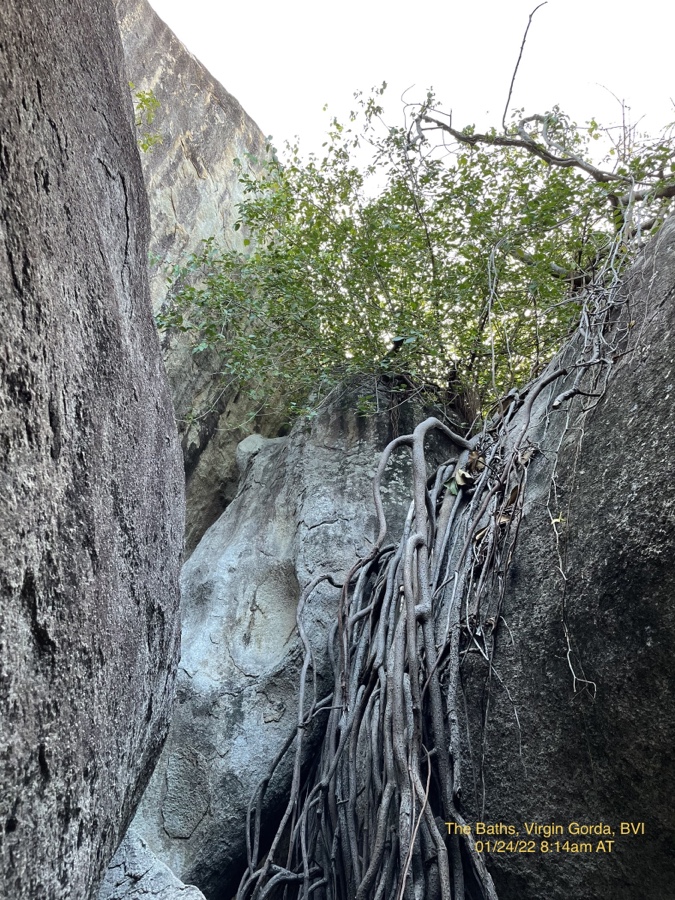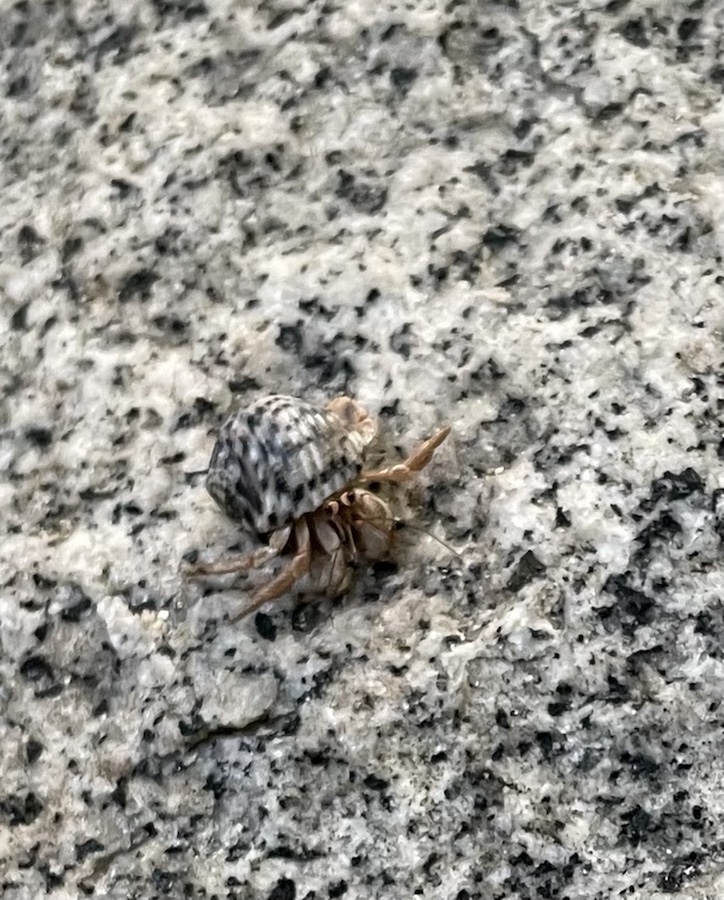 The photos don't do this scene justice. As the sun came up the water changed colors and the colors were brilliant!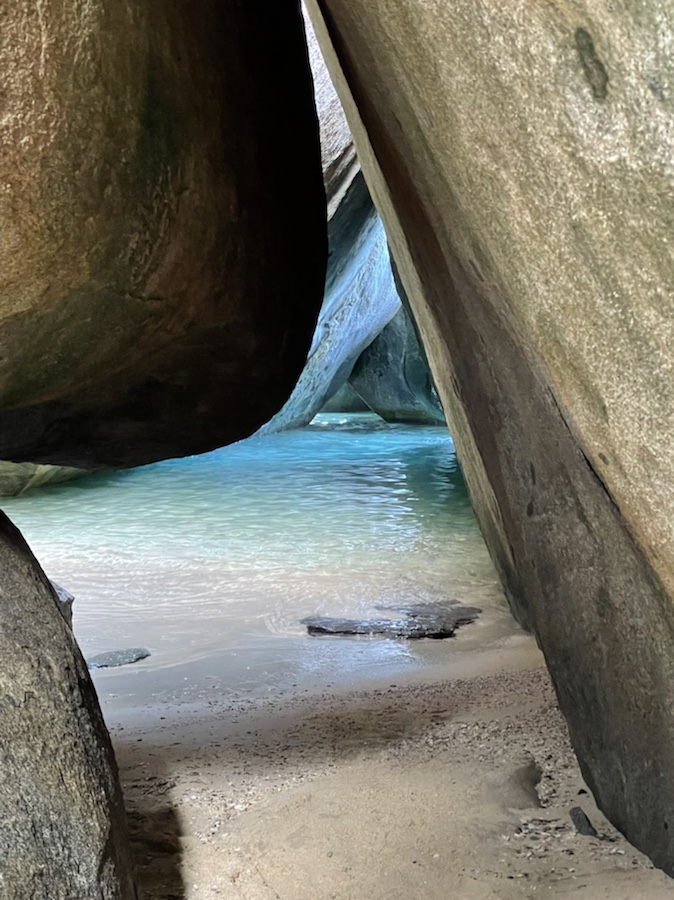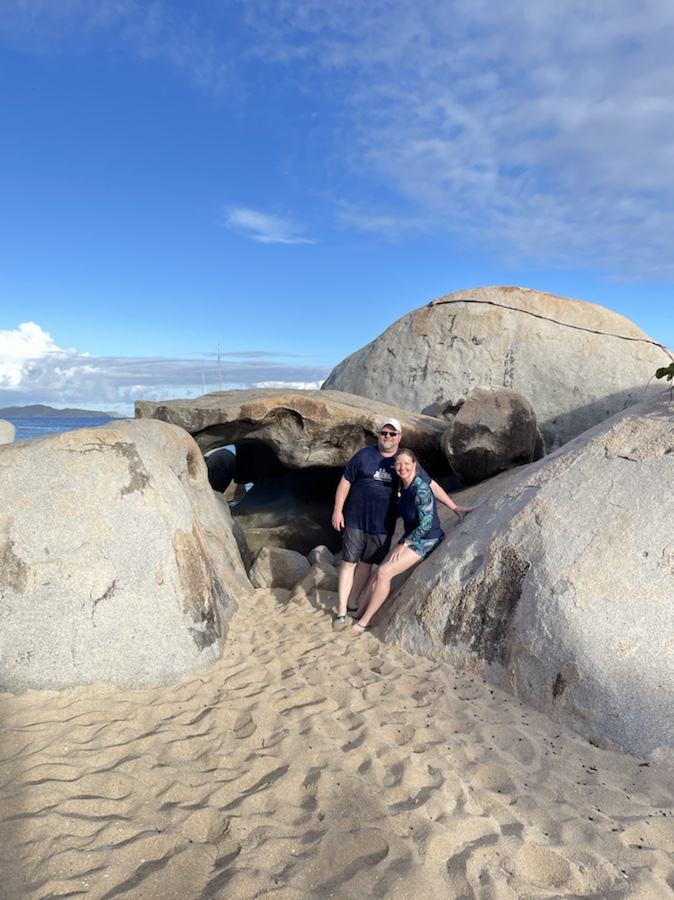 As we were leaving, we passed by this shack and I told them I needed a photo of something called "on the rock"… and I'll explain later.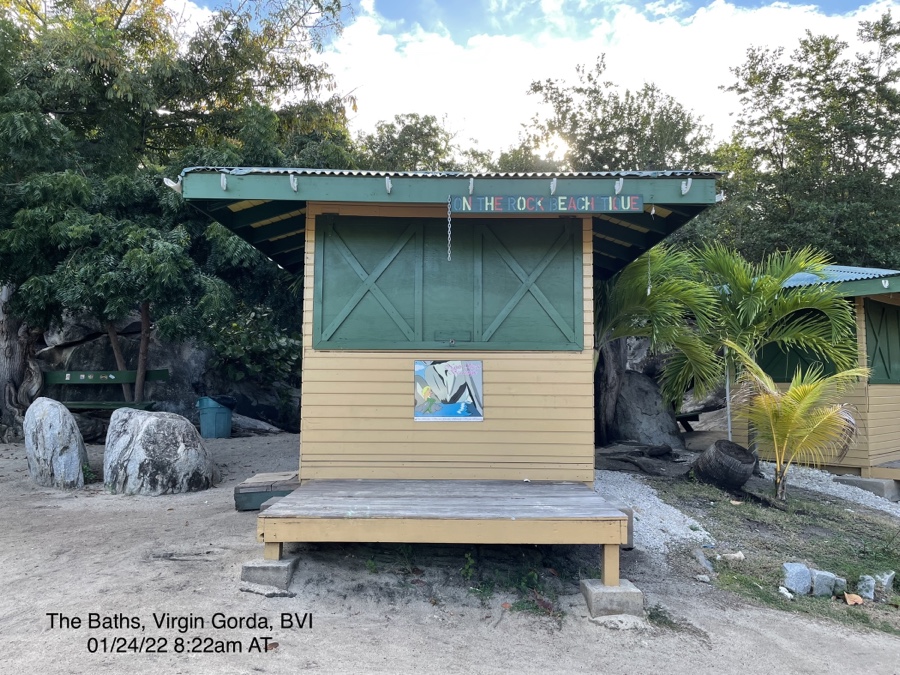 This is On The Rock Beach Tique.
During the swim back to the dingy, one of the girls barely brushed her elbow against the swim bouy. It turns out, it had barnacles on it and her arm immediately swelled up and looked like a bite & rash. She had to soak her elbow in vinegar a few times a day for a few days. Up until this point I hadn't decided whether or not I preferred swimming in the long sleeve shirt I have on. Now I know it's called "rash guard" for a reason!
enjoy!