[pics incl] As we were docking we passed several boats that were painted black and pink and had variations of pirate pig logos on them. I had seen a few as w we were leaving last weekend and said "I need a pirate pig boat… or my dad does!" (andI had to explain why… 😉) So I was ready to snap a couple photos as we returned. No one I asked knew anything about them but there were several of all shapes, styles & sizes.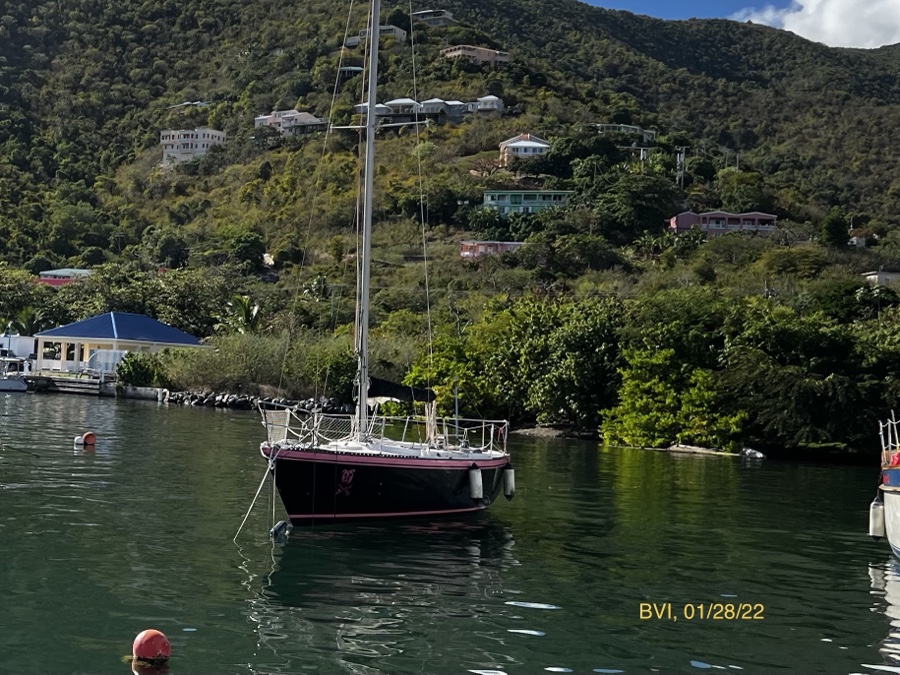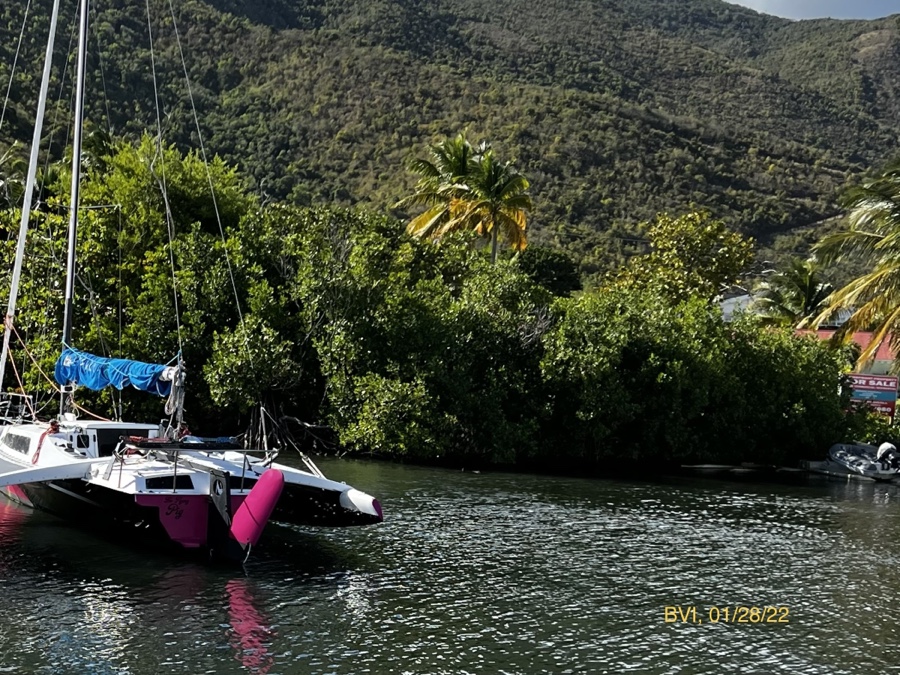 I took a picture of the sailing certificate and we all exchanged phone numbers & created a group chat to keep in touch!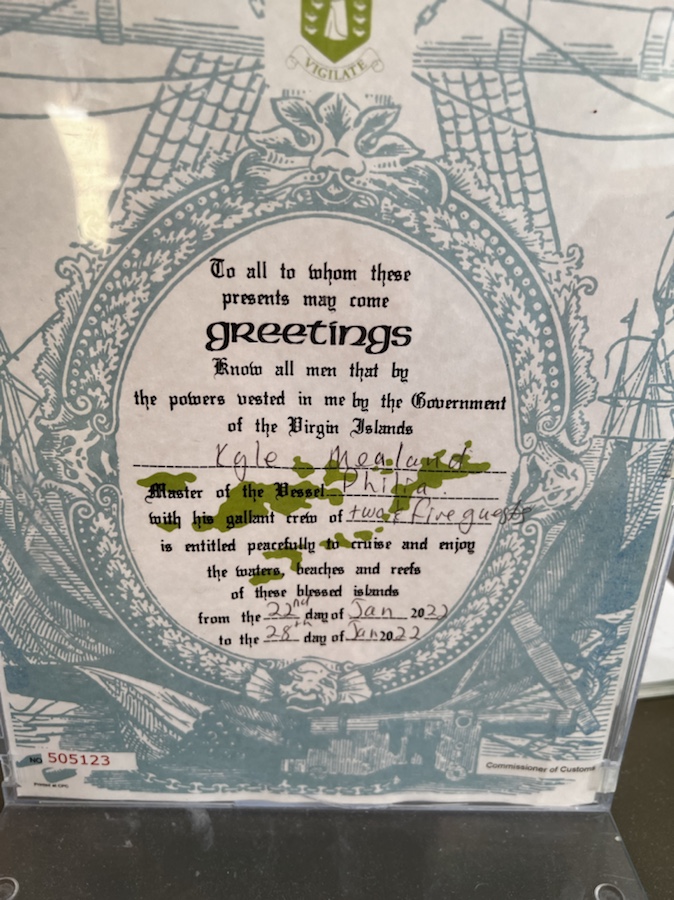 As we were headed ashore for dinner, a nearby boat had their bottom lights on and had attracted some tarpin.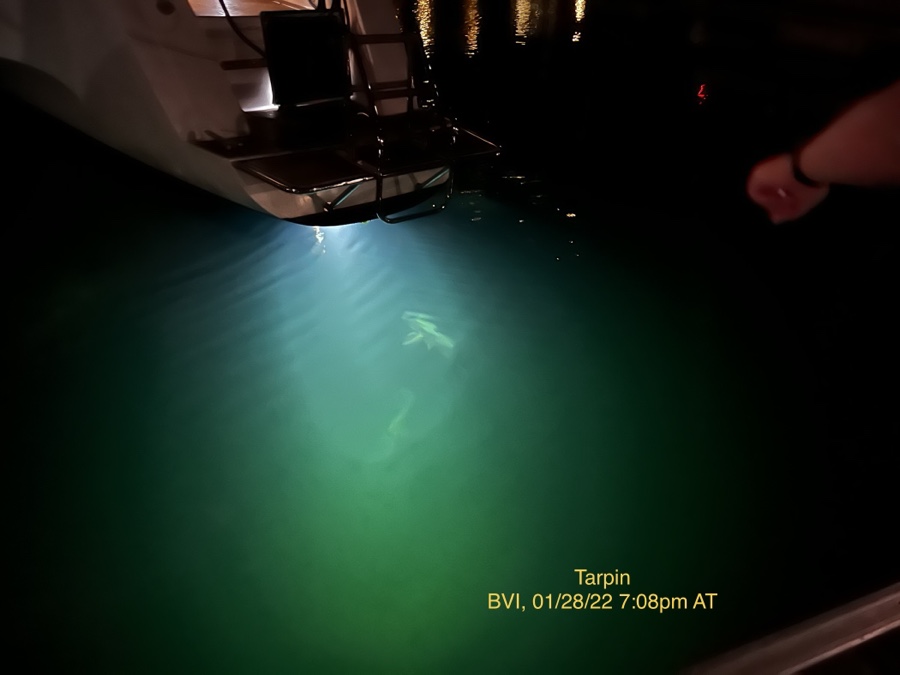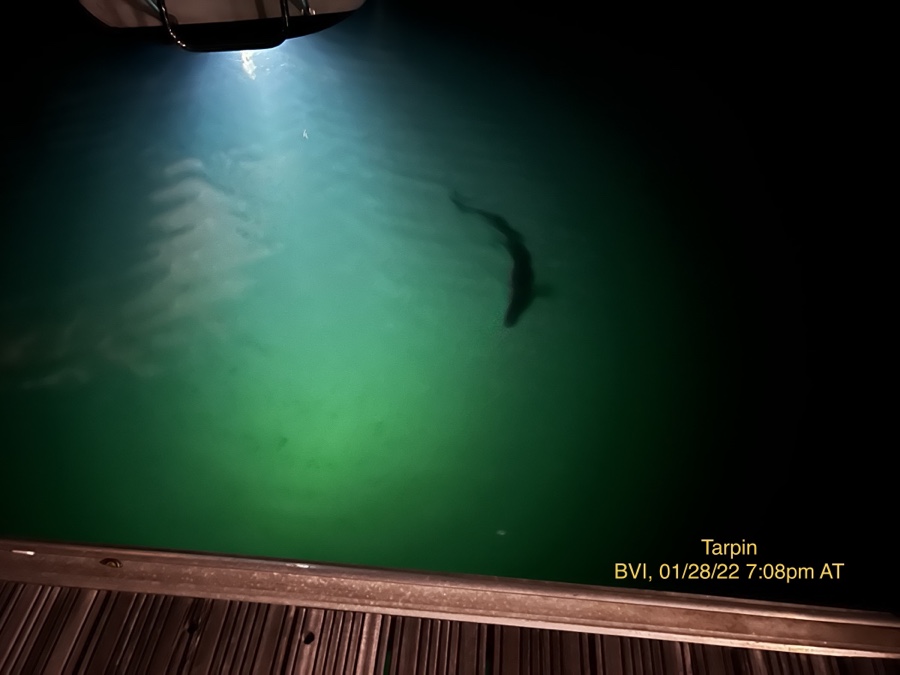 He was at it during dinner putting mayo on everything… including his pizza. Since I sat next to him you get to share my experience😉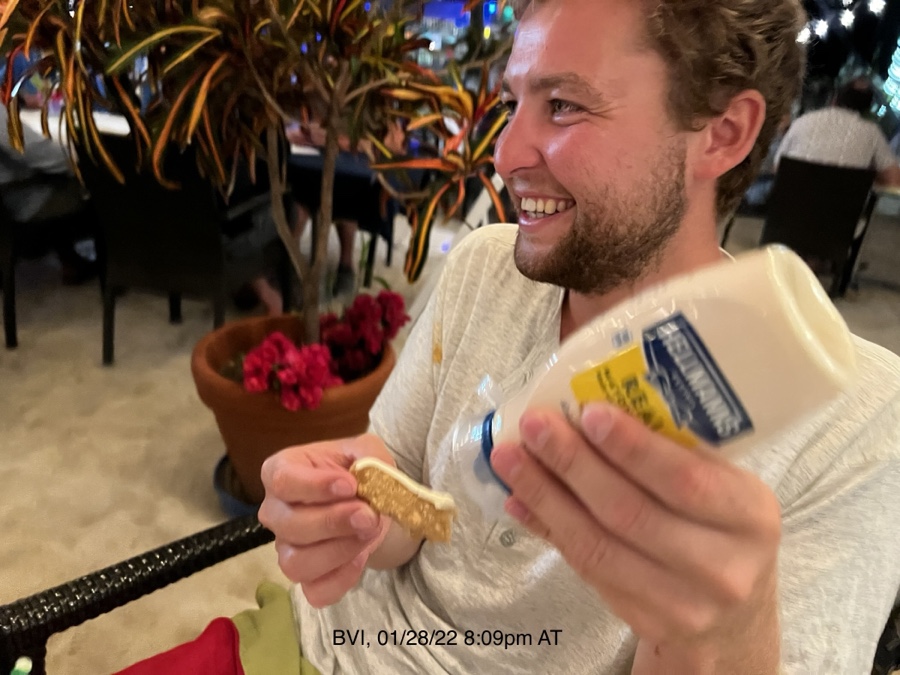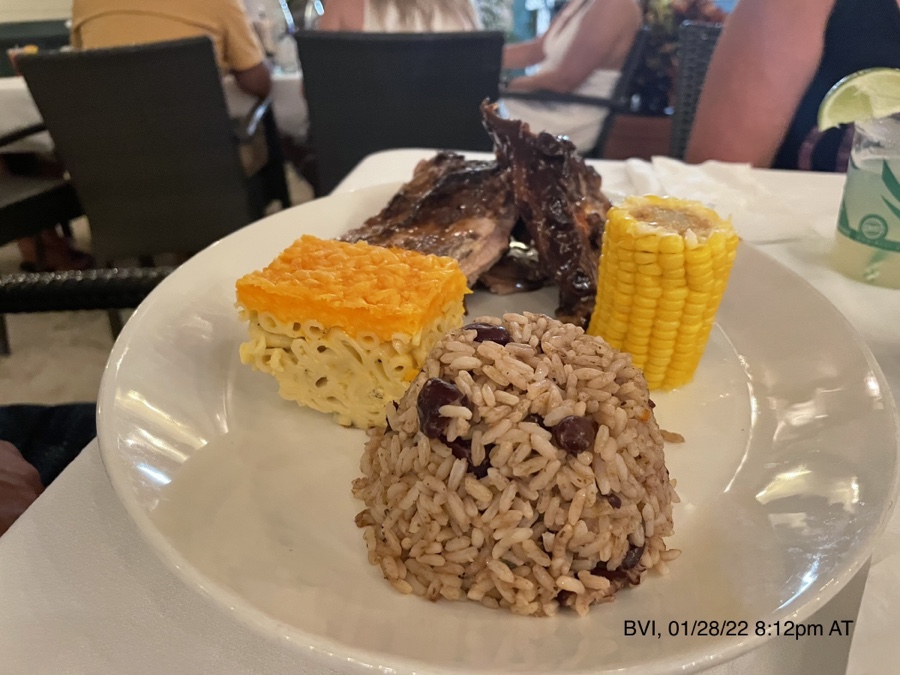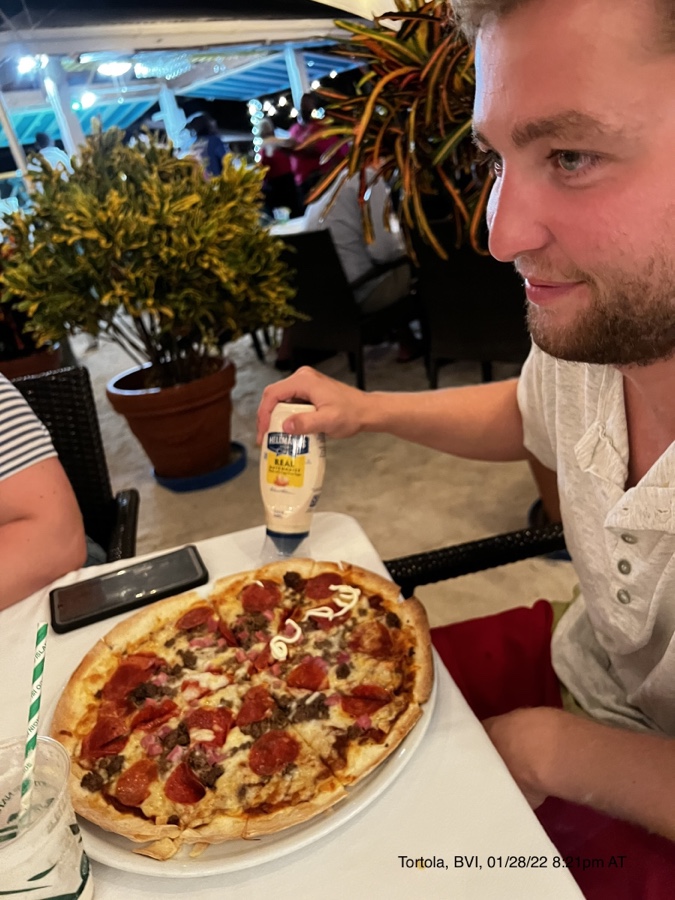 After dinner, the crew were excited to teach us some of their games. During Scabby Queen… we (the Americans) realized… it's Old Maid.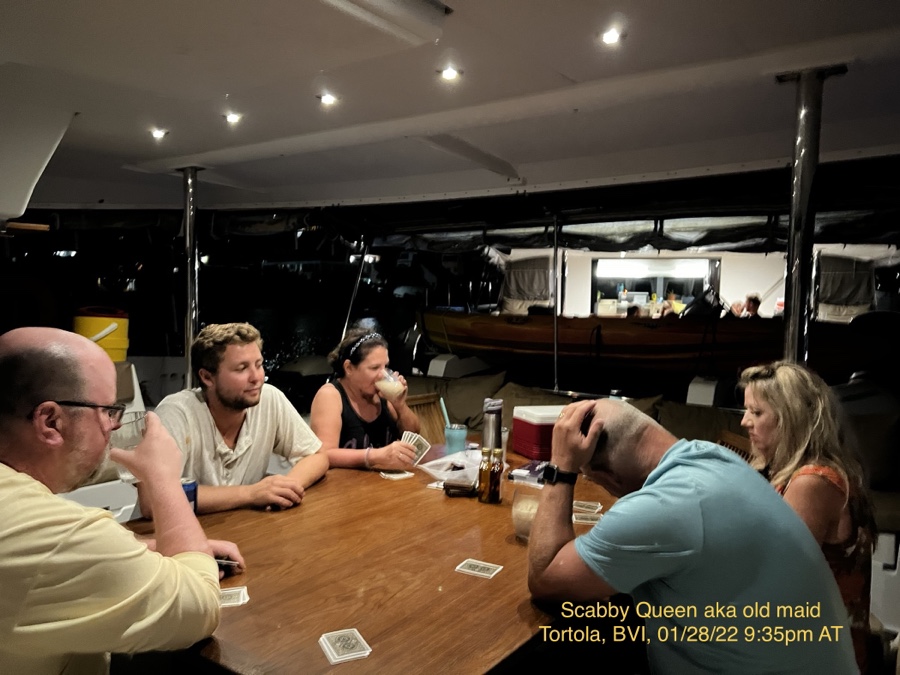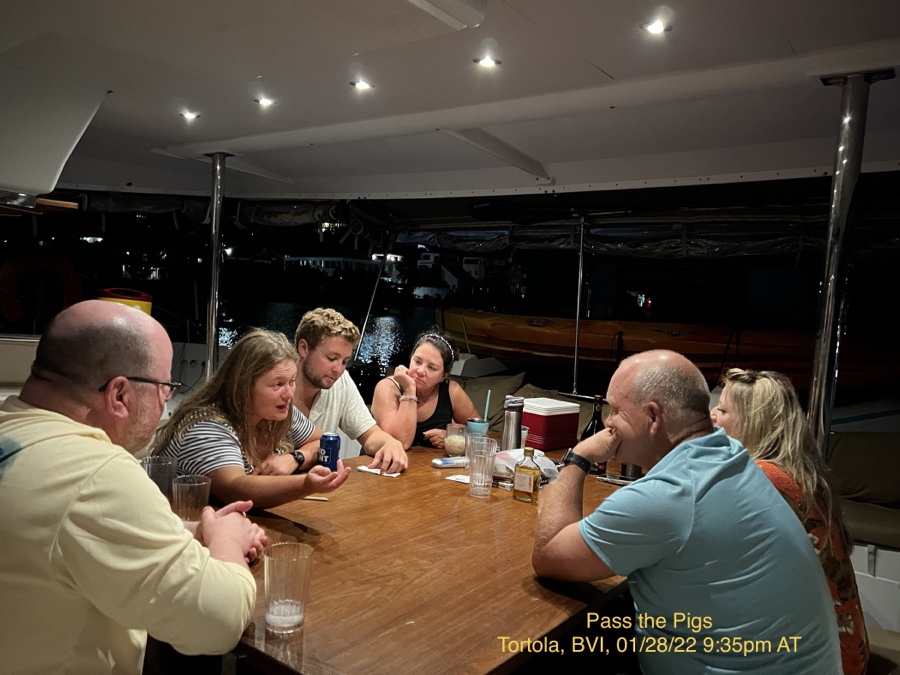 We left the boat by 8 am and went to breakfast… joined by… the chickens, of course.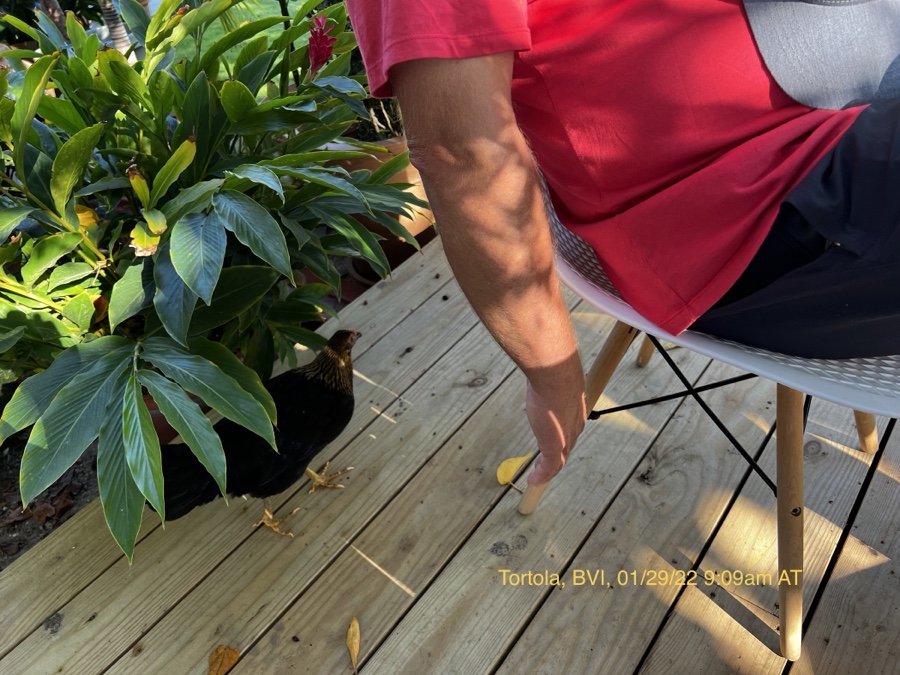 The ferry ride back to St. Thomas was completely full. Our shipmates had been told different things regarding their ferry ticket purchase and ended up on standby… but they had flights to catch. We weren't sure how to help. Fortunately, they were the last 3 passengers allowed on standby so all was well. Jeff and I couldn't get flights until the following morning so we stayed at Bluebeard's.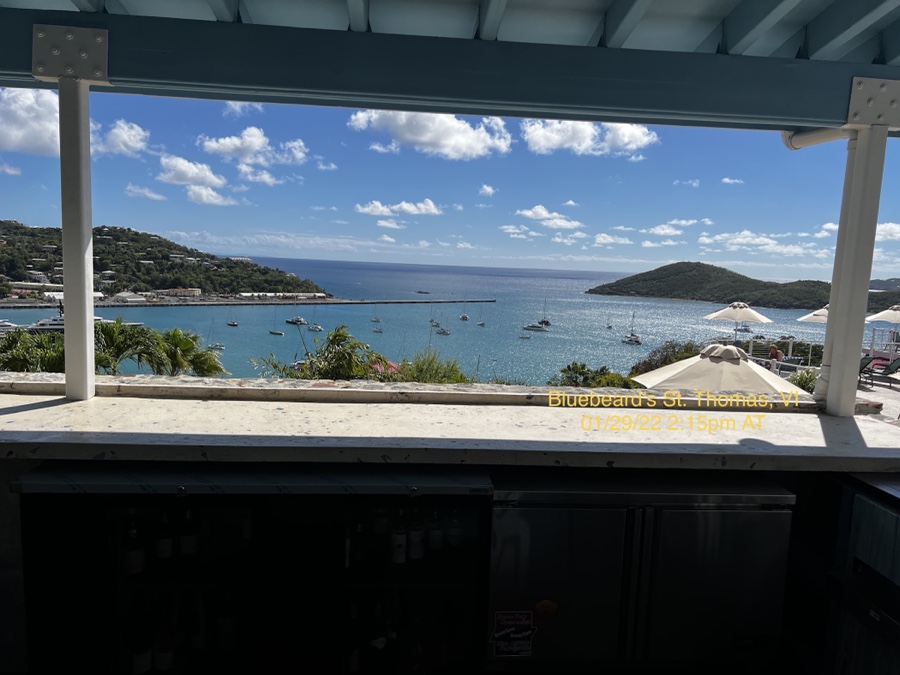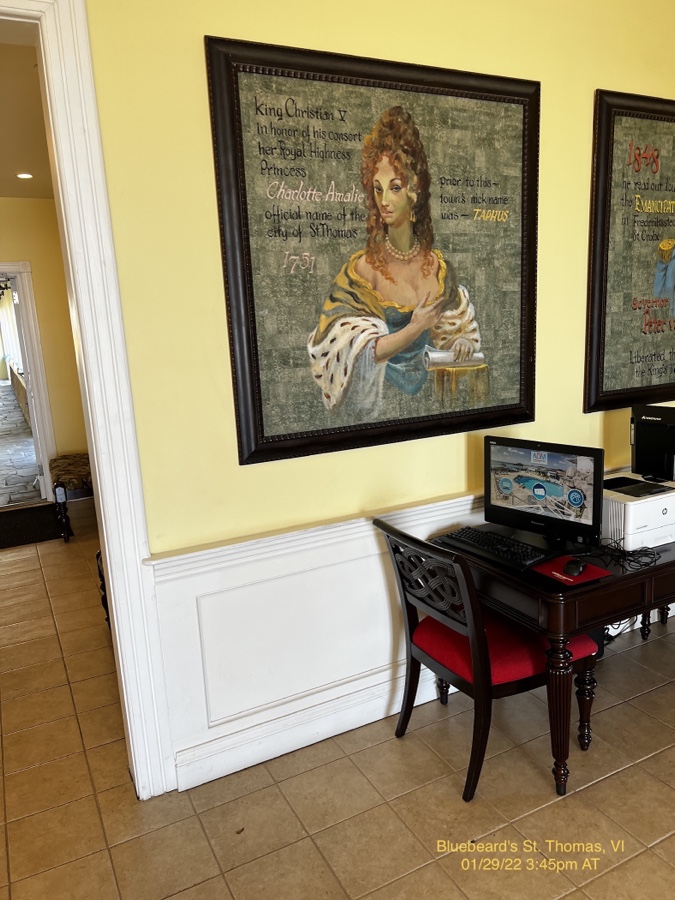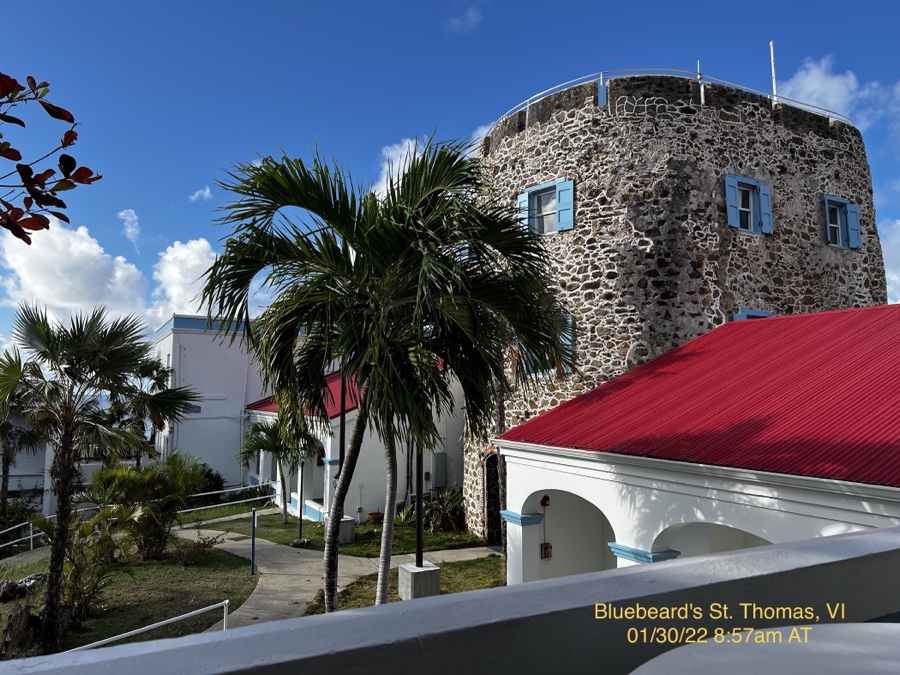 Unfortunately, this area was still closed to tours during restoration & repairs from the hurricanes.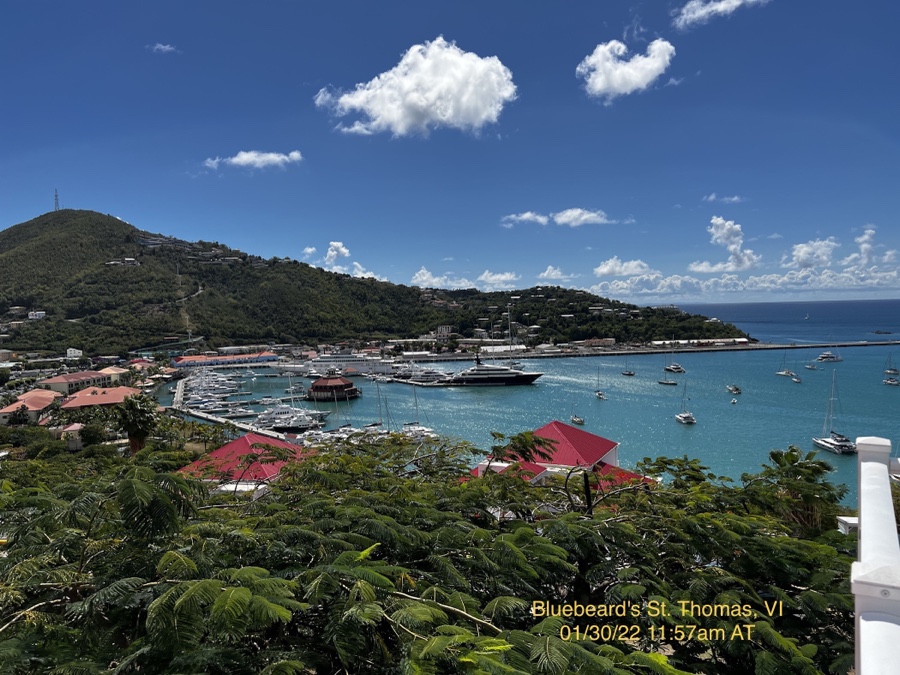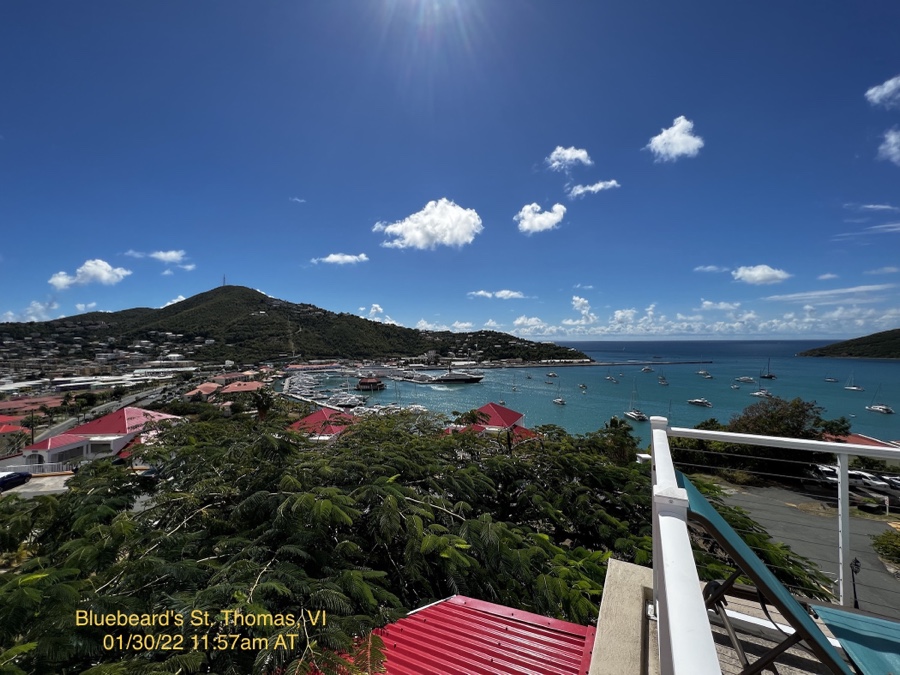 Jeff had a creamsicle and said it really does taste litter the popsicle… I don't like the popsicles so I didn't try it 😉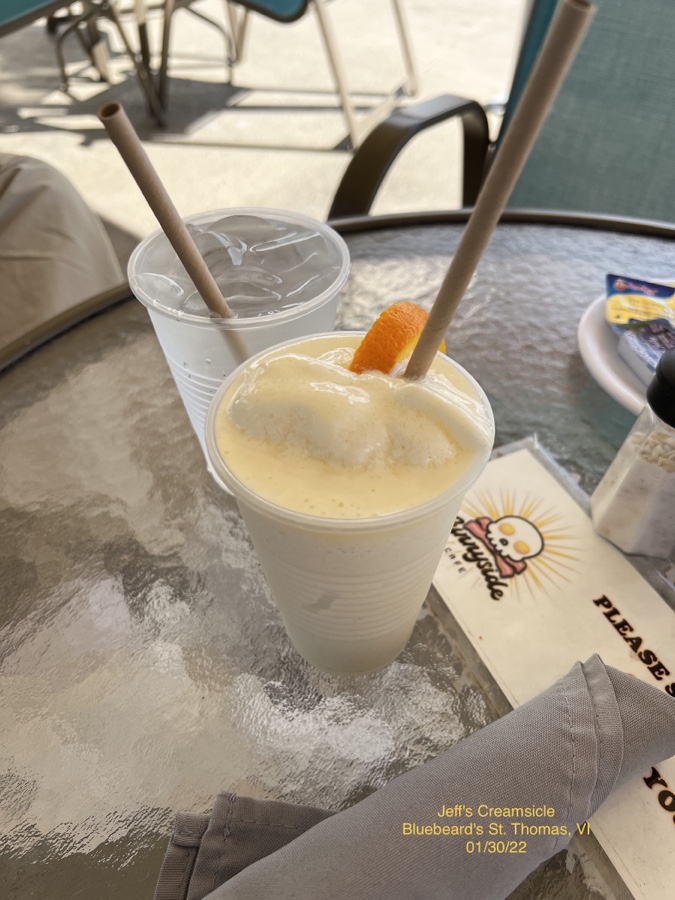 We arrived home and it was COLD and snowy… so I txt our group from the boat "miss ya'll "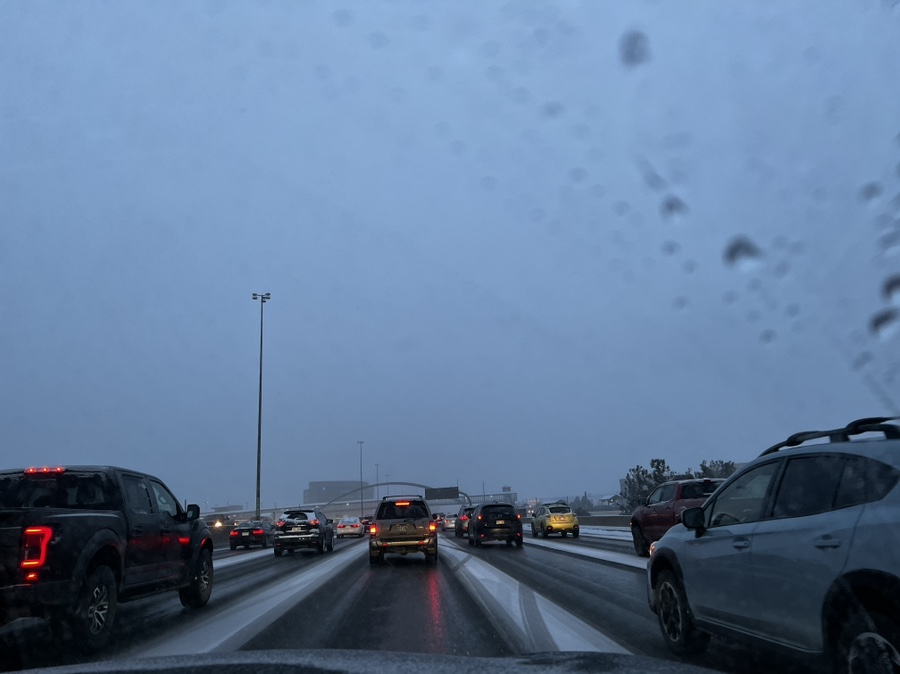 After everyone cringed at the sight of our snow & traffic… a couple days later, I sent them better snow pix.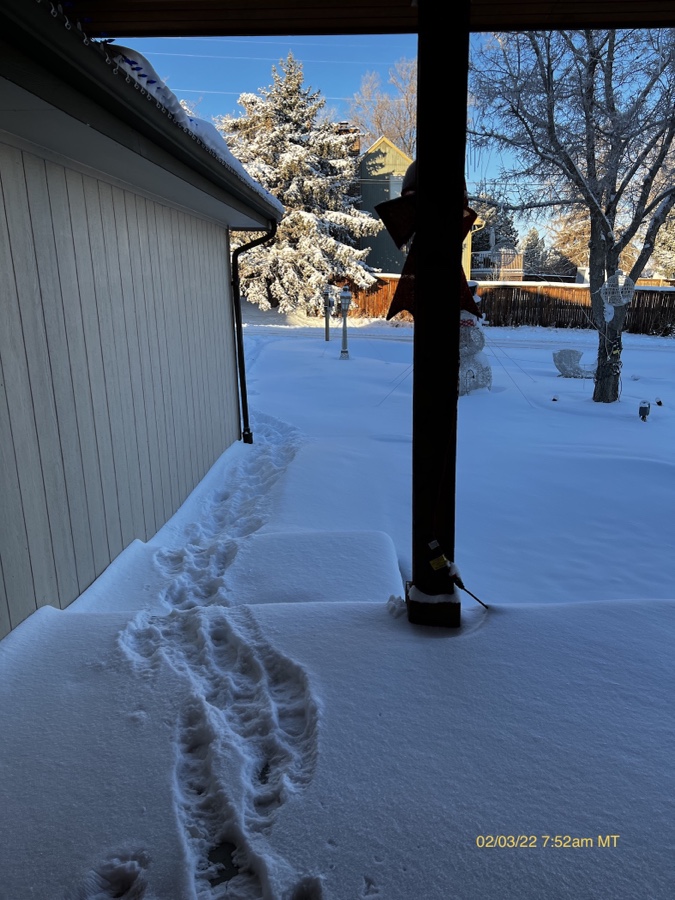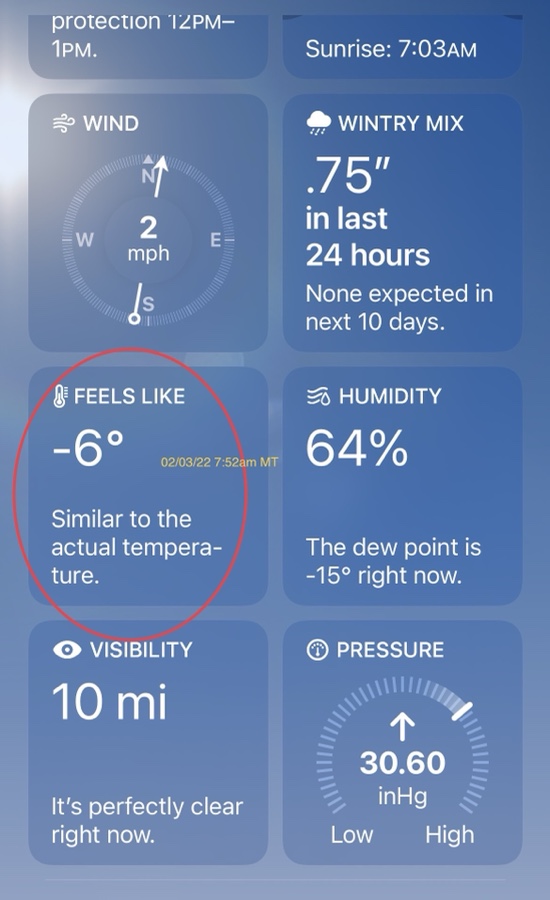 That concludes the trip we took to BVI in January 2022. Thanks for sharing your own experiences with me! I've enjoyed hearing about how things have stayed the same or have changed because of the hurricanes. Jeff and I plan to goto Antigua in late April… holler if you have any advice or suggestions!