[pics incl] We finished up our stay in Vail enjoying the weather & the Adaptive Spirit conference. I don't have any photos with any of the athletes but we did meet a couple in passing. One was in the elevator with me and I asked what floor to push…"oh I don't care…😉" Alrighty then, I'm gonna push all the buttons and we can ride up and down together 😁 Later, we rode the bus into the village with his group.
Everyone at this conference has been so fun and inviting. We also met one of the founders of No Excuses Unlimited [http://www.noexcusesunlimited.org] I actually talked to him a few times over the weekend. However, it was so loud, I'm not sure I remember his name (maybe Rick?) but he was a real down to earth guy.
While we were invited too late for Jeff to join many of the events (and I couldn't attend any… found out later I might have been able to if there were cancellations but I didn't know to get my name on a list. Lesson learned ALWAYS ASK!), we still had a blast and I would definitely like to come back!
We also took some walks and/or rode the shuttle to/from the villages (Vail & Lionshead).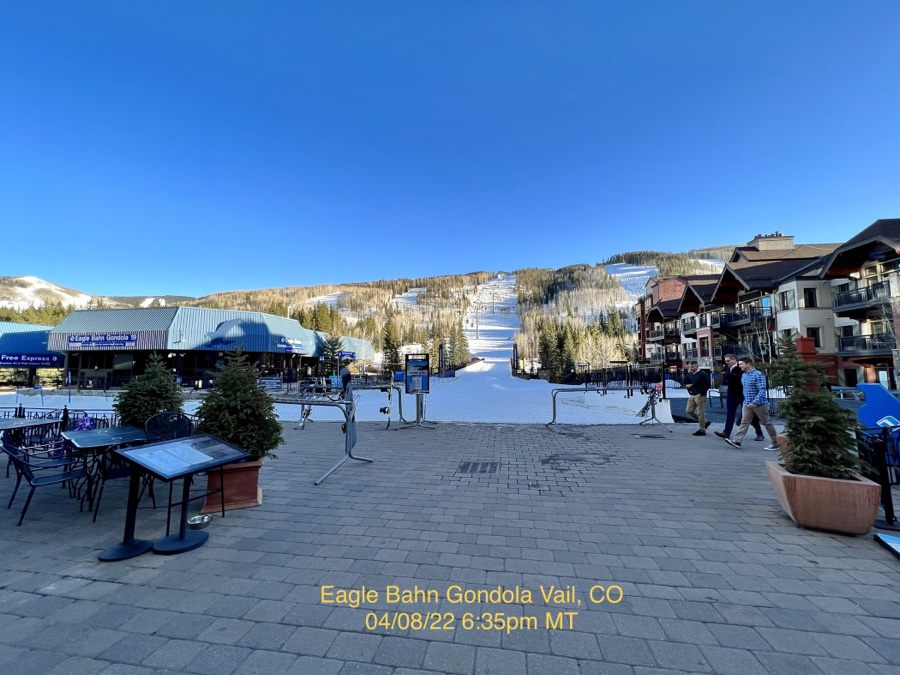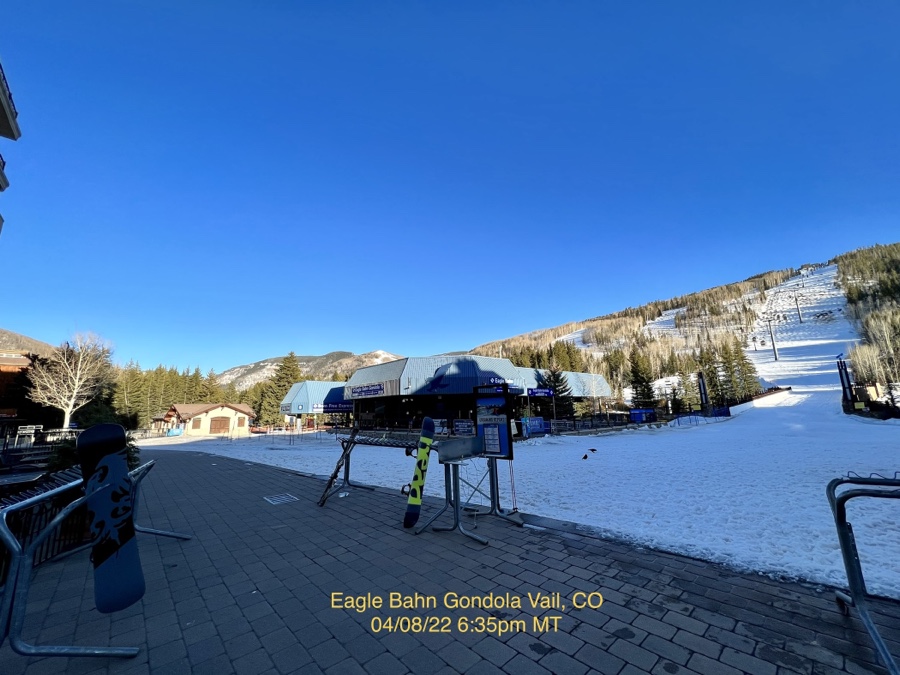 For lunch one day I grabbed a wrap from the hotel cafe (it was fabulous) and I knew Ashley would have loved it… but… she's allergic to almost all of it. The next day Jeff and I ate at El Segundo Mexican Restaurant in Vail Village.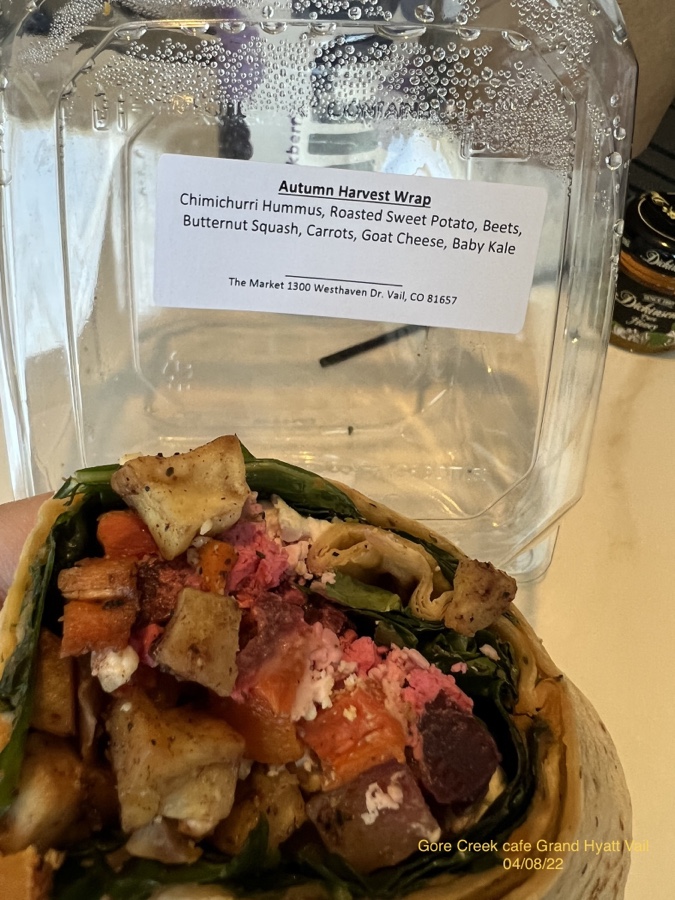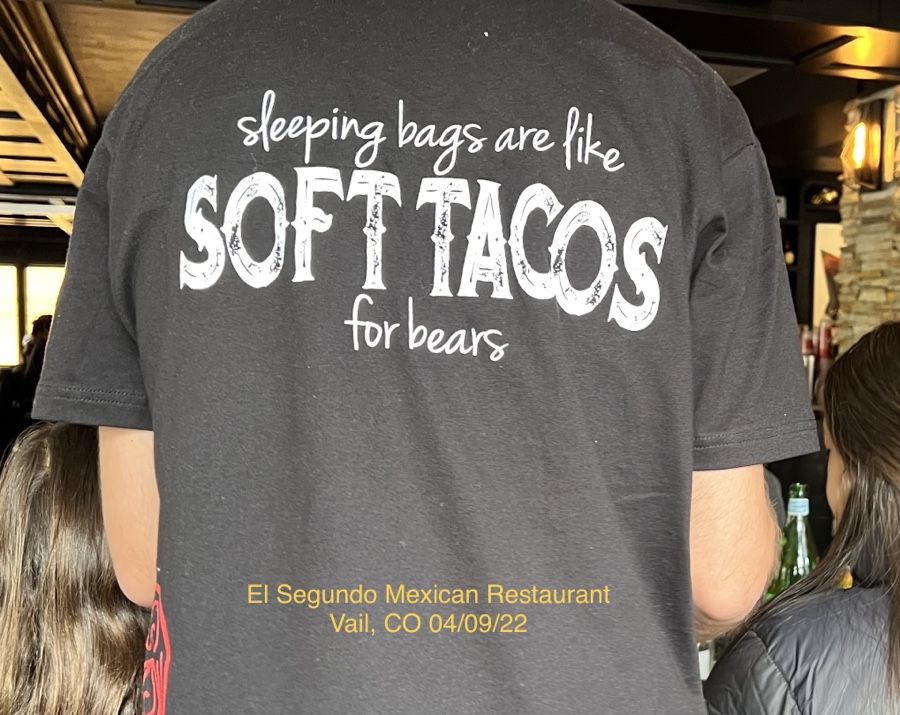 Several of the employees were wearing this t-shirt which made me laugh! Then we decided to walk back to the hotel. A Taste of Vail was still going on and we stopped to listen to the dueling pianos for a bit.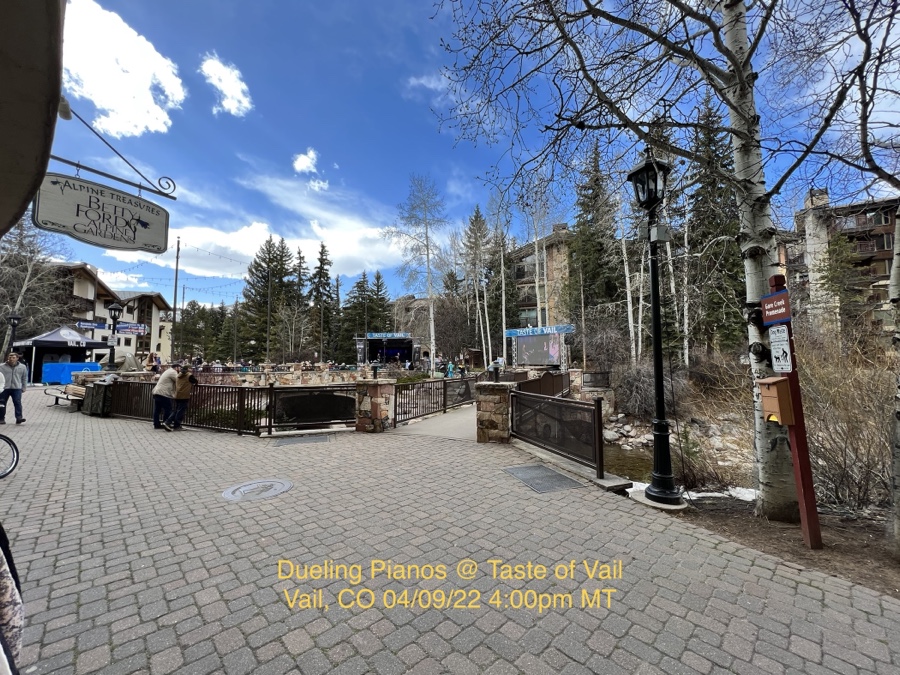 …and the ice rink in Vail Village is still open at night.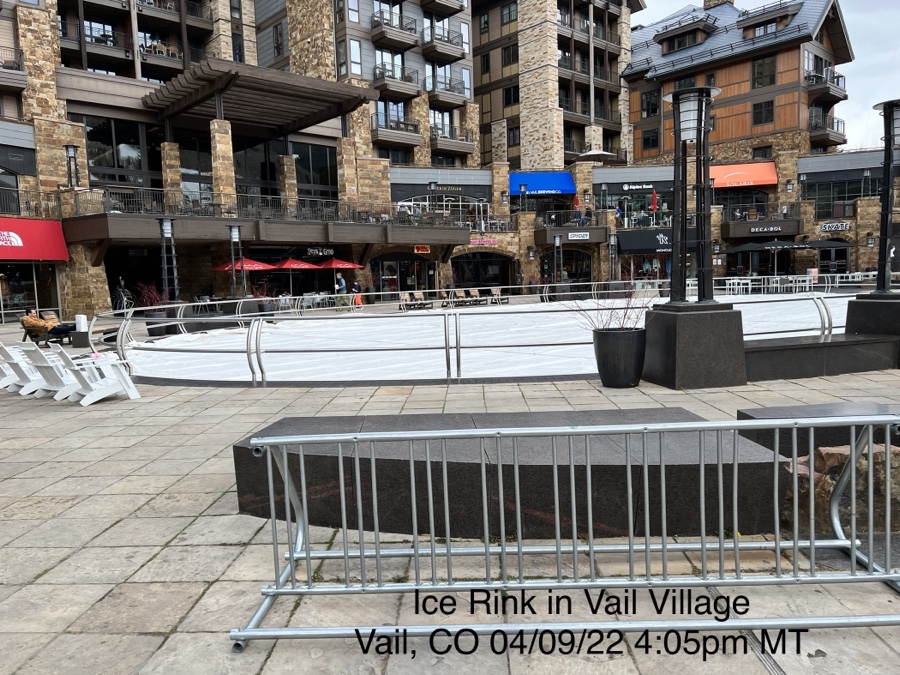 We laughed… a lot when I found bears… to go with my t-shirt photo of course!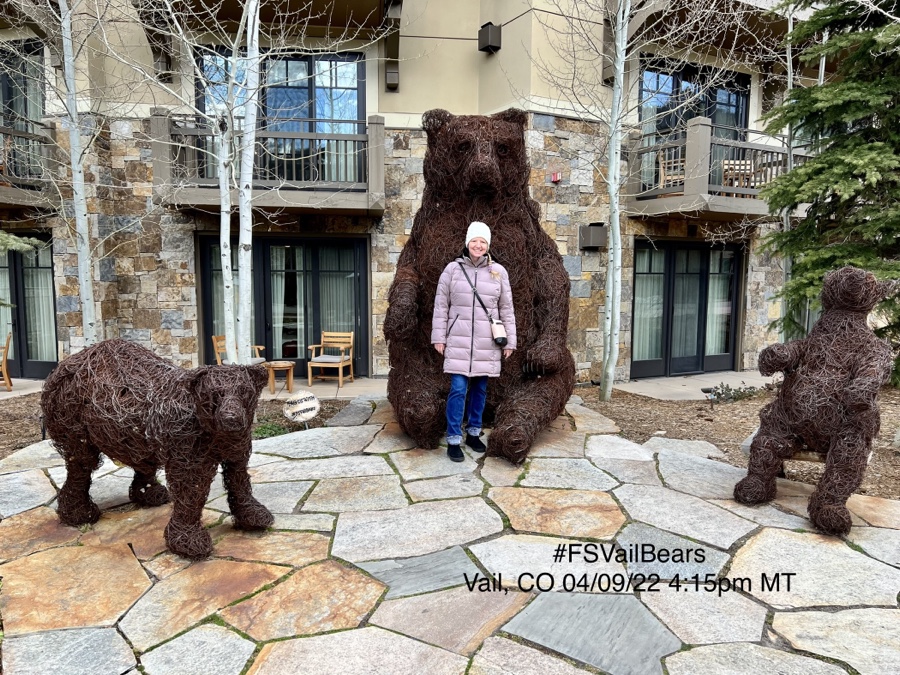 … and the library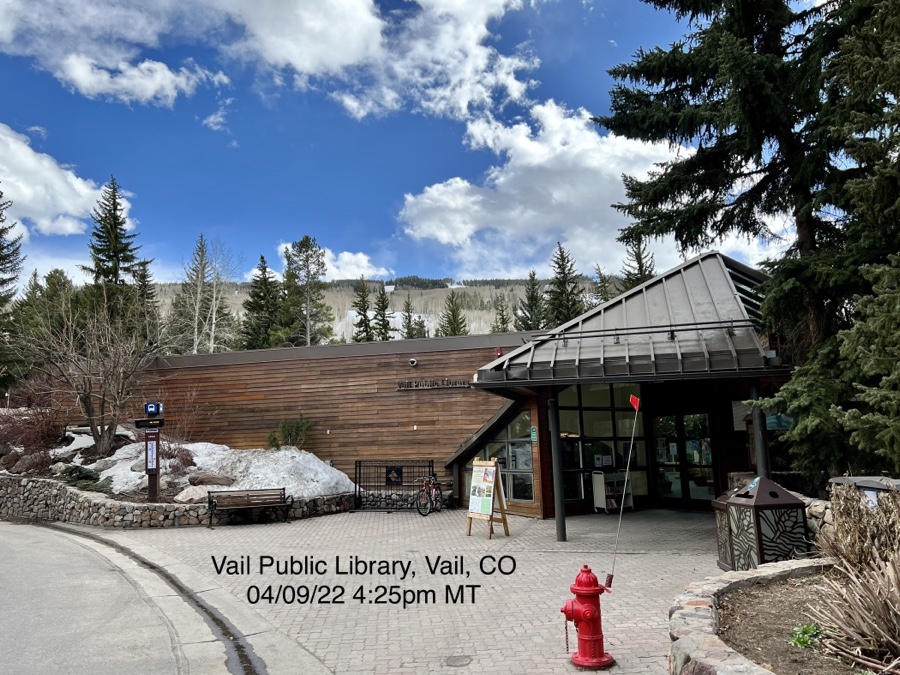 We stopped in Lionshead to get warm drinks because the sunny weather is deceiving… it's high winds and that wind has a bite! The cafe sold bon bons so we each got one and split it… YUMMY! It was tough to resist getting a giant bagful! While there, we were serenaded by a little 1yo who sang us Frozen… she's Courtney's doppelgänger (25 y apart)!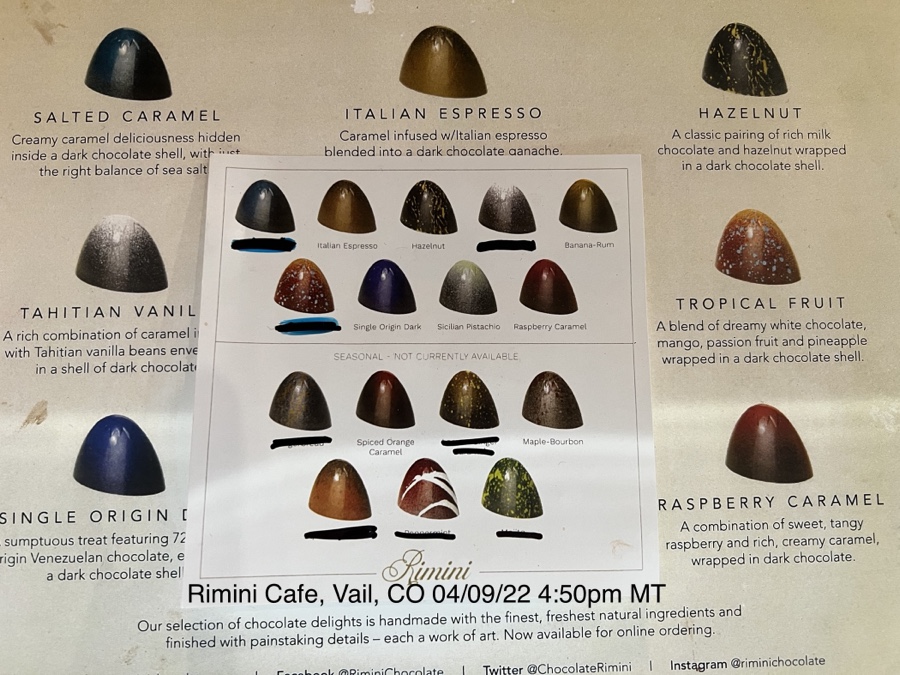 I saw a huge (like 5+' tall) dinosaur leg fossil for sale… or not, it sold… too bad Ashley cuz I totally would've bought that for you (w/ spare cash of course)! 🤣🤣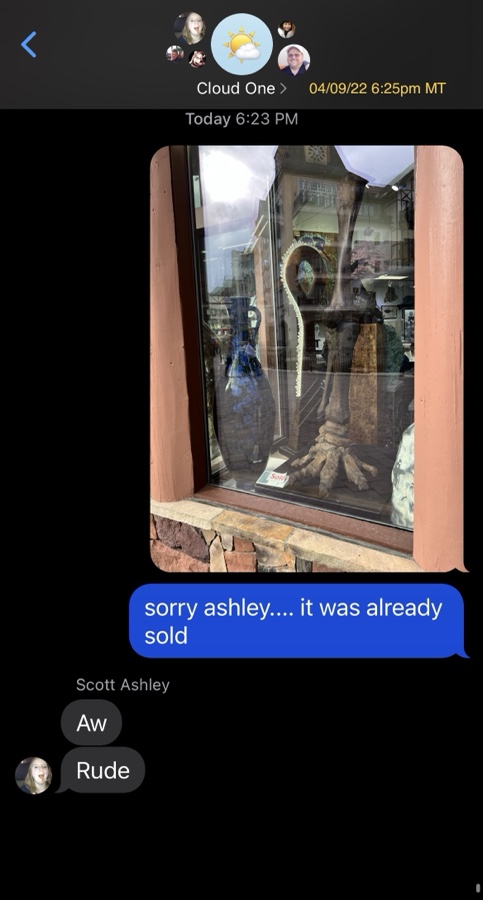 Before check-out Sunday we went down to breakfast. I ordered a smothered breakfast burrito… only "I don't do soggy food" so I asked for the green chile on the side. Clearly this was not a problem 😉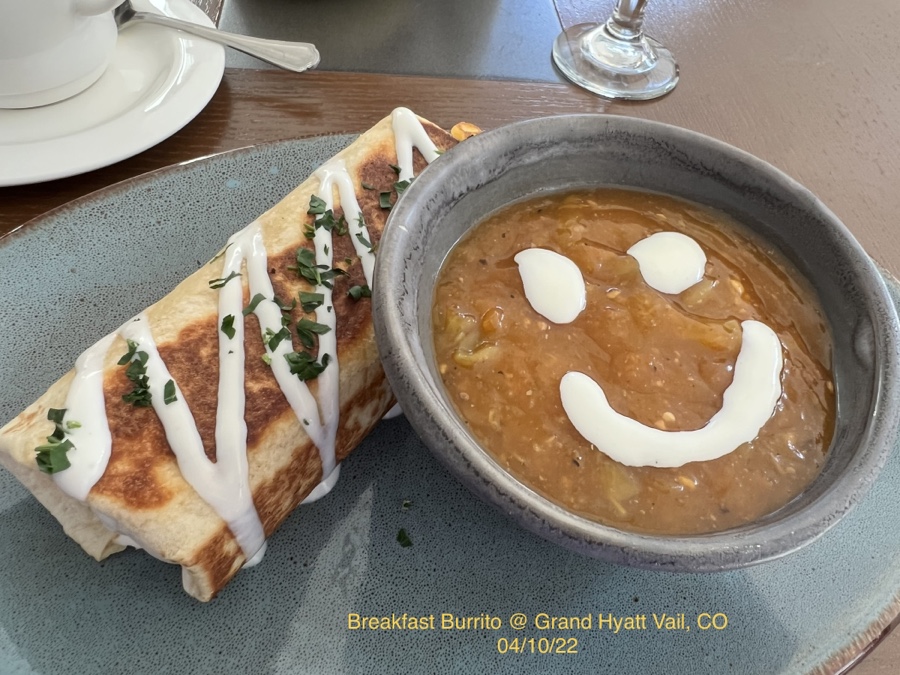 On the drive home we stopped at the scenic area near Silverthorne. I had made a comment on the way up, that we never stop at these places to enjoy the incredible views… we just drive thru.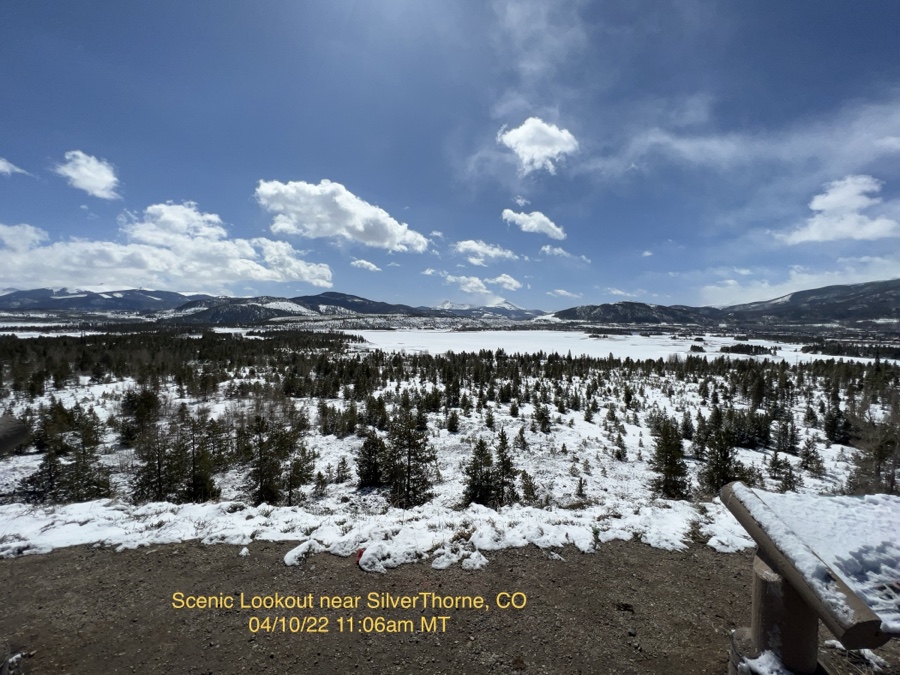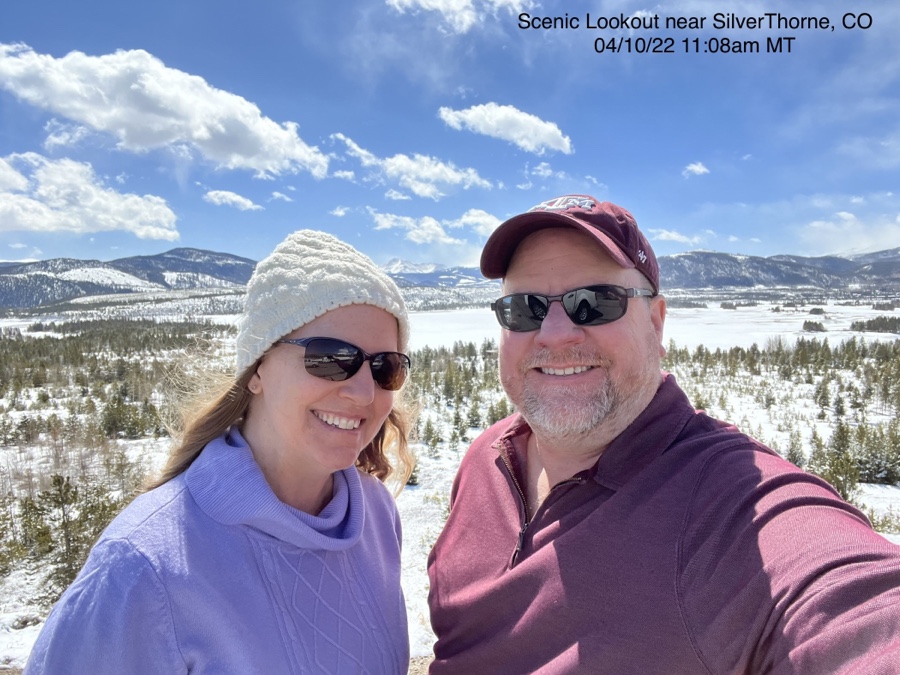 It was still incredibly windy (and that wind was COLD) so you get the 20 second version!