[pics incl] We decided to go camping for Labor Day. Many of the campgrounds have been closed so we were hoping one of our favorite first-come-first-served places had availability… since it's close to our house, we threw some tents in car and drove out and YES! we were able to get one of our favorite spots! We popped up the tents and went back and got the camper. After e set up the camper, we couldn't get the water to work so Jeff dissembled everything… right before he took out the last screw to the water pump… we were discussing that we have had this problem before… and that time had only been "too much pressure on the line"…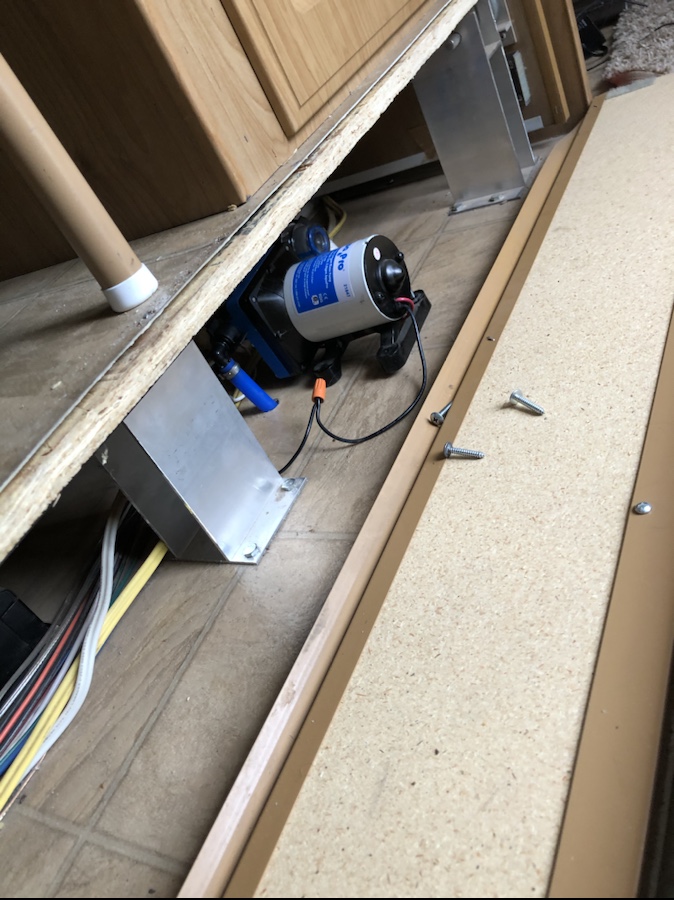 well at least he hadn't completely unscrewed the water pump. haha
The following morning, Jeff had to work so we headed home (also to get the bazillion things we forgot HAHA) but first… there's a bakery! Turns out they also own/run the restaurant we often go to so we already knew we loved the pastries… we just didn't know it!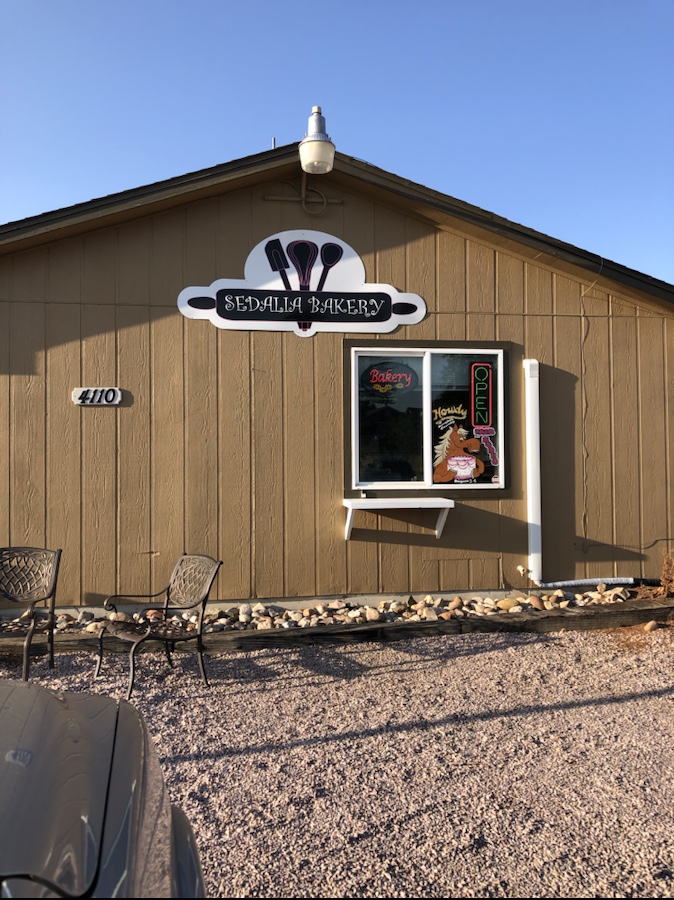 Our campsite was literally along the fencing of Pike National Forest and the hiking trail is along the fence. Hikers and equestrians would meander by (this campground also has a separate section of horse sites you can reserve). One evening i *thought * hikers were approaching but I didn't look up cuz… well i'd get nothing done… but the walking seemed to be closer than normal… and the 5-6 deer confirmed it. We all froze.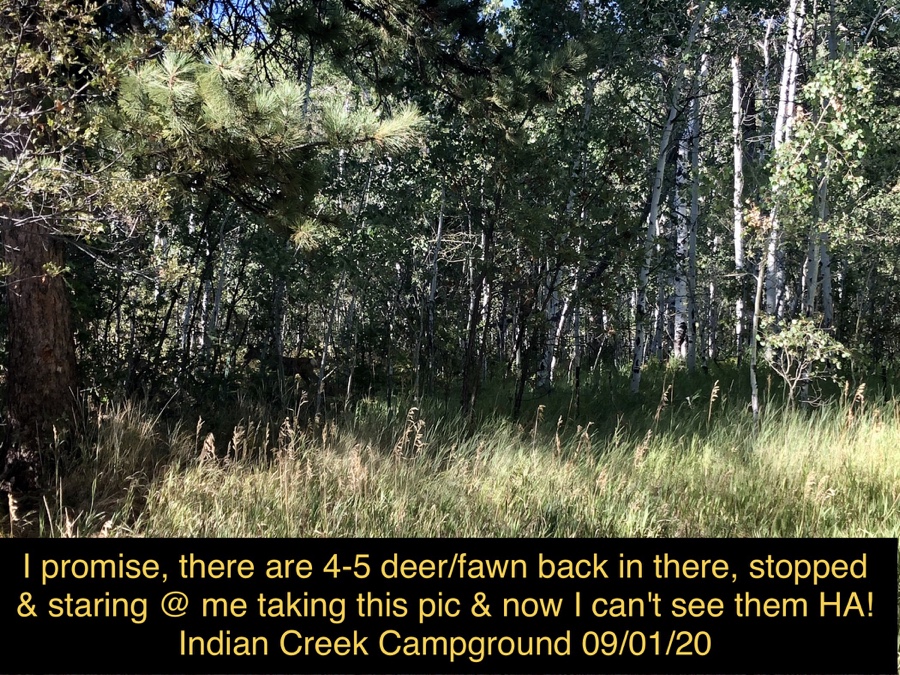 I slowly took a photo and tried to remember where the deer were standing… sigh… i forgot & now i dunno where… maybe YOU can find them.
The wind has been kinda crazy and our small grill canopy keeps banging against the camper. The day before, i has found "a thing" in a drawer that was left over from when we put gym mats under our mattresses. It's a "puzzle hook" but it makes a great redneck noise cancellation buffer!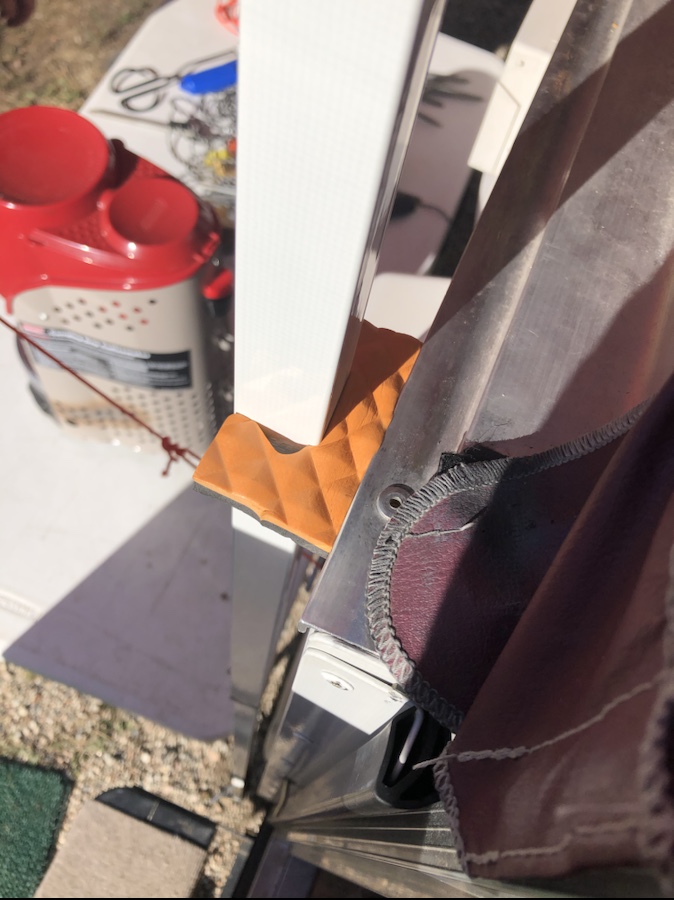 The wind has kinda cleared up the sky now too. Enjoy views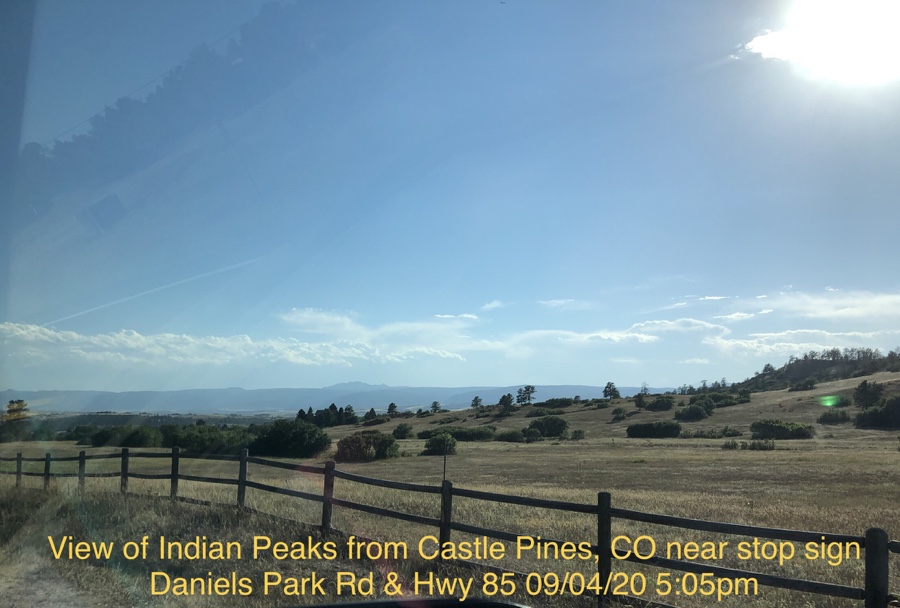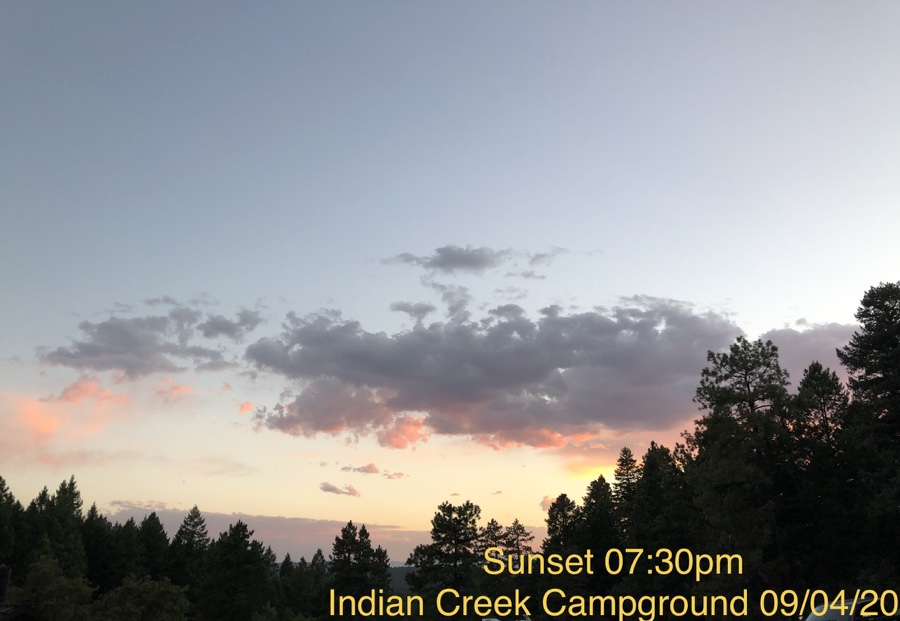 Jordan had Search & Rescue training in the campground parking lot and the nearby ATV range. She came to spend the night once and came to shower before sleeping in her tent the next night.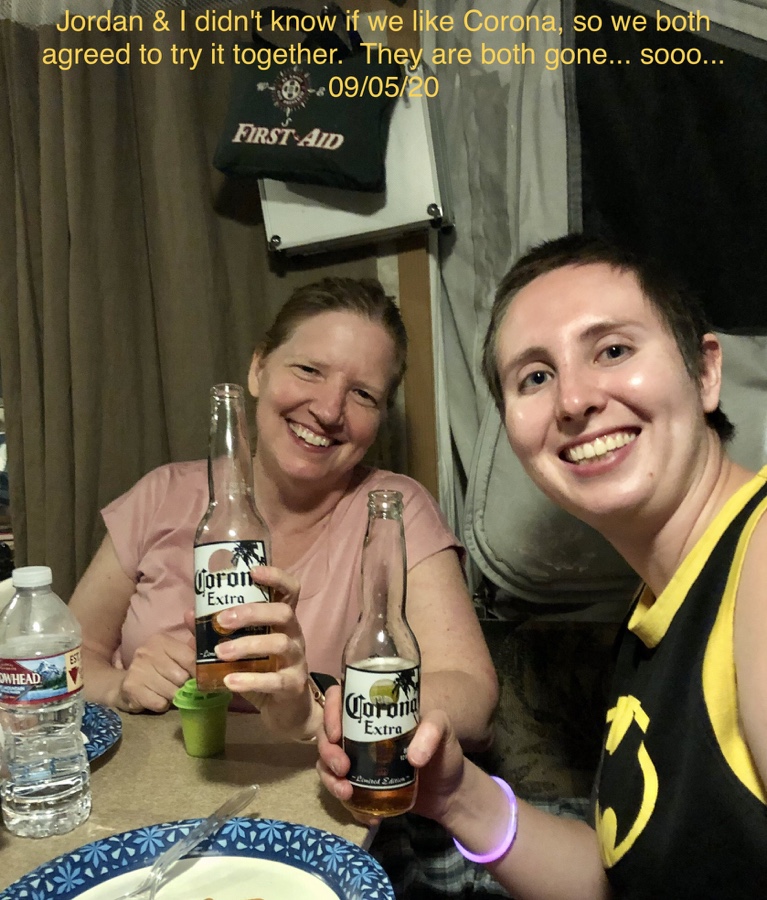 Heather, Daff & dog (ugh i can't remember dogs name), came out for lunch on Labor Day. I snapped a bunch of photos of the campsites but they left before i could get group shots)
[note: yes this is the same campground, just a different site: http://blog.scottsontherocks.com/blog/2019/06/27/camping-06-27-2019/ ]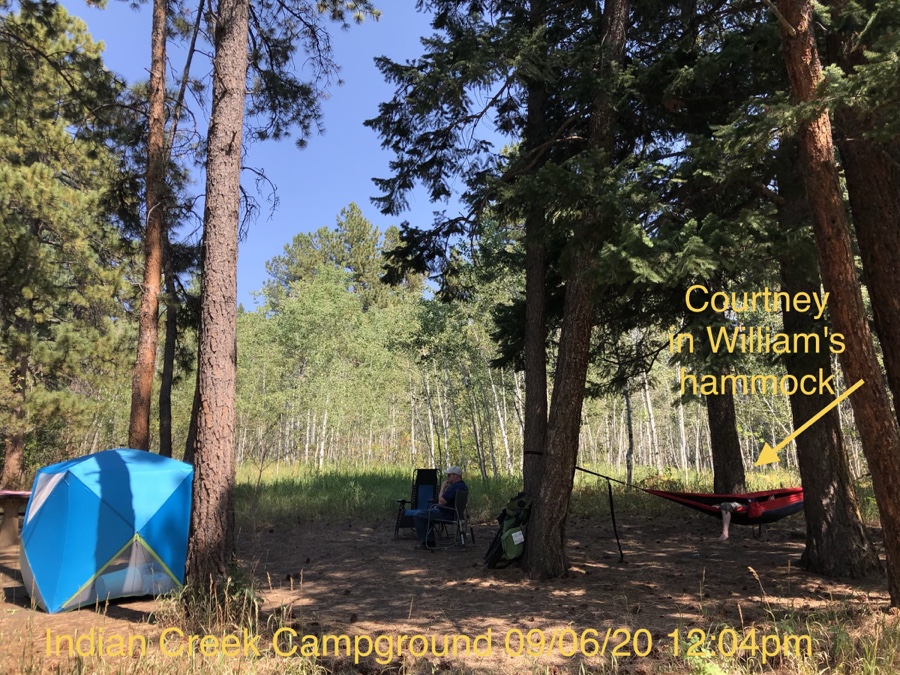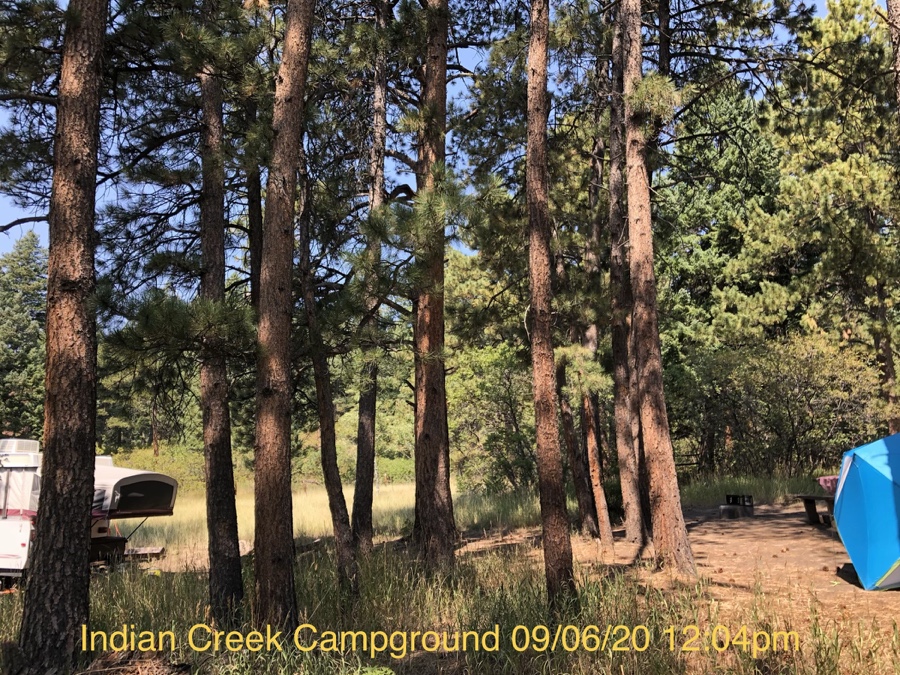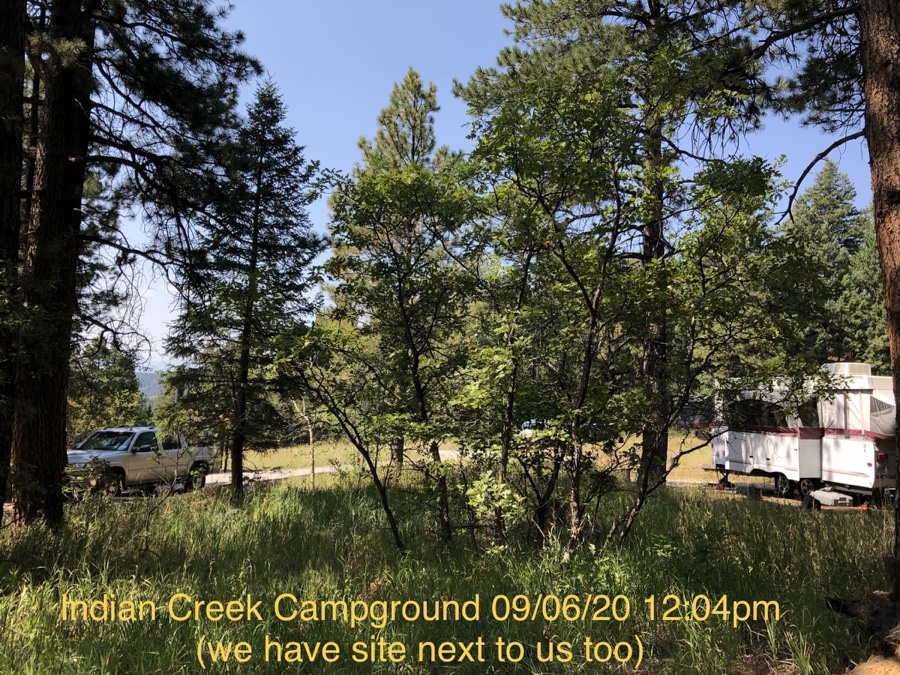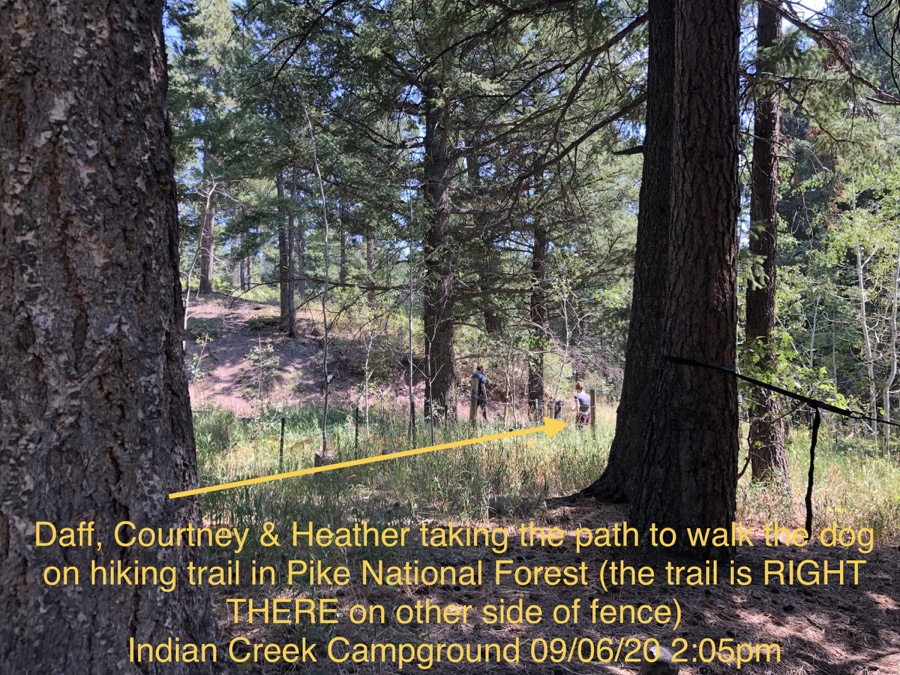 THEN… even though it was 90+ outside, we started getting winter storm alerts?! and then there was a fire at the ATV range! So our 2 week camping trip was coming to a screeching halt because 1) we are tent camper w/ 7″-15″ snow expected 2) we have to go winterize our evaporators cooler! Since Jordan was at the ATV range and now they are done, she came to rescue us… or Jeff, because he was left with Courtney… and me… to pack down campsite.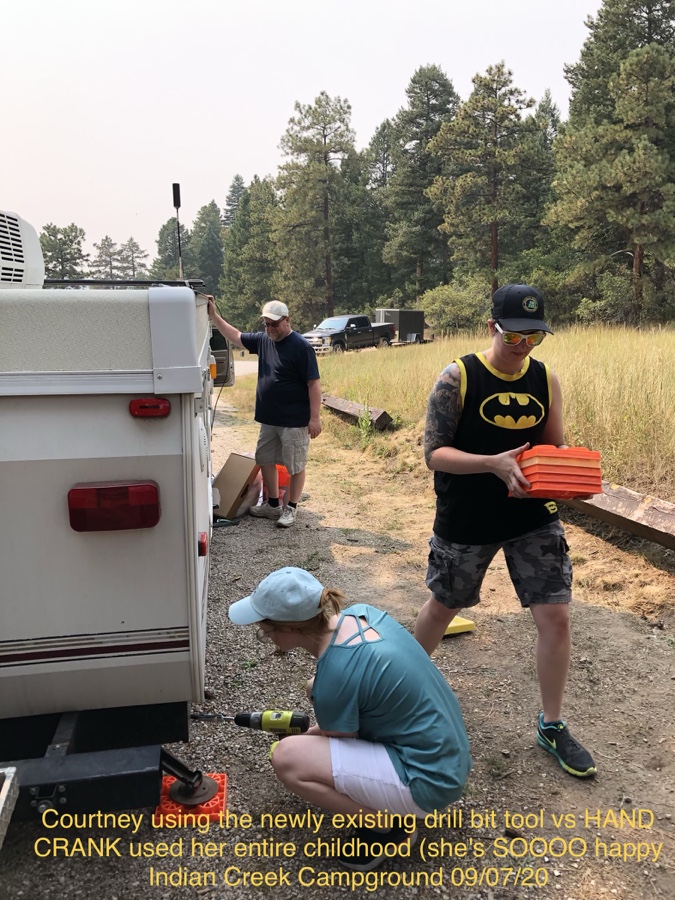 Courtney discovered a new favorite camping tool… they FINALLY made a drill bit for the stabilizers… she's been the designated HAND CRANK person most of her life (well she is closer to the ground😉)
Look at that photo up higher in this post, of Indian Peaks from the stop sign. Nice, clear, blue skies! Now look at this one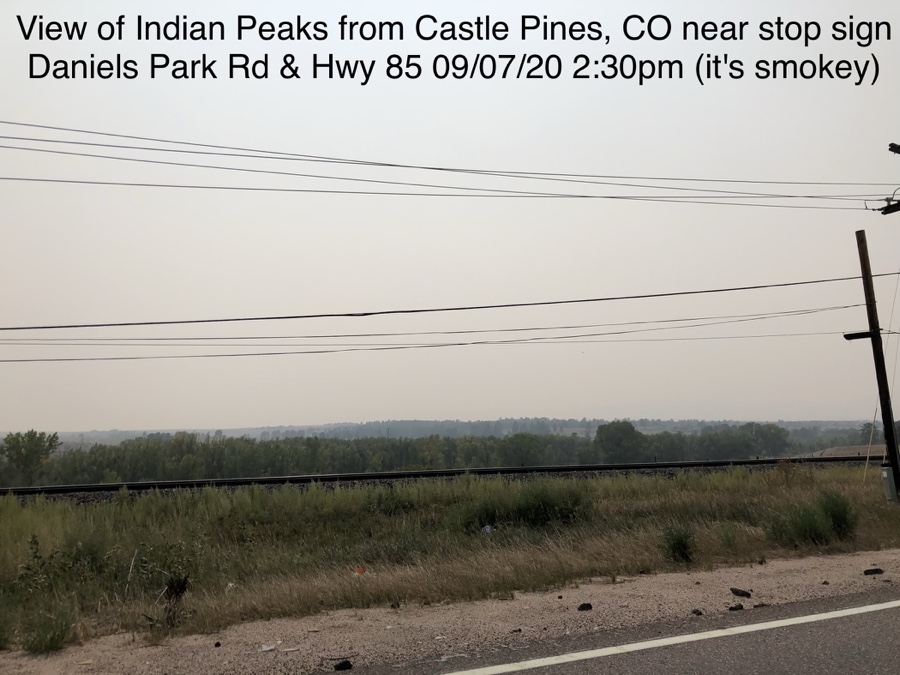 I promise it's about 93* outside!
I took some pics/screenshots of the crazy weather…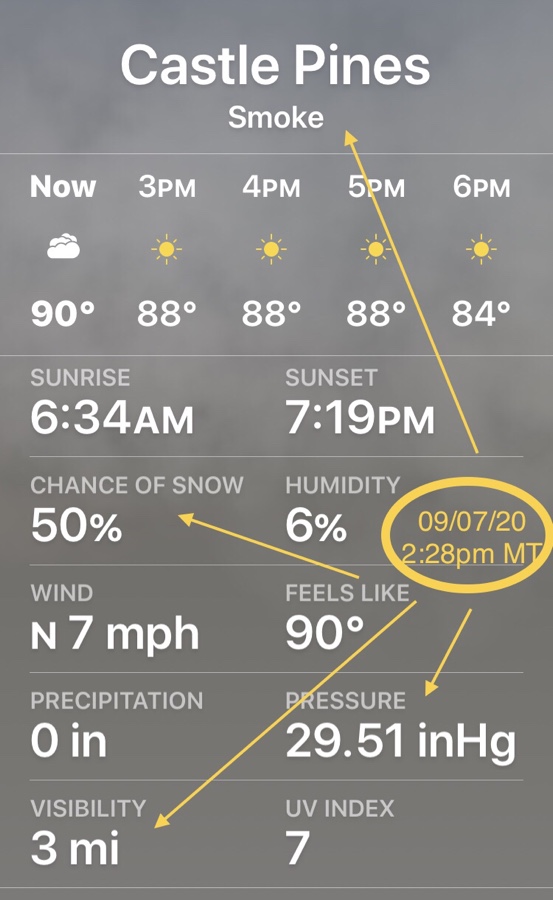 oops! HAHAHA