[pics incl] We only have one rule about Nerf: You cannot attack unarmed civilians; and if you are holding/hoarding Nerf bullets, YOU ARE ARMED.
[ http://blog.scottsontherocks.com/blog/2012/04/07/nerf-wars/ ]
It's midnight, I'm sleeping… I'm basically home alone. I may have to kill a cat for dumping Nerf bullets on my head (my head that was previously ASLEEP)!!!! [or maybe I hunt down teenage boy for teaching cat about Nerf wars!] In either case, I call Nightwing during the Zombie Apocolypse!
More about Nightwing: [ http://blog.scottsontherocks.com/blog/2013/11/20/posing-for-camera/ ]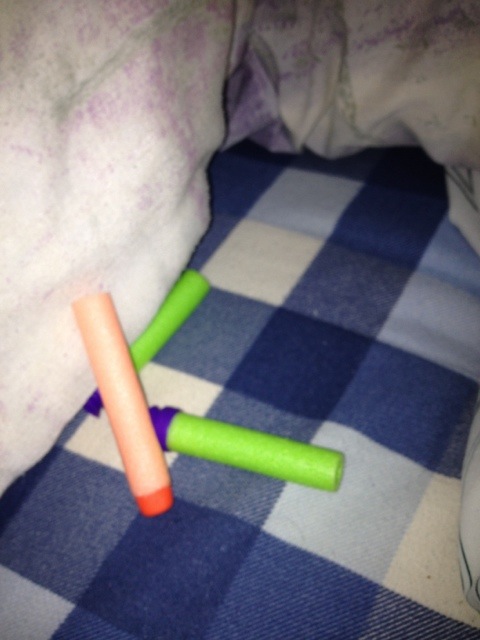 One Year Ago:  http://blog.scottsontherocks.com/blog/2012/11/24/williams-thanksgiving-turkey/