[pics incl]  Christy came up to visit Andrew, Shelbi & Sadie.  Since we have taken our house apart to clean up the smoke mess, we offered to drive down to CoSprings for dinner.  Courtney decided to "work from home from Springs" again.  [http://blog.scottsontherocks.com/blog/2016/10/14/visiting-sadie-101416/]  This time we disinfected ourselves and drove to Emily's first.  She is allergic to animals, so we cannot go from Shelbi's to Emily's.  I'm breathing a bit better but I am not able to keep up with Shelbi and Christy.  Although, we did manage to get Sadie's birth certificate, she's official! It took us longer to find the building and park, than get the paperwork!
When Christy & Shelbi continued shopping, Sadie and I decided that she had made a mess out of her clothes… I went through the drawer and look what I found ;-P  If Shelbi is gonna run around calling me Aunt Theresa, I'm gonna milk it!  I've about taught her "fish-lips!"

At dinner, Courtney and Emily tried to convince Sadie that she doesn't love William best!  [look at her little orange fox outfit; ears & tail]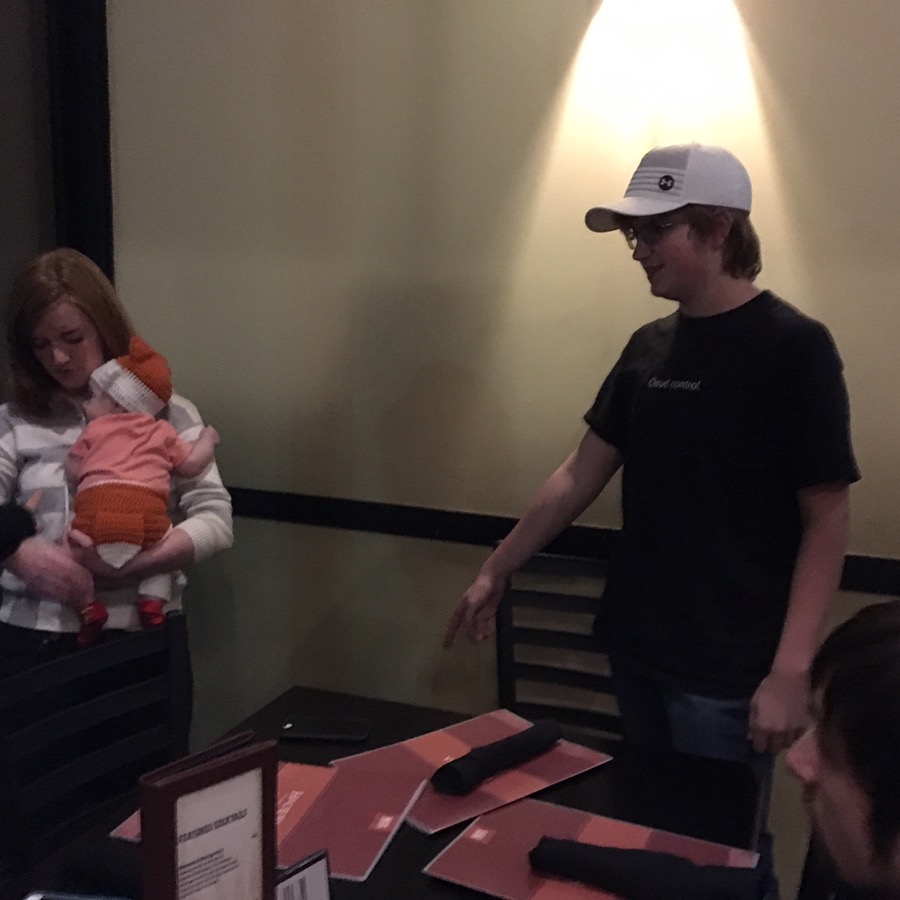 Jeff picked up Ashley and William and met us down in Springs.
[NOTE UPDATE 10/24/16:  Shelbi txt'd me this photo today]