[pics incl] We stayed at Sugar Mill on Tortola 01/15/22-01/22/22. This place has a history. It was a rum distillery and much of the original structures still exists (much was damaged during the devastating hurricanes). We were told that the dining room roof has no hurricane lashing, it's just so heavy, not even that last hurricane budged it.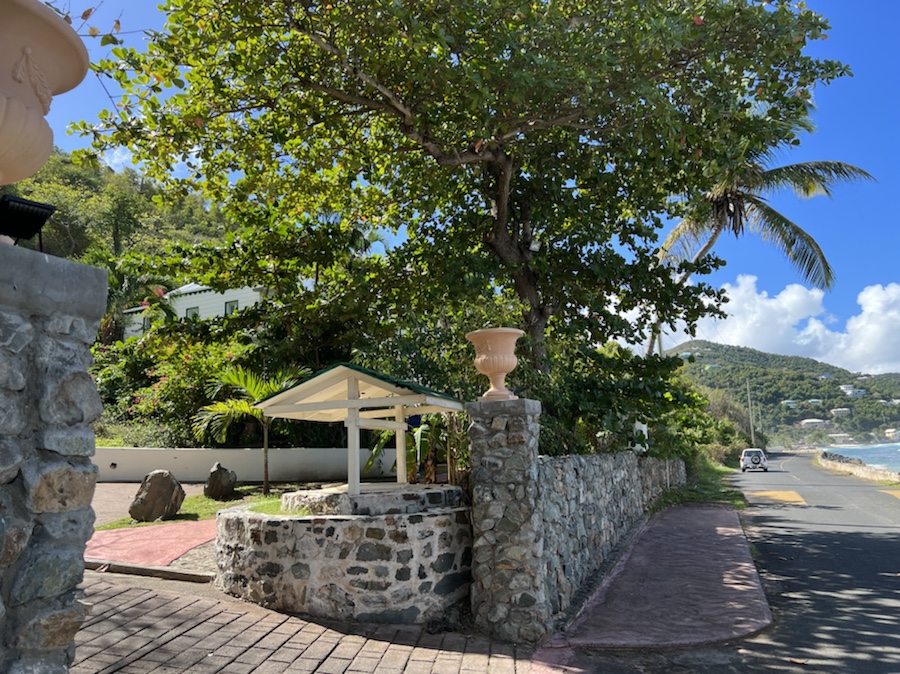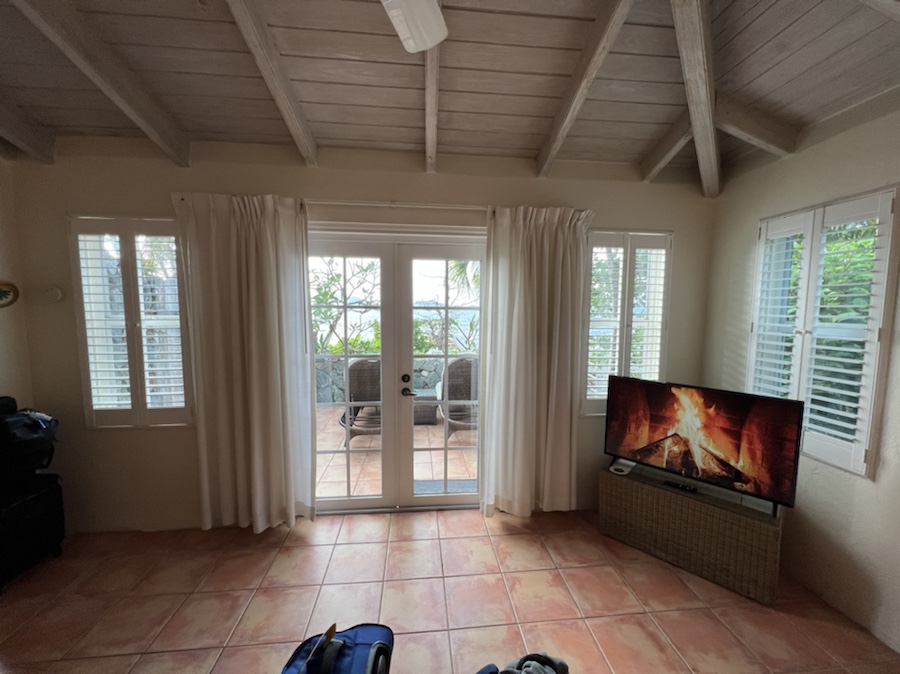 Many of you travel and could no doubt write incredible articles on the places I visit (or might), however, many of my readers do not travel. I have foodies on this list😉, and photographers who could outshine me. I write… for me. But I try to include a little bit of everything…. for others. Feel free to ask for more details or provide me with more information (or corrections). Some of you have asked for "foodie" info, others for geography type stuff that I'm gonna just call… maps 😉 Some more pics, others more descriptions.
I can talk to my device to type for some of this but overall, my brain still doesn't like toooo much time online. It takes more effort to edit the photos to add dates or captions. I'm still kinda trying to go "in order"
Keep in mind that you can click on the photo to zoom in on your device. You can also switch between mobile and desktop view in you browser… for different blog views.
I do have photos from our first night in St Thomas but they are not in my album I specifically made and I'm too lazy to hunt them down right now!
We noticed all over the Virgin Islands roam wild chickens.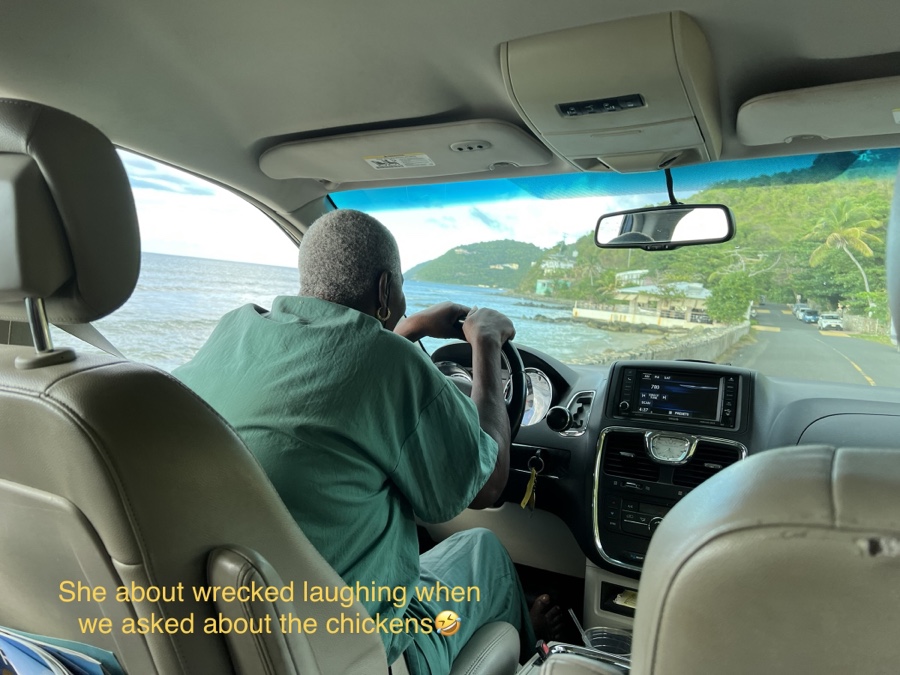 We asked our driver from the airport about all the wild chickens and she literally about died laughing…. see.. laughing so long I had time to pull up my phone and take a last photo [it's a thing I do: http://blog.scottsontherocks.com/blog/2014/05/19/if-you-are-going-to-die-laughing/ ]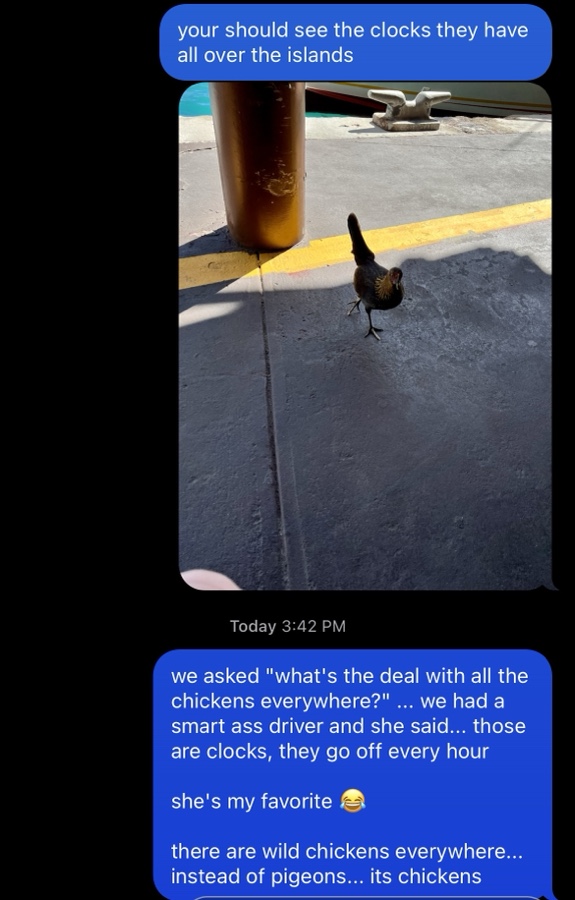 Her reply: those aren't chickens, those are clocks, they go off every hour.
The food at Sugar Mill…. I could never do it justice, just trust me…. trust us, when we say that you would have a hard time finding anything better ANYWHERE. Breakfast was served at the beach cafe and dinner up in the main hall.
Here are a few photos from our first day/night at Sugar Mill.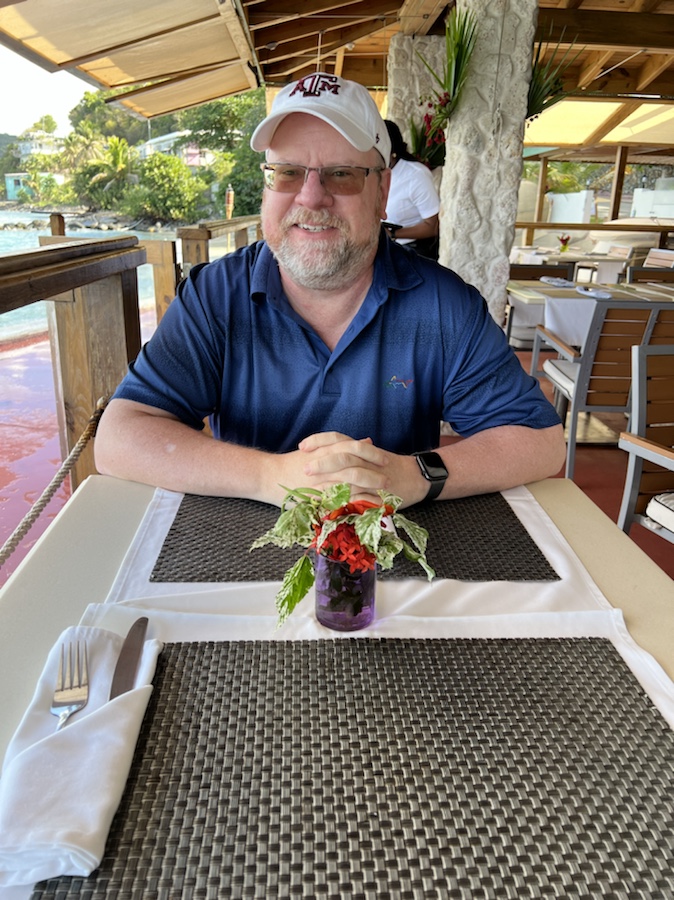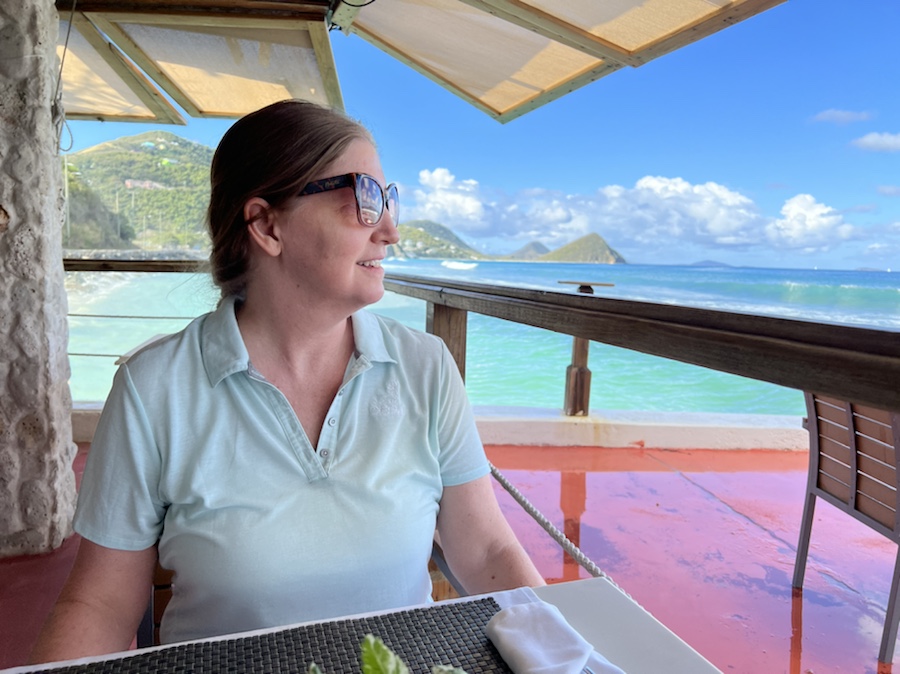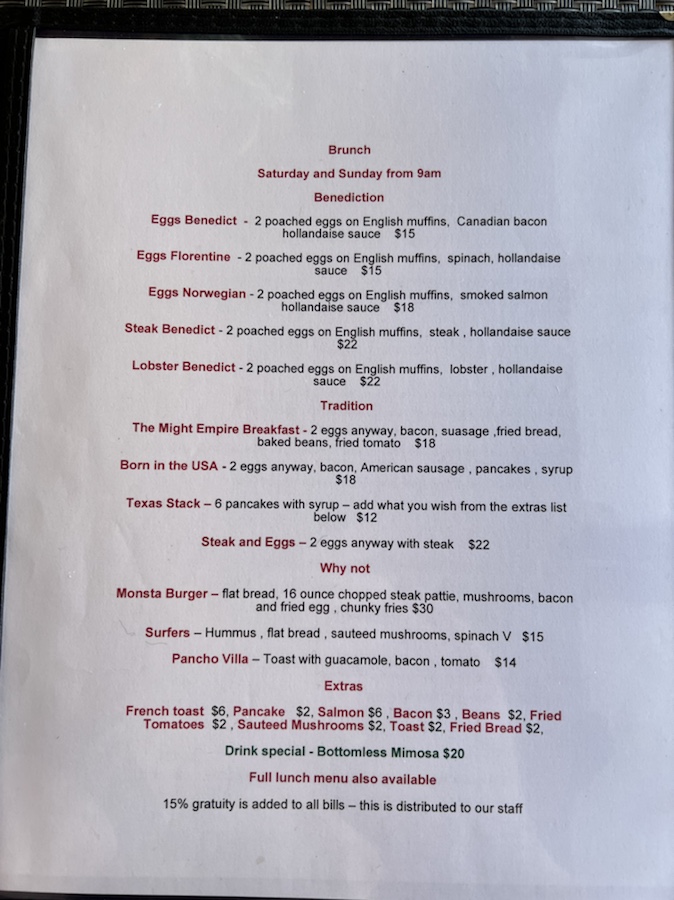 Pelicans often sat on the stands near the water.
They knew I am allergic to shellfish.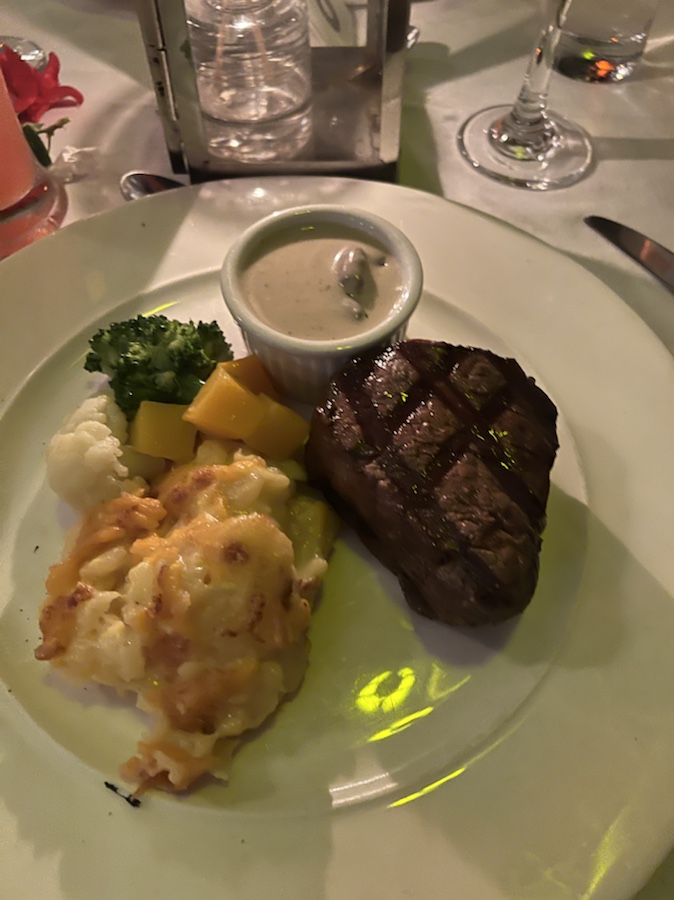 but Jeff is not, he ate seafood almost every night!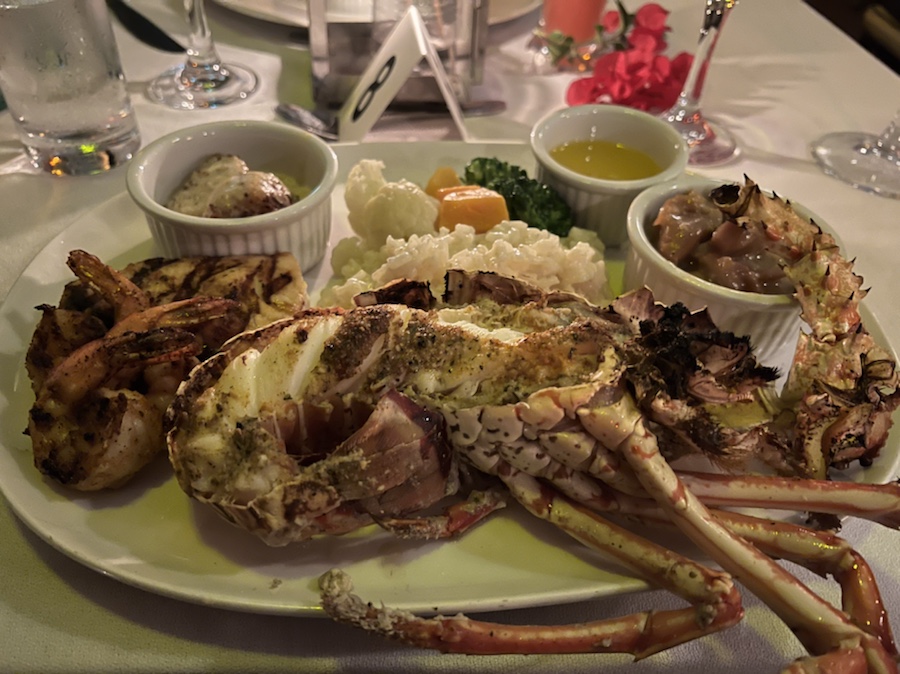 I teased my parents one day and said "what I see"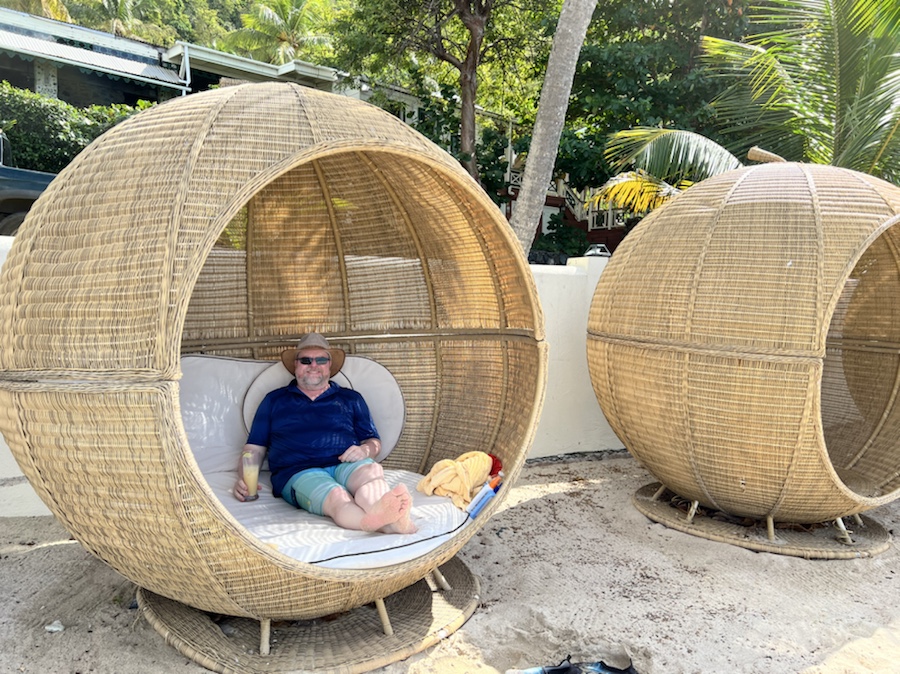 but then I said "what Jeff sees" and sent the photo from the previous blog… but Jeff likes this one better (We are both in this one 😉)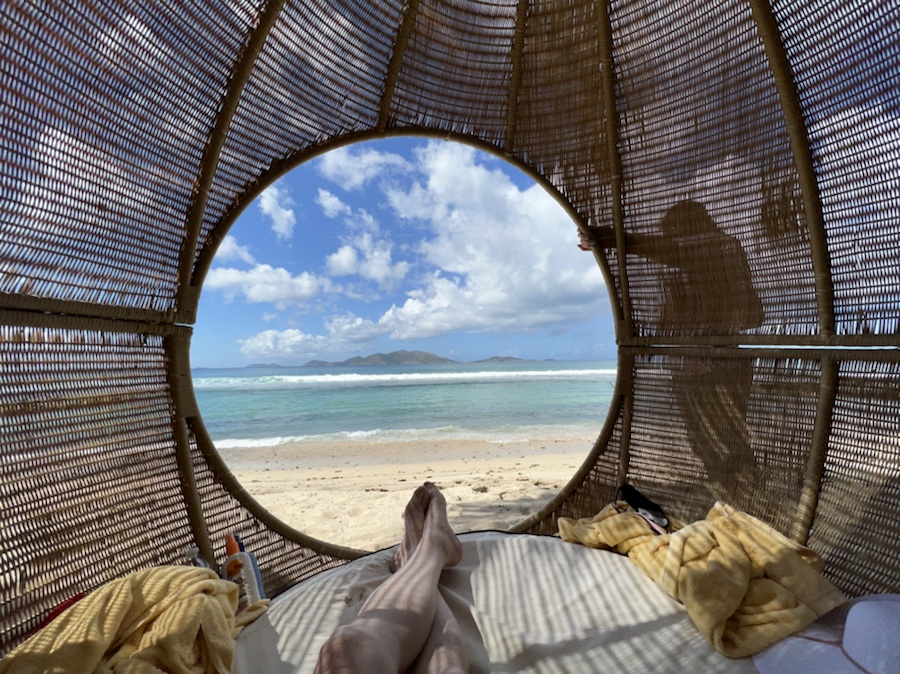 For some reason… I always … had sand…. even when I thought I rinsed it all off before heading back to the room…. nope. The owner was sad when she explained that prior to the hurricanes, the beach had been pristine, not a rock in the sand, and sandy beach was farther out. Unfortunately, it's still too rocky to really go out and play on this beach. The plan is to fix it all up at the end of season. They were more than willing to take us to "play" at any other beach we wished.
Before dinner, we had txtd some photos of our room and view. Cute that they "lit the fire for us" 😂 and I took a short 30s video and sent to the kids. (videos don't upload well right now)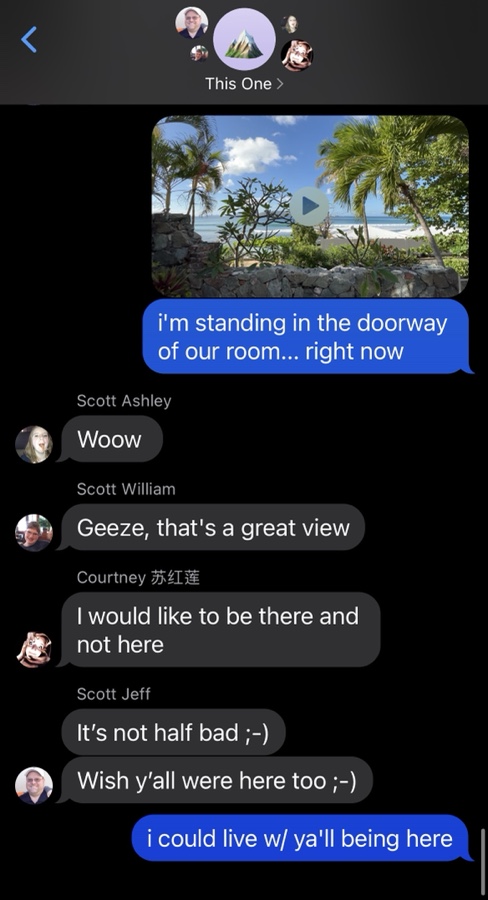 Still shot for ya'll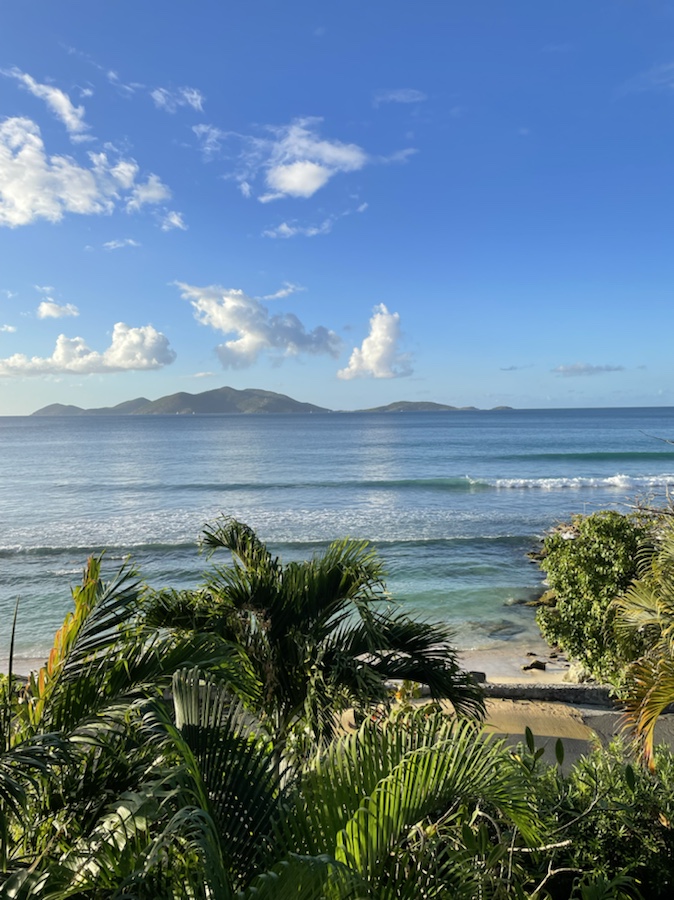 The photos are unedited. It really is THIS PICTURESQUE. The water really is that blue/green
This almost describes every night of our stay. Don't worry, I'll keep posting more though😉
Here the map coordinates as requested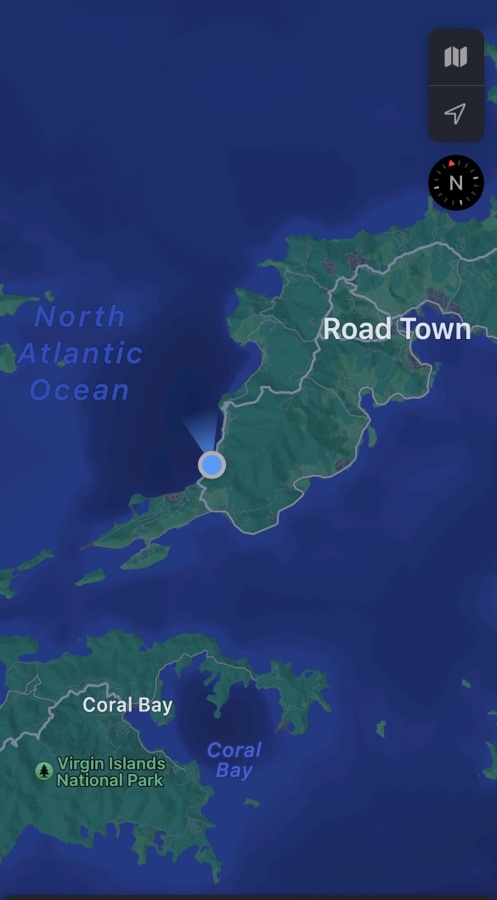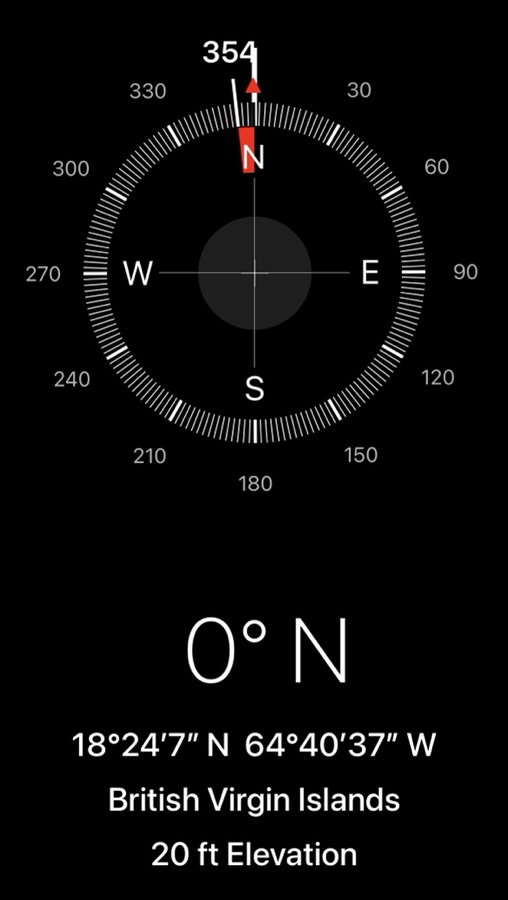 Enjoy