[pics incl] Our stay at Sugar Mill included two excursions. One was a catamaran day on 01/17/22 and the other a tour of the island by the resort manager (born & raised on Tortola). I've thrown in some random foodie pix too.
First, I should explain that way back when Jeff made the catamaran reservations for next week, almost a year ago, BVI required that all visitors quarantine for five days at "approved facilities." Well leave it to Jeff to go…. well I don't wanna staying in a hotel for 5 days, I wonder…? And if I'm starting 5.. then why not a week? Yes, Sugar Mill is an approved site because it's an out of the way, secluded, smaller facility where everything is SPACED OUT. By the time we arrived, no quarantine was necessary so… voila, more vacation!
We had mentioned to a few people over the months that we were PLANNING on going but no one but the kids knew when we left (as we weren't sure we would get to go).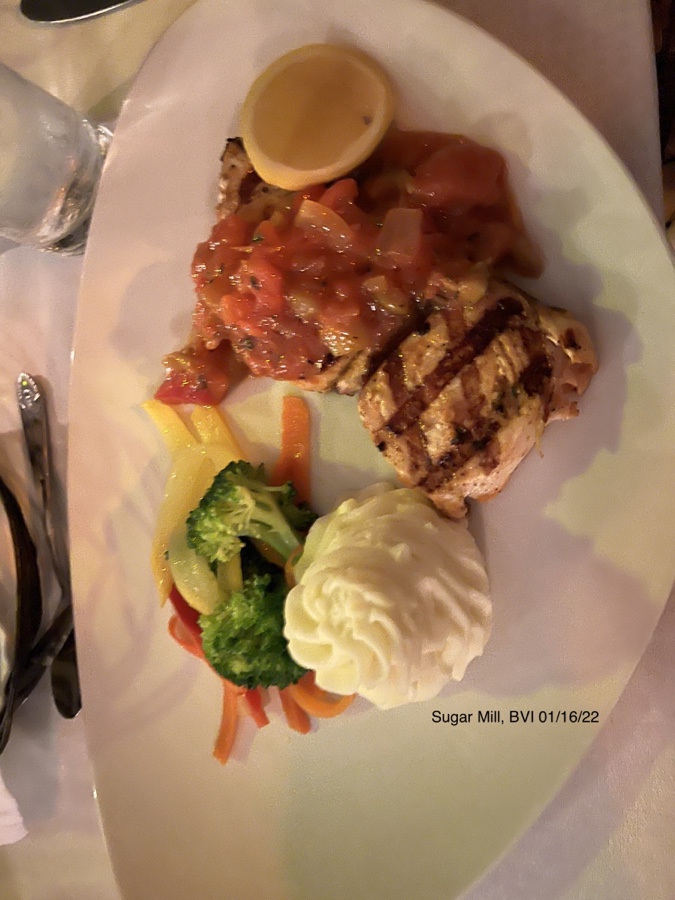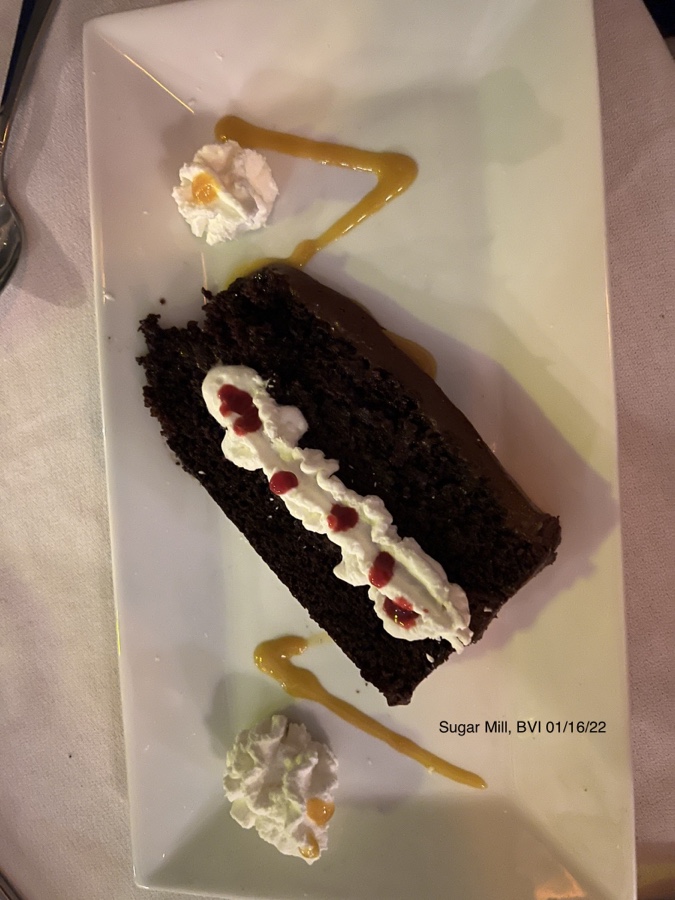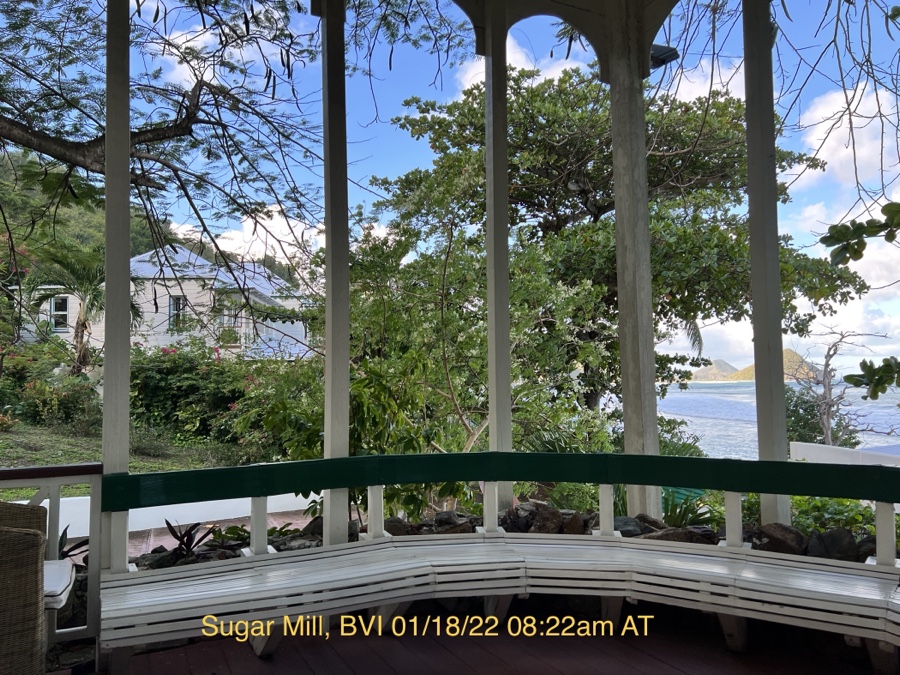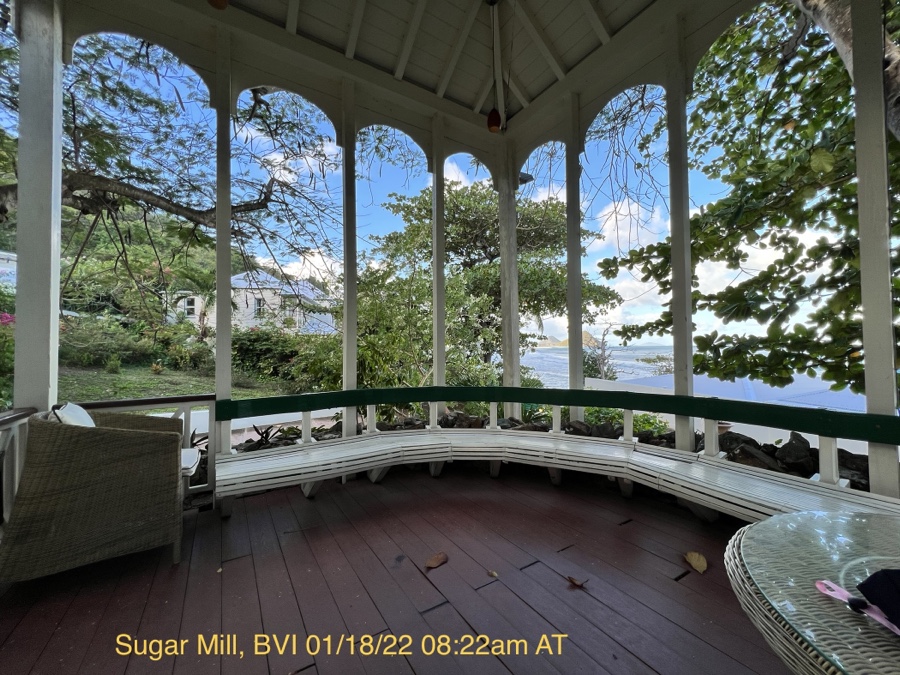 We are in the gazebo at the main dining hall. That building you see (left center) it's where our room is on lower level, facing the ocean across the street. The zoom out view shows the roof of the breakfast/lunch cafe that's across street on the beach.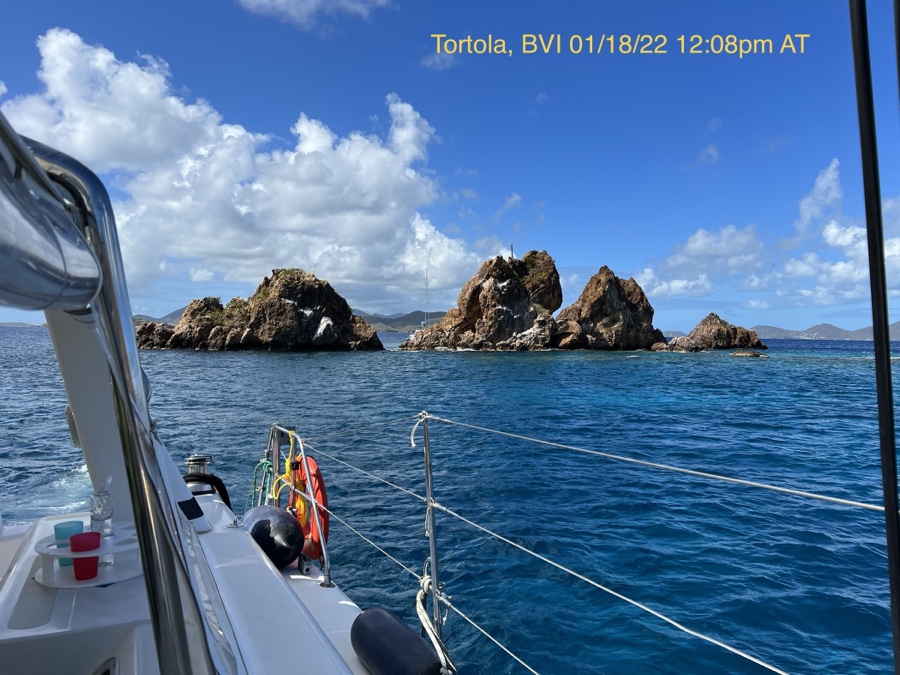 We went on a catamaran with about 20 other people plus 2 crew. To the best of my knowledge, I'd never been snorkeling before and I really enjoyed it. Neither of us took many photos because there were a lot of people and we knew we'd be visiting some of these same places next week. I can't remember this one (we bought a map later so we could start keeping track). We went to Treasure Island (it inspired the book).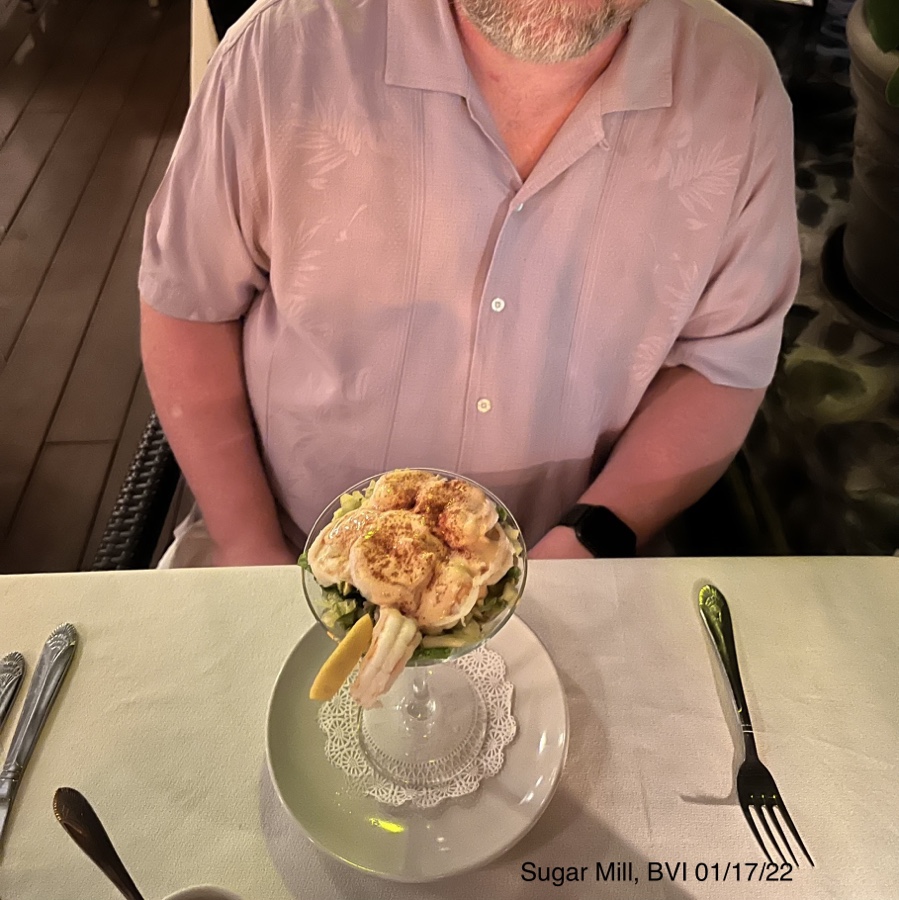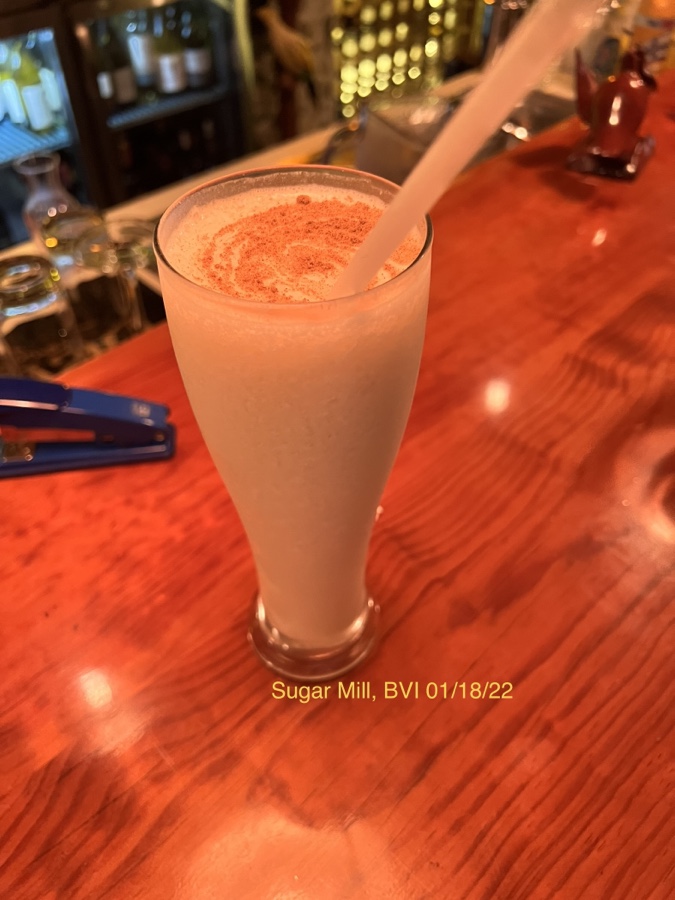 Tortola is known for its piña colada & similar drinks. The famous "Pain Killer" invented at The Soggy Dollar is basically a piña colada w/ out ice & blending. Ice melts in 2.33 seconds. It didn't matter how much ice you have 😂 We are supposed to be going to The Soggy Dollar next week.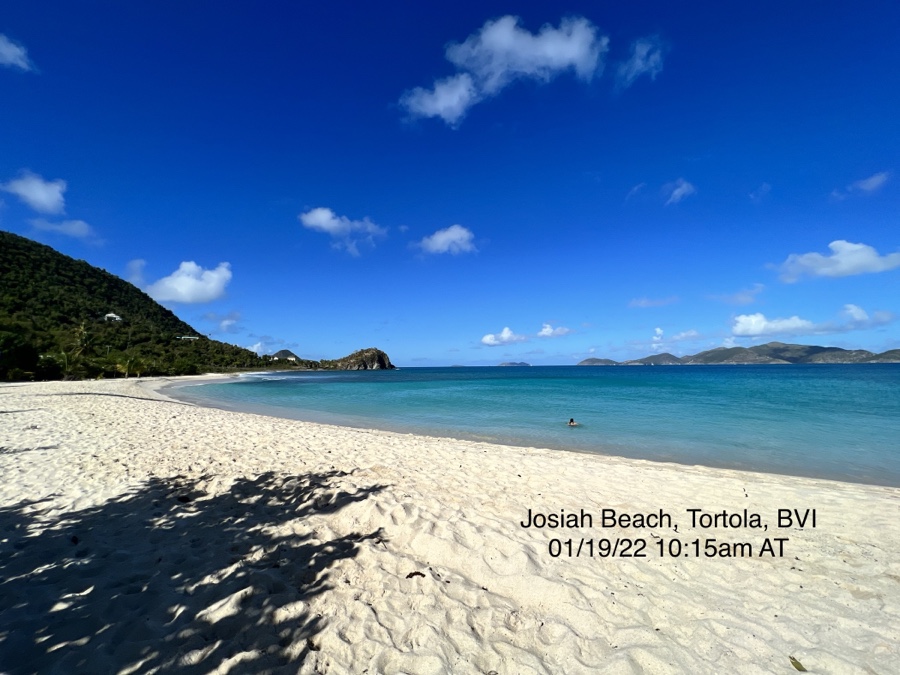 There's one person out on the beach😁 Another couple joined us for the tour drive around the island.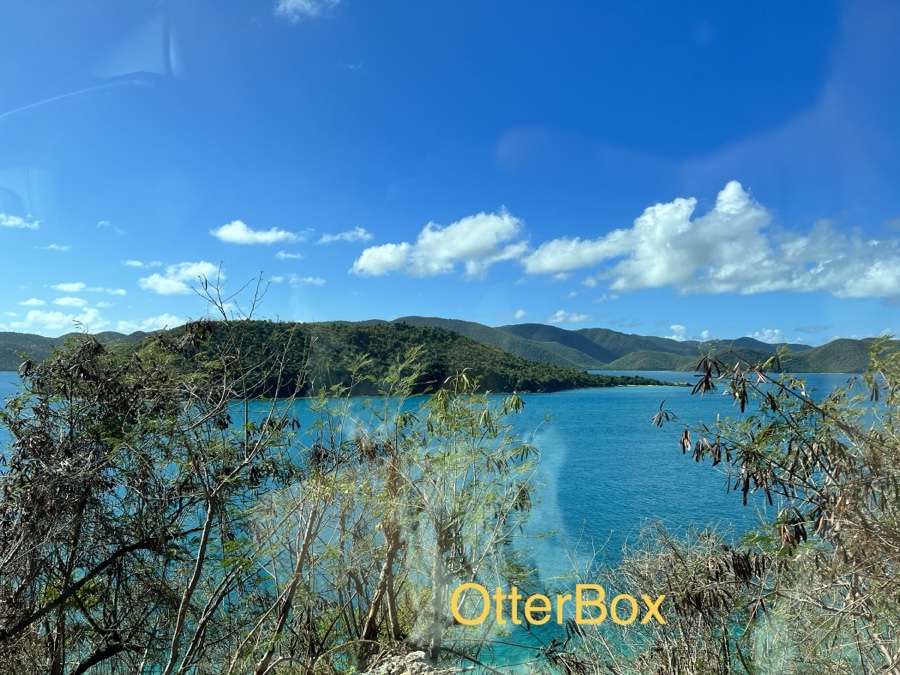 Yeah… he owns that island. We helped him buy it. Haha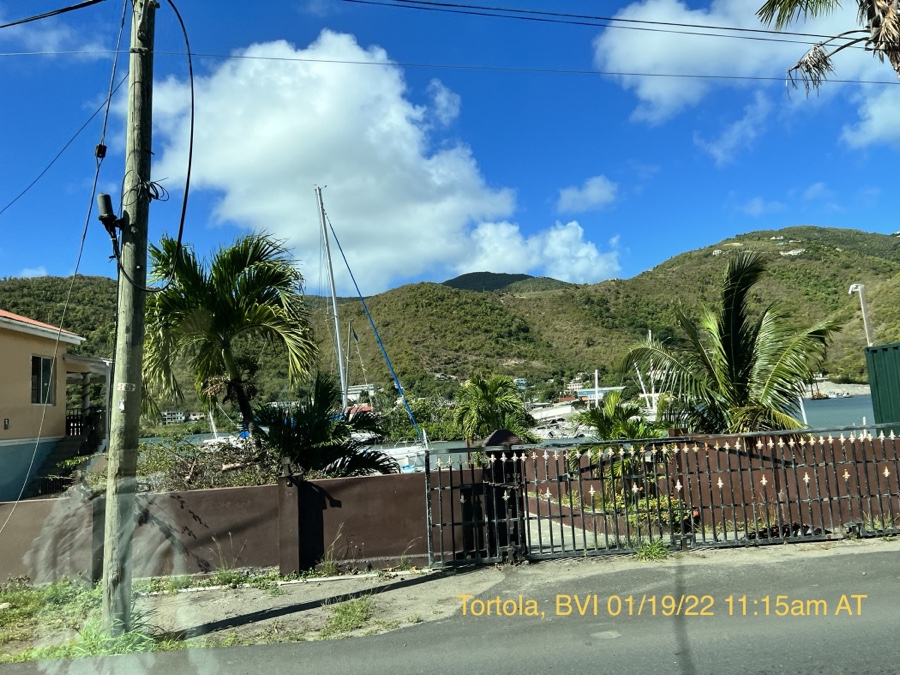 Much of the island still suffers from the devastating effects of the two back to back hurricanes. This bay is full of unclaimed sunken ships.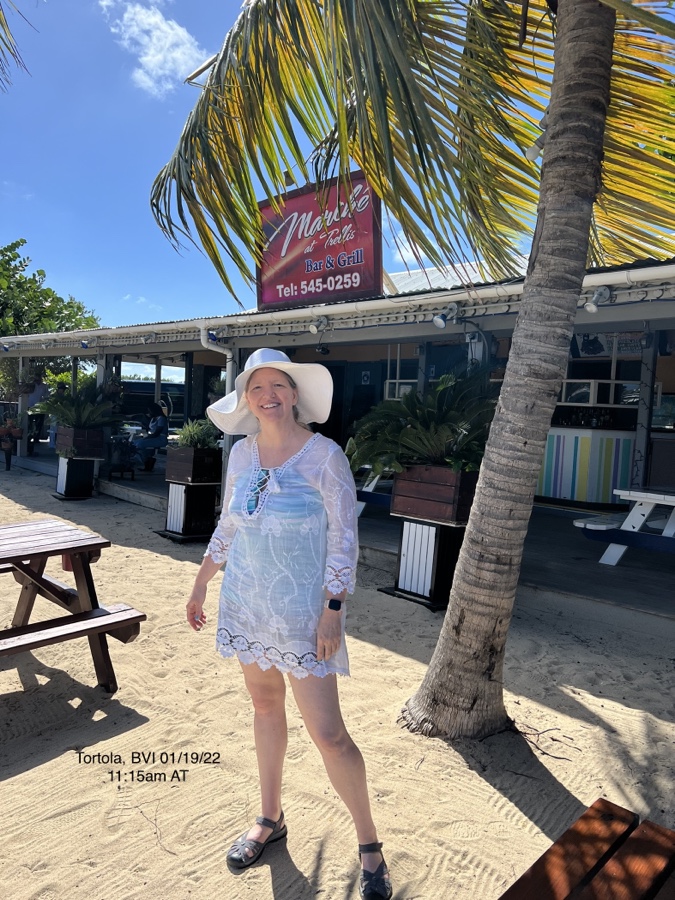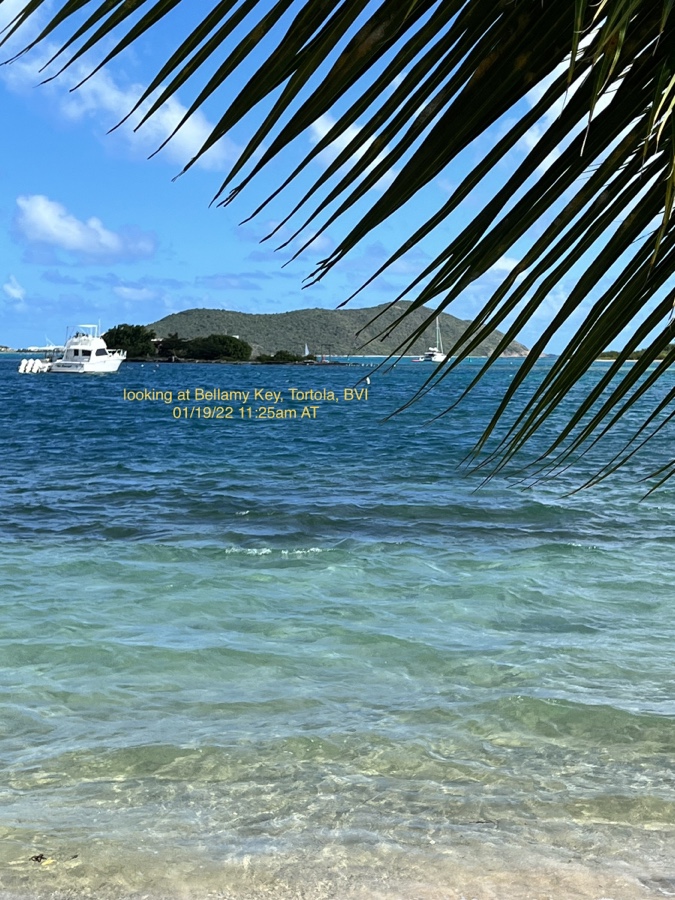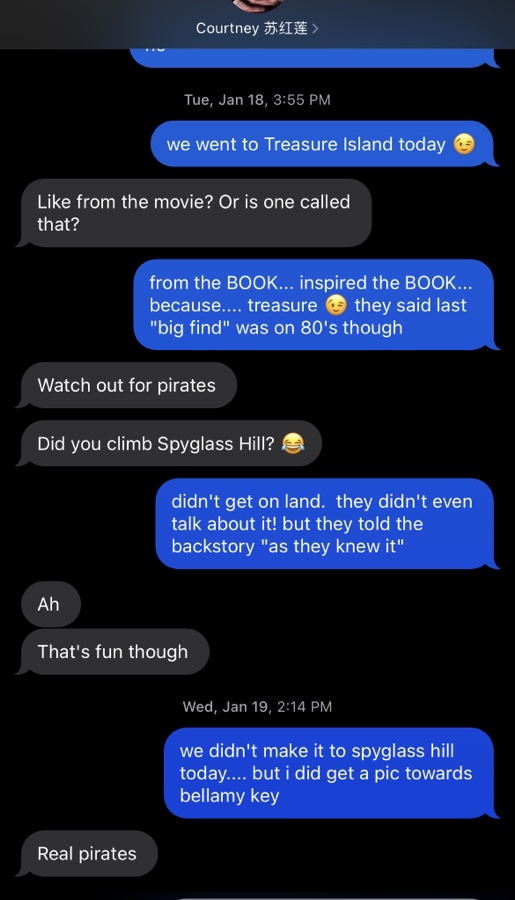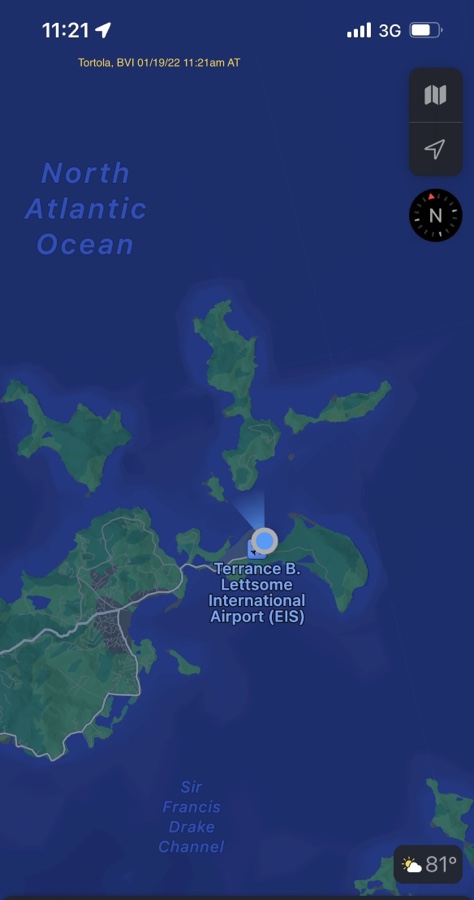 We continued our drive to other beaches, I got out & played in the water some.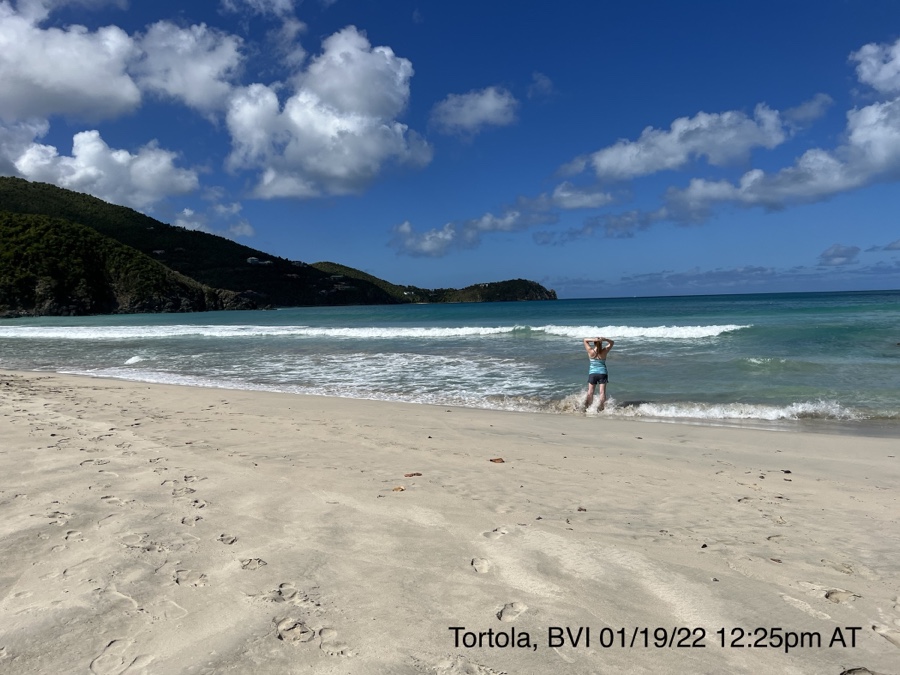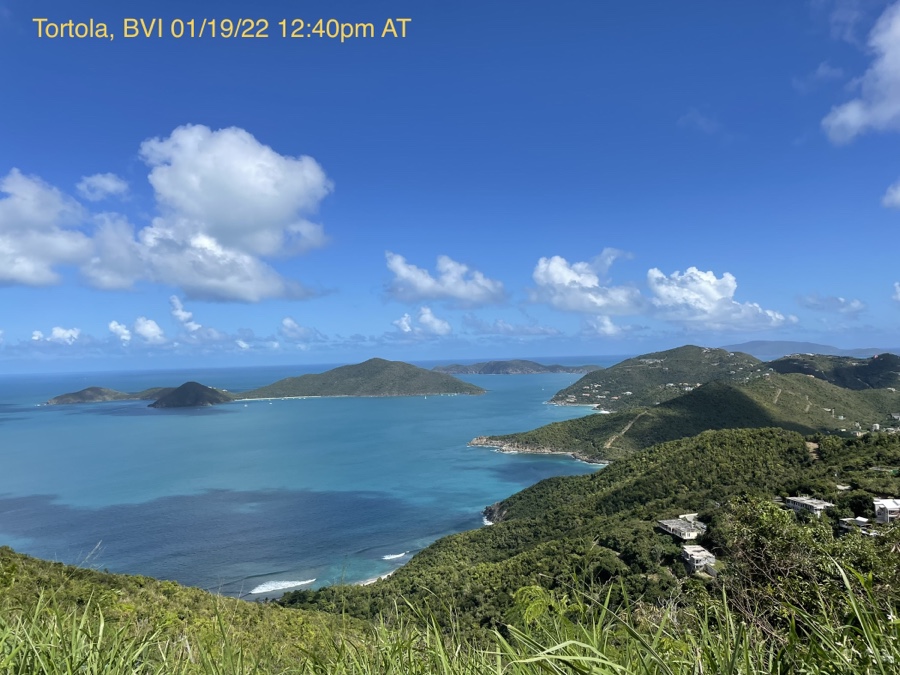 Then he took us to a beach called Lava Flow… I cannot over exaggerate the narrowness of the road, the steepness of the road, the invisibility of the road, the awful shape of the road…. and the driving on the wrong side of the road!!!!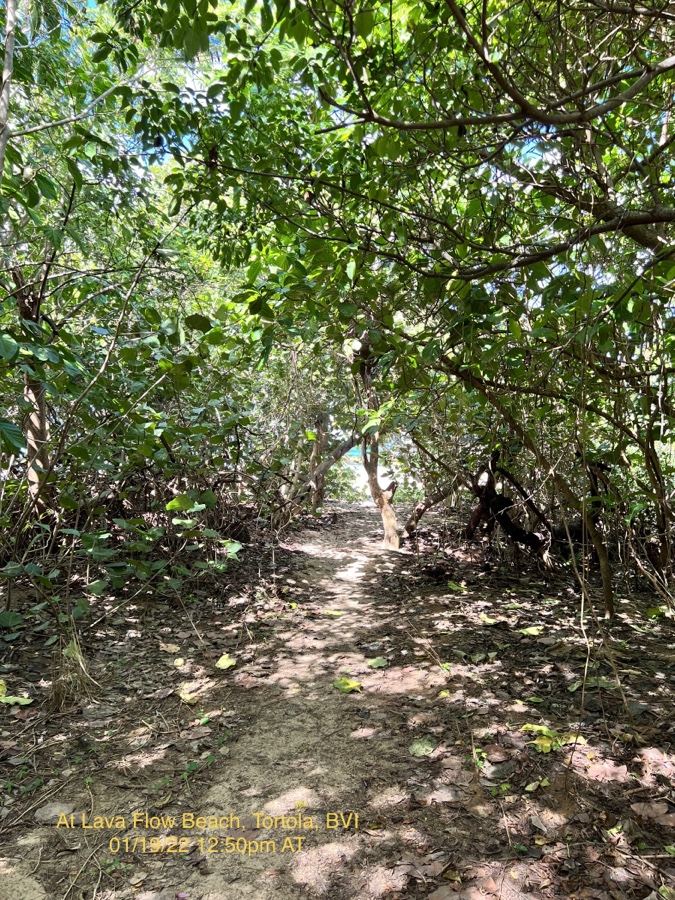 Yup… this is it. This path is smoother, wider and flatter than the road to get here. … wait for it …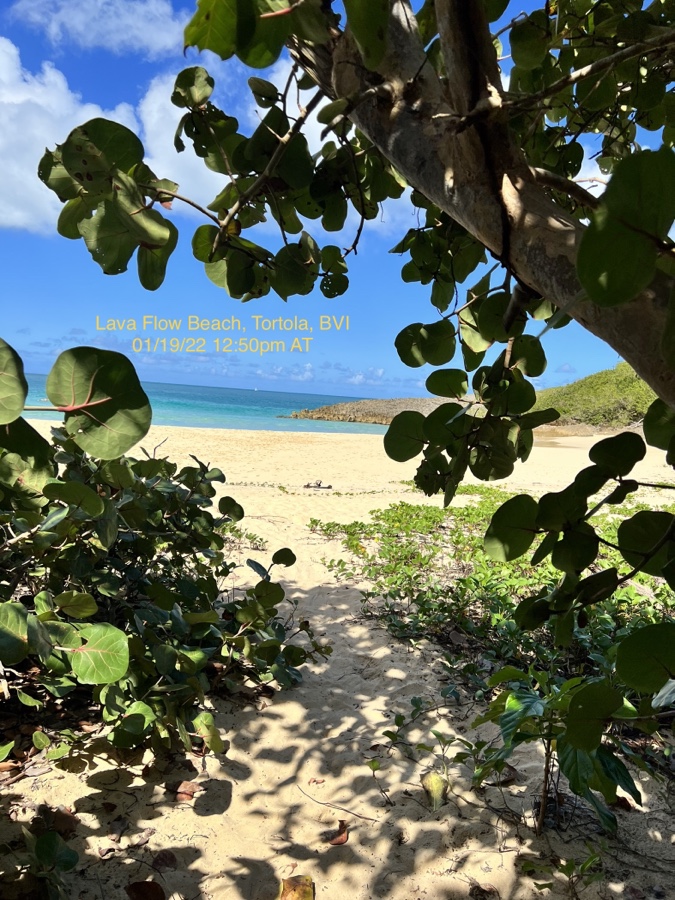 Almost there… put on some ocean wave sounds…. and… just… listen….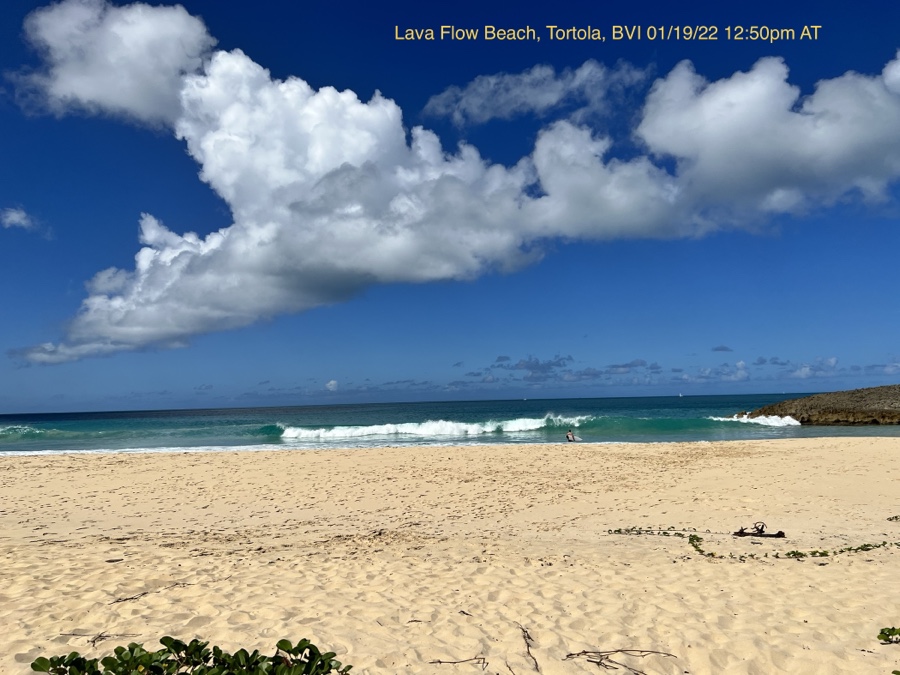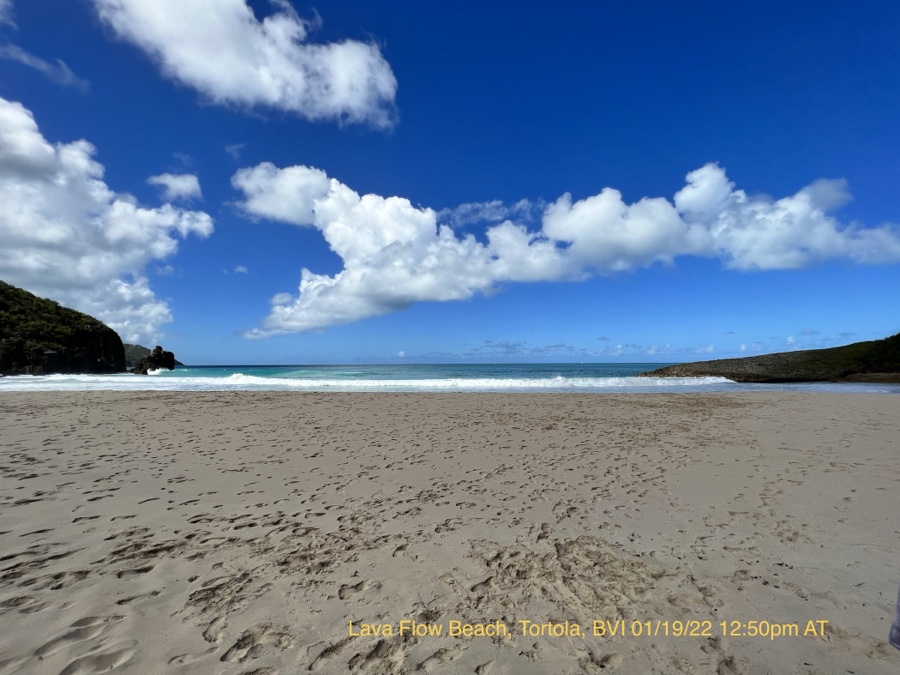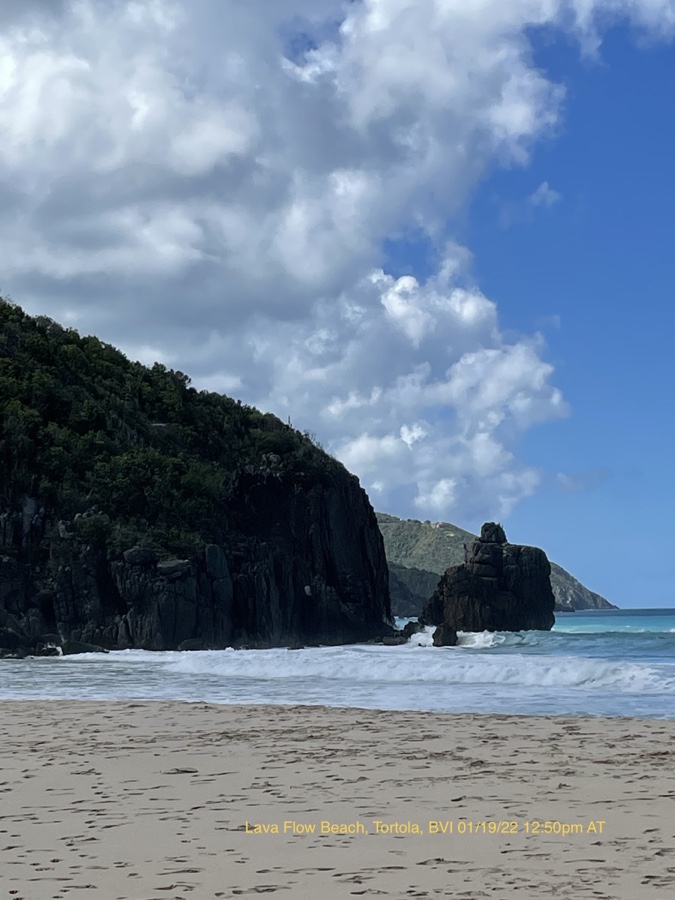 This is where they made that recording 😉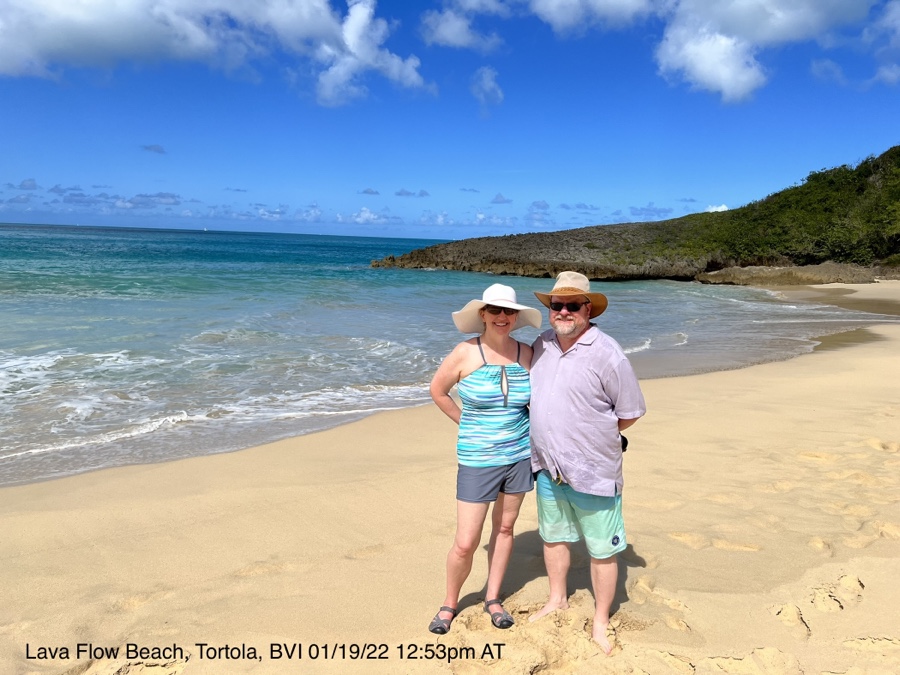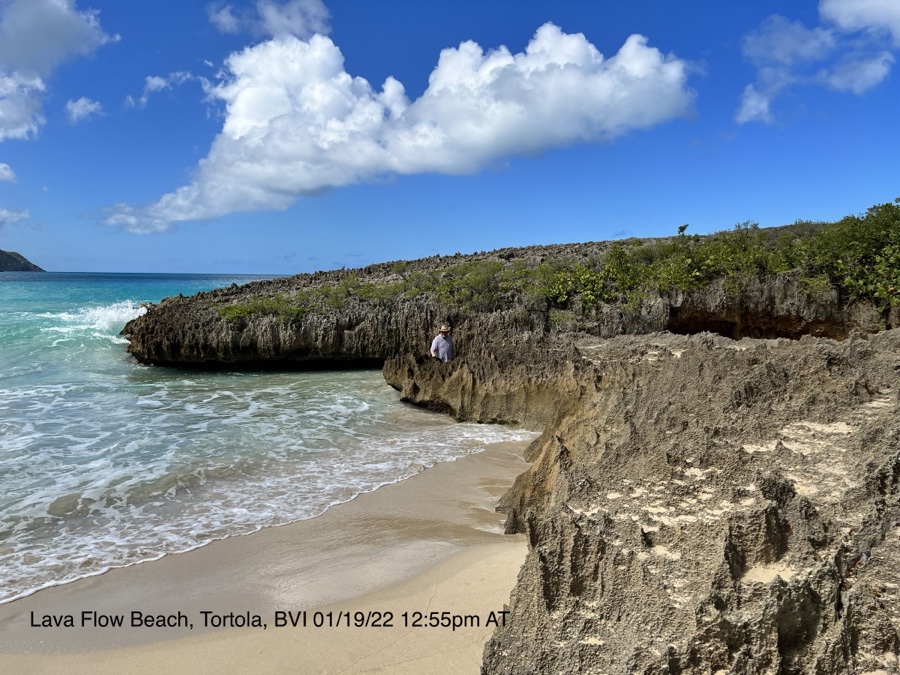 Jeff went exploring over there but then we had to leave… UP THAT…. same road.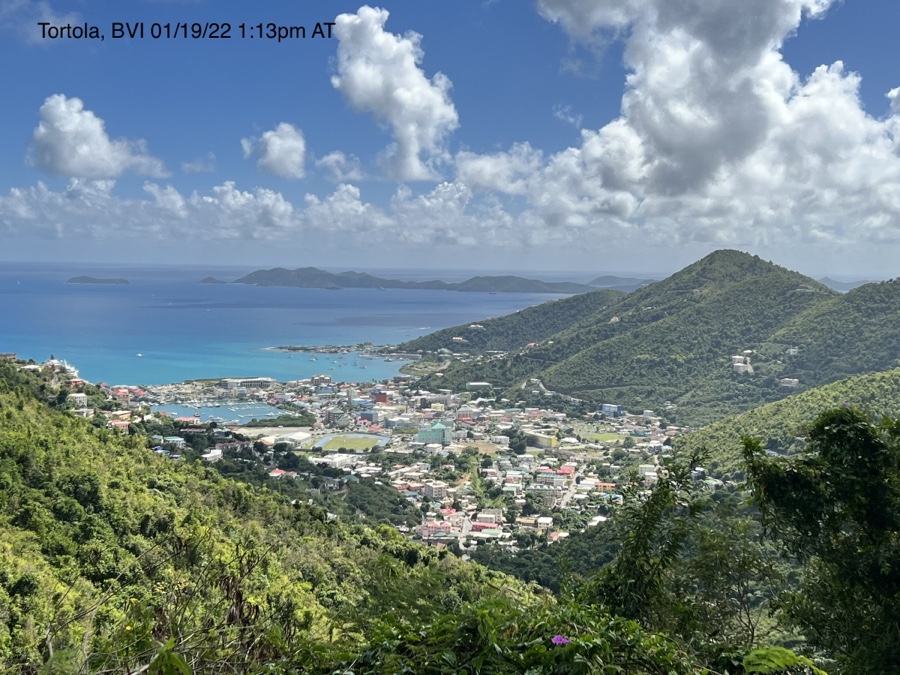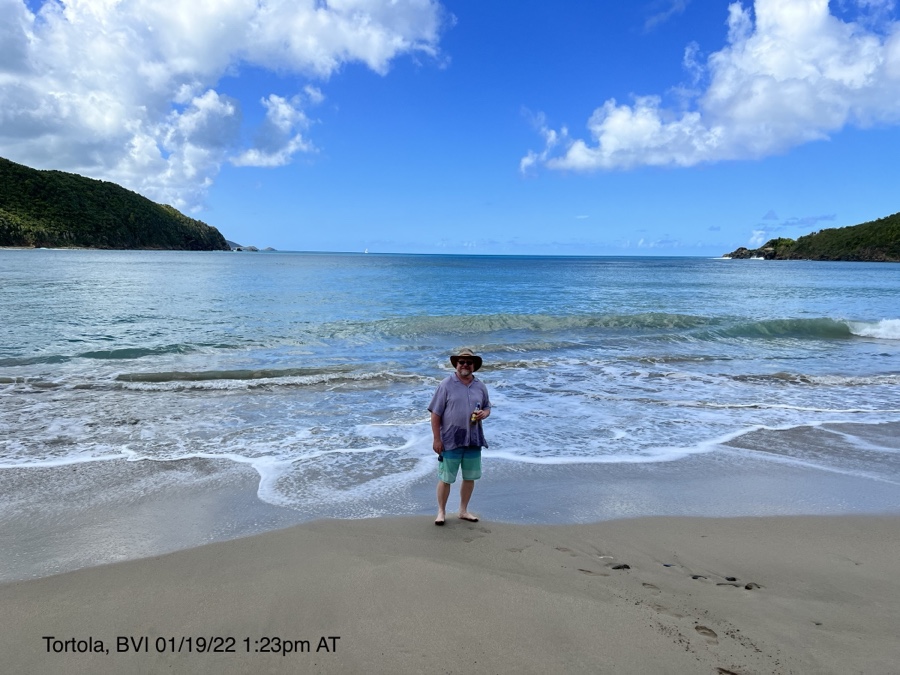 But then we stopped for lunch on this beach for couple of hours. The five of us… well six if you count this one… then she went and got all her chicks!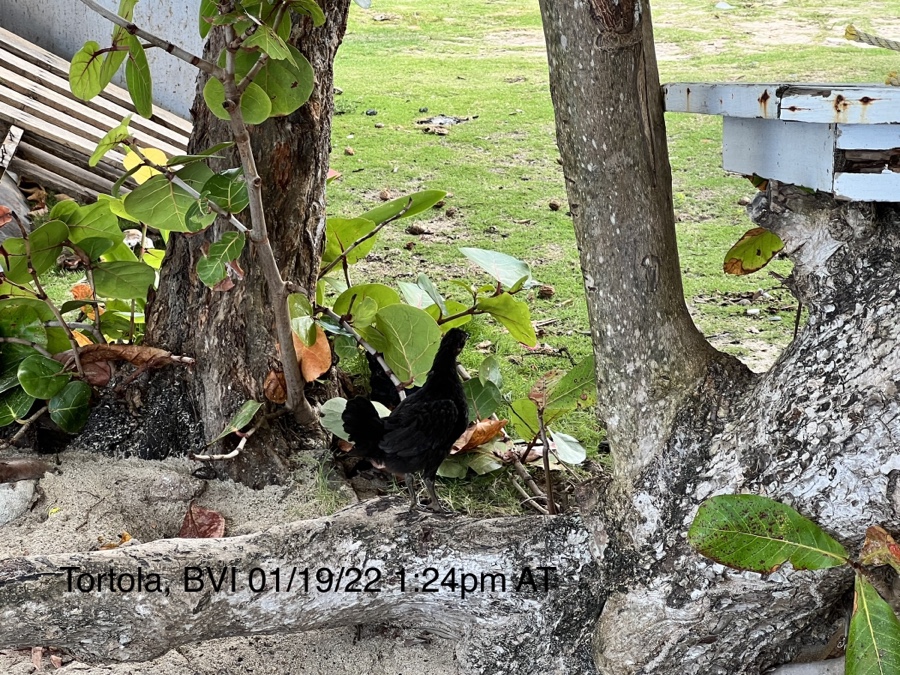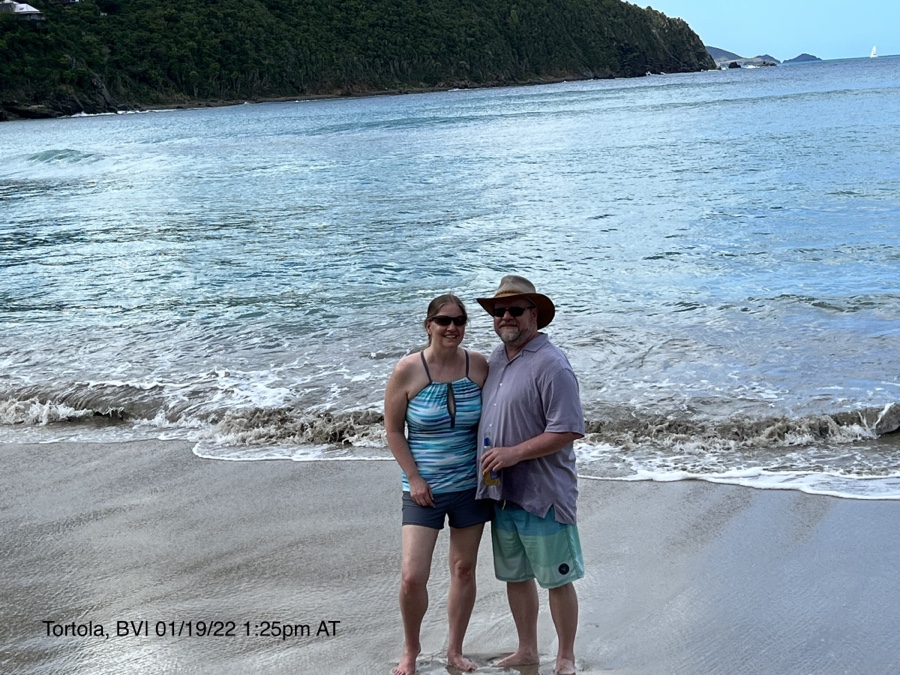 We left and continued on to a 400 year old distillery… says it's still using some original equipment. If you paid like a dollar, you got a "teeny shot taste flight" of 5 of their rums… a 10yr, a 4 yr, a REALLY SWEET ONE, a kinda spicy one and one that everyone said is turpentine… they served that one last.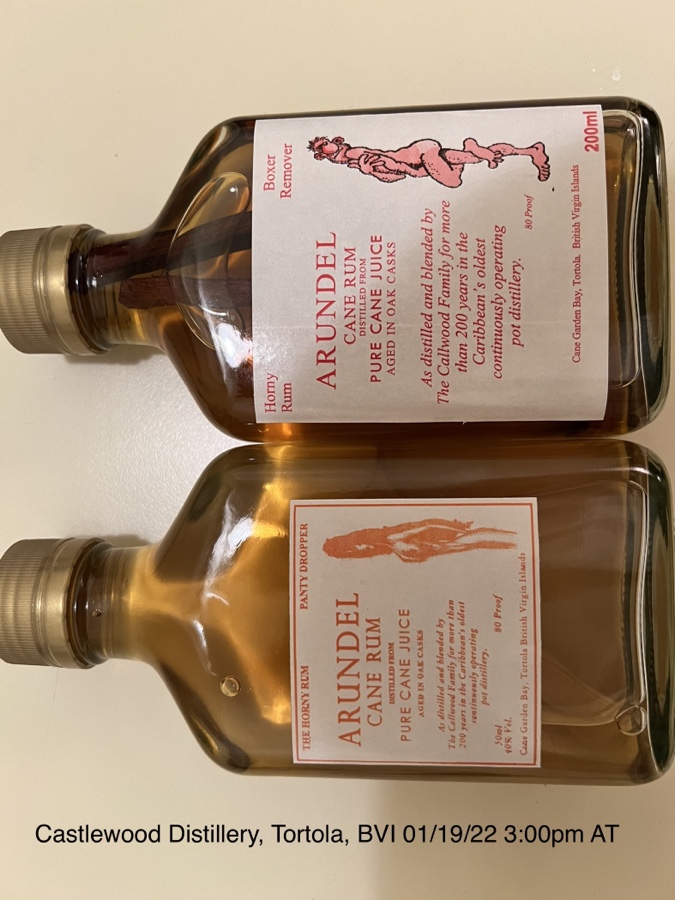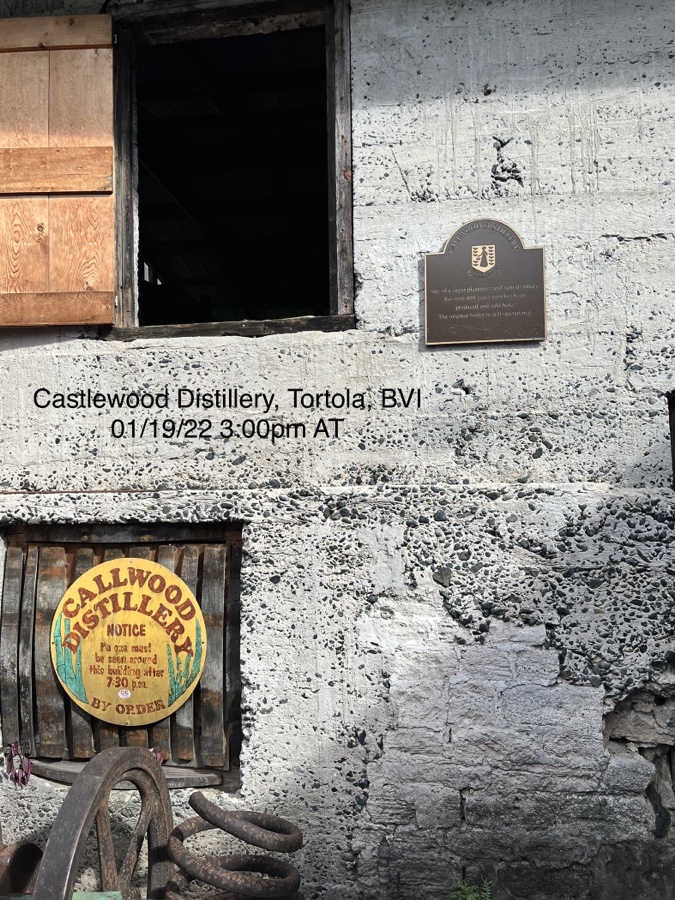 Stopped at Stoutt's before heading back.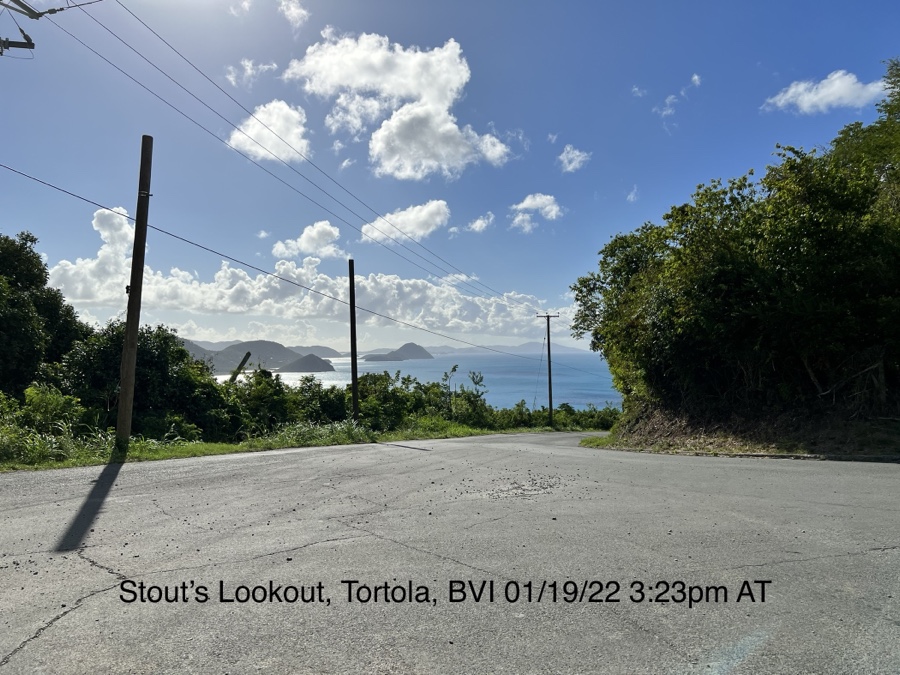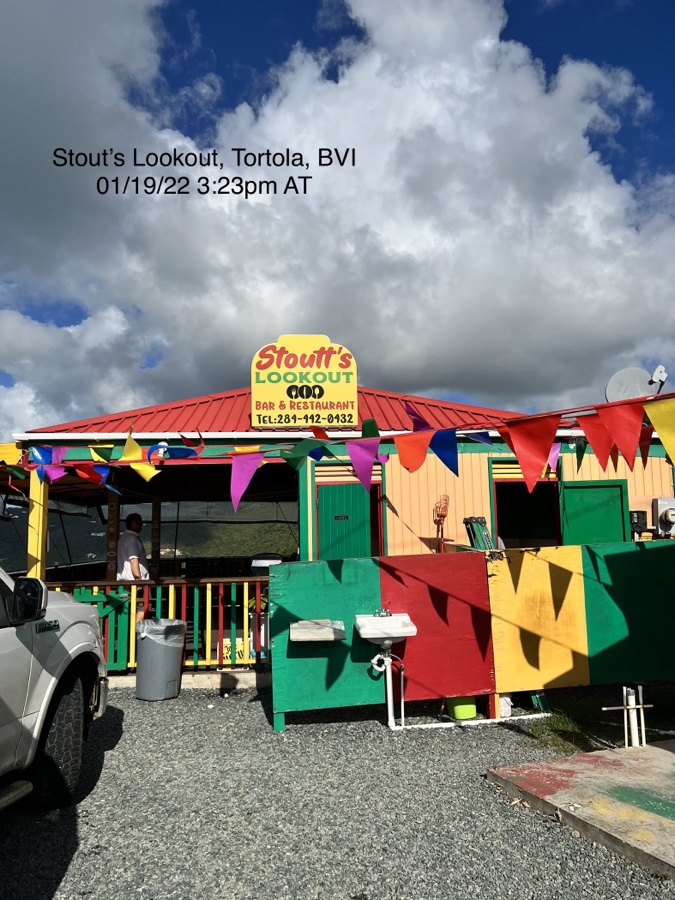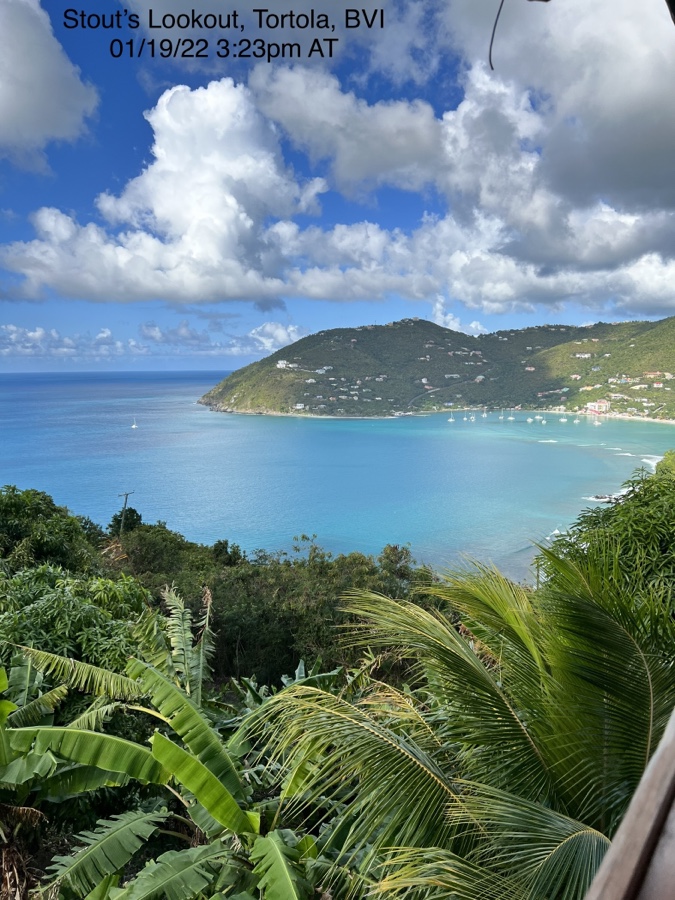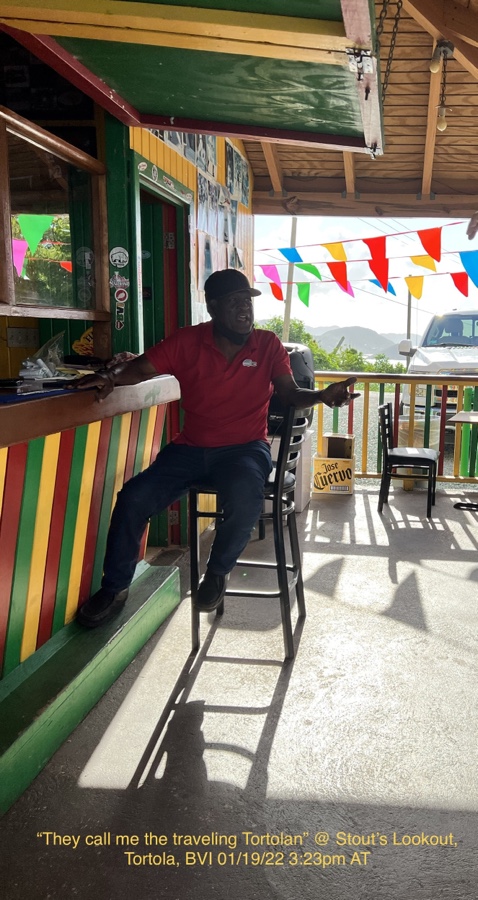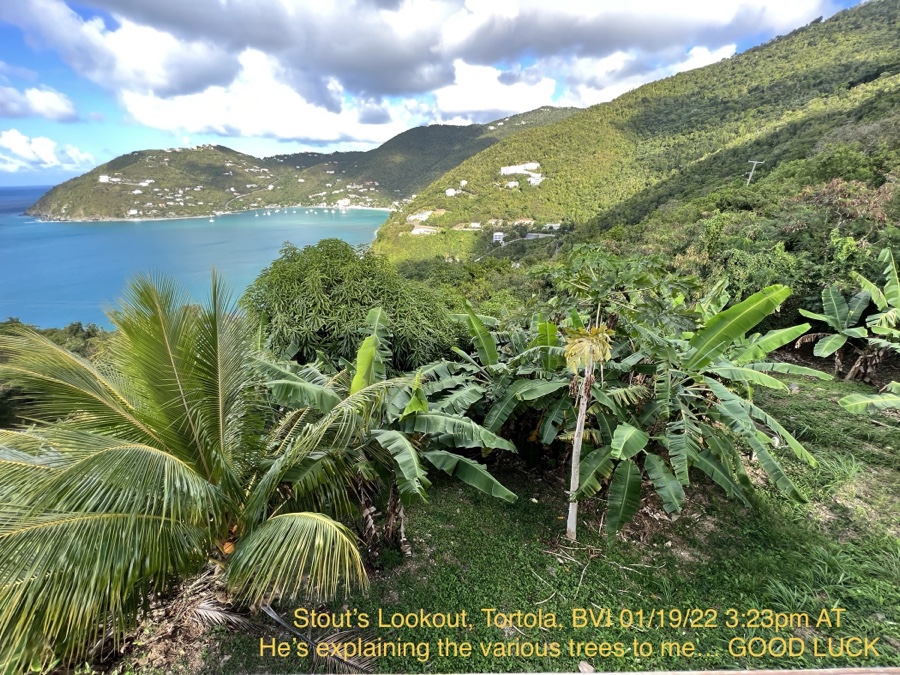 That's it for this post… enjoy!