[pics incl]. Our captain is Scottish and they celebrate author Robert Burnes Day (01/25/22) by eating haggis and whiskey and reading Burnes poems.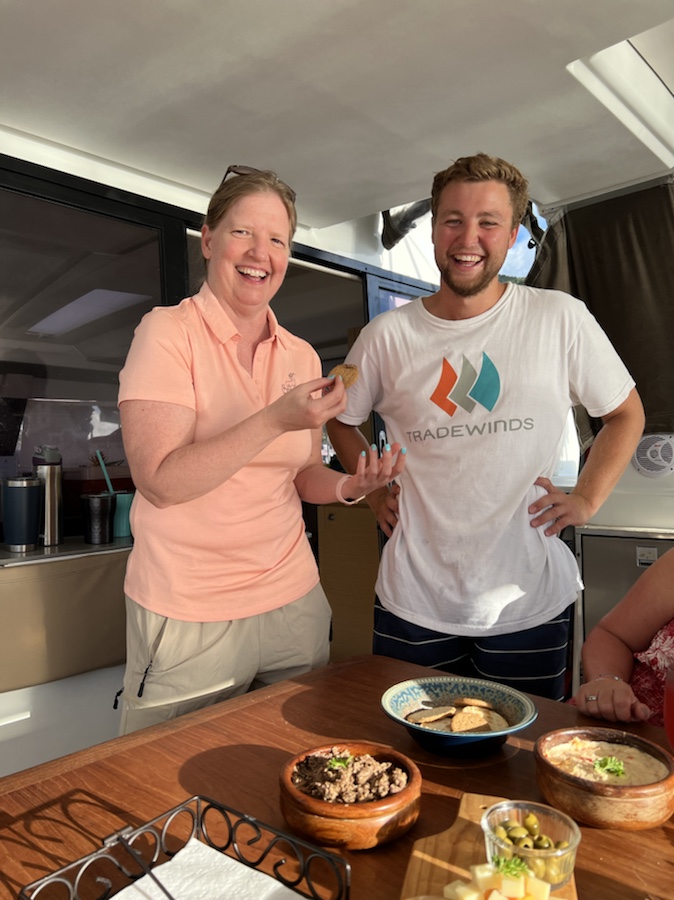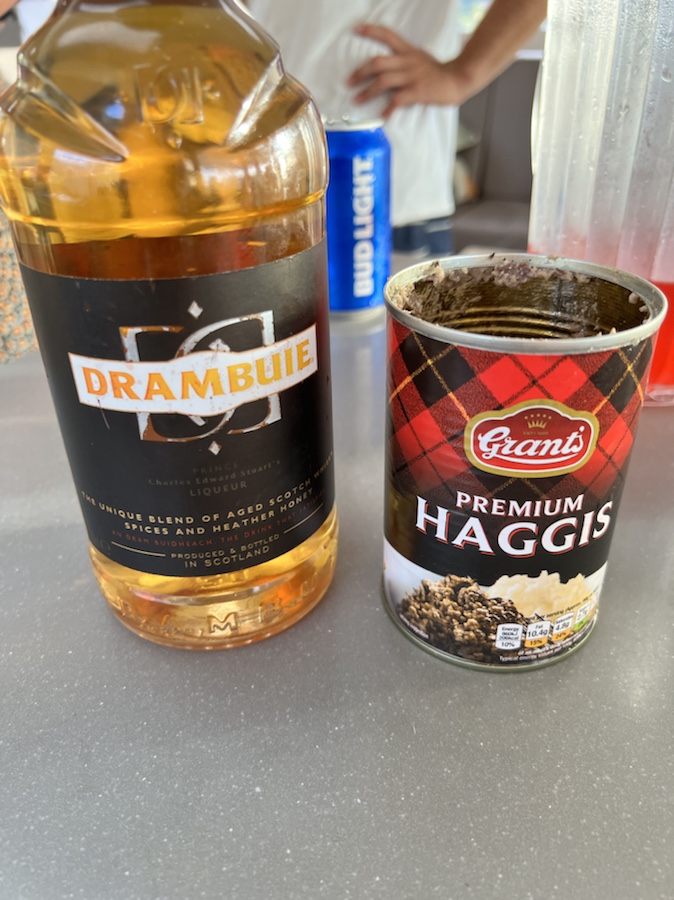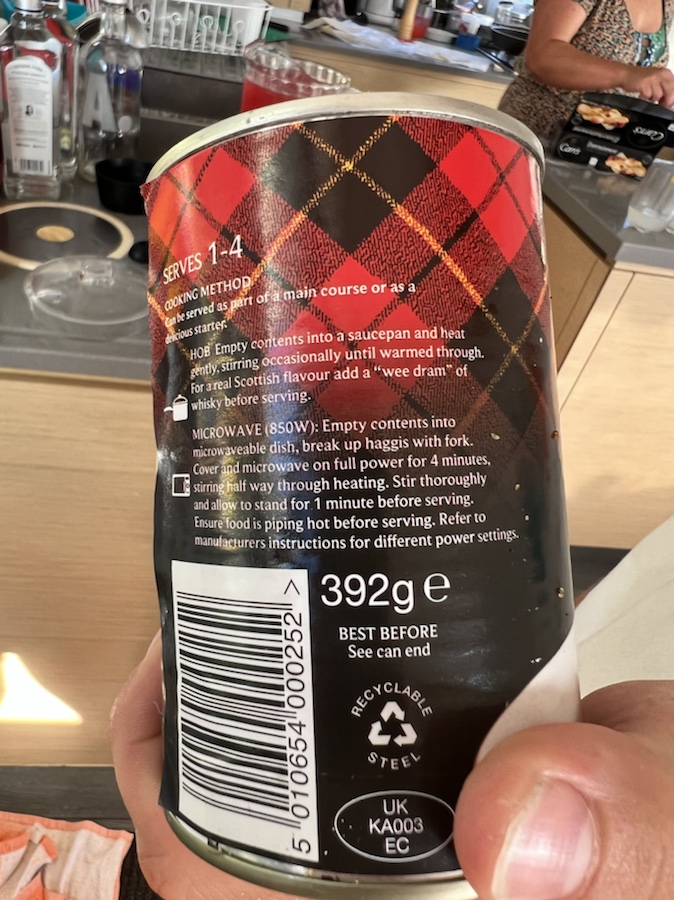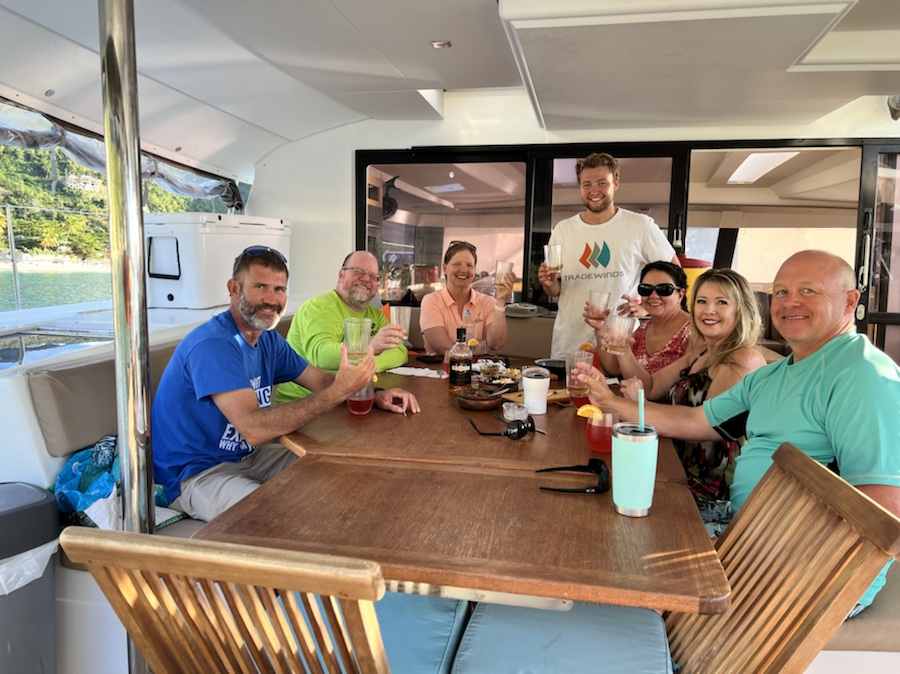 He told us that we needed a wee dram of whiskey with our haggis. We spent a good part of our trip trying to understand English. The captain is Scottish, first mate is British and another crew is from South Africa. They each somewhat understood each other's "slang" but it greatly varied from "American." It would take a few minutes to convert something said to "the other English." Even the can of haggis says"wee dram!" We took that to mean "a shot."
The one that "got us" all and took us a while to translate was when I asked what we should wear when going out to dinner ashore. The answer was "Your glad rags." None of us knew what they meant. Please convert that to American. How do you say glad rags in American? I dunno, that's why I'm telling you to do it. "I hear the words and they are in English, but you aren't making any sense." Glad rags = dress up to go out (ie… don't wear a swimsuit).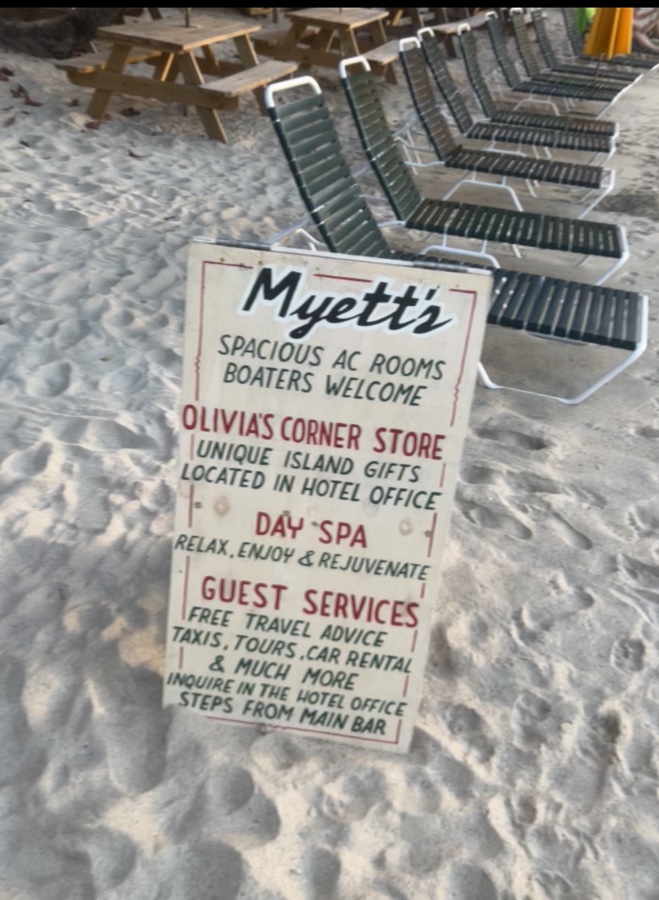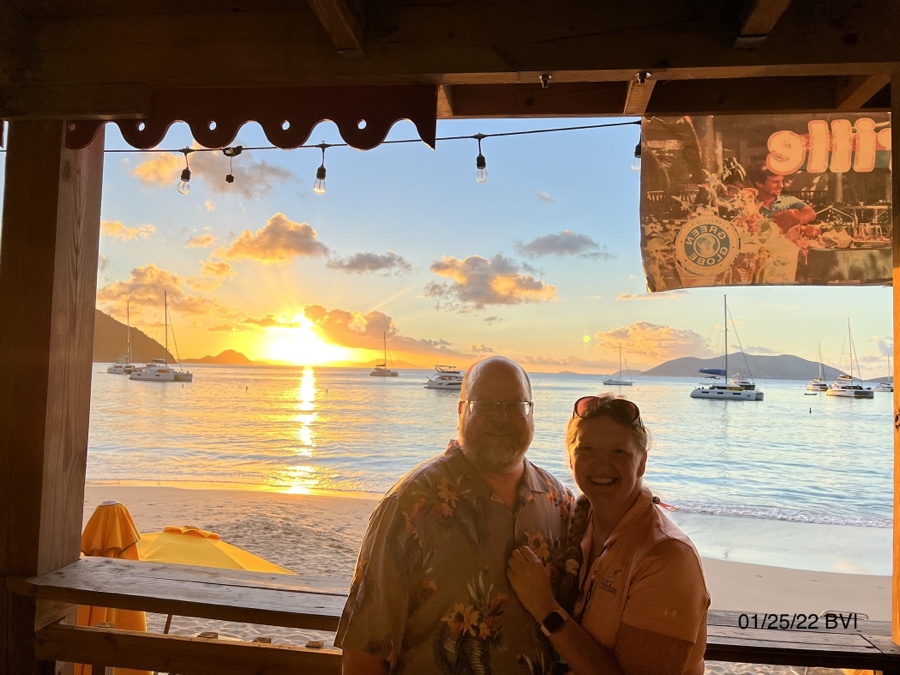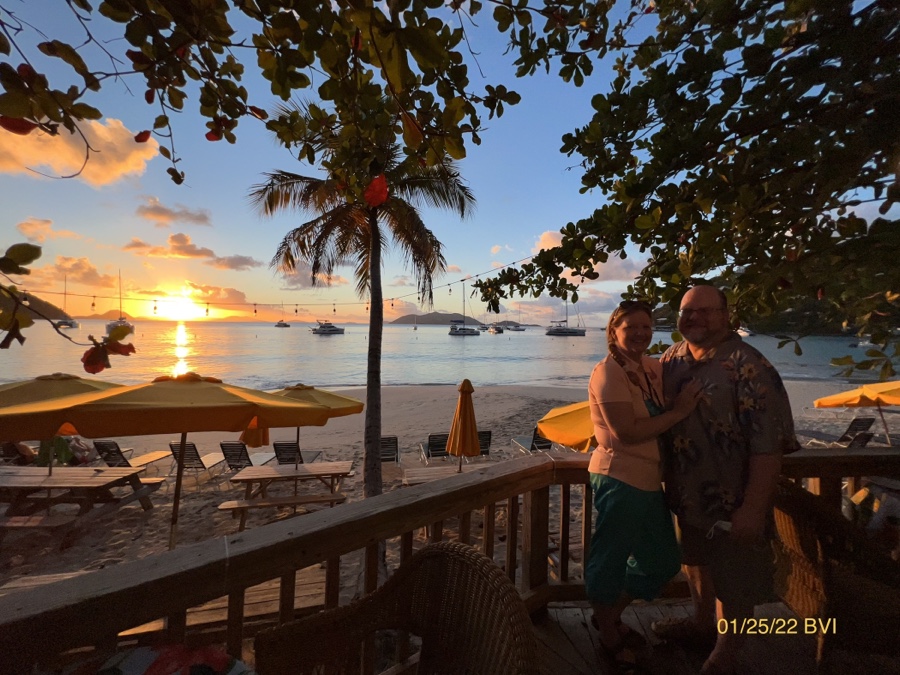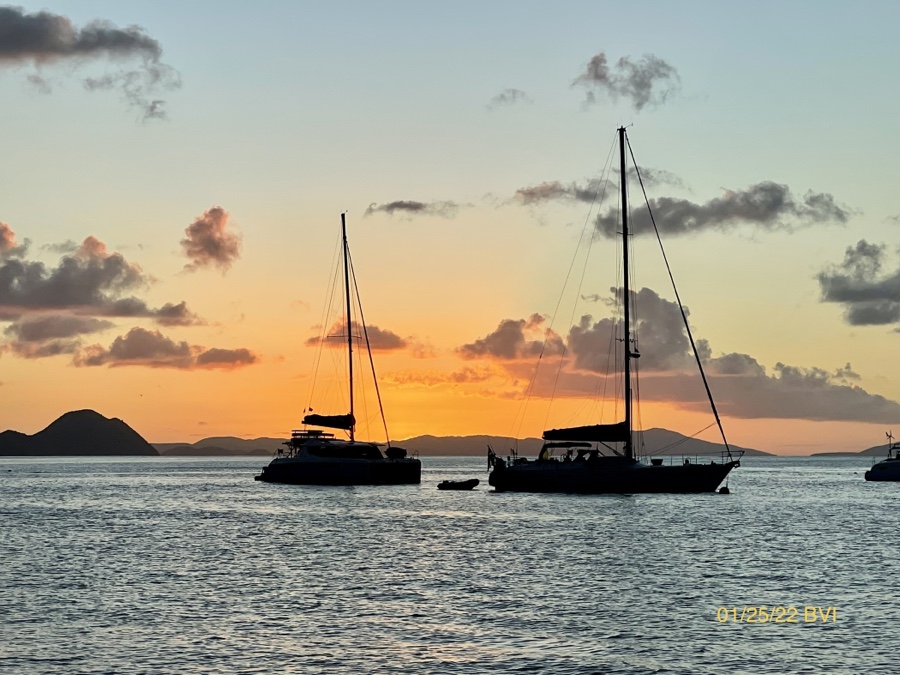 The guys ordered lobster. This is local BVI lobster… it's HUGE!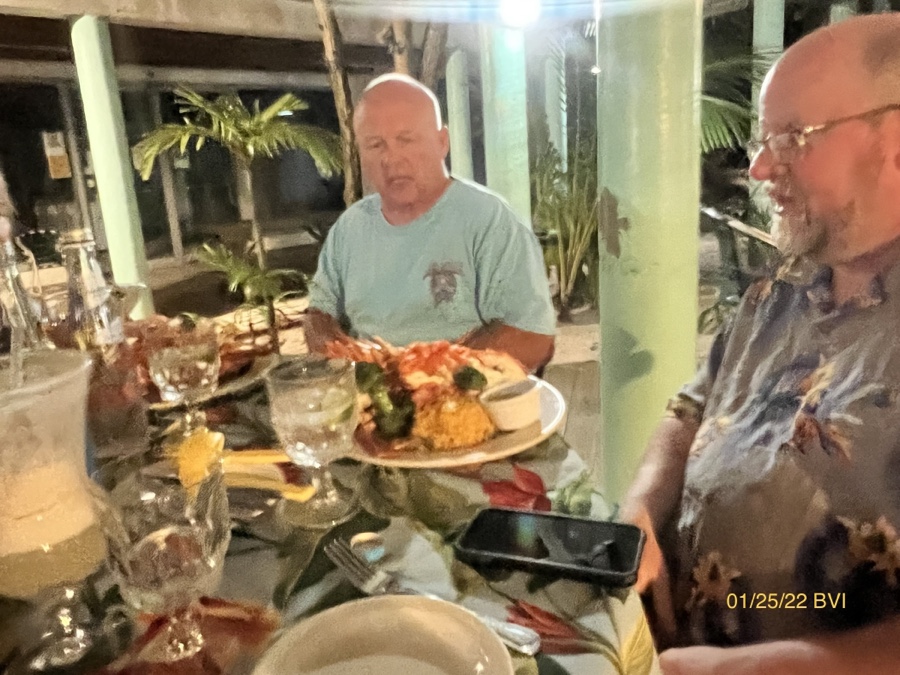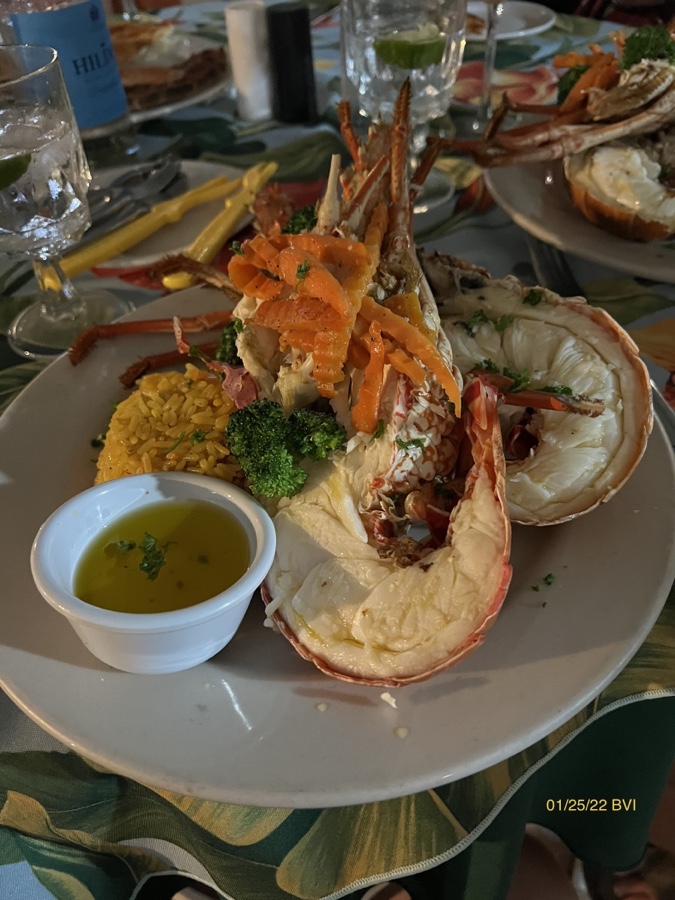 On our way back to the boat, they had to explain that "no naked light" means "no open flame" (this was posted near a propane tank)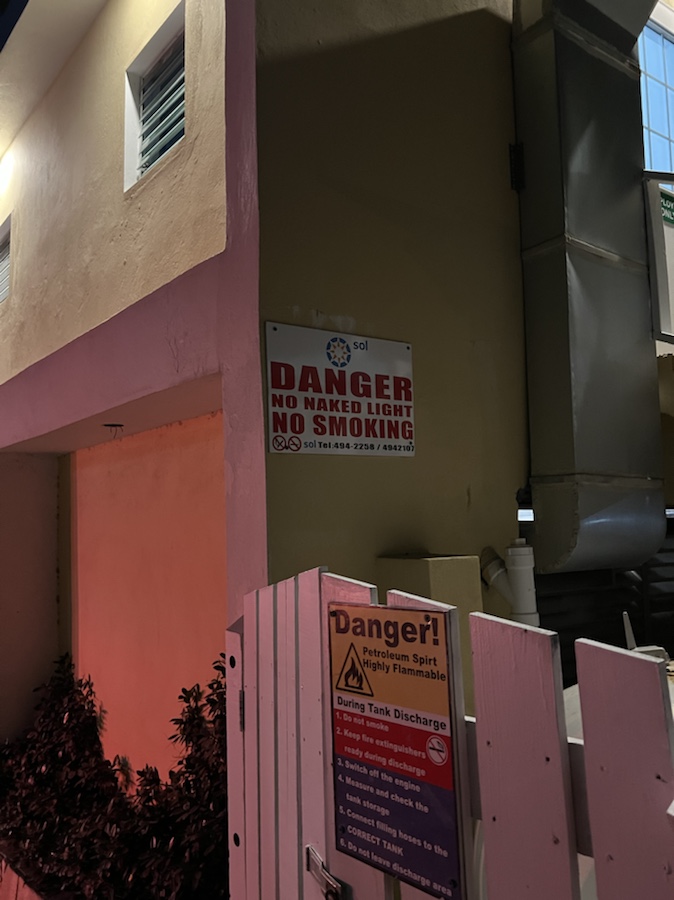 While we were at dinner, one of the crew left on vacation and the other two, cleaned our rooms with fresh linens and remade the beds. They even decorated for Robert Burnes night.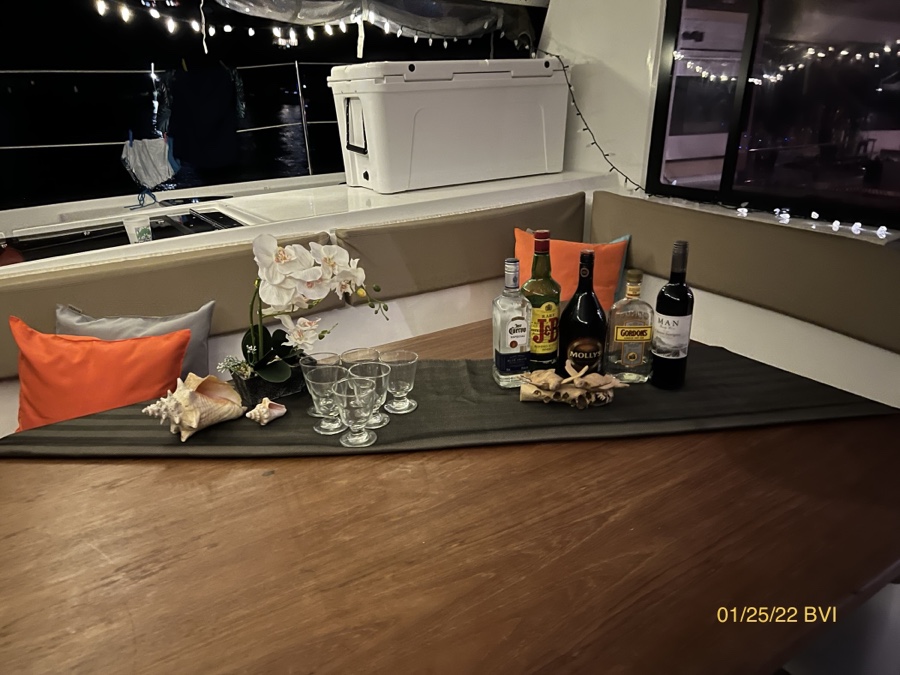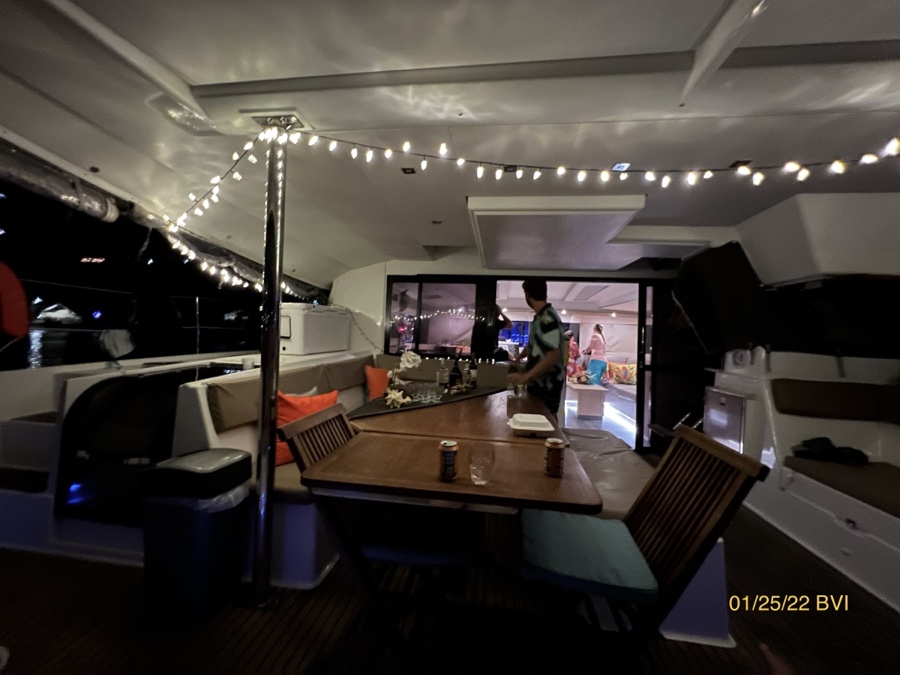 I offered to download Burnes poetry from my library app so the captain could read poetry… haha that didn't happen.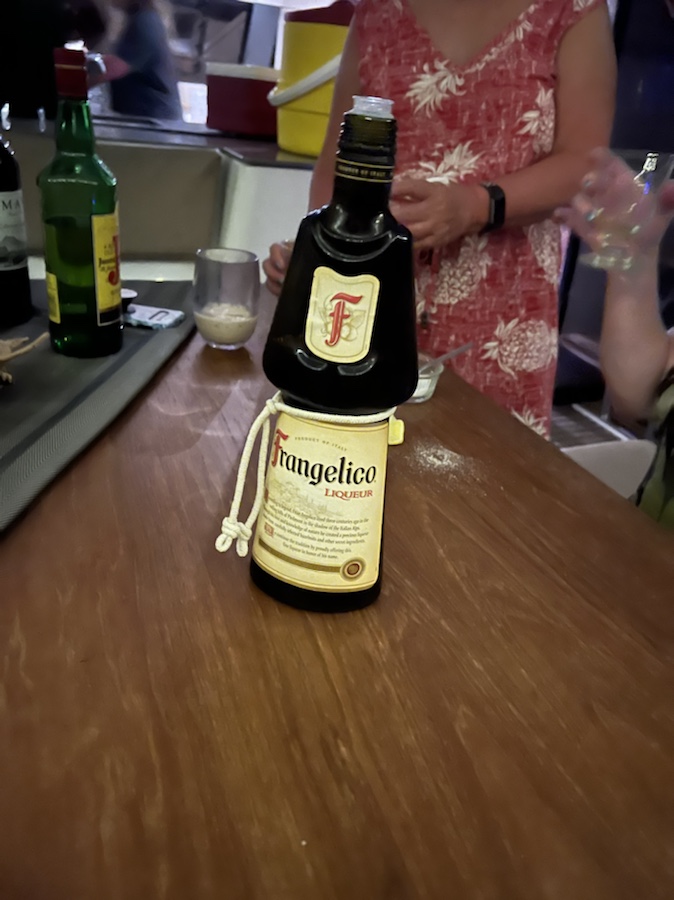 I don't remember the story behind the Frangelico but it was part of the celebration.