[pics incl] Ya'll have heard about Teddy THE Bear over the years [http://blog.scottsontherocks.com/blog/2013/09/23/a-girls-best-friend/] so you can imagine that even kidding around about giving a fake mustache to Teddy, did NOT go over well.
It all started when Jeff left town and Shelbi & Sadie were visiting [http://blog.scottsontherocks.com/blog/2017/02/28/sadie-visiting-022817/] when a snowstorm made us decide that "maybe you shouldn't be driving in that…" Courtney and I had this brilliant idea to "give Shelbi the night off" by taking care of Sadie overnight. We can discuss later, whether this really was a brilliant idea. 😉 Courtney, Sadie & I were all in my room (Shelbi was 2 floors away in the basement)… HENCE… Teddy was on my bed when Jeff returned home.
He didn't even take the cap off the marker when he pretended to threaten the bear in a txt to the entire family.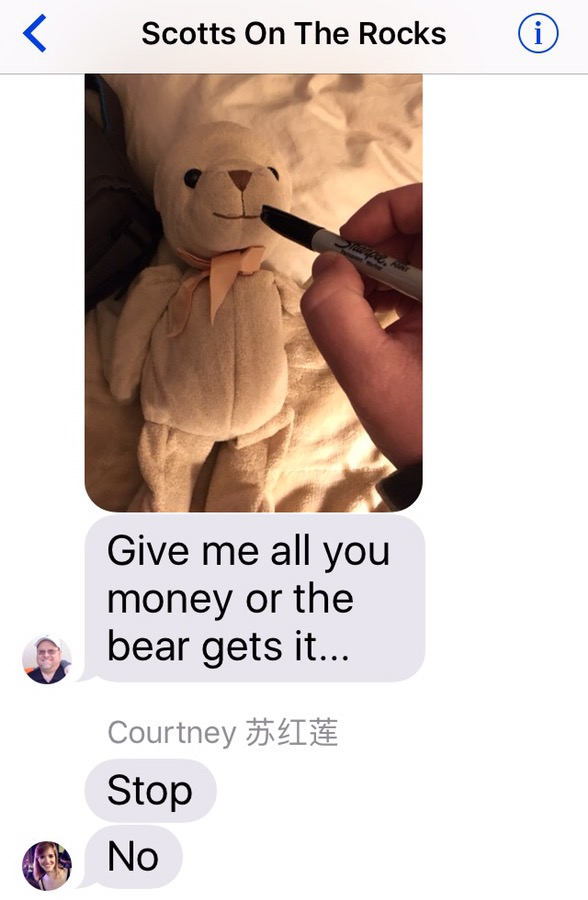 Blood loyalty rallied and next thing we knew there was giggling and stomping and our bedroom door flung open wide to the sight of WARRIORS… armed with nothing less than the only things you can rescue a Teddy Bear hostage…
…Nerf guns! [You know we have a house full of nerf guns … right ;-P http://blog.scottsontherocks.com/blog/2015/10/12/nerf-wars-will-josh-and-dalton/ ]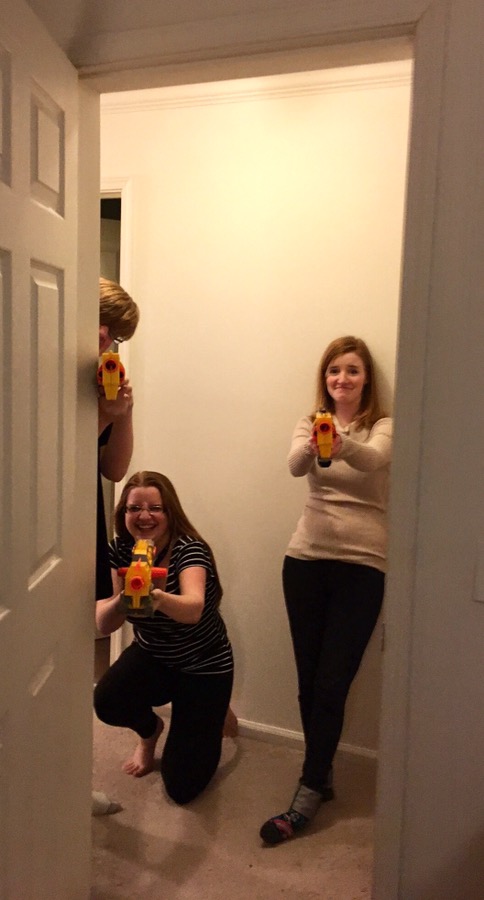 [NOTE: of course: they were all giggling & laughing & busy "rescuing " the bear that the candid pictures were blurry & didn't come out so I insisted they get back up here & "re-stage" for my blog ;-P w/ the hall light ON cuz it wasn't originally on]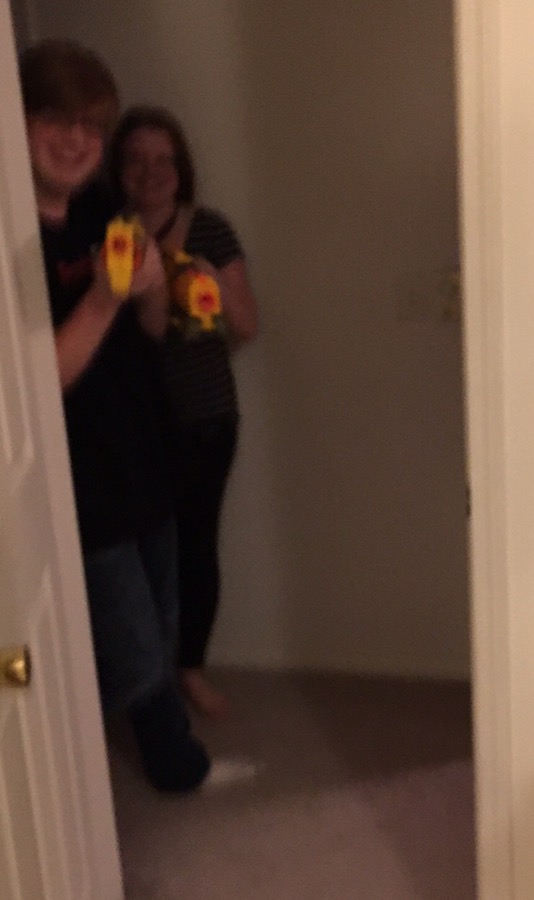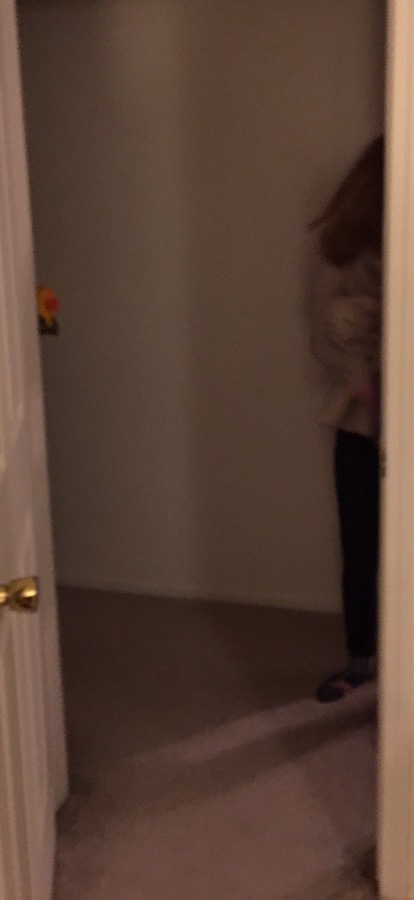 They sent us this after their successful "hostage extraction"